December 16, 2010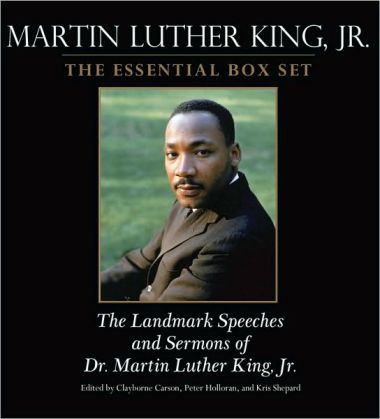 Boxed Sets always make excellent gifts for those extra special people in your life. There are a number of audio book boxed sets, but they're not necessarily the easiest to find so we decided to put together this list of the some of the best boxed sets and collections on audio. These include literature sets as well sets of audio books from specific authors and a number of other collections. We've divided them up by fiction & nonfiction. Starting with nonfiction boxed sets:
Nonfiction Boxed Sets:
The C.S. Lewis Signature Classics Audio Collection: The Problem of Pain, The Screwtape Letters, The Great Divorce, & Mere Christianity
Malcolm Gladwell Box Set: The Tipping Point, Blink, & Outliers
The Essential Barack Obama: The Audacity of Hope & Dreams from My Father
Eminent Lives: The Presidents Collection
Martin Luther King: The Essential Box Set
The Giants of Philosophy Boxed Set
John C. Maxwell's Complete Leadership Series
The Eckhart Tolle Audio Collection
The James Herriot Collection: All Creatures Great and Small, All Things Bright and Beautiful, and All Things Wise and Wonderful
The Making of Music: Volumes One & Two
The Bible: The New Testament Narrated by Gregory Peck
The Ultimate Bible: The Old Testament, King James Version

Fiction Boxed Sets:
The Chronicles of Narnia CD Box Set by C.S. Lewis
Lewis Carroll Box Set: Alice Adventures in Wonderland and Through the Looking Glass
The Complete Casebook of Sherlock Holmes by Sir Arthur Conan Doyle
Stieg Larsson Millennium Trilogy: The Girl with the Dragon Tattoo, The Girl Who Played with Fire, The Girl Who Kicked the Hornet's Nest
Stephenie Meyer Twilight Saga CD Set: Twilight, New Moon, Eclipse, & Breaking Dawn
A.A. Milne's Pooh Classics Boxed Set: Winnie-the-Pooh, The House at Pooh Corner, When We Were Very Young, and Now We Are Six
Shakespeare: The Essential Comedies, Volume 1: Twelfth Night, Much Ado about Nothing, The Taming of the Shrew, A Midsummer Night's Dream
Shakespeare: The Essential Tragedies, Volume 1: Romeo and Juliet, Julius Caesar, The Tempest, King Lear
Collector's Limited Edition Complete Star Wars Trilogy
The J. R. R. Tolkien Collection


Posted by LearnOutLoud | Permalink
November 25, 2010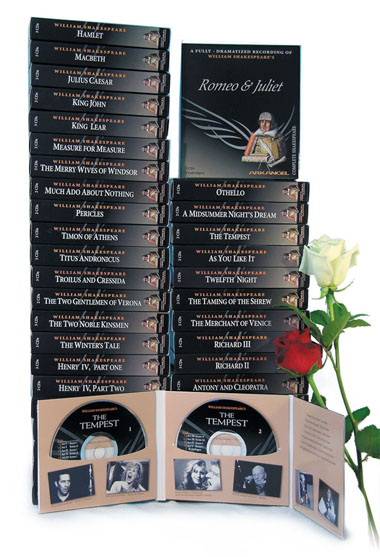 One of the best ways to encounter the plays of William Shakespeare is listening to them dramatized on audio with a great cast. LearnOutLoud.com is pleased to present for the first time on "a la carte" audio download the Complete Arkangel Shakespeare collection which features all 38 fully-dramatized unabridged plays of William Shakespeare. You can browse all the plays along with over 100 other editions of Shakespeare's plays on our Shakespeare author page:
All William Shakespeare Plays on Audio
The Complete Arkangel Shakespeare represents one of the great achievements in audio book history. This collection features nearly 400 actors, almost all past or present members of the Royal Shakespeare Company, including Eileen Atkins, Joseph Fiennes, Sir John Gielgud, Ciaran Hinds, Alan Howard, Jane Lapotaire, Amanda Root, David Tennant, Sophie Thompson, Samuel West, and Timothy West.
All of these plays are produced by a single creative team with state-of-the-art technology, along with original music and subtle sound effects that heighten the drama. We are offering them as MP3 downloads at 192 kbps bit rate which is CD quality audio.
All 38 plays are produced in their entirety, based on the authoritative Complete Pelican Shakespeare, under the supervision of scholars. The Complete Arkangel Shakespeare audio plays are a multimillion dollar production that was five years in the making.
Here they all are divided up by genre:
COMEDIES:
All's Well That Ends Well
As You Like It
Comedy of Errors
Love's Labour's Lost
Measure for Measure
Merchant of Venice
Merry Wives of Windsor
Midsummer Night's Dream
Much Ado about Nothing
Taming of the Shrew
The Tempest
Twelfth Night
Two Gentlemen of Verona
Winter's Tale

HISTORIES:
Cymbeline
Henry IV, Part I
Henry IV, Part II
Henry V
Henry VI, Part I
Henry VI, Part II
Henry VI, Part III
Henry VIII
King John
Pericles
Richard II
Richard III

TRAGEDIES:
Antony and Cleopatra
Coriolanus
Hamlet
Julius Caesar
King Lear
Macbeth
Othello
Romeo and Juliet
Timon of Athens
Titus Andronicus
Troilus and Cressida
Posted by LearnOutLoud | Permalink
June 11, 2008

The Audie Awards took place on May 30th in Los Angeles. For those of you who've not heard of the Audies, they are basically the Oscars for audio books.
Here are some highlights of the winners which we offer through LearnOutLoud.com:
Audiobook of the Year
The Chopin Manuscript: A Serial Thriller (Only available on Audible.com)
Publisher: Audible, Inc.
Author: Jeffery Deaver, Lee Child, Lisa Scottoline, Joseph Finder, David Hewson, James Grady, S. J. Rozan, Erica Spindler, John Ramsey Miller, David Corbett, John Gilstrap, Jim Fusilli, Peter Spiegelman, Ralph Pezzullo and P. J. Parrish
Narrator: Alfred Molina
Classics
Treasure Island
Publisher: Listening Library
Author: Robert Louis Stevenson
Narrator: Alfred Molina
Personal Development/Motivational
Fit to Live
Publisher: Macmillan Audio
Author: Pamela Peeke
Narrator: Pamela Peeke
Biography/Memoir
Einstein: His Life and Universe
Publisher: Simon & Schuster Audio
Author: Walter Isaacson
Narrator: Edward Herrmann
Business Information/Educational
Words That Work
Publisher: Hyperion Audiobooks
Author: Frank Luntz
Narrator: L.J. Ganser & Frank Luntz
Humor
I Am America (and So Can You!)
Publisher: Hachette Audio
Author: Stephen Colbert
Narrator: Stephen Colbert
Inspirational/Spiritual
Inspired By...the Bible Experience: Old Testament
Publisher: Zondervan
Narrator: Angela Bassett, Cuba Gooding Jr., Samuel L. Jackson, and more
Narration by the Author or Authors
Pontoon: A Novel of Lake Wobegon
Publisher: HighBridge Audio
Author: Garrison Keillor
Narrator: Garrison Keillor
Non-Fiction
Roots: The Saga of an American Family
Publisher: British Broadcasting Corporation
Author: Alex Haley
Narrator: Avery Brooks

Posted by LearnOutLoud | Permalink
February 11, 2008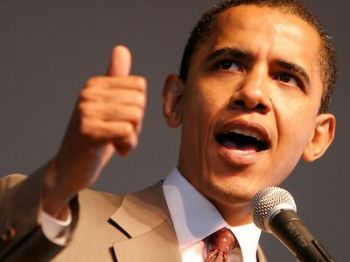 Beating out the likes of Bill Clinton, Jimmy Carter, actor Alan Alda, and poet Maya Angelou, Democratic presidential candidate Barack Obama took home the Best Spoken Word Album Grammy last night for his audio book The Audacity Of Hope which he authored and narrated. He previously won a Best Spoken Word Album Grammy for Dreams from My Father back in 2006.
I listened to The Audacity Of Hope, and found it be a very engaging listen as Obama describes his experiences as a Senator and conveys his views on the issues and challenges in American politics. Obama's narration is superb so it was not surprising to me that his audio book and his narration were Grammy worthy.
For these audio books and more audio & video resources from Obama visit:
The Barack Obama Audio & Video Resource Page
(Note: The Audacity Of Hope is currently out of stock with us, but we hope to get it back in stock soon)
Posted by LearnOutLoud | Permalink
September 25, 2007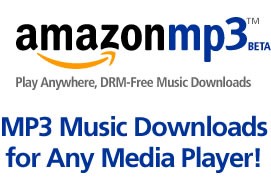 Today Amazon.com launched AmazonMP3 which features over 2 million songs from more than 180,000 Artists and over 20,000 labels, including music from major labels EMI Music and the Universal Music Group. These songs are in the MP3 format and are DRM-free so you can play them on any digital audio player available. Purchases are made a la carte and use Amazon's One-click shopping making it quick and easy to download. Their prices are 89 cents for bestselling MP3s making it a little cheaper than iTunes and the files are encoded at 256kbs making them twice the audio quality of iTunes downloads. You can make purchase for individual tracks or as an entire album which provides a discount (basically the same as iTunes except Amazon seems to be cheaper).
We purchased an album and it was a smooth process. You need to download their application called the Amazon MP3 Downloader which downloads the files and then puts them right into iTunes or Windows Media Player. Amazon has confirmed that some labels are applying watermarking, but are only inserting into the file that it was purchased from Amazon, and not any personal customer information. Amazon.com hasn't started selling DRM-free MP3 audio book downloads yet, but it is pretty certain they will do so soon.
The DRM-free movement continues...
Posted by LearnOutLoud | Permalink
June 13, 2007


For those of you unaware, the Audie Awards are sort of the Oscars for audio books and they were held June 1st in New York City, NY. They are run by the Audio Publishers Association. Hopefully next year a LearnOutLoud.com audio book will be up for an Audie but until then we applaud the winners of the 2007 Audies. Here's the winners that apply to audio learning in general and we feature on our site:
Audiobook of the Year
Inspired by...The Bible Experience: New Testament
Publisher: Zondervan
Narrator: Denzel Washington, Blair Underwood, Angela Bassett, Juanita Bynum, Shirley Caesar, Kirk Franklin and more
Politics
Hubris
Publisher: Blackstone Audiobooks
Author: Michael Isikoff, David Corn
Narrator: Stefan Rudnicki
Classics
To Kill a Mockingbird
Publisher: Caedmon Audio
Author: Harper Lee
Narrator: Sissy Spacek
Non-Fiction, Abridged
The Beatles
Publisher: Simon & Schuster Audio
Author: Bob Spitz
Narrator: Alfred Molina
Personal Development/Motivational
For the Love of a Dog: Understanding Emotion in You and Your Best Friend
Publisher: Tantor Media
Author: Patricia B. McConnell
Narrator: Ellen Archer
Biography/Memoir
Teacher Man
Publisher: Simon & Schuster Audio
Author: Frank McCourt
Narrator: Frank McCourt
Business Information/Educational
The Long Tail
Publisher: Hyperion Audiobooks
Author: Chris Anderson
Narrator: Christopher Nissley
Inspirational/Spiritual
Inspired by...The Bible Experience: New Testament
Publisher: Zondervan
Narrator: Denzel Washington, Blair Underwood, Angela Bassett, Juanita Bynum, Shirley Caesar, Kirk Franklin and more
Humor
Spoiled Rotten America
Publisher: Harper Audio
Author: Larry Miller
Narrator: Larry Miller
Short Stories/Collections
This I Believe: Personal Philosophies of Remarkable Men and Women
Publisher: Audio Renaissance
Editors: Jay Allison and Dan Gediman
Narrator: Bill Gates, Martha Graham, et al.
Original Work
Soundwalk: Hasidic Williamsburg, Brooklyn for Men & Soundwalk: Hasidic Williamsburg, Brooklyn for Women
Publisher: Soundwalk
Narrator: Joseph Piekarski and Pearl Gluck
Solo Narration – Male
Peter and the Shadow Thieves
Publisher: Brilliance Audio
Author: Dave Barry and Ridley Pearson
Narrator: Jim Dale
Solo Narration – Female
Telegraph Days
Publisher: Simon & Schuster Audio
Author: Larry McMurtry
Narrator: Annie Potts
Narration by Author or Authors
The Tortilla Curtain
Publisher: Blackstone Audiobooks
Author: T. Coraghessan Boyle
Narrator: T. Coraghessan Boyle
Audio Drama
Radio Theatre's The Life of Jesus
Publisher: Tyndale/Focus on the Family
Author: Paul McCusker
Narrators: Richard O'Callaghan, Adam Godley, Geoffrey Palmer, Robert Hardy and a full cast
Posted by LearnOutLoud | Permalink
February 27, 2007


I recently watched the DVD movie of The Secret, and it had a lot of interesting and inspirational ideas in it.
So for those of you interested in exploring The Secret more, I felt it necessary to point out that at LearnOutLoud.com here we feature many audio titles associated with The Secret.
First off we must mention that we now sell the The Secret on audio download!
Download The Secret by Rhonda Byrne featuring other teachers from the movie The Secret
And we must mention that if you are in the U.S. you can now watch the movie The Secret for free on Hulu.com:
Watch the movie The Secret for free with limited commercial interruption on Hulu.com
And we must also mention that we now feature the followup to The Secret book:
The Power by Rhonda Byrne
For a free introduction to many of the teachers in The Secret you might want to check out The Masters of The Secret Podcast featuring James Ray, Lisa Nichols, Dr. Michael Beckwith, Jack Canfield, & Joe Vitale:
The Masters of The Secret Podcast
Or check out this podcast from Exceptional Wisdom Radio featuring Law of Attraction teachers from The Secret such as Mike Dooley, Joe Vitale, Bob Doyle, Marie Diamond, and Marci Shimoff:
One of the teachers most prominently featured in the movie is author and speaker Joe Vitale. We feature a number of his audio programs on download here at LearnOutLoud.com including:
The Attractor Factor
The Seven Lost Secrets of Success
Expect Miracles
Also featured in The Secret is spiritual teacher Michael Beckwith. We feature a number of his audio programs on download here at LearnOutLoud.com including:
Spiritual Liberation
The Answer Is You
The Life Visioning Process
True Abundance
One other teacher featured in The Secret is Mike Dooley who emphasizes in the film that "thoughts become things". We now feature a number of his audio books on download here at LearnOutLoud.com:
Notes from the Universe
Leveraging the Universe and Engaging the Magic
More Notes from the Universe
Also featured in the film is quantum physicist Fred Alan Wolf, also know as Dr. Quantum. We feature many title by him on audio download:
Dr. Quantum Presents: A User's Guide to Your Universe
Fred Alan Wolf at The Mind, Matter, and Time Conference
Dr. Quantum and the Spiritual Laws of Physics
Check out audio books from these well known teachers featured in the movie as well:
Jack Canfield Audio
John Gray Audio
Bob Proctor Audio
Denis Waitley Audio & Video
Neale Donald Walsch Audio
Esther Hicks Audio
Lisa Nichols Audio
Also on the DVD, creator Rhonda Byrne explains that she got inspired to create The Secret after reading the 1910 classic The Science of Getting Rich by Wallace D. Wattles, which just happens to be one of LearnOutLoud.com's bestselling titles:
The Science of Getting Rich by Wallace D. Wattles
LearnOutLoud.com has also published a number of classic works which established the ideas behind The Secret. Thought Vibration, or the Law of Attraction in the Thought World by William Walker Atkinson is a cornerstone of the New Thought Movement. And Wallace D. Wattles' The Science of Being Great does for personal growth, what his book The Science of Getting Rich has done for manifesting wealth.
We've also had a few audio books published through our TeachOutLoud service that pertain to the law of attraction entitled: The Believer's Guide To The Law of Attraction and The Slender Path.
To experience the film version of The Secret visit www.thesecret.tv. Teachers from the movie have been featured on The Larry King Live Show, The Ellen Degeneres Show, and The Oprah Winfrey Show. Find out what all the fuss is about and what this "secret" really is.


Posted by LearnOutLoud | Permalink
October 15, 2006
We've decided to add a new category to LearnOutLoud.com. Under Literature we now have the subcategory Contemporary Literature. We're going to pull together all the literature on audio that we feel can be deemed educational, and that was roughly published post-1960.
http://www.learnoutloud.com/contemporaryliterature
We're not contemporary literature scholars here, so please feel free to give us suggestions at suggestions@learnoutloud.com, if you feel there's particular authors we've left off. Keep in mind their works must be on audio book, and also that we haven't added a lot of contemporary literature titles yet as it's a new category.
Here's a laundry list of authors we're going to feature in Contemporary Literature to start out with (in no particular order):
Amy Tan
Margaret Atwood
Toni Morrison
Umberto Eco
Salman Rushdie
Alice Walker
Gore Vidal
Thomas Pynchon
John Irving
Chuck Palahniuk
Philip Roth
Michael Ondaatje
Harold Pinter
William Golding
Gabriel García Márquez
Isaac Bashevis Singer
Saul Bellow
Arthur Miller
Norman Mailer
E. L. Doctorow
John Updike
Joyce Carol Oates
Don DeLillo
David Foster Wallace
Dave Eggers
Jonathan Safran Foer
Samuel Beckett
Vladimir Nabokov
Neal Stephenson
William Gibson
Bruce Sterling
J. G. Ballard
Philip K. Dick
Harlan Ellison
William Burroughs
Kurt Vonnegut
Joseph Heller
Allen Ginsberg
Jack Kerouac
Hunter S. Thompson
Truman Capote
Bret Easton Ellis
Michael Chabon
Jeffrey Eugenides
John Cheever
Tom Wolfe
John Kennedy Toole
Tom Robbins
James Baldwin
Ralph Ellison
Alex Haley
Bernard Malamud
Grace Paley
Oscar Hijuelos
Isaac Asimov
Ray Bradbury
Edmund White
Leslie Marmon Silko
Arthur C. Clarke
Harper Lee
Neil Gaiman
Carl Sagan
Walter Miller
Sylvia Plath
Frank Herbert
Robert A. Heinlein
Eudora Welty
Henry Miller
William Styron
William Kennedy
Larry McMurtry
Anne Tyler
Annie Proulx
Michael Cunningham
Marilynne Robinson
Kazuo Ishiguro
Milan Kundera
V.S. Naipaul
Doris Lessing
John Fowles
Jorge Luis Borges
Richard Bach
Iris Murdoch
Samuel R. Delany
Alfred Bester
Thomas Bernhard
Peter Carey
W.G. Sebald
Rohinton Mistry
Carol Shields
James Redfield
José Saramago
Frank McCourt
Yann Martel
John Barth
Cormac McCarthy
Susan Sontag
Jonathan Franzen
Irvine Welsh
Douglas Coupland
Ira Levin
Anthony Burgess
Russell Banks
Evelyn Waugh
Seamus Heaney
Tom Stoppard
Mordecai Richler
Alice Munro
Robertson Davies
Leonard Cohen
Charles Bukowski
Khaled Hosseini
Posted by LearnOutLoud | Permalink
September 15, 2006

I've been listening recently to Leadership and Self-Deception and really have been enjoying it. It reminded me a lot of the audiobook for The Goal in that it takes place in the form of a dialogue and the narrator takes on different voices to represent who is talking.
I've realized that having some sort of dialogue (like this with a single narrator or a title like Kosmic Consciousness that's an actual dialogue) seems more engaging (at least to me) than having the traditional model of just having a single narrator reading a book as a monologue.
I'm wondering if that's one of the reasons why podcasts are becoming so popular. 99% of podcast are of the dialogue variety and I think, in the case of audio, that's truly what works better. Think of radio shows that are popular (e.g., Howard Stern, Opie & Anthony). Can you imagine how much worse they would be if you were forced to listen to one person the entire time? I think most people would flip the station in a heartbeat regardless of how entertaining that one person was.
Audiobooks are more popular than ever but I think they'll start to become "mainstream" once audiobook publishers wake up to the fact that most people don't want to listen to a single voice droning on for hours on end regardless of how good the content or narration is. If audiobook publishers don't realize this I think their businesses will be increasingly threatened by what's happening in podcasting.
I find myself listening to more and more podcasts these days and it has little to do with the fact that podcasts are free and audiobooks cost money. Rather it has more to do with the fact that I find the back-and-forth format of most podcasts to be better suited to how I like to consume information. I'm sure it's different for everyone but I wonder how many audiobook publishers even have this on their radar. If not maybe this will be a little free consulting for them...
Discuss this post in the LOL Forums!
Want to subscribe to this blog? This free, short video tutorial will show you how.
Posted by | Permalink
August 15, 2006

I'm a sucker for lists. When I was kid I remember creating a Top 100 list of songs each year and dubbing the songs (along with a voiceover of course) onto cassette tapes. It was one of my fondest memories of childhood.
If you're a sucker for lists like me you might want to take a look at the new Top 100 Bestsellers list we just posted to the site. We've had our Top 10 up for a while but now we've finally had enough orders to produce a meaningful Top 100. Here were a few I found interesting:
#20: English for Portuguese (Brazilian) Speakers - Easily our best selling language title. Who knew LearnOutLoud was so popular with the Portuguese and Brazilians?
#30: Spiritual Enlightenment - This one came to us via our TeachOutLoud service which allows you to self-publish your audio content. This title and Spiritually Incorrect Enlightenment are both in our Top 50 which shows the great opportunity for those who want to self publish content to our site.
#71: A Survey of Ancient History - I love a good value as much as the next person. How about 8 hours of educational audio content for less than $5? Now that's what I call a bargain!
#93: Appreciating Emotional Intelligence - These interviews from New Dimensions are excellent. This represents a big part of why I'm so proud of the collection we've got here at LearnOutLoud. You might not find all the latest best-sellers but you will find a lot of high-quality stuff that you probably won't find elsewhere (with lots more on the way soon!
Anyway, I hope you enjoy your Top 100 list. I can't even begin to imagine how much this world would change for the better if everyone made it their mission to listen to as many of these titles as possible!
Discuss this post in the LOL Forums!
Want to subscribe to this blog? This free, short video tutorial will show you how.
Posted by | Permalink