June 2017
| Su | Mo | Tu | We | Th | Fr | Sa |
| --- | --- | --- | --- | --- | --- | --- |
| | | | | 1 | 2 | 3 |
| 4 | 5 | 6 | 7 | 8 | 9 | 10 |
| 11 | 12 | 13 | 14 | 15 | 16 | 17 |
| 18 | 19 | 20 | 21 | 22 | 23 | 24 |
| 25 | 26 | 27 | 28 | 29 | 30 | |

March 17, 2017
Below is a playlist of the Comprehensive 14-Hour Lecture Series "A Brief History of World Mythology" delivered by Joseph Campbell in 1969:
Check Out 11 Joseph Campbell Lecture Series from the Joseph Campbell Foundation
Joseph Campbell was known for his work in comparative mythology and comparative religion, including his book The Hero with a Thousand Faces. He was also a great teacher and lecturer and thankfully many of his lectures were recorded. The Joseph Campbell Foundation has put up the Joseph Campbell Audio Collection on the popular music streaming service Spotify. The Joseph Campbell Audio Collection features 11 series of talks (most of them consisting of five hour-long lectures). The lecture series cover the wide swath of Campbell's field of knowledge incorporating mythology, religion, psychology, philosophy, and a great deal more. We organized each series into playlists on Spotify and have linked to them and embedded them on the pages linked to below.
Please Note: In order to listen to these lectures you'll need a free Spotify account. You can listen for free with occasional ads and they also have Spotify software for easier listening on your computer or smart phone. If you want to listen ad-free and you love music as well, we can't recommend Spotify Premium highly enough. Here are the eleven lecture series:
A Brief History of World Mythology
Perspectives on Creative Mythology
Psychology and Asian Philosophies
Posted by LearnOutLoud | Permalink
June 30, 2014
Many of today's bestsellers are nonfiction books that manage to tackle big societal issues in a concisely personal way. With these audio & video titles, LearnOutLoud.com collects free talks that will help you learn about literary journalism. Included here are authors, essayists, and investigative journalists that have made a career writing about politics, economics, sports, crime, women's issues, and more. Some of the names we showcase here are Right Stuff author Tom Wolfe, Year of Magical Thinking author Joan Didion, and Michael Lewis, author of the recent bestseller Flash Boys. Learn about the history of creative journalism, and the authors have have defined the genre by clicking any of the links below:
1. The History of Literary Journalism
This is the first lecture from the Modern Scholar course Stranger Than Fiction: The Art of Literary Journalism taught by Professor William McKeen. In this lecture Professor William McKeen discusses the history of journalism in America and specifically journalism which took on a literary quality of storytelling. Through his research Professor McKeen unearths journalism which resembles what would become the late 20th century art form of literary journalism espoused by authors such as Tom Wolfe, Hunter S. Thompson, and other creative nonfiction writers. The last half of this lecture focuses on Mark Twain and the literary merit he brought to his journalistic efforts. McKeen reads an extensive excerpt from Mark Twain's amusing report on the state of journalism in Tennessee in 1869. This lecture is available on streaming audio and MP3 download exclusively through LearnOutLoud.com.
In this streaming video from C-SPAN's BookTV, Tom Wolfe talks about his career as writer from The Kandy-Kolored Tangerine-Flake Streamline Baby which he wrote back in the 1960s all the way up to his latest novel I Am Charlotte Simmons which explores the college campus life in the present day. He fields call-in questions from people across the United States and tells us the secrets of his craft. Few writers today are as fun to listen to as Tom Wolfe!
3. Joan Didion: Revelle Forum at the Neurosciences Institute
In this conversation with American writer Joan Didion, she discusses her 2001 collection of essays Political Fictions in which she explores the disconnect between the political class and the American public. She touches on many issues addressed in her book regarding the electoral process, political pundits, Clinton's impeachment, and the election of George H.W. Bush and George W. Bush. This talk was conducted at UC-San Diego and is available on streaming video through YouTube.
4. The 20th Century on Trial: Norman Mailer
In one of Norman Mailer's last public appearances (he passed away a few months later in November of 2007), this acclaimed author talks about his complex relationship with America. He looks back at his own literary career and offers his ideas on existentialism. Towards the end of the interview German author Gunter Grass joins him in conversation and they discuss Adolf Hitler who was the subject of Mailer's final novel The Castle in the Forest. In this interview Mailer conveys his sharp wit and clear insights that were with him until the end. This talk was moderated by Andrew O'Hagan and conducted at the New York Public Library. It is available on streaming video from FORA.tv.
5. The Joke's Over: Ralph Steadman on Hunter S. Thompson
In this talk Hunter S. Thompson's partner in crime Ralph Steadman shows illustrations from their life together along with other drawings he's come up with. Thompson and Steadman's political views come shining through as Steadman bashes Republicans with his art work. Recorded shortly after Hunter S. Thompson's death, Steadman provides a visual accompaniment to the "gonzo" prose of the late Thompson. From Fear and Loathing in Las Vegas to more recent adventures, Steadman tells many enjoyable tales.
6. Eric Schlosser on Fast Food Nation
Best selling author Eric Schlosser breaks down the key components of his book Fast Food Nation in this classic lecture provided by C-SPAN. Schlosser says that the mid-20th century rise of fast-food giants like McDonalds have forever altered the way we eat and created dubiously managed business monopolies. He goes on to detail how the goal of making a faster, cheaper burger has led to dangerous, unsanitary conditions in the meat packing industry, how it's played a key factor in the worldwide obesity epidemic, and where it all may be going as we enter the 21st century.
7. Authors at Google: Michael Lewis
Michael Lewis discusses his works and tells interesting stories about how they all came to be. He also gives advice to aspiring writers (e.g. "Don't be writer!"), and gives humorous anecdotes about how he stumbled in the profession. It's an enjoyable talk with one of America's most popular non-fiction writers. This talk is available on streaming video through YouTube.
Posted by LearnOutLoud | Permalink
June 24, 2014
Without a doubt, the world's great religious figures have had a profound effect on human history and provided a deep reservoir of wisdom, inspiration, and moral instruction. With this in mind, LearnOutLoud.com has compiled this list of free audio & video titles designed to help you learn about key religious figures, such as Jesus, the Buddha, Muhammad, and Confucius. In these talks and lectures, you'll learn more about The Buddha and Eastern philosophy, the historical Jesus and the birth of Christianity, Confucius and his influence on Chinese culture, and Muhammad's life leading up to the formation of Islam. Reintroduce yourself to these figures and the religions they founded by clicking any of the links below:
Three advocates argue for their differing belief systems in this downloadable audio lecture released by the Veritas Forum. Christian, Buddhist and Secular perspectives are each given equal weight in addressing humanity's long quest for knowledge and meaning. Issues such as religious fanaticism, the existence of evil, the afterlife, and social justice are all given balanced appraisal in this remarkably even- handed debate. Available on streaming video.
2. Ann-Ping Chin: The Authentic Confucius
Watch this free video from the Asia Society featuring author Ann-Ping Chin discussing her book The Authentic Confucius: A Life of Thought and Politics. She tries to present a more human view of this religious and philosophical leader. Her research covered everything from The Analects of Confucius to modern archaeological discoveries of texts referencing Confucius. She relates many stories about Confucius and discusses one important philosophical excerpt from The Analects which confronts the relative importance of the family and the state. This video can be viewed through FORA.tv.
In this lecture from the Veritas Forum, Christian philosopher and author Dallas Willard talks about the importance of Jesus of Nazareth throughout history when it comes to confronting the reality of existence. Willard feels that present-day universities apply a materialistic knowledge or a New Age philosophy when it comes to confronting moral life, which leaves out the essential teachings of Jesus. He posits four great questions of existence and explains the answers which Jesus gave to these questions. This lecture is available on streaming audio from the Veritas Forum.
4. Muhammad: A Prophet for Our Time
With her talk on "Muhammad: A Prophet for Our Time", Armstrong first takes on the definition of Jihad, explaining that as opposed to "Holy War", the term more appropriately describes a "struggle" all believers must wage on their way to spiritual clarity. What's more, she dispels the idea that Islam has always had a compulsive, violent agenda, and instead cites historical cases where Muhammad himself brought peace to Arabia by means of sit-in protest. Tracing her biography of Islam's founder to the present day, Armstrong demonstrates that cultural forces such as encroaching secularism and modernization led to violent reactions within extremist circles that bear no resemblance to Muhammad's original principles.
5. Abraham: A Journey to the Heart of Three Faiths
Bestselling religious author Bruce Feiler discusses the Jewish patriarch Abraham and how his example unifies three faith traditions in this streaming video lecture provided by UCTV. In the wake of the September 11th attacks, the call for more religious tolerance has come from all corners of the world. As the founder of what became Judaism, Christianity, and Islam, Feiler believes Abraham stands at the heart of an interfaith discussion that is very much needed in these turbulent times. Feiler argues that despite the various interpretations of Abraham's legacy, the core message of his life is inclusion, peaceful discussion, and united interface with the divine.
Religious scholar Reza Aslan discusses his takes on who the historical Jesus really was in this streaming talk provided by Politics & Prose. Coming from a non-religious Iranian family, Aslan converted to Christianity in his teens, but found his faith challenged as he grew into adulthood. His latest book Zealot: The Life and Times of Jesus of Nazareth reveals a Jesus that bears little resemblance to the pacifistic teacher of good works, and instead reveals a dynamic Jewish preacher who was deeply concerned with the problems of his era. Trying to reconcile Christ's divinity with Christ the man, Aslan feels that the Jesus he has uncovered offers believers and non-believers alike a model of how to bravely confront the social ills we face today.
7. The Buddha: The Story of Siddhartha
Watch this superb 2-hour PBS documentary on the life and teachings of the Buddha. The first half of the documentary covers the Buddha's life from his sensual life as Prince Siddhartha to his departure into the ascetic life, and then to his awakening. The second half of the documentary covers many of the Buddha's key teachings. This documentary features insights from Buddhist teachers such as His Holiness the Dalai Lama, Pulitzer Prize winning poet W.S. Merwin, and American Buddhist writer Robert Thurman. The documentary in narrated by Richard Gere and features many great visuals to accompany the story of the Buddha.
8. Bart Ehrman on Jesus, Interrupted
New Testament scholar and best-selling author Bart Ehrman is interviewed by Reverend Alan Jones on who really wrote the Gospels in this streaming interview provided by the CommonWealth Club. Ehrman's latest work explores the possibility that many of the key books of the New Testament were not actually written by Paul, Luke and other early Christians. Following Ehrman's opening arguments, Former Grace Cathedral reverend Alan Jones discusses what this might mean for anyone that holds the Bible up as the Word of God. A former evangelical turned agnostic, Ehrman's position on the matter is more concerned with scholarship, while Jones counters with a believer's perspective, making for a well-rounded discussion on the Bible's history and importance.
Posted by LearnOutLoud | Permalink
June 6, 2014
Learn more about Comparative Religion studies with these 12 talks available for free on audio & video. LearnOutLoud has been showcasing religion discussions and lectures for years as a part of our Free Resource of the Day Emails. From this archive, we've hand-picked the best material, including a program on the history of American religion, a comparison of Christianity and Islam, and an examination of the very beginning of the world's most enduring religious traditions. Speakers include comparative religion experts such as Huston Smith, Karen Armstrong, Robert Wright, and many more. If you are curious about how the different faiths interact and differ, this is the best place to start:
1. Huston Smith on MeaningOfLife.tv
In this streaming video interview, MeaningOfLife.tv host Robert Wright interviews world religions scholar Huston Smith (author of the bestselling classic The World's Religions). Wright asks Smith some difficult questions regarding the state of religion in the present world and about Smith's tolerant and inclusive views towards all religions. Huston Smith replies with clarity and compassion. This interview is available as a streaming video.
2. Robert Wright on The Evolution of God
In this presentation from the Google Talks, author Robert Wright talks about the cultural evolution of God. After taking a survey of how Islam and Christianity developed, Wright found that religion was either belligerent or tolerant based on the historical context. Religious tolerance typically occurs when as Wright puts it, the leaders on both sides realize they can "do business". This "zero-sum game" concept forms the core of Wright's view that globalization will put even more pressure on the world religious community to find common ground.
3. Karen Armstrong: What is Religion?
In her talk "What is Religion", Armstrong fights a thunderstorm to address how the differing definitions of "faith" have led to unnecessary tension between Judaism, Christianity, and Islam. She describes how in many cases, misinterpretations have led to the pervasive idea that God's laws are set in stone and cannot be altered. Quite the contrary, Armstrong points to how many notable Rabbi, Christian luminaries, and Muslim holy men have used God's word as a living message that must always be interpreted in light of the current human condition. This take on belief as a transformative, constantly evolving dialogue between man and his creator forms the core of Armstrong's ongoing message of tolerance between faith traditions. For Armstrong, belief is not something you accept blindly, it's something you use as a tool towards self-transcendence.
4. Revealing World Religions Podcast
Revealing World Religions Podcast is offered by ThinkingStrings.com and features the narrated text of Revealing World Religions by Dr. Cynthia Eller of Montclair State University. This podcasted audio book features these 10 modules covering many of the World's Religions:
* Exploring Religion
* Hinduism
* Confucianism
* Taoism
* Buddhism
* Shinto
* Judaism
* Christianity
* Islam
* Religious Pluralism
All of these are currently available on the feed and work as introductions to these religious traditions.
5. Keith Ward on MeaningOfLife.tv
In this streaming video released by Meaning of Life, noted Oxford Divinity Professor Keith Ward discusses his argument that the three major western religions share the same God. Ward compares Islam, Judaism, and Christianity, and includes other religions within his concept of a monotheistic God whose face may change according to cultural understanding, but whose major attributes are consistent among all. This fascinating conversation goes on to touch on related topics such as self-denial, the problem of evil and how physics is making spirituality more and more compatible with science. A must for anyone interested in a modern take on religion.
6. Karen Armstrong in Conversation with Alan Jones
Watch this discussion between author Karen Armstrong and Rev. Alan Jones, the Dean of Grace Cathedral in San Francisco. They discuss Armstrong's latest book The Bible: A Biography and Armstrong provides her interpretation of The Good Book. They discuss biblical criticism, biblical literalism, and the Golden Rule. They also confront the New Atheists who have recently attacked the Abrahamic religions. This talk is available on MP3 download and streaming video through FORA.tv.
This is the first lecture from the Modern Scholar course Faith and Reason: The Philosophy of Religion taught by Professor Peter Kreeft. In this lecture Professor Kreeft explores what religion is and what questions it tries to answer. He goes over a brief history of philosophical definitions of religion. He feels that religion relies on faith and experience, while philosophy focuses on reason and logical argument, and yet he finds many ways that the fields of philosophy and religion have intersected throughout history.
We've launched a new podcast at LearnOutLoud.com entitled Spiritual Classics. In the coming weeks we plan to feature passages of classics texts from a variety of spiritual traditions. We've started the podcast off with an excerpt from William James' classic work The Varieties of Religious Experience in which he lectures on mystical experience. We promise many more fascinating selections from religious classics so please subscribe.
9. America's Changing Religious Landscape
In this insightful program presented on NPR's Speaking of Faith, host Krista Tippet interviews historian Martin Marty about America's changing religious focus. With a firm command of the subject based on years of research, Marty identifies where and when Protestant values became politicized, and how this gave rise to the modern fundamentalist movement in the 1980s. Marty's carefully cultivated data reveals a country that is still quite spiritual, and a future that is difficult to predict now that religion has become so central to the national discourse. This program is available on streaming audio and MP3 download on the Speaking of Faith website.
10. Comparing Western Christendom & the Abode of Islam
This is the first lecture from the Modern Scholar course Islam and the West taught by Professor Seyyed Hossein Nasr. In this lecture professor Seyyed Hossein Nasr discusses the similarities and differences of early western Christendom and the Islamic World known as Dar al-Islam. He talks about the origins of each religious tradition and how Christianity split into western Christendom and the Eastern Orthodox Church centered in Byzantium, while Islam did not split and expanded quite rapidly throughout the Middle East and into Africa and Asia. He also talks the about the importance of the sacred Islamic language of Arabic which spread throughout the Islamic world, whereas Christendom's languages were much more diverse. And he discusses a number of other comparisons between early Christianity and Islam. Download this lecture on MP3.
11. The Beginning of Our Religious Traditions
Comparative religion author Karen Armstrong discusses her book The Great Transformation: The Beginning of Our Religious Traditions. In this book she explores the axial age of religion in which Buddhism, Confucianism, Judaism, Christianity, and other religions were laying their spiritual foundations. She talks about how focusing on compassion for all people became a central tenet of all of these religions. She quotes from many religious teachers of the time including the Buddha, Christ, Confucius, and others. This talk was delivered at Books, Inc. and is available on streaming video from FORA.tv.
12. The Varieties of Religious Experience
The Varieties of Religious Experience by William James which is now available for free on audio download from Librivox. This classic work on the nature of religion is by the great American psychologist and philosopher William James. The book comes from a series of lectures that James delivered at the University of Edinburgh in 1901 on "natural religion". The resulting work is considered one of the most important texts on psychology and spirituality, and is often cited as one of the best works of nonfiction written in the 20th century. Download this volunteer narrated unabridged audio book for free!
Posted by LearnOutLoud | Permalink
June 5, 2014
With this selection, LearnOutLoud has collected some of the best 20th century philosophers together in a concise list of audio resources. Over many years we've showcased modern philosophy as a major pillar of our Free Audio & Video Resource of the Day Emails. This list takes stock of the greatest thinkers the 20th century had to offer, including Bertrand Russell, Any Rand, Francis Fukuyama and many more. Modern philosophical concepts, such as Existentialism, Political Philosophy, Linguistic Analysis, Pragmatism and Objectivism are all covered here, along with historical examinations of how philosophical thought evolved in the wake of World War II. Learn how philosophers met the challenge of the modern world by clicking any of the links below:
Listen to the ideas of the great 20th century philosopher Bertrand Russell on "The Value of Philosophy", which comes from the final chapter of his 1912 book The Problems of Philosophy. In the essay he lays forth his conviction that although philosophy cannot come to any certain answers regarding the questions it asks, these questions are important in that they enlarge our views of the universe beyond the narrow viewpoints of practical men, who are concerned solely with the material world. The piece is well read by Paul Sunderland. You can now download this excerpt directly from LearnOutLoud on MP3!
2. Francis Fukuyama: The End Of History Revisited
Fifteen years after the publication of his 1992 book The End of History and the Last Man, author Francis Fukuyama still believes in his thesis that political & economic history is reaching its end in liberal democracy and free market capitalism. In this talk delivered at the Long Now Foundation, Fukuyama defends his argument, pointing out the expansion of science, technology, and free market capitalism and how it has increased the wealth of much of the developing world over the past 15 years, which has in turn led to liberal democracy in many nations. He does point out some of the criticisms of his thesis such as Samuel Huntington's The Clash of Civilizations book, which argues that certain cultures will never conform to Western liberal democracy & free markets. Huntington argues this will lead to an ongoing clash of civilizations. Fukuyama doesn't believe that his "End of History" thesis is certain, and he still feels there is a lot of work to be done in building institutions in developing states, fighting global warming, organizing global cooperation, and preventing the spread of weapons of mass destruction. He fields a number of questions, including one regarding the second half of his thesis which addresses Nietzsche's concept of The Last Man, which he feels is now being catered to under the system of the European Union. It is a fascinating lecture that is available on MP3 download and streaming video through FORA.tv.
3. Existentialism in Literature and Film Course
This week we're featuring a full course from the University of California-Berkeley entitled "Existentialism in Literature and Film". This past semester UC-Berkeley really revolutionized education by offering over 30 of their lecture courses for free as podcasts (check out all webcast.berkeley courses). The "Existentialism in Literature and Film" course, taught by professor Hubert L. Dreyfus, cuts right to the roots of existentialist thought, looking at the works of Kierkegaard and Nietzsche, and examining Dostoyevsky's Brothers Karamazov in depth. It's an excellent philosophy course and it's free!
4. Anthem by Ayn Rand from ThoughtAudio
Anthem by Ayn Rand from LibriVox.org
Ayn Rand's books are made for audio. In these busy times very few people have the time to sit down and read The Fountainhead or Atlas Shrugged. But get these audio books and pop them on in your car while you're commuting and you can finish them up in a month or two. It's a great testament to the opportunity represented by audio learning. If you would like to start off with a more bite-sized portion of Rand's wisdom check out ThoughtAudio's production of Anthem, one of Rand's earlier novels. Anthem sets the stage for what's to come in Rand's later works. It's an entertaining science fiction novella and a great introduction to Ayn Rand's philosophy. This audio book is available on MP3 download through ThoughAudio.com and narrated by Michael Scott.
5. Entitled Opinions from Stanford University
In this downloadable series from iTunes U, professor Robert Harrison hosts discussions with other academics on variety of philosophical and literary topics. These hour-long conversations probe into the areas of expertise of many of Stanford's top professors and scholars. Listen to Harrison debate with American philosopher Richard Rorty about what contemporary philosophy can be applied to, or hear the author of The Population Bomb, Paul R. Ehrlich, discuss the fate of Earth in the 21st century, or learn about French philosopher RenÈ Girard's concept of Mimetic desire in relation to literature. Through other discussions, many literary figures are covered including Albert Camus, Marcel Proust, Martin Heidegger, Henry David Thoreau, Vladimir Nabokov, and Virgil. Download these audio talks available through iTunes U.
6. Is This Still the Age of Socialism?
In this lecture from the Intercollegiate Studies Institute, award-winning professor and historian Alan Charles Kors delivers an impassioned denouncement of socialism and ponders why the United States and other liberal democracies do not denounce socialism with the same fervor that is used in attacking Nazism. Professor Kors points out the atrocities of socialist and communist regimes throughout the 20th century and how they cost many more innocent lives than Hitler's Nazi government. He feels it is appalling that the crimes of Communist regimes are not taught along side the crimes of the Nazis in schools, and that the collapse of Communism is not commemorated with the same reverence as the victory over Nazi Germany. This lecture is available on streaming video and MP3 download from the Intercollegiate Studies Institute.
7. Reith Lectures Archive: 1948-1975 Podcast
Reith Lectures Archive: 1976-2010 Podcast
BBC Radio now is offering the entire archive of their annual Reith lectures for free online on their site and as a podcast. The lectures feature leading intellectual figures discussing significant contemporary issues. The lectures started in 1948 with philosopher Bertrand Russell discussing the topic of "Authority and the Individual" in six lectures and all these lectures are featured on the 1948-1975 podcast. Other great thinkers on the podcast include physicist Robert Oppenheimer (1953), economist John Kenneth Galbraith (1966), historian Daniel J. Boorstin (1975), philosopher John Searle (1984), military historian John Keegan (1998), neuroscientist Vilayanur Ramachandran (2003), economist Jeffrey Sachs (2007), and political philosopher Michael Sandel (2009). For some of the speakers all of their lectures are included on the podcast feed while other just have one lecture on there. Enjoy these lectures from some of the greatest thinkers of the past 60 years.
8. The History Of Western Philosophy
We hope you had a great Thanksgiving! It's our Free Resource of the Day #1500! On this Black Friday we offer you an alternative to the crowds of shoppers and retail advertisements. Instead stay at home and cozy up by the fireplace with this free version of Bertrand Russell's classic 1945 book The History Of Western Philosophy. It's a book we've always wanted to see on audio and didn't think it was ever recorded. But it seems someone has uploaded an out-of-print recording of it to YouTube, and has even done the service of dividing it up by chapters which, for the most part, each cover a particular philosopher. This history of philosophy covers philosophers from the pre-Socratics to the early 20th century including chapters on such philosophical giants as Plato, Aristotle, St. Augustine, Machiavelli, Descartes, John Locke, Immanuel Kant, Friedrich Nietzsche, Karl Marx, William James, and many more great minds. So you can listen selectively to the philosophers you are interested in, or listen to the entired 22 hour audio book. It is available to stream on a playlist through YouTube.
Check out this new site and YouTube channel from Yale and MIT featuring top philosophy professors explaining key philosophical concepts through animated videos. Learn about "The Problem of Evil" with Professor Greg Ganssle, or be introduced to "The Problem of Free Will" with Professor Richard Holton. Many other topics are discussed in these first 20 videos which they feature on their YouTube channel, and on their website cleverly titled www.wi-phi.com. Enjoy these free talks on philosophy, and hopefully many more to come in the near future.
10. Peikoff.com Q&A on Ayn Rand Podcast
Dr. Leonard Peikoff was a long time friend Ayn Rand and she designated him as her legal and intellectual heir. Carrying on Ayn Rand's Objectivist philosophy, Peikoff has been podcasting weekly for over three years with his Q&A format. In each episode he answers a number of questions that have been emailed to him and provides the answers that Ayn Rand had for many of the questions. Peikoff doesn't answer all of the questions emailed to him, but he claims to read them all, and he will answer just about any question whether it be in regards to philosophy, politics, ethics, art, sexuality, etc. With each question answered you get a better idea of what Objectivist philosophy is and it's the closest you're likely to get to hearing what Ayn Rand would think of things if she were still alive today.

Posted by LearnOutLoud | Permalink
May 21, 2014
Sheryl Sandberg on Lean In: Women, Work, and the Will to Lead
Sheryl Sandberg has served as the chief operating officer of Facebook since 2008, and she now has a bestselling book Lean In: Women, Work, and the Will to Lead. In this hour-long interview Chicago Tribune vice president Joycelyn Winnecke interviews Sandberg about her book and about the role of women in leadership positions. Sandberg informs us of the statistic that only 5% of Fortune 500 companies are run by women and why she feels it is a problem that so few women are in leadership roles. She tries to bring out into the open many of the double standards and unmentioned issues surrounding female leadership, such as the frequent dislike of women as they get more successful and the reference to leading women as "bossy". This is talk is available on streaming video through YouTube.
Sheryl Sandberg on Lean In: Women, Work, and the Will to Lead
You can also watch the TED Talk she gave on women leaders a number of years ago. The overwhelming response to the talk spurred her to take further action in the area of women's leadership:
Sheryl Sandberg: Why We Have Too Few Women Leaders
Chief Operating Officer of Facebook Sheryl Sandberg gives the statistics on women in leadership around the world and tells why she thinks women are not moving into these roles in politics and business. Sandberg gives examples of the subtle ways that women often shy away from the roles men are so driven to get and she encourages women to overcome these cultural barriers in order to get to a more equal balance of male vs. female leaders. This talk was delivered at TEDWomen.
Sheryl Sandberg: Why We Have Too Few Women Leaders
Posted by LearnOutLoud | Permalink
May 20, 2014
American astrophysicist Neil deGrasse Tyson is arguably the most exciting public science advocate since Carl Sagan. Through his work as host of PBS's popular NOVA educational show, and frequent high profile talk-show appearances, he's provided an affable, no-nonsense, and often-times laugh out loud funny face to a field that many find intimidating. With these two streaming video lectures we've chosen from FORA.tv, we're excited to showcase Tyson's irascible take on some of the latest scientific discoveries.
Neil DeGrasse Tyson: Death by Black Hole
In this talk Tyson muses on why he's always getting questions about natural disasters. Starting with a detailed description of what might happen to someone unlucky enough to get sucked into a Black Hole, he then discusses the more realistic threat of asteroids impacting the earth. He asks his colleagues why we often run from these potential disasters, when we might productively devise a means of stopping them from happening in the first place. After all, this is the 21st century!
Neil deGrasse Tyson: The Pluto Files
With the Pluto Files, Dyson regales the audience with the story of how he became the central figure in the debate over whether or not Pluto was an actual planet. Since the most distant body in our solar system was humbled to "planetoid" status, he's received angry letters from school children and teachers alike, which he feels is indicative of how protective we are over our nearest planetary neighbors. Ultimately, he argues that Pluto's "demotion" has led to a breakthrough debate over planetary definitions, which in turn has broadened our grasp of how to research, classify, and explore the universe.
And if you want to hear more from Neil deGrasse Tyson then check out his StarTalk Radio Podcast. In this series of podcasts, Tyson answers science questions and talks with scientists & celebrities like Bill Nye the Science Guy, Jon Stewart, and Whoopi Goldberg. Choose from over 80 podcasts:
StarTalk Radio with Neil deGrasse Tyson Podcast


And check out these five debates from the American Museum of Natural History moderated by Neil deGrasse Tyson and featuring panels of leading scientists:
2010 Rose Center Anniversary Isaac Asimov Debate: Is Earth Unique?
2011 Isaac Asimov Memorial Debate: The Theory of Everything
2012 Isaac Asimov Memorial Debate: Faster Than the Speed of Light
2013 Isaac Asimov Memorial Debate: The Existence of Nothing
2014 Isaac Asimov Memorial Debate: Selling Space
And if you haven't checked it out yet you should definitely watch the new "Cosmos: A Spacetime Odyssey" hosted by Neil deGrasse Tyson. This series is a follow-up to the 1980 television series "Cosmos: A Personal Voyage", which was presented by Carl Sagan. The new series updates the script and adds in many stunning new visual effects. You can now watch all the episodes of "Cosmos: A Spacetime Odyssey" for free on Hulu.com with limited commercial interruption:
You can find all of the Neil deGrasse Tyson Audio & Video titles on our site right here:
Neil deGrasse Tyson Audio & Video

Posted by LearnOutLoud | Permalink
July 6, 2013
Happy 4th of July! We hope you had a great one. Today we present 10 presidential historians talking about 10 American presidents. First off here's a fun talk with Edmund Morris in serious jibber-jabber with Conan O'Brien about presidents.
Presidential Biographer Edmund Morris in Serious Jibber-Jabber with Conan O'Brien
In this episode of the Conan's Serious Jibber-Jabber series, late-night talk show host Conan O'Brien sits down with Presidential biographer Edmund Morris to chat about the diverse men that have made up the American Presidency. Morris spent 30 years of his career chronicling the life of Theodore Roosevelt, who provided a particularly extreme model of lifetime accomplishment that is almost beyond compare. Using Roosevelt as a jumping off point, Morris and O'Brien discuss how Presidents like Taft, FDR, JFK, Carter, and especially Reagan came to assume the role of commander in chief, using their particular talent (or arguable lack thereof) to define a given age. Entertaining, anecdotal, and psychologically perceptive, Morris zeroes in on the type of person that is attracted to the Presidency, and why some personalities failed where others flourished.
1. Life Portrait of Theodore Roosevelt with Biographer Edmund Morris
Teddy Roosevelt biographer Edmund Morris joins C-span for a long discussion on a key president that shaped the country in the years preceding World War I. Here Morris answers various questions on TR's life, including his reformist policies, his deep intellectual appetites, his life as a big-game hunter and later preservationist, and how the loss of his son put an abrupt end to his presidential ambitions. From minor questions about the origins of the Teddy Bear, to major issues surrounding the Panama Canal, Morris is able to guide viewers through the life of one the most colorful presidents the country ever had.
If you like this talk, check out Theodore Rex by Edmund Morris on audio download.
2. Jon Meacham on Thomas Jefferson: The Art of Power
After winning a Pulitzer Prize for his biography of President Andrew Jackson, political writer John Meacham followed up his success with an equally modern assessment of Thomas Jefferson. In this lecture presented to Google Talks, Meacham tracks Jefferson's legacy, from his starting point as one of the first governmental leaders to apply post-enlightenment ideals, to the intellectual compromises that led to his doubling the nation's land with the Louisiana purchase, and finally to how he shrank from the specter of slavery despite deeply held personal beliefs on human liberty. In all, Meacham believes Jefferson was one of the rarest of all politicians: someone who could both plot a philosophical course for the country while at the same time devising means to make it happen.
If you like this talk, check out Thomas Jefferson: The Art of Power by Jon Meacham on audio book download.
3. Q&A with A. Scott Berg on Wilson
In this hour-long interview provided by C-SPAN, author A. Scott Berg talks about the era-defining Presidency of Woodrow Wilson, and how his policies helped shape progressive politics well into the 21st century. Described by Berg as the first academic President, Wilson's idealism was constantly at odds with a hostile congress and a world-changing war. Berg also gives us details on Wilson's romantic side, and how he kept life-long health issues a secret from the public in an era where it was still possible to hide debilitating ailments from the news.
If you like this talk, check out Wilson by A. Scott Berg on audio book download.
4. Robert Caro on the Presidency of LBJ
The Forum Network hosts Robert Caro in this probing look at President Lyndon B. Johnson. Caro is now writing his fourth volume on the life of LBJ, a series that has charted a complicated legacy which pits early success in the Senate with Civil Rights reform against later failure with the Vietnam war. From very early on, Caro felt LBJ's story had a dual purpose; this is not just the story of a man with an insatiable (sometimes vicious) thirst for power, it's also the story of how vital the Senate is in checking the abuse of said power. Caro feels that though he had his flaws, Johnson used his power compassionately once it was attained, and in many ways, it was this compassion that led to his later humbling.
5. Steven Spielberg, Doris Kearns Goodwin & Tony Kushner Discuss "Lincoln"
Film Director Steven Spielberg, Historian Doris Kearns Goodwin and "Lincoln" screenwriter Tony Kushner talk about the difficulties and excitement of bringing Abraham Lincoln to life for the screen in this streaming discussion hosted by The Richmond Forum. Using Goodwin's book "Team of Rivals" as the basis for their 2012 hit "Lincoln", Spielberg and Kushner at first found it difficult to distill 900 pages into a 2 hour film that would properly explore Abraham Lincoln's legacy. Finally, Kushner focused on the drama surrounding the passing of the 13 amendment, and with Spielberg's guidance (and an Oscar-winning portrayal by Daniel Day Lewis), Lincoln came to life for 21st century viewers. Watch them discuss this long process, and offer up plenty of insight on why Lincoln has proven to be one of the most compelling figures in history.
If you like this talk, check out Team of Rivals: The Political Genius of Abraham Lincoln by Doris Kearns Goodwin on audio download.
6. Q&A with Ron Chernow on Washington: A Life
When it comes to George Washington, there are over 900 biographies for readers to choose from if they wish to learn about America's 1st president. Despite this mountain of data, biographer Ron Chernow still managed to break fresh ground with his latest one volume portrait of Washington. Using recently brand new historical documents as a base, Chernow discovered a man that held intense emotions in check with an even deeper devotion to his duties as a leader of men. Chernow feels that the years have sanded down Washington's edges in our cultural memory, and with his book, we learn the facts of a man before they became the stories of a legend.
7. Life Portrait of John Adams with Biographer David McCullough
C-Span hosts several superb guests at the John Adams estate in Quincy Massachusetts, for a lively discussion on the life and legacy of America's 2nd president. His most recent biographer David McCullough tells us that Adams' life was very well documented, because he may have been one of the few founding fathers that had such an acute awareness of the massive historical era he was living in. For over two hours, we learn about Adams' vital role in the American Revolution, meet his incredible wife Abigail, gain insight on the tense infighting that led to his short Presidency, and assess the Adams family legacy that continues with John Quincy Adams and beyond.
If you like this talk, check out John Adams by David McCullough on audio book download.
8. Historian H.W. Brands on Andrew Jackson
The ongoing historical interpretation of President Andrew Jackson has been a source of great controversy among scholars over the last few decades. In this lecture presented by The Miller Center of Public Affairs, eminent historian H.W. Brands considers the pros and cons of Jackson's presidency and addresses the stigma attached to anyone that may regard him in a positive light. This lecture is a great opportunity to learn about a man that many consider to be the first president of the modern era. This title is available on MP3 download and streaming audio from the Miller Center of Public Affairs.
If you like this talk, check out Andrew Jackson: His Life and Times by H.W. Brands on audio download.
9. Life Portrait of John F. Kennedy with Historian Robert Dallek
Young, vital, and dynamic, John F. Kennedy defined a new age in American politics when he rose to the presidency in 1960 only to be cut down by an assassin within his first term. JFK Biographer Robert Dallek is interviewed for C-Span in this streaming video program that tracks Kennedy's life, from his pampered upbringing in a prominent family, to his eventful naval career, to a political life that eventually led to a brief but challenging presidency, where the height of space age optimism was undercut by the looming threat of global nuclear annihilation. Dallek is quick to point out Kennedy's faults, while at the same time offering measured approval of the trials he faced in a presidency that's proven popular in part due to its tragic, untimely end.
If you like this talk, check out An Unfinished Life: John F. Kennedy, 1917-1963 by Robert Dallek on audio book download.
10. Book Discussion on FDR with Jean Edward Smith
Biographer Jean Edward Smith explains how Franklin Delano Roosevelt became the common man's President despite his wealthy upbringing. In this lecture presented by C-Span, Smith argues that there were three U.S. Presidents that dominated the country's history: Washington who fought for and presided over the birth of a nation, Lincoln who preserved it, and FDR who led America from poverty to world superpower within the span of 4 unprecedented terms. Smith also dispels FDR's rumored foreknowledge of the attack on Pearl Harbor, shrewdly assesses his tenuous, yet civil "partnership" with wife Eleanor, and provides further insight on the internal drive that made the man overcome paralysis to bring a country back on its feet.
If you like this talk, check out FDR by Jean Edward Smith on audio book download.
And here are some more talks on past presidents!
Author Amity Shlaes sheds light on a rarely discussed President in this hour long program hosted by C-span devoted to Calvin Coolidge. After writing about the economic upheaval that shook the 1930's, Shlaes questioned why the government ran so smoothly in the decade leading up to the great depression. This led her to write a biography of the quiet President that presided over America's prosperous guilded age. Shlaes offers insight on what the country was like during a time of incredible growth, and introduces us to the power players that shaped an era that has in many ways been obscured by both the depression and later, the second World War.
If you like this talk, check out Coolidge by Amity Shlaes on audio book download.
Vernon Bogdanor on The Presidency of Ronald Reagan
Political Historian Vernon Bogdanor takes stock of the Reagan presidency in this lecture delivered at Gresham College. In this overview, Reagan is described as an unlikely president that nevertheless proved transformative following a caustic period in American history. This realignment of American leadership saw the end of the Cold War and a new era of U.S. dominance in world affairs; an accomplishment Bogdanor admits would not have been possible without Reagan's deft understanding of people. This lecture is available on streaming video and MP3 download through FORA.tv.
When Nixon Met Mao with Historian Margaret MacMillan
In this lecture delivered at the World Affairs Council of Northern California, historian Margaret MacMillan discusses Richard Nixon's historic visit to China in 1972. In what she describes as a watershed moment in a long history of barely veiled antagonism between China and the western world, we see how various economic and geopolitical forces made a reconciliation unavoidable. In this crucial period of relaxed tension, China began its advancement to the modern world stage; an achievement presided over by a president with an otherwise tarnished political legacy. This talk is available on streaming video through FORA.tv.
Professor Robert Dallek on Teddy Roosevelt
This is the first lecture from the Modern Scholar course The American Presidency taught by Professor Robert Dallek.In this first lecture in a series touching on how the U.S. Presidency changed during the 20th century, noted historian Robert Dallek begins with his take on Theodore Roosevelt. In this concise biographical sketch, Dallek describes Roosevelt as the great president that arrived at the turn of the century, painting the portrait of a charismatic visionary that cast a long shadow on his successor, President William H. Taft. In this introduction, Dallek develops themes that run throughout the course, providing students with an unparalleled view of how modern America was shaped by the men that led it.
Jon Meacham on American Lion: Andrew Jackson in the White House
Pulitzer Prize winners were announced yesterday and author Jon Meacham won in the Biography category for his book American Lion: Andrew Jackson in the White House. In this lecture provided on streaming video by Google Talks, historian and Newsweek editor Jon Meacham picks apart the mixed legacy of President Andrew Jackson. Over the years, the 7th U.S. President has come under fire for his treatment of Native Americans, conduct that has not aged well in modern times. Meacham does not downplay the negative aspects of Jackson's presidency, but he does make claims for Jackson's innovations, not the least of which is his instrumental role in shaping the modern Democratic Party. This lecture is available on streaming video through YouTube. If you like this talk, check out American Lion: Andrew Jackson in the White House by Jon Meacham on audio download.
Henry Louis Gates on Lincoln and Race
American writer and and public intellectual Henry Louis Gates examines Abraham Lincoln's views on race in this interview conducted at the Aspen Institute. While the 16th U.S. President has achieved an eternal legacy for the emancipation proclamation, this does not mean that his personal views on race were quite as evolved. Gates explains how over the course of Lincoln's public life people like Frederick Douglass had a galvanizing personal effect on him, leading to Lincoln's later conviction that there was no important difference between the races. This talk is available on streaming video and MP3 download through FORA.tv.
Doris Kearns Goodwin on Learning from Past Presidents
In this short lecture provided by TED Talks, Pulitzer Prize-winning biographer and historian Doris Kearns Goodwin explores what we can learn about life from the lives of the Great Presidents. In trying to balance work, love, and play, we see how the ambitious Lincoln was always trying to find respite in Shakespeare, and how Lyndon Johnson found it difficult adjusting to family life after the fast pace of the Presidency. Viewed through the prism of the Presidents, Goodwin demonstrates that even our most celebrated leaders had a hard time sustaining a balanced, happy life. This talk is available on streaming video and MP3 download.
Abraham Lincoln's Invention of Presidential War Powers with Historian James McPherson
For many of us it may be hard to believe, but there was a time when Abraham Lincoln was labeled a dictator. In this lecture released by University Channel on downloadable audio & video, Historian James McPherson reintroduces us to a period during the American Civil War where Lincoln was forced into the position of war time commander. McPherson traces Lincoln's decisions during the suspension of habeas corpus, gives perspective on the mistakes made, and guides us through the process that eventually led to emancipation. This is an incredible portrait of a president under pressure and what it takes to lead a country during precarious times. This lecture is available on streaming video.
And if you want to learn more about the first term of Barack Obama's presidency check out this free FRONTLINE documentary:
In this concise recap, FRONTLINE traces the entire Barrack Obama presidency up to his 2012 second-term win. Starting with an immediate struggle to regain a foothold on the economic plunge that hit the country just after the 2008 elections, this video documentary explores Obama's contentious relationship with the GOP leadership, his first year devoted to health care reform, and the eventual killing of Osama Bin Laden. Through it all, the filmmakers interview key witnesses to the events that have shaped the last 5 years in Washington, and end with a note that sets up all the issues Obama faces as he enters his second four years in the White House.
We'll keep adding more features of presidential talks here to this blog post in the future!

Posted by LearnOutLoud | Permalink
April 12, 2013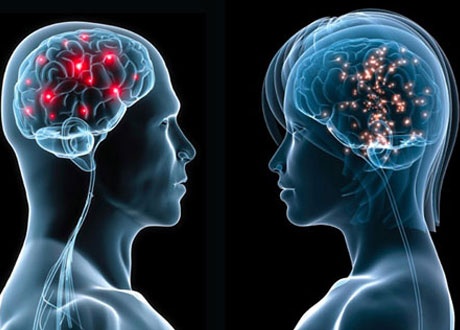 Today we're featuring two free talks on video from Dr. Louann Brizendine covering her books The Female Brain and The Male Brain. In these talks she covers the differences between the the female and male brains:
Louann Brizendine: The Female Brain
Dr. Louann Brizendine authored the book The Female Brain back in 2006. She gave this talk at Book Passage which covered some of her findings from that book. Brizendine focuses primarily on hormones and the role that they play in the brain during various stages of a woman's life. She clarifies some of the differences between male and female brains and answers a number of questions. Definitely a good listen for parents, couples, and individuals of both sexes.
Louann Brizendine: The Male Brain
Dr. Louann Brizendine also authored the book The Male Brain in 2010. In this talk which she delivered at Dominican University of California, Dr. Brizendine shows some of the differences in the male brain covering the important hormone testosterone. She discusses puberty in males and the changes that take place at that time. In the Q&A she addresses the important nature vs. nuture question when it comes to the differences in the sexes.
Posted by LearnOutLoud | Permalink
March 7, 2013
Today we're featuring 5 free video talks delivered by economist Steven Levitt, who co-authored the bestselling books Freakonomics and the sequel SuperFreakonomics, along with journalist Stephen Dubner:
1. Steven Levitt: Freakonomics and Quirky Economic Stories
In this talk delivered at the Hindustan Times Leadership Summit in 2011, Steven Levitt explains what "Freakonomics" is and how he came to study the "freaky" underbelly of economics. Since Levitt was terrible at complex mathematics, he took advice from his father and decided to study economic subjects which no one else wanted to touch. In the latter half of this talk Levitt answers questions and provides some economic observations on the country of India.
2. Steven Levitt Analyzes Crack Economics
In this humorous sketch provided by TED Talks, Steven Levitt analyzes what it takes to make a living selling drugs. Taking America's crack epidemic as a template, Levitt discusses how inner city gangs developed a corporate structure that consolidated power, left little room for promotion, and was incredibly dangerous to boot. In the end Levitt argues that selling drugs on the street is about as lucrative as working at McDonald's, but this fact hasn't diluted its mystique.
3. Beyond Freakonomics: New Musings on the Economics of Everyday Life
In this lecture from Princeton's University Channel, economist and author of Freakonomics Steven D. Levitt lectures on his unique methods of economic research. Through entertaining stories Levitt discusses the economics of prostitution, whether or not people are generally altruistic, and many other interesting topics. This lecture was recorded at Princeton University and is available on streaming video through YouTube.
4. Steve Levitt & Stephen Dubner on SuperFreakonomics
In this talk economist Steve Levitt & journalist Stephen Dubner discuss their follow up book to Freakonomics called SuperFreakonomics. Levitt & Dubner describe how they met and ultimately came to write Freakonomics. They discuss their unique approach of applied microeconomics to make "freaky" observations about "the hidden side of everything". They address the financial crisis, but conclude that the macroeconomics of it are a little beyond their comprehension. And they tell many tales from their SuperFreakonomics book.
5. Are Children's Carseats Necessary?
In this TED talk Steve Levitt tells the story of children's carseats and how they became mandatory and created a $300 million industry. Levitt then looks at the data for children over 2 years of age and concludes that children's carseats are no safer than adult seat belts when it comes to protecting children. Levitt even conducted crash tests of child dummies to further prove his point and he shows these tests in the video. He suggests a new solution for children's safety belts when they are over 2 years of age. It's an interesting talk that uses data to challenge the status quo of safety.
And if you want even more Freakonomics, check out the popular NPR podcast:
Freakonomics co-author Stephen J. Dubner has been hosting the audio podcast since 2010 and there are now over 100 podcasts on the feed that you can listen to. Most of the podcasts are 30 minutes long as Dubner goes into the economics and statistics of a topic, and comes up with often unexpected results. On certain podcast episodes co-author Steve Levitt joins him. Dubner also hosts short 5-minute podcasts where he converses with Kai Ryssdal, host and senior editor of Marketplace. In most of the podcasts the economic topics are often related to current events to give you a unique point of view that goes beneath the headlines. Listen to the "freaky" ideas on this wildly popular and highly rated podcast!
We also sell the Freakonomics audio book now. If you've never read it you're in for a treat:
Freakonomics on MP3 Audio Download
Here's a blog post we made on the book way back in 2005:
Freakonomics Reviewed in a 2005 Blog Post

Posted by LearnOutLoud | Permalink