January 2016
| Su | Mo | Tu | We | Th | Fr | Sa |
| --- | --- | --- | --- | --- | --- | --- |
| | | | | | 1 | 2 |
| 3 | 4 | 5 | 6 | 7 | 8 | 9 |
| 10 | 11 | 12 | 13 | 14 | 15 | 16 |
| 17 | 18 | 19 | 20 | 21 | 22 | 23 |
| 24 | 25 | 26 | 27 | 28 | 29 | 30 |
| 31 | | | | | | |

November 30, 2015
Learn about ISIS from the authors of four of the best reviewed and most popular books on the group. These four talks are like a mini-course into the messy political and ideological circumstances that gave rise to such a horrific group. The authors also provide some informed suggestions as to what can be done to counter this terrifying organization.
1. Joby Warrick on Black Flags: The Rise of ISIS
In this talk from early October 2015 at Politics and Prose bookstore, Pulitzer Prize-winning Washington Post journalist Joby Warrick talks about his recently released book Black Flags. He tells the story of the rise of Abu Musab al-Zarqawi who founded the group which would become al-Qaeda in Iraq after the U.S. invasion in 2003, and although al-Zarqawi was killed in 2006, the group he founded would ultimately become the Islamic State of Iraq (ISI) and then in 2013 after having expanded into Syria, call itself the Islamic State of Iraq and Syria (ISIS). Warrick talks about some of the more frightening figures he met in his research for the book, and he explains the ideology and goals of ISIS. The Q&A provides many more interesting facts as Warrick provides insightful answers to good questions from an informed audience.
2. Michael Weiss on ISIS: Inside the Army of Terror
If you'd like to delve deeper into the complexity of ISIS and the situation in Syria and Iraq, then watch this 90-minute talk delivered in February of 2015 from the International Peace Institute featuring Michael Weiss, co-author with Hassan Hassan of ISIS: Inside the Army of Terror. In this dense talk Weiss outlines the sectarian conflicts which are being waged between Sunni and Shiite Muslims in the region and how these conflicts are playing into the fight against ISIS. He covers how much of the leadership of ISIS comes from former Ba'athist military and intelligence officers who had served during Saddam Hussein's rule. He discusses how ISIS is able to continually recruit more members when they have such a ruthless and radical ideology. At the end of the talk he answers many good questions from the audience. While Weiss believes the future of Syria and Iraq is grim, he provides some strategies that the U.S. can take to counter this totalitarian, mafia-like, terrorist organization known as ISIS.
3. William McCants on The ISIS Apocalypse
In this talk from the Brookings Institution in September of 2015, William McCants, author of the book The ISIS Apocalypse: The History, Strategy, and Doomsday Vision of the Islamic State, talks about how ISIS has grown to the extent that it has in recent years. He focuses on the doomsday ideology they espouse and how this differs from other terrorist organizations such as al-Qaeda. He points out the significance social media has played in recruiting new members of ISIS from countries throughout the World, and how large a role the Syrian civil war has played in their expansion. McCants has an optimistic view that ISIS will be defeated by their many enemies in the region, and suggests that their primary motives are establishing and expanding the Islamic State and not necessarily conducting terrorist attacks in foreign countries.
4. J.M. Berger on ISIS: The State of Terror
In this talk from May of 2015, J.M. Berger talks about aspects of the book he co-authored with Jessica Stern called ISIS: The State of Terror. Berger talks about the rise of using social media within ISIS which has been so critical to their recruiting and to their notoriety. He attempts to explain their ideology which is both apocalyptic and millenarian. He suggests that to deal with this group of an estimated 30,000-50,000 members, we need to provide counter propaganda and alternatives to Sunnis who might potential join their ranks. In the Q&A time, Berger is questioned as to how a group that is so violent and sociopathic can recruit so many people. Berger explains that the Internet has been instrumental in uniting large amounts of people around all sorts of crazy beliefs, whether it be conspiracy theories or the radical ideology of ISIS.
For more on ISIS check out this 2014 documentary from FRONTLINE:
Watch this PBS Frontline documentary on the rise of ISIS in Iraq and Syria. Starting with the withdrawal of American ground troops, this documentary examines the political climate of Iraq and the conflicts between Shiites and Sunni Iraqis since that time. After increased dissatisfaction with Iraq Prime Minister Nouri al-Maliki and his support of Shiites, the Sunni insurgency began to grow. Aided by the rise of ISIS in the Syrian Civil War, the group began driving out Iraqi government forces in key western cities in Iraq. The documentary concludes with ISIS controlling large portions of both Iraq and Syria, and revealing their notorious human rights abuses and war crimes. With interviews from U.S. intelligence officials and members of the Obama administration, the documentary examines the increased recent involvement of the U.S. in the region and the possibility of putting ground troops back in Iraq. This 50-minute documentary is available to stream for free from the PBS Frontline website.
And for a decent debate on ISIS check this out:
Containment Is Not Enough: ISIS Must Be Defeated
Watch or listen to this debate from back in August of this year with the motion "Containment Is Not Enough: ISIS Must Be Defeated". In the debate, foreign policy experts argue over what the Obama administration's next steps should be in dealing with ISIS. The side for ISIS being defeated proposes that simply containing ISIS in the region poses a threat to the surrounding region and the enemies of ISIS around the World, and that this threat will only grow over time. These foreign policy experts do not advocate putting "boots on the ground" of U.S. troops, but they feel a much stronger resolution needs to be put in place to roll back and defeat ISIS.
The side for containing ISIS and staying the course with the current U.S. policy, feels that containment is the best option at this time while we wait for the conflict to play out, and that ultimately the turmoil in Syria and Iraq are not our battle to win. They also cite the lack of political will for a full scale war against ISIS in the wake of two wars in Afghanistan and Iraq that have cost the U.S. an estimated $3 trillion and have cost the lives of over 6,000 American troops and an estimated 200,000 Iraqis and Afghans.
It's a good debate that helps to make sense out of a very complicated and messy situation in the Middle East and the results of the debate are quite interesting. Towards the end of the debate questions are received from the audience including questions from David Petraeus and Ayaan Hirsi Ali. The debate can be watched on YouTube or downloaded on MP3 from the Intelligence Squared U.S. website.
Posted by LearnOutLoud | Permalink
October 28, 2015
The Public Broadcasting Service (PBS) offers many free educational documentaries, but you might not have the time to tune in and watch them. What you may not know is that they have 100s of their documentaries available for free online. Some of the popular series they offer which feature many free documentaries include:
Frontline - Documentaries that covers current political and social issues
American Experience - Documentaries that cover interesting events and people in American history
NOVA - Documentaries covering a wide variety of topics in popular science
Nature - Documentaries covering wildlife
Most of these documentaries can be streamed through the PBS.org website, while some of them PBS is offering on YouTube now as well. On LearnOutLoud.com we've collected some of the best free PBS documentaries that you can stream online and we've embedded many of them on our site along with links to them on PBS.org or YouTube. Before we start featuring these we will have you note:
Note: As far as we know users outside of the United States cannot play PBS documentaries on the PBS.org website. Sorry!
Start browsing these great PBS documentaries below:
Browse Over 150 Free PBS Documentaries (a variety of PBS documentaries from various PBS affiliates along with some PBS podcasts mixed in there)
Browse Over 150 Free Frontline Documentaries
Browse Over 100 Free NOVA Documentaries
Browse 50 Free Nature Documentaries
Browse 30 Free American Experience Documentaries
All in all about 500 free PBS documentaries to choose from! We'll help you out with choosing some by highlighting ones that look the most interesting. Here's a list of PBS documentaries we thought you might enjoy.
You might want to watch a few of the documentaries from the American Masters series which features biographies of great artists, actors and writers from the United States:
Jimi Hendrix: Hear My Train A Comin'
Johnny Carson: King of Late Night
And here is a variety of other PBS documentaries that might peak your interest:
10 Buildings that Changed America
The Ascent of Money - Niall Ferguson sets out to explain the financial history of the world in this ambitious 4-hour documentary.
Faces of America - Henry Louis Gates, Jr. hosts these biographical episodes profiling these 12 renowned Americans - professor and poet Elizabeth Alexander, chef Mario Batali, comedian Stephen Colbert, novelist Louise Erdrich, journalist Malcolm Gladwell, actress Eva Longoria, musician Yo-Yo Ma, director Mike Nichols, Her Majesty Queen Noor, television host/heart surgeon Dr. Mehmet Oz, actress Meryl Streep, and figure skater Kristi Yamaguchi.
The Forgetting: A Portrait of Alzheimer's
Is School Enough?: Learning Beyond the Classroom
Martin Luther: Driven to Defiance and Martin Luther: Reluctant Revolutionary
Your Life, Your Money - Program to help you manage your money.
And here are some key programs from PBS Frontline. If you've never seen a Frontline documentary you simply must watch one. Frontline has won a total of 57 Emmys, and 15 Peabodys! They're the best:
The Card Game - Investigating the massive consumer loan industry.
A Class Divided - One of the most requested programs in FRONTLINE's history.
College Inc. - Investigating the $400 billion higher education industry.
Digital Nation - Exploring life in our digital age.
Dropout Nation - Looking at the hundreds of thousands of teenagers in the United States who quit high school.
From Jesus to Christ: The First Christians
Generation Like - Investigating the intersection of kids, corporations and the Internet.
God in America - Special 6-hour presentation brought to you by AMERICAN EXPERIENCE and FRONTLINE.
The Interrupters - Fantastic 2-hour documentary from acclaimed director Steve James (Hoop Dreams).
League of Denial: The NFL's Concussion Crisis
The Long Walk of Nelson Mandela
Money, Power and Wall Street - A 4-hour look at what the heck happened with the financial meltdown.
The Mormons - The history and contemporary practice of Mormonism.
The New Asylums - Why are nearly half a million mentally ill people serving time in America's prisons and jails?
The Persuaders - A look at the advertising and public relations industries.
The Pot Republic - Investigates marijuana in California and the USA.
United States of Secrets - A look at the U.S. government's massive and controversial secret surveillance program.
And we won't stop there. Let's take a look at a few of the programs from American Experience. One of their major series covers the Presidents of the United States so we'll point out a few of those:
Clinton: The American Experience
And a few more from American Experience:
The Abolitionists - Docudrama covering William Lloyd Garrison, Frederick Douglass, Harriet Beecher Stowe, John Brown and Angelina Grimke.
Cold War Roadshow - Nikita Khrushchev's tour of the U.S. in the fall of 1959.
Henry Ford - A biography of the man who led the American auto industry.
Mount Rushmore - Everything you wanted to know about America's most famous granite cliff.
Silicon Valley - The story of the invention of the microchip.
War of the Worlds - Documentary on Orson Welles' infamous radio broadcast.
And here are some interesting science-related documentaries from NOVA:
Ape Genius - What separates humans from our closest living relatives.
Life's Greatest Miracle - Trace human development from embryo to newborn through stunning microimagery.
The Pluto Files - Neil deGrasse Tyson looks at Pluto.
Solar Energy: Saved by the Sun
Wright Brothers' Flying Machine
And a few from the PBS series Nature:
American Eagle - Learn about our national bird!
Posted by LearnOutLoud | Permalink
August 13, 2015


Our friends at The Great Courses have chosen to offer to LearnOutLoud users a deal that is almost too good to be true! They are soon launching their new video subscription service called The Great Courses Plus featuring over 5000 lectures (and currently about 200 courses) and they want LearnOutLoud users to test it out! They've allowed the first 250 LearnOutLoud users that sign up to beta test this amazing new service. All you need to do to sign up is click the link below and enter in the invitation code LEARNOUTLOUD and your email and then create an account and you're in. Please Note: Signing up for an account does require you to enter in a credit card but we assure you that you will never be charged anything and you will have no obligation to join after the beta period.
Sorry but The Great Courses Plus Beta period is now over! You can now subscribe to The Great Courses Plus but it will cost you:
Sign Up for The Great Courses Plus
Here is a write-up on the program that The Great Courses gave to us that explains it in more detail:
As part of our ongoing desire to offer our users unique content and opportunities, we have been given access to a free beta to a great new educational service launching publically later this year.
Later this fall, The Great Courses, the leader in lifelong learning, will be launching The Great Courses Plus - a new video subscription learning service featuring nearly 5,000 lectures from their library of courses. Before launching the commercial subscription, The Great Courses will open the service FREE to select audiences as a "Beta" test of the new product's performance, and we have been given a special invitation code exclusive to LearnOutLoud users. The free subscription is only during their beta period, and only being offered to a small exclusive audience. The beta is expected to last until late September. When the beta test is finished, your subscription will be cancelled and you will be under no obligation to join.
The Great Courses Plus will be the purest form of 'lifelong learning' that The Great Courses has offered in its 25 year history, and includes these great features:
-Over 4,600 lectures from the best courses in The Great Courses library of content, including the Smithsonian courses
-Courses and lectures cover subjects in History, Science, Professional Development, Cooking & Wine, Photography and much more
-The service will be available on web browsers, mobile web browsers, and apps through Apple, Google Play, Kindle Fire, and Roku
To take advantage and get your free subscription, simply visit www.TheGreatCoursesPlus.com, and enter your email address and the code 'LEARNOUTLOUD' in the orange box on the home page, click 'Submit', and then finish the sign-up process. The sign-up process does require a credit card to ensure you are a real person, but you will not be charged now or in the future.
We hope you can take advantage of and enjoy this unique opportunity. It won't be free for very long, so be sure to act soon!
Sorry but The Great Courses Plus Beta period is now over! You can now subscribe to The Great Courses Plus but it will cost you:
Sign Up for The Great Courses Plus

Posted by LearnOutLoud | Permalink
June 12, 2015


SnagFilms.com is a great resource for free streaming movies boasting over 10,000 free movies you can watch with limited commercial interruption. One genre they excel at is documentary and we went through all of their documentary categories in depth to pick out over 200 of the best documentaries that they have available. We've added these docs to our LearnOutLoud.com Free Documentaries Collection which features over 2000 quality free documentaries. You can browse over 200 of the best documentaries from Snag Films right here:
Over 200 of the Best Free Documentaries from Snag Films
Note: As far as we know users outside of the United States cannot play Snag Films movies right now. Sorry!
We've gone through this Snag Films list and selected some of the documentaries we thought our audience might be particularly interested in. Check out these worthwhile docs:
The 5 Keys to Mastery - Examine how to succeed with successful people like Carlos Santana, B.B. King, Stephen Tobolowsky, Linus Torvalds, Julius Axelrod, Wendy Rieger, and more.
6 (and a half) Secrets of Love - Documentary featuring love gurus John Gray and Pat Allen.
Afterlife - Peer into the afterlife as it is explored through modern scientific research.
The Atomic Cafe - Famous documentary utilizes historic footage to humorously show the horrors of the atomic age and the Cold War.
Ayn Rand: In Her Own Words - This film provides Ayn Rand's own recollections and reflections.
Bring Your A Game - A collection of prominent African American voices examine the plight of black men and boys.
Capturing the Friedmans - Award winning film casts an intimate look at this peculiar American family.
The Corporation - A critical examination of the institution that has come to dominate the planet.
Crazy Wisdom: The Jack Kerouac School of Disembodied Poetics - A look at this history of the Jack Kerouac School of Disembodied Poetics at Naropa University started in 1974 by by Allen Ginsberg, Anne Waldman, Gregory Corso, Chцgyam Trungpa Rinpoche, and many other well known poets, artists, and intellectuals.
Decoding Deepak - Spiritual guru Deepak Chopra has a critical eye turned on him by his son, filmmaker and journalist Gotham Chopra.
Drugs Inc. - National Geographic series covering a variety of drugs including crack, ecstasy, hallucinogens, and more.
Father Thomas Keating: The Contemplative Life - Learn about the life of Father Thomas Keating and his practice of "centering prayer".
Feng Shui: Creating Environments for Success and Well-Being - Discover the ancient Chinese art of Feng Shui and bring harmony into your environment.
Heaven on Earth: Buddhism

Heaven on Earth: Christianity

Heaven on Earth: Hinduism

Heaven on Earth: Islam

Heaven on Earth: Judaism

Heaven on Earth: Paganism
- Series of brief documentaries explores 5 major World religions and paganism.
In Another Life: Reincarnation In America - A look at reincarnation from top experts in the fields of reincarnation research, past-life therapy, and Eastern spirituality.
The Incredible Human Body - National Geographic unveils many amazing examples of the power of our human bodies.
Killer At Large: Why Obesity is America's Greatest Threat - An overview of the politics and social effects of America's obesity epidemic.
Leonard Bernstein Omnibus - Learn about music from one of the greatest conductors of all time about music in this series of talks and performances by Leonard Bernstein.
The Nature of Existence - Ambitious documentary on the meaning of life.
Nelson Mandela: Free at Last - Chronicle of Nelson Mandela's freedom struggle.
Ram Dass: Answering Life's Questions - Spiritual teacher Ram Dass takes a shot at life's most pressing questions.
Remembering - Documentary all about human memory.
Ronald Reagan: Rendezvous with Destiny - Doc on the popular president hosted by Newt and Callista Gingrich.
Secret Fear - Documentary explores the full spectrum of anxiety-related disorders, from panic attacks and phobias to obsessive-compulsive disorder.
Truth in Numbers? Everything, According to Wikipedia - A look at the enormously popular encyclopedia website.
Uncorked: Wine Made Simple - Learn the basics of wine in this informative documentary.
The Weather Underground - Fascinating documentary on the radical left-wing organization that formed in 1969.
Waiting to Inhale - Doc looks at the heated debate surrounding marijuana and its use as medicine in the United States.
Super Size Me - Popular documentary by Morgan Spurlock featuring him eating only McDonald's food for 30 days.
Yoga, Inc. - Documentary on the business of yoga and what may be lost in the process.
Posted by LearnOutLoud | Permalink
May 17, 2015


Hulu.com is known for their TV shows, but they also feature a lot of great movies including many documentaries. We went through their full documentary catalog and picked out the highest quality documentaries we could find to add to our LearnOutLoud.com Free Documentaries Collection. The result is over 130 quality documentaries that you can watch for free with limited commercial interruption.
Note: As far as we know users outside of the United States cannot play Hulu movies right now. Sorry!
You can browse all the Hulu.com documentaries right here:
Browse Over 130 of the Best Free Documentaries on Hulu.com
Here are some of the best documentaries on Hulu.com:
3 Magic Words - A spiritual documentary focused on life's big question, "Who am I?".
American Dream - Academy Award-winning documentary film from 1990 covering an unsuccessful strike in the heartland of America against the Hormel Foods corporation.
Ayn Rand and the Prophecy of Atlas Shrugged - A look at Ayn Rand's famous book and it's vision of America.
Capitalism: A Love Story - Michael Moore's take on American capitalism in the wake of the 2008 financial crisis.
Charles Bukowski: Born Into This - Good portrait of the novelist and poet "laureate of American lowlife".
Examined Life - Documentary featuring philosophers such as Cornel West, Avital Ronell, Peter Singer, Kwame Anthony Appiah, Martha Nussbaum, Michael Hardt, Slavoj Žižek, and Judith Butler.
Happiness Is - Documentary on the pursuit of happiness featuring His Holiness The Dalai Lama, Willie Nelson and John Mellencamp as well as happiness authors Daniel Gilbert, Gretchen Rubin and Darrin McMahon.
Hell House - Interesting look behind-the-scenes of a Christian-themed haunted attraction, in Cedar Hill, Texas.
Hoop Dreams - One of the greatest documentaries ever made from acclaimed documentary filmmaker Steve James.
John Wooden: Values, Victory, and Peace of Mind - UCLA basketball coach John Wooden spreads his recipe for success in this documentary.
King: Man Of Peace In A Time Of War - A salute to Dr. Martin Luther King featuring Colin Powell, the Rev. Jesse Jackson, Quincy Jones, and many more celebrated figures.
Koyaanisqatsi: Life Out of Balance - Unique documentary film that features no words and focuses on nature and its clash modern day living.
Looking for Fidel - Academy Award winning director Oliver Stone sits down with Cuban leader Fidel Castro.
OC87: The Obsessive Compulsive, Major Depression, Bipolar, Asperger's Movie - Self portrait of Bud Clayman who struggles daily living with mental illness.
The Secret - The worldwide phenomenon is here on Hulu!
Style Wars - Classic 1983 documentary on graffiti and hip hop culture in New York City.
Trinity and Beyond: The Atomic Bomb Movie - Amazing and terrifying archival footage covering the history of nuclear weapons between 1945 and 1963.
Waco: The Rules of Engagement - Academy Award nominated documentary on the role the government played in the 1993 "Waco Siege" on the Branch Davidian church.
What the Bleep Do We Know!? - Documentary blends fiction and nonfiction along with popular science and spirituality to examine the connection between quantum physics and consciousness.
Enjoy these and many more documentaries from Hulu.com!

Posted by LearnOutLoud | Permalink
February 20, 2015
In this excellent HBO documentary series being offered for free through YouTube, HBO filmmakers focus on the American obesity epidemic. Throughout the documentary health and nutrition experts are interviewed along with everyday people that are overweight or obese. The filmmakers travel the whole country to collect stories about all sorts of topics related to food and obesity. The documentary is in four parts but the episodes are basically all separate documentaries unto themselves so you can choose whichever ones you're most interested in.
This 4-episode documentary starts out in "Part 1: Consequences" cataloging the massive health consequences of obesity from heart disease to type 2 diabetes. They look at why since the 1980s the amount of overweight and obese individuals in the US has risen to over two-thirds of the population.
In "Part 2: Choices", the documentary takes a turn in the self-help direction focusing on what individuals can do to combat obesity including reducing caloric intake, eating healthier, and exercising more. Many obese individuals who have significantly lost weight are interviewed and they present the many creative ways in which they have gone about losing weight and keeping it off.
In "Part 3: Children in Crisis", the documentary turns its eye on the astonishing rise of childhood obesity and the many health dangers posed by this epidemic, including the sobering fact that this younger generation may have shorter life spans than their parents. The episode covers the pernicious and predatory marketing of junk food to children, the sad state of school lunches, and the decline of required physical education in schools. It also looks at how certain parents are getting involved in these matters and taking active roles confronting obesity when it comes to their children.
In "Part 4: Challenges", the documentary covers the history of the food industry in the United States and the current climate of food production we live in. It looks at the fast food industry and the cheap processed foods that are keeping prices low, but escalating health care costs in the long term. The role of government is addressed as they continue to provide farm subsidies for corn, soy, and the cheap foods that are generally contributing to making the population obese. In the end the nation faces a series of difficult challenges when it comes to addressing obesity, but this documentary does offer some signs of hope.
Watch over 2000 more free documentaries in our free documentary section:
Browse Over 2000 Free Documentaries in Our LearnOutLoud.com Free Documentaries Collection
Posted by LearnOutLoud | Permalink
February 5, 2015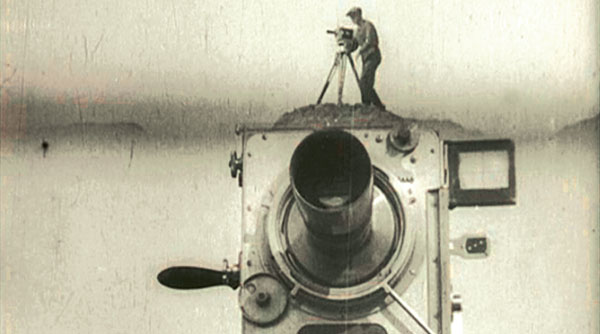 If you've not checked it out yet, we encourage you to dive into our new LearnOutLoud.com Free Documentaries Collection featuring over 2000 of the best free documentaries that you can watch for free online. You can start browsing by clicking below:
Browse Over 2000 Free Documentaries in Our New LearnOutLoud.com Free Documentaries Collection
In this collection we feature many, many documentaries from YouTube. But we didn't just put up any documentary we found there, as there's a lot of junk. Instead we spent weeks sifting through YouTube docs to come up with the "1000 Best Documentaries on YouTube". We've compiled most of them together here:
Browse Over 1000 Free Documentaries from YouTube
In this blog we'll try to cover some of the best documentaries that we've added that are available on YouTube. Where should we start? Well there are many providers that offer numerous documentaries for free on YouTube, so let's start with some of those.
Great Museums Television - Offers a dozen documentaries on great museums in the United States.
National Geographic - Offers about 20 documentaries on a variety of topics.
New Atlantis - We've added 8 of their documentaries covering subjects around the World.
VICE Documentaries - We've added 7 of their most popular documentaries covering subjects around the World.
Other providers who feature many documentaries on their channels in playlists include:
The New York Times Documentaries
Naked Science Documentary Series
The Hollywood Biographies Collection
Truly Califorinia Documentaries
Learning Matters Documentaries
Now we'll get into some of the individual documentaries. We'll start with some of best longer documentary series we found:
Civilisation: Complete Series - 1969 documentary by Sir Kenneth Clark presenting an epic examination of Western European culture.
People's Century - This twenty-six part television series, broadcast on PBS in 1995, offers new insight into the turbulent events of the 20th century through the revealing personal testimony of the people who were there.
Simon Schama's Power of Art - 7-part BBC series covering famous artists from Caravaggio to Picasso.
Free To Choose - 9-hour 1980 PBS television series featuring Nobel Prize-winning economist Milton Friedman attempting to make people understand the close relationship between the ideas of human freedom and economic freedom.
Heritage: Civilization and the Jews - Monumental nine-part series spanning three millennia of Jewish history and culture from PBS in 1984.
Howard Goodall's Story of Music - 6-part BBC documentary chronicling the history of music.
Cold War - 18-hour documentary examining The Cold War, narrated by Sir Kenneth Branagh and aired on CNN in 1998.
The Weight of the Nation - 4-part HBO documentary series examining the obesity epidemic in America.
And we could go on and on listing these epic documentaries, but now we'll give you a list of some of the best feature length documentaries, generally lasting 2 hours or less. In order of year released, here is a list of interesting individual documentaries you can watch on YouTube that we've added to LearnOutLoud.com:
Nanook of the North (1922) - Considered to be the first feature-length documentary. Directed by Robert J. Flaherty.
Man with a Movie Camera (1929) - Voted in 2014 by Sight and Sound magazine as the best documentary film of all time. Directed by Dziga Vertov.
War Comes to America (1945) - Part seven of the orientation series "Why We Fight" called "War Comes to America" which tells the tale of a reluctant America drawn into battlegrounds of World War II.
Primary (1960) - Groundbreaking 1960 Direct Cinema documentary film following John F. Kennedy and Hubert Humphrey in the 1960 Wisconsin Primary election. Produced by Robert Drew, shot by Richard Leacock and Albert Maysles, and edited by D.A. Pennebaker, the film was a breakthrough in documentary film style.
Ladies and Gentlemen... Mr. Leonard Cohen (1965)
Mahatma: Life of Gandhi, 1869-1948 (Abridged) (1968)
The Eagle Has Landed (1969)
Malcolm X: His Own Story as It Really Happened (1972)
Future Shock (1972) - Fun doc on the effects of "too much change in too short a period of time", hosted and narrated by Orson Welles. We feature a number of documentaries narrated by the great Orson Welles: Documentaries & Audiobooks Narrated by Orson Welles on LearnOutLoud.com.
The Great Ecstasy of the Woodcarver Steiner (1974) - Great documentary on ski-jumper Walter Steiner, from the great documentary filmmaker Werner Herzog. Check out more Werner Herzog documentaries we feature here: Werner Herzog Documentaries on LearnOutLoud.com
Scared Straight (1978) - Academy Award Winning documentary on inmates scaring juvenile delinquents out of a life of crime.
The Day After Trinity (1980) - Humbling documentary on J. Robert Oppenheimer and the Atomic Bomb.
Heavy Metal Parking Lot (1986) - A real fun time in the parking lot before a Judas Priest concert.
The Blind Watchmaker (1987) - One of a number documentaries we feature by evolutionary biologist Richard Dawkins.
The World Within: C.G. Jung in His Own Words (1990)
Krishnamurti: With a Silent Mind (1990)
A Brief History of Time (1992) - Documentary on cosmologist Stephen Hawking, directed by awarding-winning documentary filmmaker Errol Morris.
Manufacturing Consent: Noam Chomsky and the Media (1992)
Philip K. Dick: A Day in the Afterlife (1994)
The Quest: Discovering Your Human Potential (1996)
Martin Luther King, Jr.: The Man and the Dream (1998)
Friedrich Nietzsche: Beyond Good and Evil (1999) - Three-part "Human, All Too Human" BBC documentary television series on three great philosophers also includes:
Martin Heidegger: Thinking the Unthinkable
Jean Paul Sartre: The Road to Freedom
Anthony Robbins: The Secret of His Success (1999)
Philosophy: Guide to Happiness (2000) - Hosted by philosopher Alain de Botton.
Inside North Korea (2001)
A History of God (2001) - Hosted by Karen Armstrong.
Martin Luther: Driven to Defiance (2003) - Two-part PBS Empires documentary.
Martin Luther: Reluctant Revolutionary
Control Room (2004)
Jonestown: The Life and Death of People's Temple (2006)
Zeitgeist: The Movie (2007)
HOME (2009)
Living in the End Times According to Slavoj Zizek (2010)
How Weed Won the West (2010)
The Mystery of Memory (2011)
Life in a Day (2011)
Oliver Stone's Untold History of the United States: The Bomb (2012)
The Clash: Audio Ammunition Documentary Series (2013)
And there are just way more documentaries from YouTube that we've added. But we'll stop there. You can continue browsing here:
Browse Over 1000 Free Documentaries from YouTube
Enjoy 1000 of the best documentaries available on YouTube!

Posted by LearnOutLoud | Permalink
January 30, 2015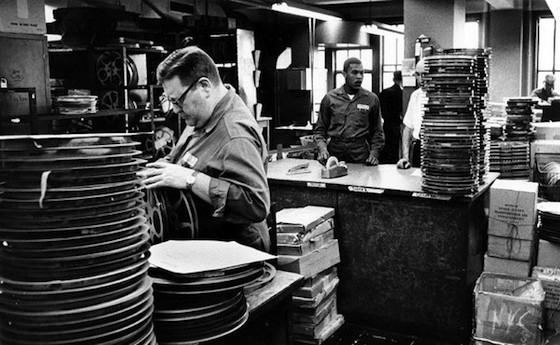 It is with great excitement that we present to you the LearnOutLoud.com Free Documentaries Collection! After months of seeking out great educational documentaries to feature, we finally present to you over 2000 of the best free documentaries that you can watch for free online (along with some documentaries on audio). You can dive right in by clicking below:
Browse Over 2000 Free Documentaries in Our New LearnOutLoud.com Free Documentaries Collection
Please Note: Some of the documentaries in our free documentary section may not be viewable to those outside of the United States. Sorry for the inconvenience.
Maybe we'll start with how many of documentaries we've added in each LearnOutLoud category:
Over 200 Free Art & Entertainment Documentaries
Over 475 Free Biography Documentaries
Over 50 Free Documentaries on Business
Over 120 Free Education & Professional Documentaries
Over 425 Free History Documentaries
Over 50 Free Documentaries on Literature
Over 15 Free Philosophy Documentaries
Over 300 Political Documentaries
Over 130 Free Documentaries on Religion & Spirituality
Over 275 Free Science Documentaries
Over 100 Free Documentaries on Self Development
Over 240 Free Social Sciences Documentaries (Including Over 50 Free Psychology Documentaries)
Over 70 Free Documentaries on Sports & Hobbies
Over 50 Free Documentaries on Technology
Over 40 Free Travel Documentaries
Now we'll feature some of the great providers of documentaries which we've added, starting with the Public Broadcasting Service. PBS features many great documentary series like Frontline, American Experience, NOVA, and more. Browse some of these PBS documentaries by clicking below:
Browse Over 150 Free PBS Documentaries That We've Added
Browse Over 160 Free Frontline Documentaries
Browse 30 American Experience Documentaries
Browse 50 Documentaries from PBS Nature
Along with PBS we also feature some great documentaries from the National Film Board of Canada. The NFB offers 100s of their films for free online and we've picked out 50 to feature:
Browse 50 of the Best Documentaries from the National Film Board of Canada
Beyond that we went through the free documentary sections of sites like Hulu.com and SnagFilms and picked out the very best educational documentaries they have to offer. These documentaries are available for free with limited commercial interruption:
Browse Over 130 Free Documentaries from Hulu.com
Browse Over 230 Free Documentaries from SnagFilms
Browse Over 50 Free Biographical Documentaries from Biography.com
And we feature many, many documentaries from YouTube. We've compiled most of them together here:
Browse Over 1000 Free Documentaries from YouTube
Along with video documentaries, we even feature some audio documentaries from American Public Media's American RadioWorks:
Browse Over 100 Free Audio Documentaries from American Public Media's American RadioWorks
So that's a start. We'll feature more of the individual documentaries in future blog posts, but for now start browsing and streaming!
Posted by LearnOutLoud | Permalink
July 11, 2014
Hoping to enrich your knowledge of art history, but unsure of where to start? With this selection of free videos, podcasts, and audiobooks, LearnOutLoud.com has collected a great primer designed to boost your art appreciation on all levels. Here you will be introduced to the finest painters and sculptors, and will get guided tours of the world's great architectural achievements. From Roman architecture, to Renaissance painting, to 20th century avant-garde developments and everything in between, these resources bundle together the most important eras, movements, and aesthetic trends in one place. Learn more by clicking any of the links below!
Take a journey through the History of Art with this free video course from the Otis College of Art and Design. This course comes with great visual accompaniments of the works of art being discussed. In this free 2 hour, 27 episode video series called "Art History Time Line". Professor Jeanne Willette takes you from the cave paintings to Romanticism in this video course. Each episode lasts about 5 minutes and covers a specific period in Art History. Learn about famous periods such as the Renaissance, the Baroque, Neo-Classicism, and Romanticism.
You can watch 13 lectures from the Modern Art History course which is being offered through YouTube from the Otis College of Art and Design. In these lectures Dr. Parme Giuntini, Director of Art History at Otis College of Art and Design, covers many schools of modern art including Realism, Impressionism, Post-Impressionism, Art Nouveau, and more. She also provides the political and social context which these art movements arose from. Enjoy this free, 5-hour introduction to Modern Art from the Otis College of Art and Design.
3. Smarthistory: Art History at Khan Academy
With the Smarthistory series of YouTube videos, the Khan Academy presents over 500 brief art history lessons on a variety of subjects. Two unscripted art historians, Dr. Steven Zucker & Dr. Beth Harris, guide you enthusiastically through subjects that include the ancient architecture of the Greeks, paintings by van Dyck, Vermeer, and Bruegel, and modern works, such as Maya Lin's Vietnam Memorial. In addition to getting a valuable art lesson, the speakers also bundle their commentary within a historical context that gives the viewer a well-rounded understanding of a given piece.
Get an introduction to Roman Architecture with this free course available on audio & video from Yale University. Professor Diana E.E. Kleiner takes you on a historic journey through Rome, Pompeii, and other sites in Italy, along with notable structures throughout the Roman Empire. She covers a wide variety of Roman buildings illustrated with over 1,500 images. Although the slide presentation isn't ideal (she points them out projected on a wall), it is still recommended you watch this architecture course on video.
LearnOutLoud.com's Art History Podcast highlights over 20 of the greatest works of Western painting. From "The Birth of Venus" painted by Sandro Botticelli in 1486 to "The Gleaners" painted by Jean-Francois Millet in 1857, you'll learn about great paintings with selections from many art criticism books throughout history. Podcasts are enhanced with the image included along with high quality PDFs of the image on the podcast feed. Learn about the best painting from the masters like Leonardo da Vinci's "Mona Lisa", Michelangelo "The Last Judgment", and Rembrandt's "The Night Watch". Enjoy this free podcast from LearnOutLoud.com. We've also posted our YouTube playlist of these podcasts to the page.
6. Art History in Just a Minute Video Podcast
This entertaining video podcast covers one famous work of art in detail for each podcast. Currently host Christopher Witcombe has analyzed Leonardo DaVinci's Mona Lisa and The Last Supper. The videos are well produced and they provide some fun facts about the paintings you may not have heard before. Hopefully there will be more to come from this art history video podcast.
Dr. Vida Hull's "Art History Survey" course covers the history of painting, architecture, & sculpture from the Renaissance all the way up to the 20th century. This 36-hour course is neatly divided into lectures that focus on specific artistic periods such as the Italian Renaissance, Dutch Baroque, Impressionism, and so much more. Dr. Hull also focuses certain lectures on individual artists from Leonardo da Vinci to Rembrandt, and many more giants of Western art history. The lectures are recorded specifically for video with clear slide show presentations that present the works of art in detail. Dr. Vida Hull presents the material with passion and clarity and it sounds like the best free introductory art history course out there!
Here are four other art history courses being offered by Dr. Vida Hull:
Posted by LearnOutLoud | Permalink
June 24, 2014
Since the 1960s, humanity has seemed destined for Space, but how are current scientists planning to keep us there? With this list of 6 free audio and video resources, LearnOutLoud.com traces the history and future of space travel. Here you will find a history of NASA hosted by Neil Armstrong, learn how we plan to put humans on both the Moon and eventually Mars, and find out how scientists are planning out the next 100 years of space exploration. From the rocket age, to the Space Shuttle program, to the Mars Rover, to our next great adventures in the Solar System, we've got it covered here. Click below to get started:
Theoretical physicist Stephen Hawking marks NASA's 50th birthday by giving his hopes for the future of space travel in this streaming video lecture provided by C-SPAN. Joined by his daughter Lucy, Hawking makes the case for why the human race should reach for the stars, arguing that it will completely change our perspective on our own planet, and may actually determine if our species has a future at all. After plotting out a 200+ year plan that starts with the moon, moves on to Mars, and then contemplates eventual interstellar travel, Hawking speculates on the alien life we may encounter and explores why we haven't made contact just yet. The talk offers a wonderful vision of the future from a man dedicated to exploring the cutting edge of what's possible for mankind.
2. NASA's Vision for Human Space Exploration
In this streaming discussion provided by the Forum Network, Neil deGrasse Tyson, astrophysicist and host of the hit show Cosmos, discusses what has stalled recent space exploration and what strategies we might employ to get us moving towards the stars again. The 2003 Columbia disaster gave cause for many in the government to reassess NASA's mission statement. Then President George W. Bush announced a bold new initiative to launch man to the Moon, and eventually Mars. However, as DeGrasse Tyson points out, the drivers we had in the past, such as the space race in the 1960s, are no longer existent, and the motivation to fund such a huge endeavor has been slight. In the discussion, he lays out various ways private industries can help lower the costs of space travel and convert the space program into a space industry that will move us forward.
3. Space Exploration: The Next 100 Years
In this streaming video panel discussion from MIT, three space experts make their predictions about what the next 100 years will bring when it comes to exploring space. They talk about potential ways to make space travel cheaper and more accessible along with power point presentations of images to help us visualize some of these developments. The talk is quite informal, and the lecturers have fun with it. There's a lot of interesting topics addressed such as the state of the U.S. space program, the possibilities of asteroids hitting the earth, and much more.
4. The Eagle Has Landed (1969)
Over forty years ago the Apollo 11 landed on the moon carry astronauts Neil Armstrong, Edwin "Buzz" Aldrin, and Michael Collins. This 30-minute 1969 documentary from the National Archives depicts the Apollo 11 mission from launching through post-recovery activities. The National Archives features five more documentaries about the space program in the 1960s and their mission to go to put a man on the moon including The John Glenn Story (1963), Assignment, Shoot the Moon (1967), America in Space - The First Decade (1968), Within This Decade (1969), and Debrief: Apollo 8 (1969). You can watch these documentaries on streaming video on YouTube.
For this streaming video lecture released by MIT World, Mars mission specialist Jim Garvin discusses how NASA plans to explore the Red Planet in the coming decade. After disappointing technical failures in the late 90's, the Mars team made headway with its rover missions, and here Garvin details how forthcoming missions will take advantage of burgeoning technology to continue the search for life on our neighbor's surface. Garvin makes a convincing argument for how a more complete understanding of Mars may offer invaluable insight into the way life operates outside the confines of earth.
6. Neil Armstrong Hosts NASA 50th Anniversary Documentary
Neil Armstrong will forever be known as the first person to walk on the Moon. In commemoration of Neil Armstrong and the whole NASA space program, NASA TV has posted to YouTube their documentary on the 50th Anniversary of National Aeronautics and Space Administration. Hosted by Neil Armstrong and featuring dozens of great American astronauts and scientists, this 90-minute documentary gives us a whirlwind tour of NASA since its formation in 1958. The documentary features amazing imagery and classic footage from the history of NASA, and it is available to watch on high definition video. From the Apollo missions of the 1960s, the Skylab space station of the 1970s, the Space Shuttle of the 1980s, the Hubble Telescope of the 1990s, and all the way up to the creation of the massive International Space Station in the 2000s, this documentary is a great introduction to the history of NASA complete with fun popular music of each era. Enjoy this look back at some of the greatest scientific achievements in the past 50 years.
Posted by LearnOutLoud | Permalink