April 2007
March 2022
| Su | Mo | Tu | We | Th | Fr | Sa |
| --- | --- | --- | --- | --- | --- | --- |
| | | 1 | 2 | 3 | 4 | 5 |
| 6 | 7 | 8 | 9 | 10 | 11 | 12 |
| 13 | 14 | 15 | 16 | 17 | 18 | 19 |
| 20 | 21 | 22 | 23 | 24 | 25 | 26 |
| 27 | 28 | 29 | 30 | 31 | | |
April 17, 2007
:)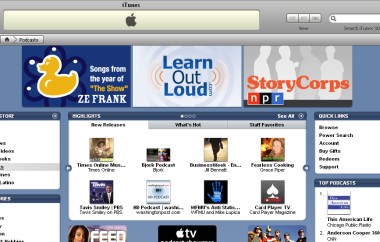 iTunes has just added the LearnOutLoud podcast "room" where you can check out all of our podcasts.
Click here to check out our podcast room on iTunes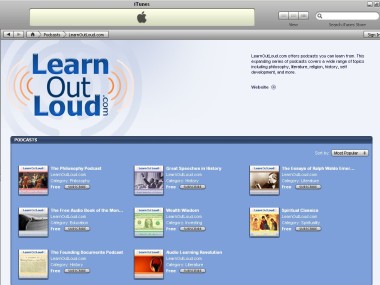 Posted by | Permalink
April 13, 2007
This Wednesday, April 11th American author Kurt Vonnegut, Jr. passed away at the age of 84. Watch one of his last interviews which was conducted by John Hockenberry of the The Infinite Mind series, and recorded live in the virtual on-line community Second Life. It's an entertaining interview with questions from the Second Life audience and Vonnegut's thoughts on America towards the end of his life. He also discusses his final work which is a collection of essays entitled A Man Without a Country.
The Infinite Mind is produced by Lichtenstein Creative Media which focuses on mental health, human rights and other social issues. LearnOutLoud features over 40 audio downloads from The Infinite Mind.
For audio books from Vonnegut check out:
Slaughterhouse-Five

Breakfast of Champions

Essential Vonnegut Interviews

A Man Without a Country

Posted by LearnOutLoud | Permalink
April 9, 2007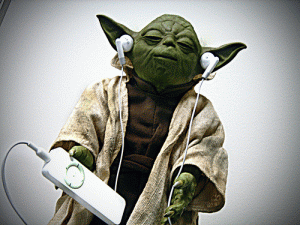 OK, not everyone. But I saw this story out of Michigan and wonder if iPods aren't going to become as integral to students' lives as laptops.
Michigan's "no iPod left behind" budget proposal
The audio revolution continues.

Posted by | Permalink
April 2, 2007
Another nail in the coffin. Major kudos to the guys at EMI and Apple for making this happen.
EMI Music launches DRM-free superior sound quality downloads across its entire digital repertoire
Posted by | Permalink