April 2020
January 2022
| Su | Mo | Tu | We | Th | Fr | Sa |
| --- | --- | --- | --- | --- | --- | --- |
| | | | | | | 1 |
| 2 | 3 | 4 | 5 | 6 | 7 | 8 |
| 9 | 10 | 11 | 12 | 13 | 14 | 15 |
| 16 | 17 | 18 | 19 | 20 | 21 | 22 |
| 23 | 24 | 25 | 26 | 27 | 28 | 29 |
| 30 | 31 | | | | | |
April 9, 2020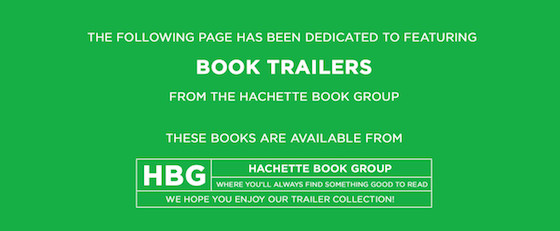 It took us a while, but we've now added over 10,000 videos to our site of book talks, author interviews, and book trailers to our LearnOutLoud.com Audio Book Downloads Section. We searched YouTube for over 40,000 audio books that we feature, and we found 10,000 videos to help you discover the next audio book you want to listen to. We've embedded these 10,000 videos onto our audio book pages. For instance, if you want to learn more about the book 10% Happier by Dan Harris, then on the 10% Happier Audio Book Page we've added a "Video About This Audio Book" with a talk Dan Harris gave at Google about his book. Browse our audio books section and you'll find that about a quarter of the audio books we feature now have a "Video About This Audio Book" that you can learn from:
Browse Over 40,000 Audio Book Downloads on LearnOutLoud.com Now With Over 10,000 Videos
One of the best ways to learn new ideas and discover great new books is to listen to talks with the author. In the past 10 years, with the explosion of YouTube, many books feature videos with their authors discussing and summarizing the ideas in their books. These are talks at bookstores, institutions, TED talks, media interviews, or brief introductions on the author's YouTube channel. And just like movies, many authors and publishers have also created book trailers for their latest releases. After 100s of hours of searching for the best videos about each book, we've embedded over 10,000 of these videos to our site.
For the past few years now we've been linking to Audible on Amazon.com for all of our audio book downloads. But we still strive to be a resource for finding the best educational audio books available. And even if you're not looking to buy a new audio book, these free videos provide a wealth of educational video content from some of the best authors in the world. There are really too many great videos to list here. Dive into our audio book categories and you'll find some great videos to go along with many popular audio books:
Arts & Entertainment Audio Books (2738 Titles)
Biography Audio Books (6272 Titles)
Business Audio Books (5051 Titles)
Education & Professional Audio Books (1376 Titles)
History Audio Books (4765 Titles)
Language Learning Audio Books (1078 Titles)
Literature Audio Books (7652 Titles)
Philosophy Audio Books (636 Titles)
Politics Audio Books (2358 Titles)
Religion & Spirituality Audio Books (5212 Titles)
Science Audio Books (1342 Titles)
Self Development Audio Books (7408 Titles)
Social Sciences Audio Books (2313 Titles)
Sports & Hobbies Audio Books (1737 Titles)
Technology Audio Books (530 Titles)
Travel Audio Books (782 Titles)
We'll be adding thousands of new releases of audio books soon and we'll add videos to those audio books as well. For now enjoy over 10,000 videos on books!
Posted by LearnOutLoud | Permalink