Best Audio Books
September 2020
| Su | Mo | Tu | We | Th | Fr | Sa |
| --- | --- | --- | --- | --- | --- | --- |
| | | 1 | 2 | 3 | 4 | 5 |
| 6 | 7 | 8 | 9 | 10 | 11 | 12 |
| 13 | 14 | 15 | 16 | 17 | 18 | 19 |
| 20 | 21 | 22 | 23 | 24 | 25 | 26 |
| 27 | 28 | 29 | 30 | | | |
September 4, 2014
Over the course of literary history, it would be difficult to understate England's overwhelming influence on the world. LearnOutLoud.com has selected 15 free audio books of the best British literature in one place, making it easier than ever to get started on some of the greatest books ever written. From William Shakespeare, Charles Dickens, Jane Austen and Emily Bronte, to Robert Louis Stevenson and Sir Arthur Conan Doyle, we've come up with an essential reading list designed to stimulate your inner anglophile. You'll find free podcasts of Pride and Prejudice and Sherlock Holmes' adventures, as well as Victorian era standouts like Charlotte and Emily Bronte and science fiction from pioneer H.G. Wells. Scroll down to starting browsing:
1. 12 Shakespeare Plays from Speak the Speech
We've just been informed of a great new resource for listening to Shakespeare's plays on audio. Speak the Speech is a non-profit audio theatre company dedicated to providing freely available Shakespearean audio performances online. Collaborating with a full cast of actors in Portland, Oregon, they've recorded some of the best audio versions of Shakespeare's plays available and they've made them available for free on MP3 download through their website. Here are the plays they're offering:
As You Like It
Henry IV, Part One
Henry IV, Part Two
Romeo and Juliet
The Tempest
Twelfth Night
A Winter's Tale
Sounds of Shakespeare: Antony and Cleopatra, King John, Cymbeline, King Richard II, and The Merry Wives of Windsor
You can also subscribe to their podcast which currently features 8 of their plays:
Speak the Speech: Universal Shakespeare Broadcasting Podcast
Thanks to Speak the Speech for informing us of their great audio dramas of Shakespeare's plays!
Download Jane Austen's undeniable classic Pride and Prejudice. Hear the story of the courtship between Elizabeth Bennet and Mr. Darcy in early 19th century England. Published in 1813 this classic tale of love, reputation, and class remains one of the most beloved books of all time. This edition is well narrated by Karen Savage at LibriVox. She has a British accent and a nice flair for character narration. This unabridged novel has a running time of 10 Hrs. 25 Min. and is available on MP3 download from LibriVox.org.
Download an unabridged recording of John Milton's epic poem Paradise Lost for free on MP3 from Librivox. Listen as Milton seeks to "justify the ways of God to men" through the story of the fall of Man as the fallen angel Satan tempts Adam and Eve which leads to their expulsion from the Garden of Eden. This 12-book, 9 1/2 hour audio program is narrated by group of volunteer narrators at Librivox.
And reading or listening to Milton is no walk in the park. To help guide you along with this audio book we are also featuring a free course from Yale University entitled "Milton" taught by Professor John Rogers. This course features an introduction to the poetry of Milton along with 10 lectures on Paradise Lost. It is available on streaming video through YouTube and downloadable audio & video on the Yale website.
4. Heart of Darkness Audiobook Podcast
Joseph Conrad's classic novella Heart of Darkness has recently been made available for free on audio download. LoudLit.org and LiteralSystems have produced this professional sounding audio book that is narrated by Tom Franks. Listen to the highly symbolic tale of Marlow's journey down the Congo River. This unabridged audio book is available on MP3 Download from and can also be subscribed to as a podcast.
Listen to Emily Bronte's only published novel Wuthering Heights. Emily decided to publish her novel after the success of her sister Charlotte's novel, Jane Eyre. The novel Wuthering Heights tells the tale of the passionate, yet thwarted, love between Heathcliff and Catherine Earnshaw and how it affects the cast of characters around them. This unabridged audio book is narrated by Librivox volunteer Ruth Golding who has a lovely British accent.
6. A Study in Scarlet
The Sign of the Four
The Hound of the Baskervilles
The Valley of Fear
You can now download all four of Sir Arthur Conan Doyle's great Sherlock Holmes novels from Gutenberg.org on MP3 audio download. They are being made freely available from AudiobooksForFree.com with professional narration from British thespian John Telfer. AudiobooksForFree.com offers many audio books for free at a low bit rate of 8 kbps which is not very listenable. But for these Sherlock Holmes audio books, AudiobooksForFree.com has donated them to be offered on Gutenberg.org at higher quality bit rates of 16 kbps and 32 kbps which are both listenable. To get the 32 kbps MP3 files click the "More Files..." link at the bottom of the list of MP3s on the page on Gutenberg.org and you'll see links to the files at this quality.
From audiobooks.org comes this free edition of Daniel Defoe's classic adventure tale Robinson Crusoe. The novel tells the story of an English castaway who spends 28 years on a remote island. This unabridged recording seems to be from a narration conducted in the 1970s, but the narrator and audio quality still sound good. This title is available on MP3 download.
8. A Tale of Two Cities Podcast
Check out this free unabridged professional recording of A Tale of Two Cities, released by Literal Systems. Listen to this sweeping historical novel set in London and Paris around the time of the French Revolution. The audio quality is top notch and Jane Ayer's narration is superb. This classic 14-hour audio book is available on MP3 download as a podcast from Literal Systems.
Travel into the future with H.G. Wells' classic novel The Time Machine. Bear witness to Morlocks and more in the year 802,701 A.D. This audio book is available on MP3 Digital Download from Project Gutenberg. It is well narrated by Roy Trumbull who runs The Story Spieler site which features many other stories and interesting audio programs.
10. Jane Eyre
You should definitely give a listen to this great novel if you never have before. In this first-person narrative you follow the title character as she matures from childhood to adulthood. Its portrayal of the development of a thinking and passionate young woman led it to sometimes be regarded as an important early feminist novel. Librivox.org offer three versions of this novel and we think we picked out the best one narrated by Elizabeth Klett, who is one of the most prolific and talented volunteer narrators at Librivox. Enjoy this novel on MP3 and now even M4B bookmarkable audiobook download.
Listen to a great love story in Thomas Hardy's Tess of the D'Urbervilles. Hardy himself thought it his finest novel and Tess the most deeply felt character he ever created. Hear the tragic tale as Tess is torn between the aristocratic Alec d'Urberville and her true love Angel Clare. This novel is being offered for free on audio download from Librivox and is narrated by Adrian Praetzellis.
Download and listen to one of Charles Dickens' greatest novels: Great Expectations! This coming-of-age Victorian novel follows a young orphan named Pip through his personal development into adulthood when he grows up to become a fine young gentleman. This novel is well read by one of the readers at Lit2Go and is available on MP3 audio download from their newly designed site.
Also NAXOS AudioBooks is also offering for free introductions to all 16 of Charles Dickens' novels! These Dickens podcasts make up an audio book unto itself with 8 hours of introductions by David Timson including extensive excerpts from the audio books of each of these novels. NAXOS is offering these in celebration of the 200th anniversary of Charles Dickens's birth and they have now recorded all 16 of Dickens's novels in both unabridged and abridged editions.
Introductions to Charles Dickens' Novels
13. Black Beauty: The Autobiography of a Horse
Black Beauty is one of the best-selling books of all time. It is the first and only novel written by the English author Anna Sewell and it was published shortly before she passed away in 1878. The story is written in the form of an autobiographical memoir told by a horse named Black Beauty. As we follow Black Beauty throughout her life the story contains many allegorical lessons that teach us to treat both people and animals with kindness and respect. The novel is narrated by one of Librivox.org's best volunteer narrators Cori Samuel. It is available on MP3 download from Librivox.org.
14. Macbeth
Listen to William Shakespeare's famous tragedy Macbeth on streaming audio and MP3 download. This full cast dramatization of the play is offered by Wired for Books. Hear all the drama of Macbeth's bloody grab for power and his subsequent unraveling. The play stars Mark Mann as Macbeth and Laura Lee Parrotti as Lady Macbeth.
15. Frankenstein, or the Modern Prometheus
Listen to Mary Shelley's classic tale of Gothic horror and science fiction. Written at the dawn of the Industrial Revolution, this allegorical novel reveals the dark side of modern man's irresponsible use of technology. This free unabridged audio book is being offered by Lit2Go. Download Frankenstein on MP3 today.
And if you want to learn more about British literature check out these two great debates from Intelligence Squared on the kings and queens of English Literature:
Jane Austen vs Emily Bronte: The Queens of English Literature Debate
Two advocates and a group of gifted actors pit Wuthering Heights author Emily Bronte up against the works of Jane Austen in this streaming lecture provided by Intelligence Squared. Professor John Mullen argues that in Jane Austen's novels, readers get formal brilliance, incredible dialogue, consistent humor, and biting social commentary that has made her work highly relatable beyond the historical period in which they were written. Writer Kate Mosse contrasts Austen's work with Emily Bronte's single novel, arguing that in one book, Bronte was able to transcend stories of marriage to get at the eternal, ethereal aspects of love. The debate is given up to the audience to ultimately decide who is the queen of English letters, with entertaining, funny, and interesting results.
Shakespeare vs. Milton: The Kings of English Literature Debate
William Shakespeare is pitted against John Milton to determine the king of English literature in this streaming video debate presented by Intelligence Squared. On the one side, English professor James Shapiro presents his case for Shakespeare, arguing that the bard's complex understanding of human relations, his unparalleled range, and the multiple ways in which his work and characters can be interpreted are reason enough to crown him king. On the other side, Nigel Smith argues that with Paradise Lost alone, John Milton was able to push the biblical story of Man's fall into new territory, taking a well-known story and imaginatively reshaping it to add layers of emotional complexity that equal anything Shakespeare was able to accomplish in his many plays. The two advocates in the debate are aided immensely by three award-winning actors that are on hand to act out scenes from Shakespeare and passages from Paradise Lost, making for an exciting discussion regardless of who ends up taking the prize.

Posted by LearnOutLoud | Permalink
July 1, 2014
At the turn of the 20th century, many writers and poets grappled with the rapid changes that were occurring as the world marched steadily towards modernity. To give you a proper introduction to the modern era as it came to be called, we've collected a list of 7 free great works of modernist literature on audio book. Here you will find classic novels from the period, such as Thomas Mann's mournful Death in Venice, Joseph Conrad's primal exploration Heart of Darkness. You'll also find work from writers that began to experiment with the literary form itself, such as Kafka's absurdist Metamorphosis and T.S. Eliot's groundbreaking long-form poem The Waste Land. Get started on this fertile literary moment by clicking any of the links below:
1. A Portrait of the Artist as a Young Man
A gentleman over at LibriVox has narrated James Joyce's first novel A Portrait of the Artist as a Young Man. This classic tale of Stephen Dedalus follows the young man during his formative years as he breaks away from the Irish Catholic conventions of his past to become an artist who will "encounter for the millionth time the reality of experience and forge in the smithy of my soul the uncreated conscience of my race." The narrator is Peter Bobbe and it sounds like he's done a fine job with a high quality recording. Download this unabridged audio book on MP3 from LibriVox.
Franz Kafka's novella is a bonafide 20th century classic about a traveling salesman that wakes up one morning to find his body has been transformed into that of a giant dung beatle. This highly symbolic tale about the plight of the modern working man, human alienation, and the eternal need to fit in has gone on to be Kafka's signature work. The audio version is brought to you through Thought Audio, and is narrated in a crisp performance by Michael Scott. If you've ever been interested in Kafka or have heard of the story's premise but never checked it out, now is the time. This book really is as good as everyone says!
E.M. Forster's A Room with a View tells the story of two young lovers torn apart by extreme social divisions in early 20th century Europe. Lucy Honeychurch and George Emerson meet during a vacation in Italy and after a series of brief encounters, an unstated love affair develops that runs counter to the wishes of Lucy's society and family. Forster's characterization of Lucy offers an early, proto-feminist portrait of a newly self-empowered generation beginning to flourish in Europe in the years leading up to World War I. Her passionate time with George in Italy is contrasted with the hard restrictions imposed on her in her native England, offering a telling portrait of the era, its young people, and their dreams of greater freedom.
Listen to German author Thomas Mann's classic 1912 novella Death in Venice. In this story, Mann introduces us to Gustav Achenbach, a well respected man of letters, whose strict dedication to his craft has led him to the kind of solitary loneliness reserved for great thinkers. After deciding to take a vacation in order to reduce his stress, he finds his way to Venice and makes a discovery there that awakens a passion within himself that he'd suppressed his entire life. This novella was translated from the German 1912 edition by Martin C. Doeg and we sincerely thank him for his permission to record it as an audio book. It is well narrated by Tom Laskey. Note: The free version is a video we have posted to YouTube on this page. To download it you'll need to purchase it.
D.H. Lawrence's early masterpiece Sons and Lovers examines the complex relationship between a mother and her two sons as they come of age in a small mining town. After marrying a man of lower class, the mother Gertrude inherits a life she comes to feel is beneath her and transfers the passion she once had for her husband Walter over to her two sons, first William, and later Paul. As the sons grow and develop their own lives apart from Gertrude, their worlds begin to fall apart, and the younger Paul must decide if he will give his heart to a new lover, or stay loyal to a mother that craves his total attention. Librivox records Lawrence's classic modern novel with appropriate passion, giving this potent story of one family's disintegration the energy it deserves.
6. Heart of Darkness Audiobook Podcast
Joseph Conrad's classic novella Heart of Darkness has recently been made available for free on audio download. LoudLit.org and LiteralSystems have produced this professional sounding audio book that is narrated by Tom Franks. Listen to the highly symbolic tale of Marlow's journey down the Congo River. This unabridged audio book is available on MP3 Download from and can also be subscribed to as a podcast.
T.S. Eliot's The Wasteland may be the most important modern poem ever written, and marks a turning point in 20th century literature. Drawing from a dizzying array of literary references that allude to passages from the western canon, Buddhist thought, and Hindu scripture, this 434 line poem utilizes these historical texts to make comment on contemporary British society. Mundane details are crossed with ancient Sanskrit in a deliberately disjointed structural scheme that loosely follows Holy Grail folklore, particularly the story of the Fisher King. Eliot's overriding themes explore the pervasive degeneration that has seeped into the culture of his era, depriving the modern mind of access to true meaning. Librivox offers a fine reading of the text, but we recommend bringing along a reference key to keep up with all of the literary allusions!
Posted by LearnOutLoud | Permalink
July 1, 2014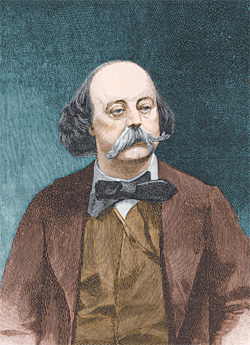 The literature of France has had a huge influence on the course of Western Europe's history. Here LearnOutLoud.com has collected 5 free classic french novels in audio book format to get you better acquainted. In this selection you'll find the essential texts, including Victor Hugo's stirring french revolutionary classic Les Miserables, Alexandre Dumas' revenge-driven Count of Monte Cristo, and much more. Some of the French authors included such as Voltaire, Balzac, and Flaubert were able to evoke France's romantic culture while at the same time addressing the tumultuous political and social issues that ran rampant during the country's modern history. Click below to get started:
Listen to this classic French novel about Emma Bovary who tries desperately to escape her provincial life in 19th century France. After her marriage to a French doctor, Emma finds him dull and through adulterous affairs she escapes the boredom of their marriage. She also buys luxuries outside of her means, but as her debts began to mount up she has to face reality. This novel is narrated by a troop of volunteers over at LibriVox.org and is available on MP3 download. The translation is by Eleanor Marx.
2. Les Miserables, Volume 1
Les Miserables, Volume 2
Les Miserables, Volume 3
Les Miserables, Volume 4
Les Miserables, Volume 5
Download and listen to Librivox's 5-volume, 50-hour unabridged recording of Victor Hugo's epic historical novel Les Miserables. In the 1980s the novel was adapted into a hugely successful musical which ran for 6,680 performances from 1987 to 2003. And now that musical has been adapted into the 2012 film Les Miserables which is now in theaters across the USA! Get back to the source material with Victor Hugo's story of ex-convict Jean Valjean and dozens of other characters in nineteenth century France. This entire audio book is available to download on Librivox.org.
Alexandre Dumas' swashbuckling novel The Count of Monte Cristo is the perennially popular tale of one man's determined quest for justice after he is wrongfully imprisoned for many years. This character's dramatic fall and patient rise to new power examines the personal costs of taking revenge, not only for the person who was wronged, but for the people caught in his righteous wake. Now considered on equal footing with Dumas' other classic novel, The Three Musketeers, Monte Cristo offers all of the adventure and romance of a blockbuster movie bundled with a recurrent, bittersweet note examining what we lose when an obsession comes to define our every waking moment. With the Librivox recording, Dumas' fast-paced narrative is given a clean, well-performed reading that gives this exciting story a proper telling.
Balzac's Father Goriot is the author and playwright's most popular novel, a study of three individuals as they try to try to climb a shifting social latter during a period in French history where social structures were constricting and poverty often led to desperation. Balzac focuses his narrative on a boarding house in Paris, where the old man Goriot, a criminal in hiding, and an impressionable law student all find themselves living and sometimes struggling together towards a better life in the city. As they interface with each other, their families and fortunes intertwine with fatal results. Written in a realistic style that was cutting edge for its time, Balzac's pessimistic exploration of city life and the compromises we make in order to gain upward mobility offers a timeless critique that still rings true to modern readers. James E. Carson narrates this recording and gives proper attention to the characters and world that make the book so memorable.
5. Candide
Listen to this French satire written by the Enlightenment philosopher Voltaire and published in 1759. In this short work with a running time of only 4 hours, Voltaire delivers a relentless, brutal assault on government, society, religion, education, and, above all, optimism. The novel follows the character of Candide after he is indoctrinated with optimism by his mentor, Pangloss, who teaches his pupils that they live in the "best of all possible worlds". Candide then goes out into the world is lead through a slow, painful disillusionment as he witnesses and experiences great hardships. Download this classic French novel narrated by Ted Delorme at Librivox.

Posted by LearnOutLoud | Permalink
July 1, 2014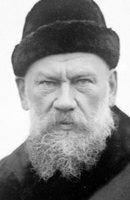 Listen to 6 free classic novels on audio from Russia's 19th century Golden Age. Selected here are key titles from the greatest Russian novelists, including such titans as Leo Tolstoy, Fyodor Dostoevsky, Ivan Turgenev, and Nikolai Gogol. Russian literature from this period is known for its dramatic sweep, compelling characters, philosophical depth, and spiritual curiosity. If you've ever wanted to tackle Anna Karenina or Crime and Punishment, the audio book versions in this collection will get you started. Click any of the links below to start exploring Russia's literary gems:
Download Fyodor Dostoyevsky's final novel The Brothers Karamazov, which he published in 1880. Follow the story of Fyodor Pavlovich Karamazov and his three sons Dmitri, Ivan, and Alexei as their stories involve ethical debates of God, free will, and morality. Listen to this unabridged 38-hour audio book that is translated by Constance Garnett and read by numerous volunteers at Librivox.org.
Also while you're listening, you may also want to download and listen to the course "Existentialism in Literature and Film" by Professor Hubert L. Dreyfus at UC Berkeley which covers Dostoyevsky's The Brothers Karamazov in depth.
Existentialism in Literature and Film
If you're not ready to dive into the 1000+ page (60+ hours on audio) book War and Peace by Leo Tolstoy, then Tolstoy's Anna Karenina might be a better place to start. Maryann Spiegel at Librivox has just completed narrating this free unabridged, 36-hour version of the work which is translated by Nathan Haskell Dole. Listen to the tragic tale of married aristocrat Anna Karenina and her affair with the wealthy Count Vronsky. If William Faulkner called it "the best novel ever written" and Fyodor Dostoevsky said it was "flawless as a work of art", then you know it must be pretty good. Download this free audio book from Librivox.org on MP3 or bookmarkable M4B (a lot of Librivox's catalog is actually now available on M4B).
This free audio book comes from Lit2Go, which is the University of South Florida's massive collection of free audio literature on MP3 download. They are all narrated by quality voice actors it seems and we've added a lot of their audio books to LearnOutLoud.com. Crime and Punishment by the great Russian author Fyodor Dostoyevsky is the second of his full-length novels. It tells the story of Rodion Romanovich Raskolnikov who is emotionally, physically, and financially stressed, but believes that he is an extraordinary man that does not have to follow the moral codes of ordinary people. Find out what this drives Raskolnikov to do in this classic Russian novel. It is translated by Constance Garnett and is available on MP3 audio download from Lit2Go!
Download one of the greatest Russian novels of all time: Fathers and Sons by Ivan Turgenev. The 1862 novel portrays the clash of two generations of Russians, as the youthful Arkady returns to his father Nikolai's estate after graduating from the University of Petersburg, and Arkady brings along his nihilist friend Bazarov. From there the story follows Arkady and Bazarov as their nihilism eventually falls apart in the face of human emotions. This unabridged novel is available for free on MP3 audio download from Librivox.org.
5. Dead Souls
One of the high watermarks of 19th century Russian literature, Nikolai Gogol's Dead Souls is the author's lacerating critique of the flaws he saw running rampant in his society. The book follows the protagonist Chichikov as he journeys through the countryside purchasing "Dead Souls", or deceased serfs owned on paper by the various landowners he encounters. Thinking this shifty goal of acquiring quick "wealth" will work splendidly, he soon encounters a few snags due to the greed, suspicion, and distrust of their former owners. After initial success, he returns home only to find himself buried in rumors that his new-found wealth is based on false, or deceased "property", leading to a rumor-fueled disaster that sheds light on a long, shady past. What's obvious is Chichikov himself is the truest dead soul depicted, and that the culture surrounding him is in a similar state of decay. Librivox's recording offers a great rendition of this Russian masterpiece, bringing Gogol's characters and world to new life.
Before Dostoevsky wrote his classic novels The Brothers Karamazov and Crime and Punishment, he published this short novel which follows the thoughts and memories of the Underground Man in St. Petersburg, Russia. Through the novel Dostoevsky lays out the philosophy of the Underground Man and the themes in his ideas have established the book as one of the world's first existentialist novels.
Posted by LearnOutLoud | Permalink
June 17, 2014
In recent years we've seen an uptick of renewed interest in older self-help classics. Take advantage of what's available with LearnOutLoud's list of the best self help books available on free audio download. Key titles in this list include Wallace D. Wattles Science of Getting Rich, Russell Conwell's Acres of Diamonds, and one of our most downloaded audio books ever, Self Reliance by Ralph Waldo Emerson. With this one-stop treasure trove of wisdom at your fingertips, we're confident you'll be you on your way to becoming the best person you can be:
1. The Science of Getting Rich
A volunteer narrator at Librivox.org has recorded The Science of Getting Rich by Wallace D. Wattles. The book is a cornerstone of personal growth and wealth building. This 2-hour audio book is narrated by Diana Majlinger. About this audio book: This book is a practical manual. It is intended for the men and women whose most pressing need is for money; who wish to get rich first, and philosophize afterward. It is for those who have, so far, found neither the time, the means, nor the opportunity to study this matter deeply, but who want results and who are willing to take the conclusions of science as a basis for action, without going into all the processes by which those conclusions were reached.
Today's free audio book is a short but powerful message from the "Dean of Personal Development" Earl Nightingale. This recording is actually one of the recordings that helped to launch the spoken word industry. Produced in 1956, the spoken word record The Strangest Secret sold over a million copies, making it the first spoken-word recording to achieve Gold Record status. In only 30 minutes, Earl Nightingale lays out the secret for achieving success in life. Speaking against conformity and aimlessness in one's career, Nightingale encourages us to set goals and put all our thoughts and creativity upon these goals. He quotes from many of greatest thinkers of all time who have pointed to this formula for success. He closes the record with 5 steps for achieving success, along with ways to overcome doubt, negativity, and fear. We've linked to the original recording on YouTube, along with a free recording available on streaming audio and MP3 download on markvictorhansen.com. In this free version you'll also get an introduction and commentary at points in the audio program by personal growth author Mark Victor Hansen who provides examples of how he used ideas from The Strangest Secret to achieve his own success. Also on markvictorhansen.com you'll see a free download of Mark Victor Hansen's eBook, "Chronic Profitability - How to Make Money All the Time". If you scroll down you'll see the audio version of The Strangest Secret. Nightingale was a true believer in the power of audio learning! In fact he cofounded the audio & video learning company Nightingale-Conant with Lloyd Conant in 1960. Enjoy this classic recording from Earl Nightingale!
3. The Master Key System: Lessons 1-8
Download this free abridged audio version of Lessons 1 through 8 of The Master Key System by Charles F. Haanel. This covers about one-quarter of Haanel's classic personal development course. This book, along with The Science of Getting Rich by Wallace D. Wattles, was the source of Rhonda Byrne's inspiration for the book and the film The Secret and is now known to have inspired the writing of the world's most famous success book Think And Grow Rich (which you can also download for FREE directly on LearnOutLoud.com this month!). We're trying our best to get you the top free personal growth audio to jump start your year! Download this free abridged version of The Master Key System on Archive.org.
4. The Game of Life and How to Play It
This free audio book download from Librivox is a self help classic. Florence Scovel Shinn was a New Thought spiritual teacher and in this book she teaches of the game of giving and receiving. With chapters on prosperity, love, karma, intuition, and more, she teaches how to apply the game of life to these areas. Throughout the book she gives real life examples of these principles in action. This 3-hour audio book is available on MP3 download from Librivox!
From the author of the self-help classic As a Man Thinketh comes this audio book on overcoming the turmoils of the mind through the power of positive qualities of thought. In this work author James Allen gives advice on how to achieve immortality of character by maintaining a balanced mind through the ups and downs of life. This 2 Hrs. 30 Min. unabridged audio book is well narrated by Andrea Fiore. It is available on MP3 download through Librivox.org. Start your week with the uplifting words of author James Allen!
From the author of The Science of Getting Rich, we're pleased to offer this free version of Wallace D. Wattles' The Science of Being Great available on MP3 download from LearnOutLoud.com. This success classic explores how all individuals can be great through the use of their thoughts and actions. This special edition of the audio book is read by motivational author & musician Michele Blood. After each chapter she provides commentary and a snippet of her motivational music. We sincerely thank Michele Blood for offering this title for FREE on LearnOutLoud.com and we highly encourage you to download it!
7. The Go-Getter: A Story That Tells You How to be One
We are offering The Go-Getter: A Story That Tells You How To Be One by Peter B. Kyne. This motivational story follows the persistent efforts of a hardworking salesman named Peck who seeks to impress the executives by carrying out his slogan: "It shall be done." This hour-long audio book is an entertaining way to get motivated, whether it be for your job, your education, or any other goals you have set for yourself in the coming year. The Go-Getter is well read by Scott Dahlem and available on MP3 Download through Librivox.org.
Download Russell H. Conwell's Acres of Diamonds. Originating from a speech that Conwell delivered thousands of times throughout the United States, this book provides wisdom on finding opportunity and fortune within one's own community. Russell Conwell was a Baptist minister and an outstanding orator, and his words are well-narrated here by Scott Dahlem at Librivox. Listen to this classic work on how to find wealth and prosperity no matter where you are.
9. The Greatest Thing in the World and Other Addresses
Listen to this free audio book about The Greatest Thing in the World by Henry Drummond. This classic book on love is our free audio book for February. Written in 1880 by Scottish evangelist Henry Drummond, The Greatest Thing in the World draws its message from the Apostle Paul's argument that love is man's true path to God. Using a key text from 1st Corinthians, Drummond argues that while there are many virtuous emotions we all must practice cultivating in order to live a fuller life, none is more paramount than a loving outlook. With an urgent passion that bespeaks the era in which he lived, Drummond testifies that if we only take a little more time each day to operate from a basis of loving kindness, others will notice and be attracted to our living example.
Download The Science of Being Well by Wallace D. Wattles, the second book in this classic self improvement series. The Science of Being Well details the many habits one must develop for continued well-being, including how to sleep, eat, and, most importantly, think your way into a life free from disease. This audio book has a running time of 2 Hrs. and is available for free on MP3 through Librivox.org. It is narrated by Jill Preston at Librivox.
11. Self Reliance by Ralph Waldo Emerson
Self Reliance is perhaps Ralph Waldo Emerson's most famous essay. This version, narrated by Brian Johnson from Zaadz, is both thought-provoking and inspirational. Ralph Waldo Emerson pushes the listener to break free of the dependence on society and the masses of man and to rely solely upon oneself. Always pushing us to follow our own nature & intuition, Emerson denounces those who allow themselves to be victims of society or history. He wants great men to rise from the limitations of cultural institutions and stand as giants casting shadows over the ages. Throughout the essay there is wisdom loaded in every sentence and it can be listened to again and again. Download this free classic audio book on MP3 directly from LearnOutLoud.com.
Start your week with the wise words of William George Jordan and his most popular work The Majesty of Calmness. Written in 1900, Jordan's advice on the virtues of calmness and the vices of hurriedness is almost more relevant today than in his own day. Through analogies to the calmness of nature, Jordan teaches us how to maintain our own self-controlled calmness in this self help classic. The audio book is well read by Andrea Fiore at Librivox and runs 1 hour and 20 minutes long.
Andrea Fiore at Librivox has narrated a bunch of self help classics and interesting titles and we'll list them below:
Above Life's Turmoil by James Allen
Initiative Psychic Energy by Warren Hilton
The Mastery of Destiny by James Allen
The Path of Prosperity by James Allen
The Power of Concentration by Theron Q. Dumont
A Practical Guide to Self-Hypnosis by Melvin Powers
The Secret of Dreams by Yacki Raizizun
Supreme Personality by Delmer Eugene Croft
Vegetarianism and Occultism by C.W. Leadbeater
The Way of Peace by James Allen
Thanks Andrea!

Posted by LearnOutLoud | Permalink
June 5, 2014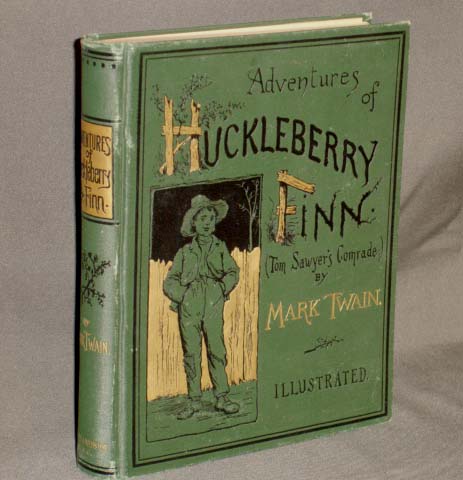 Check out LearnOutLoud's selection of 15 Free Audio Books of American Classics, including full audiobooks and podcasts of key titles from America's rich literary tradition. For years we've been keeping up with best free audiobooks we can find, which we periodically share as part of our Free Resource of the Day Emails. From this list, we start with early classics from Nathaniel Hawthorne and Herman Melville through to important Civil-War era voices such as Frederick Douglass and Harriet Beecher Stowe. From there, we explore key turn of the century American authors, such as Mark Twain, Edith Wharton and Henry James, and then progress forward into Fitzgerald's Gilded Age. Need an easy way to explore the books that form the core of the American literary canon? Peruse the list below and start downloading:
1. Adventures of Huckleberry Finn Podcast
This edition of Mark Twain's great American novel Adventures of Huckleberry Finn is one of the top free audio books on the internet. It is professionally narrated by Marc Devine and offered as an unabridged, 9-1/2 hour mp3 audiobook from Literal Systems. Listen to the classic tale of Huckleberry Finn and the runaway slave Jim as they take a raft down the Mississippi River to escape the confines of civilized life. This audio book is available as a podcast and it can be downloaded or subscribed to. Enjoy this classic work of American literature!
Listen to one of the all-time great works of American literature: The Scarlet Letter by Nathaniel Hawthorne. This newly published edition from LoudLit.org is professionally narrated by Mary Woods and available unabridged on MP3 download. Hear the tale of Hester Prynne who is forced to wear a scarlet letter "A" on her bosom after she commits adultery and becomes pregnant in the 17th-century Puritan village of Boston, Massachusetts. Download and listen to this American classic today!
3. The Legend of Sleepy Hollow
Here's a great short story you can listen to. It is written by Washington Irving, one of the first acclaimed American authors. It tells the tale of a Dutch settlement called Sleepy Hollow which is haunted by the legend of a Headless Horseman. This story is read by Chip at LibriVox and his narration is magnificent. It's available on MP3 Download.
Listen to Edith Wharton's Pulitzer Prize-winning novel The Age of Innocence. Brenda Dayne has narrated a very fine unabridged recording of the book and put it out in its entirety as a podcast. Immerse yourself into the upper class of New York City, in an age when "being things" was better than "doing things"!
5. Narrative of the Life of Frederick Douglass, An American Slave
Published in 1845, this autobiographical memoir written by the ex-slave Frederick Douglass tells of the treatment he endured as a slave and was a key work in promoting the abolition of slavery in America. This classic audio book is published by FreeAudio.org, and they've allowed us to offer it as a free MP3 download through LearnOutLoud.com.
Listen to Harriet Beecher Stowe's classic American novel Uncle Tom's Cabin. One of the bestselling novels of its time, the book vividly depicts African American slavery and it had a profound influence on the abolitionist movement. This unabridged 18-hour audio book is dynamically narrated by John Greenman and available on MP3 download through LibriVox.org.
Audiobooks.org is now offering a free unabridged recording of Stephen Crane's Civil War novel The Red Badge of Courage. Listen as the soldier Henry Fleming enters the American Civil War, and is forced to transform from fear to courage. Told in an unflinchingly realistic and journalistic style, this novel ranks among the best American war stories. It is professionally narrated by Scott Brick and available on MP3 download from Audiobooks.org.
8. Ethan Frome
Listen to American author Edith Wharton's classic novel Ethan Frome. Set in the wintry New England town named Starkfield at the turn of the 20th century, this novel tells the story of Ethan Frome as he seeks to escape his sickly wife Zeena for his young, beautiful cousin Mattie. Running a modest 3 Hrs. and 15 Min., it's a great quick listen for newcomers and fans of the literature of Edith Wharton. This title is well narrated by Elizabeth Klett and is available to download on MP3 from LibriVox.org.
Listen to an unabridged recording of W.E.B. Du Bois' classic work of African-American literature The Souls of Black Folk. Published in 1903, Du Bois begins his collection of essays on race with the statement that "the problem of the Twentieth Century is the problem of the color line." The essays that followed were instrumental to the intellectual argument for the black freedom struggle in the twentieth century. This audio book is read in a straightforward manner by Torias Uncle at Librivox and is available on MP3 download.
Listen to Henry James' classic Victorian ghost story of a governess and the children she cares for as the deal with the mysterious spirits of their estate. The ambiguous nature of the novel has kept literary critics guessing its meanings for over a century. This spellbinding tale is narrated by Nikolle Doolin over at LibriVox.org and is available on MP3 download.
11. The Autobiography of Benjamin Franklin
Ejunto.org presents this free unabridged edition of The Autobiography of Benjamin Franklin. Written by Benjamin Franklin over the course of 20 years, this autobiography follows major events of Franklin's life including his publication of Poor Richard's Almanac, his quest for "moral perfection", and many other significant events reflecting life in 18th century America. The book is well narrated by Andrew Julow. Download this 6 hour audio book on MP3 from ejunto.org.
12. Moby Dick
Summer is almost here and it's time to pursue some ambitious reading (and listening) goals. You may want to read one of the great American novels Moby Dick by Herman Melville. The Moby Dick Big Read project has now completed all 135 chapters of the novel with high quality recordings from great actors and everyday people. Some of the celebrities reading the chapters include Tilda Swinton, Stephen Fry, Simon Callow, Tony Kushner, John Waters, Sir David Attenborough, and British Prime Minister David Cameron. Ready to listen to a free unabridged recording of Moby Dick? Listen to Herman Melville's epic whaling tale, available on MP3 download.
13. The Call of the Wild (from ThoughtAudio.com)
The Call of the Wild (from Lit2Go)
The Call of the Wild (from Librivox)
Listen to one of the all-time classic American books by writer Jack London: The Call of the Wild. This is the tale of the dog Buck who is sent to Alaska to become a sled dog where he quickly learns how to survive the cold winter nights. From there Buck goes on many adventures until he finally heeds the call of the wild. Listen to this 3 hour and 30 minute audio book to get you through these cold winter nights. We have three free versions to choose from.
Listen to F. Scott Fitzgerald's debut novel published in 1920. The book follows young Midwesterner Amory Blaine who heads out for Princeton, serves in World War I, and then returns to New York where he falls in love. H.L. Mencken wrote that This Side of Paradise was the "best American novel that I have seen of late." It was a popular novel that earned Fitzgerald renown and is in many ways autobiographical. The unabridged 10-hour novel is read by Mark F. Smith at Librivox and available for free on MP3 audio download.
15. The Wonderful Wizard of Oz (from Librivox)
The Wonderful Wizard of Oz (from Lit2Go)
The Wonderful Wizard of Oz (also called simply The Wizard of Oz) was the basis for the well-known 1939 film version, but differs from the film in many ways as well. It is the first of the Oz books of which L. Frank Baum wrote 13 total. Follow the adventures of Dorothy, the Scarecrow, the Tin Woodman, and the Cowardly Lion as they journey to the Emerald City to seek the help of the Wizard of Oz, and then must confront the Wicked Witch of the West.
Posted by LearnOutLoud | Permalink
April 9, 2014
A great series published by Audible.com is their Modern Vanguard series. With this series Audible has sought to publish unabridged recordings of some of the leading contemporary authors. The series features many works that have never before been on audio. Works included in the series are by Saul Bellow, Betty Friedan, John Cheever, Bret Easton Ellis, and many other great contemporary authors. Here are some of the authors featured in the Modern Vanguard series. You can browse all of their works in our catalog:
They also feature a series of free interviews with the authors or respected voices talking about the authors. You can check out these free interviews on Audible.com:
Over a Dozen Free Interview Downloads on Authors on the Modern Vanguard Series
James Atlas hosts this series of interviews. On the interviews you can hear authors Paul Auster and Bret Easton Ellis, along with authors talking about other authors such as Naomi Wolf on Betty Friedan, Gay Talese on Kurt Vonnegut, Russell Banks on William Kennedy, and many more.
These free interviews are available to download:
Exclusive Interview: James Atlas with Paul Auster
Exclusive Interview: James Atlas with Tracy Daugherty on Donald Barthelme
Exclusive Interview: James Atlas with Azar Nafisi on Saul Bellow
Exclusive Interview: James Atlas with Blake Bailey on John Cheever
Exclusive Interview: James Atlas with Daniel Mendelsohn on Lawrence Durrell
Exclusive Interview: James Atlas with Bret Easton Ellis
Exclusive Interview: James Atlas with James Lee Burke on William Faulkner
Exclusive Interview: James Atlas with Naomi Wolf on Betty Friedan
Exclusive Interview: James Atlas with Elizabeth Alexander on Audre Lorde
Exclusive Interview: James Atlas with Judith Thurman on Philip Roth
Exclusive Interview: James Atlas with Russell Banks on William Kennedy
Exclusive Interview: James Atlas with Larry Kramer on Randy Shilts
Exclusive Interview: James Atlas with Gay Talese on Kurt Vonnegut
Exclusive Interview: James Atlas with Blake Bailey on Richard Yates
Posted by LearnOutLoud | Permalink
April 9, 2014
Audible.com's A-List Collection features great Hollywood actors narrating great works of fiction. They now feature 12 unabridged recordings of great books with more to come in the future. Listen to the recognizable voices of Hollywood's biggest stars bring great literature to life with Audible.com's A-List Collection. We've recently added these to our catalog. Here are the works you can currently download:
Being There by Jerzy Kosinski, narrated by Dustin Hoffman
The Member of the Wedding by Carson McCullers, narrated by Susan Sarandon
To the Lighthouse by Virginia Woolf, narrated by Nicole Kidman
The End of the Affair by Graham Greene, narrated by Colin Firth
The Sheltering Sky by Paul Bowles, narrated by Jennifer Connelly
The Wonderful Wizard of Oz by L. Frank Baum, narrated by Anne Hathaway
Therese Raquin by Emile Zola, narrated by Kate Winslet
Mrs. Dalloway by Virginia Woolf, narrated by Annette Bening
Pack of Two: The Intricate Bond Between People and Dogs by Caroline Knapp, narrated by Hilary Swank
The Awakening by Kate Chopin, narrated by Kim Basinger
The Human Comedy by William Saroyan, narrated by Meg Ryan
A Rage in Harlem by Chester Himes, narrated by Samuel L. Jackson
In addition to Audible.com's A-List series they also now offer the Audible Signature Classics series. This features literature's greatest stories, performed by accomplished actors. So far they have 7 audio books in this Signature Classics series:
Journey to the Center of the Earth by Jules Verne, narrated by Tim Curry
A Christmas Carol by Charles Dickens, narrated by Tim Curry
The Jungle by Upton Sinclair, narrated by Casey Affleck
Madame Bovary by Gustave Flaubert, narrated by Leelee Sobieski
Gulliver's Travels by Jonathan Swift, narrated by David Hyde Pierce
Heart of Darkness by Joseph Conrad, narrated by Kenneth Branagh
Adventures of Huckleberry Finn by Mark Twain, narrated by Elijah Wood

Posted by LearnOutLoud | Permalink
March 31, 2014
At LearnOutLoud.com we've always tried to feature all of the best audio & video learning resources out there whether they are free or for sale. And if they are for sale and we can't or don't yet sell them for whatever reason, then we're more than happy to send you to a trusted retailer that is selling the audio books.
We recently went through Audible.com's entire catalog and added 13,000 educational titles from major audio book publishers that we didn't yet have up on our site. If you're not familiar with Audible.com, they are by far the largest retailer of downloadable audio book and spoken word content on the Internet boasting over 150,000 titles currently on their website. We chose the best titles you can learn from and meticulously categorized them for our site. You can now browse these in our full Catalog which now features over 40,000 audio & video learning titles. We've sorted the results by most recently added so these new titles will show up first:
Browse the Over 13,000 New Audio Books Added in the LearnOutLoud.com Catalog
And Audible.com is no longer just a downloadable audio book retailer. They have rapidly become the largest publisher of audio books with over 14,000 titles published! We've sifted through their titles to give you about 4,000 new titles that you can learn from. Also you can learn a little more about them on our publisher page for Audible.com:
Audible.com Overview on LearnOutLoud.com + 4000 Audible.com Published Titles
All of the titles feature audio samples for you to listen to. If you find a title you like, feel free to click the link over to Audible.com and purchase it a la carte. Or you may be interested in one of their membership programs to get the most bang for your buck. Here those are if you're not familiar with them:
AudibleListener Gold Membership Consumer Offer:
Get 50% off your first 3 months of the AudibleListener Gold membership plan and receive your free audiobook credit each month. Pay only $7.49/month for 3 months, $14.95/month thereafter.
Audible Free Trial Consumer Offer:
Get your first 30 days of the AudibleListener Gold membership plan free, which includes one audiobook credit. After your 30 day trial, your membership will renew each month for just $14.95 per month so you can continue to receive one audiobook credit per month plus members-only discounts on all audio purchases.
So there's a lot there to choose from. Now we'll be pointing you to great titles to download on Audible.com!
Bestselling, Highly Rated Titles
Of the 13,000 titles we've added from Audible.com, it's almost impossible to feature all the great titles they have to offer. But we've picked out some of their bestselling and most highly rated titles that we thought our audience would be interested in. So here are some of those titles which we've added that you might want to check out:
New Self Development Titles:
What Every BODY Is Saying: An Ex-FBI Agent's Guide to Speed-Reading People by Joe Navarro, Marvin Karlins
The Charisma Myth by Olivia Fox Cabane
The Gifts of Imperfection by Brene Brown
The Untethered Soul by Michael A. Singer
Unstuff Your Life by Andrew J. Mellen
The 15 Invaluable Laws of Growth by John C. Maxwell
The Five Elements of Effective Thinking by Edward B. Burger, Michael Starbird
The Introvert Advantage by Marti Olsen Laney
The Charge: Activating the 10 Human Drives that Make You Feel Alive by Brendon Burchard
The Whole-Brain Child by Daniel J. Siegel & Tina Payne Bryson

The Presentation Secrets of Steve Jobs by Carmine Gallo
New Business Titles:
Street Smarts: An All-Purpose Tool Kit for Entrepreneurs by Norm Brodsky, Bo Burlingham

NLP at Work: The Essence of Excellence by Sue Knight
Multipliers: How the Best Leaders Make Everyone Smarter by Liz Wiseman, Greg McKeown
The Intelligent Entrepreneur by Bill Murphy
Decisive: How to Make Better Choices in Life and Work by Chip Heath, Dan Heath
In the Plex: How Google Thinks, Works, and Shapes Our Lives by Steven Levy
Start Something That Matters by Blake Mycoskie
To Sell Is Human by Daniel H. Pink

Great Titles from Other Categories:
The Signal and the Noise: Why So Many Predictions Fail - but Some Don't by Nate Silver

Mastery by Robert Greene
America Again: Re-becoming the Greatness We Never Weren't by Stephen Colbert
Antifragile: Things That Gain from Disorder by Nassim Nicholas Taleb
Dad Is Fat by Jim Gaffigan
The Singularity Is Near: When Humans Transcend Biology by Ray Kurzweil

Incognito: The Secret Lives of the Brain by David Eagleman
The Blind Watchmaker by Richard Dawkins

Wild: From Lost to Found on the Pacific Crest Trail by Cheryl Strayed
Genghis Khan and the Making of the Modern World by Jack Weatherford
The Happiness Project by Gretchen Rubin
In the future we'll dive deeper into the Audible.com catalog to point you to some hidden gems you may have not known existed.
Great Contemporary Authors
In addition to 13,000 new titles, we've also added 100s of new authors to our catalog. Check out our growing full list of authors with 5 or more titles:
100s of Top Authors on LearnOutLoud.com
Audible.com and other big publishers have taken it upon themselves to publish some great contemporary literature from highly respected authors. Here are just some of the great contemporary authors that we've added many titles for:
Hunter S. Thompson Audio Books
David Foster Wallace Audio Books
And many audio books by some great science fiction writers:
Robert A. Heinlein Audio Books
Enjoy audio books by these great authors!

Posted by LearnOutLoud | Permalink
December 18, 2013
We've finally finished our Best of 2013 Audio Books List. At LearnOutLoud.com we've assembled a list of the best new and most popular audio book releases from 2013. You can check out all of our new releases here:
Popular 2013 Audiobook New Releases
All the audio books on our list are available on Audio Download. To make it easy, we've divided this list of the best new releases from 2013 into categories. We've picked a selection of audio books from our most popular categories. Here is a selection of great audio book gifts from the categories of Self Development, Business, and Religion & Spirituality:
Best Self Development Audio Books of 2013:
1. Hero by Rhonda Byrne (author of The Secret)
2. Courage: Overcoming Fear and Igniting Self-Confidence by Debbie Ford, Foreword by Wayne Dyer
3. The Gifts of Imperfect Parenting by Brene Brown
4. Salt Sugar Fat: How the Food Giants Hooked Us by Michael Moss
5. What Are You Hungry For?: The Chopra Solution to Permanent Weight Loss, Well-Being, and Lightness of Soul by Deepak Chopra
6. Focus: The Hidden Driver of Excellence by Daniel Goleman
7. Break Out!: 5 Keys to Go Beyond Your Barriers and Live an Extraordinary Life by Joel Osteen
8. When Pain is the Doorway by Pema Chodron
9. Sometimes You Win - Sometimes You Learn by John C. Maxwell
10. Hardwiring Happiness: The New Brain Science of Contentment, Calm, and Confidence by Rick Hanson
Best Business Audio Book of 2013:
1. Lean In: Women, Work, and the Will to Lead by Sheryl Sandberg
2. Contagious: Why Things Catch On by Jonah Berger
3. David and Goliath: Underdogs, Misfits, and the Art of Battling Giants by Malcolm Gladwell
4. Louder Than Words: Take Your Career from Average to Exceptional with the Hidden Power of Nonverbal Intelligence by Joe Navarro
5. Street Smarts: Adventures on the Road and in the Markets by Jim Rogers
Religion & Spirituality Audio Book Gifts:
1. The Testament of Mary by Colm Toibin, Narrated by Meryl Streep
2. Seeking Heaven: Sound Journeys into the Beyond by Eben Alexander
3. Body and Mind Are One: A Training in Mindfulness by Thich Nhat Hanh
4. God Is Not Mad at You by Joyce Meyer
5. Zealot: The Life and Times of Jesus of Nazareth by Reza Aslan

Best of Biographies, A&E, and Literature

Do you enjoy listening to literature or learning about the life of a renowned individual. We've made our selections for the Best of Biographies, A&E, and Literature on Audio Book in 2013.
Best Biographies of 2013:
1.I Am Malala: The Girl Who Stood Up for Education and Was Shot by the Taliban by Malala Yousafzai

2. My Brief History by Stephen Hawking
3. Jim Henson: The Biography by Brian Jay Jones
4. Salinger by David Shields & Shane Salerno
5. Wilson by A. Scott Berg
Best Arts & Entertainment Audio Books of 2013:
1. Si-cology 1 by Si Robertson
2. Attempting Normal by Marc Maron
3. Hollywood Said No!: Orphaned Film Scripts, Bastard Scenes, and Abandoned Darlings from the Creators of Mr. Show by David Cross, Bob Odenkirk, & Brian Posehn
4. Marvel Comics: The Untold Story by Sean Howe
5. Fortunately, the Milk by Neil Gaiman
Best Literature Audio Books of 2013:
1. The Goldfinch by Donna Tartt
2. Doctor Sleep by Stephen King
3. Night Film by Marisha Pessl
4. Ocean At The End of the Lane by Neil Gaiman
5. Tenth of December written and read by George Saunders
Best of History, Politics, & Science

If you love nonfiction we've got some of the best history, politics, & science audio books released in the past year. Browse this selection of the Best of History, Politics, & Science Audio Books of 2013.
Best History Audio Books of 2013:
1. The Bully Pulpit: Theodore Roosevelt, William Howard Taft, and the Golden Age of Journalism by Doris Kearns Goodwin
2. One Summer: America, 1927 by Bill Bryson
3. Camelot's Court: Inside the Kennedy White House by Robert Dallek
4. The King Years: Historic Moments in the Civil Rights Movement by Taylor Branch
5. The Men Who United the States: America's Explorers, Inventors, Eccentrics and Mavericks, and the Creation of One Nation, Indivisible by Simon Winchester
Best Political Audio Books of 2013:
1. Tip and the Gipper: When Politics Worked by Chris Matthews
2. Rush Revere and the Brave Pilgrims: Time-Travel Adventures with Exceptional Americans by Rush Limbaugh
3. The Center Holds: Obama and His Enemies by Jonathan Alter
4. The Liberty Amendments: Restoring the American Republic by Mark R. Levin
5. Good Tidings and Great Joy: Protecting the Heart of Christmas by Sarah Palin
Best Science Audio Books of 2013:
1. The Story of the Human Body by Daniel Lieberman
2. An Appetite for Wonder: The Making of a Scientist by Richard Dawkins
3. Five Days at Memorial: Life and Death in a Storm-Ravaged Hospital by Sheri Fink
4. Boost Your Brain: The New Art and Science Behind Enhanced Brain Performance by Majid Fotuhi
5. Eating on the Wild Side by Jo Robinson
Posted by LearnOutLoud | Permalink