Video Learning
September 2020
| Su | Mo | Tu | We | Th | Fr | Sa |
| --- | --- | --- | --- | --- | --- | --- |
| | | 1 | 2 | 3 | 4 | 5 |
| 6 | 7 | 8 | 9 | 10 | 11 | 12 |
| 13 | 14 | 15 | 16 | 17 | 18 | 19 |
| 20 | 21 | 22 | 23 | 24 | 25 | 26 |
| 27 | 28 | 29 | 30 | | | |
May 20, 2014
Watch 5 free documentaries on the Syrian War from Frontline:
Watch this recent PBS Frontline documentary to get an up close view of the ongoing Syrian civil war. Award-winning filmmaker Olly Lambert attempts to show both sides of the conflict by following a Sunni rebel soldier and a Syrian Army soldier serving in President Bashar al-Assad's army. It's a pretty horrific documentary depicting graphic imagery of the ongoing violence in this bloody conflict with a death toll surpassing 100,000. But, in light of recent events, it is definitely worth watching to get a glimpse into what is happening in Syria on the ground level. Note: It seems that only U.S. viewers can watch this for free. Sorry to our international users.
There are a four more short Frontline documentaries on the Syrian uprising that you can watch:
The Battle For Syria & The Regime
Syria Undercover & The Regime Responds
These two documentaries on Syria were aired in November 8, 2011. In the 30-minute documentary "Syria Undercover" reporter Ramita Navai goes undercover to see what is happening to protesters during the Syria uprising. She seems to enter one dangerous scenario after another as the Syrian army cracks down on the protests. In the second 20-minute documentary "The Regime", Frontline takes a look at the history of the rule of the Al-Assad family over Syria since 1970. They examine the rule of the current President of Syria, Bashar al-Assad, and how his reforms may have led to the Syrian uprising during the "Arab Spring" movement, which President Assad is now trying to suppress.
Two of these are on Frontline's audio podcast if you want to listen to them:
"The Regime" & "The Regime Responds" on Frontline Audiocast - PBS Podcast

Posted by LearnOutLoud | Permalink
December 11, 2013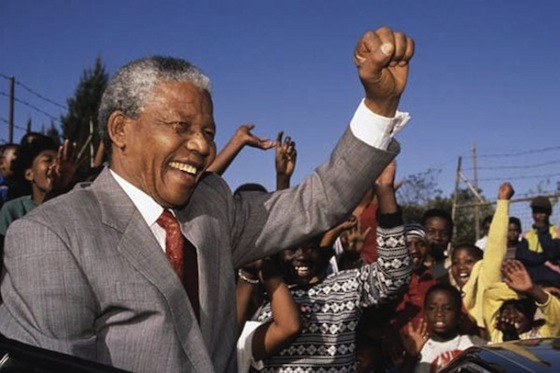 After the passing of Nelson Mandela last week, we've put together this tribute page of Nelson Mandela speeches, interviews, documentaries, and audio books:
If you don't know about Nelson Mandela's amazing life story, we highly recommend today's free resource:
The Long Walk of Nelson Mandela
This 2-hour PBS FRONTLINE documentary covers Nelson Mandela's amazing life story, from his radical political activism in Johannesburg as a youth to his over 20-year imprisonment, and then to his remarkable rise as the President of South Africa from 1994 to 1999 in which he presided over the dismantling of apartheid. This documentary features excellent footage from all periods in Mandela's life along with interviews of the people closest to him. It's a story that must be heard to be believed. Watch this superb documentary from PBS online.
The Long Walk of Nelson Mandela
A few other free resources we'll point out:
Mandela's 1993 Nobel Peace Prize Speech
Over 30 Nelson Mandela Videos on C-SPAN
An Hour-Long Interview With Nelson Mandela on Charlie Rose

Posted by LearnOutLoud | Permalink
November 29, 2013
We've been adding a lot of videos to YouTube of audio recordings we've made in the past. Now we've neatly organized them into playlists so you can listen to them according to subject matter.
The first playlist we offered was our "Art History" playlist which covers over 20 of the greatest paintings from the Renaissance to 19th century Art. You can view the paintings and learn about them on this playlist:
We've also created a playlist of motivational videos. This is a list of some of the best motivational videos on YouTube pulled from our list of the "Top 100 Free Motivational Speeches, Lectures, & Podcasts":
Our next playlist features 10 free audio books published by LearnOutLoud.com. The are full audio books which you can listen to in their entirety:
Free Audio Books


The rest of the playlists are pretty much related to what they are called, and here they are:
Philosophy Classics - Excerpts from classics of Western philosophy.
Greek Gods - Descriptions of all the major Ancient Greek gods.
Spiritual Classics - Excerpts from key texts from a wide range of religious traditions throughout human history.
Great Speeches - Playlist is devoted to the great thinkers, statesman, and other public orators that have graced us throughout history with their words.
Great Poetry - A collection of recorded, classic poems.
Biographies - A collection of brief biographical sketches of notable people throughout history.
Founding Documents of the United States of America - An audio collection of Founding Documents and speeches that trace the origins of the United States of America.
Enjoy these educational YouTube playlists of free videos.
Posted by LearnOutLoud | Permalink
September 4, 2013
At LearnOutLoud.com we love The Great Courses (formerly The Teaching Company). They now have a YouTube channel and they've created trailers for many of their Great Courses. Here's their YouTube channel if you want to check it out:
www.youtube.com/user/TheGreatCourses
You can browse all of The Great Courses through site right here:
Browse Over 300 of The Great Courses
On the course pages for their courses on LearnOutLoud.com we've embedded these course trailers. They run a few minutes long and give you a good idea what the course is all about. Here are the courses we feature that have trailers:
Art and Craft of Mathematical Problem Solving
Art of Teaching: Best Practices from a Master Educator
Before 1776: Life in the American Colonies
Foundations of Western Civilization II
Great Minds of the Western Intellectual Tradition
A History of England from the Tudors to the Stuarts
How to Become a SuperStar Student
No Excuses: Existentialism and the Meaning of Life
Particle Physics for Non-Physicists
Quantum Mechanics: The Physics of the Microscopic World
World War II: A Military and Social History
And if you haven't yet, be sure to check out The Great Courses Plus. You can now sign up for a free one month trial on TheGreatCoursesPlus.com. For fans of The Great Courses it's overwhelmingly awesome. You subscribe to The Great Courses Plus, and you can then watch 300 great courses and over 6,000 video lectures as much as you want, whenever you want!
After the initial free month, the price is only $19.99/month now! A bargain considering all the great courses you get access to. And if you sign up for a full year the price breaks down to only $14.99/month. We've gone through their entire catalog and there are so many courses and individual lectures we want to watch. You can browse all these courses by category on their website as well:
Browse Over 300 Courses Currently Offered Through the The Great Courses Plus
We've updated a blog post that lays out The Great Courses Plus in more detail and lists all the current courses:
Watch 300 Great Courses on the Great Courses Plus Updated Blog Post
Posted by LearnOutLoud | Permalink
August 14, 2013
Take a journey through the History of Art with this free video mini-course from the Otis College of Art and Design. This course has great visual accompaniments of the works of art being discussed. It's a free 2 hour, 27 episode video series called "Art History Time Line". Professor Jeanne Willette takes you from the Caves to Romanticism in this video course. Each episode lasts about 5 minutes and covers a specific period in Art History. Learn about famous periods such as the Renaissance, the Baroque, Neo-Classicism, and Romanticism.
Also check out this other free video course offered by the Otis College of Art and Design, which further extends the Art History Timeline to the History of Modern Art:
You can also watch 13 lectures from the Modern Art History course which is being offered through YouTube from the Otis College of Art and Design. In these lectures Dr. Parme Giuntini, Director of Art History at Otis College of Art and Design, covers many schools of modern art including Realism, Impressionism, Post-Impressionism, Art Nouveau, and more. She also provides the political and social context which these art movements arose from. Enjoy this free, 5-hour introduction to Modern Art from the Otis College of Art and Design.
For an amusing talk on modern art, listen to author Tom Wolfe in this talk he gave at his 60th class reunion at Washington and Lee University:
In the tradition of his 1975 book The Painted Word, Tom Wolfe skewers the modern art world of the 21st century. He presents slides of the work of famous "deskilled" and "hands off" modern artists such as Jeff Koons, Damien Hirst, and Marina Abramovic. He talks about the art world establishment as consisting of about 3,000 people who determine the taste and value of modern art.
Posted by LearnOutLoud | Permalink
March 4, 2013
Dr. T. Colin Campbell is a professor of nutritional biochemistry at Cornell University who led a massive study of nutrition in rural China in the 1980s. He published his findings in the now bestselling book The China Study and he was featured prominently in the popular 2011 documentary Forks Over Knives.
Resolving the Health Care Crisis
In this 20-minute TEDx talk, Dr. T. Colin Campbell summarizes many of his findings from his over 40 years of experience at the forefront of nutrition research. He prescribes changes in nutrition instead of prescription drugs for resolving our current health care crisis. Through a plant-based diet that cuts out excess sugar, fat, and salt, along with cutting out excessive consumption of animal protein and dairy products, Dr. Campbell argues that we can prevent and cure many of the diseases that haunt consumers of the Western affluent diet. This talk is available on streaming video along with a visual slide show that Dr. Campbell presents.
And if you're interested in learning more about Dr. Campbell's ideas along with nutritional advice from many other doctors, then watch the documentary Forks Over Knives. It will definitely get you thinking about what you eat!
Posted by LearnOutLoud | Permalink
December 11, 2012
We've been browsing YouTube lately for some of the best videos we don't yet have on our site. Today we're featuring some of the great science videos we've found and have now added onto our site. We'll start out with this great video from theoretical physicist Richard Feynman:
The Pleasure of Finding Things Out
In this 50-minute video Richard Feynman looks back on his life and discusses his approach towards science. He reflects on times with his father that instilled his curiousity in the scientific world. Feynman also talks about his work on the Manhattan Project and the creation of the atomic bomb towards the end of World War II. He then examines some of the contributions he made to physics in the second half of the 20th century (which earned him the Noble Prize), and he describes his chaotic method of teaching science which proved to be very popular.
And here are some of the other amazing science videos we added:
Cosmos: A Personal Voyage the thirteen-part television series written and hosted by Carl Sagan
God, The Universe, and Everything Else discussion featuring Stephen Hawking, Carl Sagan, & Arthur C. Clarke
An Even Shorter History of Nearly Everything talk on the history of science with author Bill Bryson
The Genius Of Charles Darwin three-part television documentary written and presented by evolutionary biologist Richard Dawkins
The Origin of the Universe talk by Stephen Hawking
Isaac Asimov in Conversation interview with the popular science author
And check out these three debates from the American Museum of Natural History moderated by Neil deGrasse Tyson and featuring panels of leading scientists:
2010 Rose Center Anniversary Isaac Asimov Debate: Is Earth Unique?
2011 Isaac Asimov Memorial Debate: The Theory of Everything
2012 Isaac Asimov Memorial Debate: Faster Than the Speed of Light
We hope you enjoy these great videos we discovered on YouTube! Many more to come.
For more free science videos and audio books check out our Free Science Audio & Video section:
Posted by LearnOutLoud | Permalink
November 24, 2012
One of our favorite audio publishers has always been Sounds True. They began as a conference and lecture recording service back in 1985 and continue to release many titles by famous authors and teachers which are not normally available in print. Sounds True focuses on titles about spiritual traditions, meditation, psychology, creativity, health and healing, self development, and relationships. They specialize in audio, but they have also made some video courses throughout the years. In fact Sounds True now has a YouTube channel now:
They've uploaded free video samples of many of their audio & video courses and we have now embedded many of those videos onto our site. Also many of these courses are now available on video download through the Sounds True website. We link to Sounds True for both the DVDs and the video downloads. Here are some of their courses which now feature free video samples on our site:
African Healing Dance by Wyoma
Sun Salutations by Shiva Rea
Good Medicine by Pema Chodron
The Flowering of Human Consciousness by Eckhart Tolle
Yoga Shakti by Shiva Rea
The Energetics of Healing by Caroline Myss
Awakening Through Sound by Chloe Goodchild
Mindful Movements by Thich Nhat Hanh
The Breathing Box by Gay Hendricks
The Wave by Gabrielle Roth
The Inner Wave by Gabrielle Roth
The Power Wave by Gabrielle Roth
Qigong: Traditional Chinese Exercises by Ken Cohen
Mindfulness and the Brain by Jack Kornfield and Dan Siegel
Develop Qi Strength and Power by John P. Milton
Tibetan Energy Yoga by Lama Surya Das
Yoga for Your Eyes by Meir Schneider
Meditation for Beginners by Jack Kornfield
Finding Your Life's Purpose by Eckhart Tolle
Living Your True Purpose by Eckhart Tolle
Cleanse & Build Inner Qi by John P. Milton
The Energy Medicine Kit by Donna Eden
Cultivate Longevity by John P. Milton
And you can browse over 700 Sounds True courses (500 that are available on audio download on LearnOutLoud.com), right here:
Browse Over 700 Sounds True Courses
Posted by LearnOutLoud | Permalink
October 17, 2012
Each presidential election year PBS produces the Frontline documentary "The Choice". It premiered last week and you can now watch the 2-hour documentary "The Choice 2012" on YouTube. This documentary goes beyond the talking points of Barack Obama and Mitt Romney, and looks at their biographies in order to discover what drives them and informs their decisions. The documentary goes back to the upbringing of both candidates and follows them through their rise in politics and some of their more recent political struggles. It's a good look at Obama and Romney with insightful interviews from some of the people that have been closest to them. Enjoy this free documentary and maybe it'll inform your CHOICE!
Watch Frontline: The Choice 2012 on YouTube
Watch Frontline: The Choice 2012 on Frontline Website with Bonus Interviews and Features





Posted by LearnOutLoud | Permalink
August 15, 2012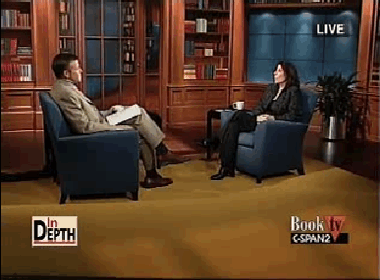 One of the best ways to learn about some of the greatest authors of our time is with Book TV's In Depth Author Interview Series. These comprehensive, live three-hour interviews cover an author's work throughout their career. It's a great way to hear from your favorite authors and to discover the ideas of authors you might not know much about. The show starts out as an interview from one of C-SPAN's hosts. One of the best aspects of the show is that after the first half hour it becomes a live call-in program so the authors get asked all sorts of questions from different viewpoints of people across the United States. All the programs are available to watch for free from the C-SPAN video library and for the modest price of $0.99 you can purchase each program on MP3 audio download from C-SPAN. This may be the best series Book TV offers and it gives invaluable insights into the greatest authors of our time.
Here are some of the In Depth interviews we've featured over the years with write ups of what these interviews cover:
In this In Depth interview Gore Vidal talks about his upbringing with books reading to his his grandfather who was the U.S. Senator Thomas Gore of Oklahoma. He also discusses his 7-part historical novel series "Narratives of Empire" which chronicles the American Empire from dawn to decay starting with the novel Burr about Aaron Burr and other founding fathers and going up to The Golden Age which he published in 2000 and goes into World War II and the start of the Cold War. Through this interview Gore Vidal offers his critique of American Empire and his "populist" viewpoint which speaks against America's expansive foreign policy, militarism, and corporate rule. It's an entertaining 3-hour interview with the irascible and irreverent Gore Vidal.
In this streaming video from C-SPAN's BookTV, Tom Wolfe talks about his career as writer from The Kandy-Kolored Tangerine-Flake Streamline Baby which he wrote back in the 1960s all the way up to his latest novel I Am Charlotte Simmons which explores the college campus life in the present day. He fields call-in questions from people across the United States and tells us the secrets of his craft. Indeed, no writer today is as fun to listen to as Tom Wolfe.
In Depth with Francis Fukuyama
In this interview with political philosopher and author Francis Fukuyama, he discusses many of his books including America at the Crossroads: Democracy, Power, and the Neoconservative Legacy. Much of the discussion is over Iraq which Fukuyama opposed, and he has since openly criticized Neoconservatives even though Fukuyama is a conservative himself. He fields many questions from callers across the political spectrum. This free interview is available on streaming video from BookTV.
New York Times columnist Thomas Friedman is full of ideas on globalization, foreign affairs, economics, education, fuel efficiency, and much more and he gets a chance to express a lot of them in this 3 hour interview from C-SPAN's BookTV. He fields questions from callers all over the world, discussing this new "flat" world we're living in and what that means for all of us. This title is available as a streaming video.
In this generous 3-hour interview provided on streaming video by BookTV, John Updike talks about his life as a writer and observer of the human condition. Last week the literary world mourned the death of Updike who's literary reputation places him among the likes of Mailer, Vonnegut and Roth as one of the great contemporary American novelists. Here you can watch him as he examines his childhood, discusses his early start with the New Yorker Magazine, and answers questions about his prolific career as an author and literary critic. This streaming video is available through the BookTV website.
In this three-hour interview from BookTV's In-Depth series, author Temple Grandin discusses her autism and the wide spectrum of autism, and how she has used her insights into autism to help her relate to the inner worlds of animal. Her autism leads to hypersensitivity to noise and other sensory stimuli and she correlates it to how animals perceive the world through their senses. She talks about how she has used this correlation to improve animal welfare in the agricultural industry. In the interview Grandin also provides a host of insights into what it is like to live as an autistic person. This talk is available on streaming video from C-SPAN's BookTV.
One of our favorite free video resources is the C- SPAN BookTV series In Depth. This series features 3-hour long interviews with America's greatest and most prolific authors towards the latter part of their careers. Included in the interviews are questions from callers across the United States, that always make for interesting discussion. This free video includes the three hour video interview with the late author & activist Susan Sontag. She answers questions about politics, movies, and the many nonfiction & fiction books she has written throughout her career. Watch this free streaming video from BookTV.
And here are all 80+ of the In Depth interviews we feature! This is all of the In Depth programs featured in the C-SPAN video library through the summer of 2011:
In Depth with Arthur Schlesinger, Jr.
In Depth with Barbara Ehrenreich
In Depth with Christopher Buckley
In Depth with Christopher Hitchens
In Depth with David Halberstam
In Depth with David Herbert Donald
In Depth with David McCullough
In Depth with Doris Kearns Goodwin
In Depth with Edward O. Wilson
In Depth with Francis Fukuyama
In Depth with Harvey Mansfield
In Depth with John Hope Franklin
In Depth with Margaret MacMillan
In Depth with Michael Eric Dyson
In Depth with Norman Podhoretz
In Depth with R. Emmett Tyrrell
In Depth with Simon Winchester
In Depth with Victor Davis Hanson
In Depth with Vincent Bugliosi
In Depth with William F. Buckley Jr.
Go In Depth with C-SPAN's Book TV!




Posted by LearnOutLoud | Permalink