June 2007
November 2021
| Su | Mo | Tu | We | Th | Fr | Sa |
| --- | --- | --- | --- | --- | --- | --- |
| | 1 | 2 | 3 | 4 | 5 | 6 |
| 7 | 8 | 9 | 10 | 11 | 12 | 13 |
| 14 | 15 | 16 | 17 | 18 | 19 | 20 |
| 21 | 22 | 23 | 24 | 25 | 26 | 27 |
| 28 | 29 | 30 | | | | |
June 13, 2007

For those of you unaware, the Audie Awards are sort of the Oscars for audio books and they were held June 1st in New York City, NY. They are run by the Audio Publishers Association. Hopefully next year a LearnOutLoud.com audio book will be up for an Audie but until then we applaud the winners of the 2007 Audies. Here's the winners that apply to audio learning in general and we feature on our site:
Audiobook of the Year
Inspired by...The Bible Experience: New Testament
Publisher: Zondervan
Narrator: Denzel Washington, Blair Underwood, Angela Bassett, Juanita Bynum, Shirley Caesar, Kirk Franklin and more
Politics
Hubris
Publisher: Blackstone Audiobooks
Author: Michael Isikoff, David Corn
Narrator: Stefan Rudnicki
Classics
To Kill a Mockingbird
Publisher: Caedmon Audio
Author: Harper Lee
Narrator: Sissy Spacek
Non-Fiction, Abridged
The Beatles
Publisher: Simon & Schuster Audio
Author: Bob Spitz
Narrator: Alfred Molina
Personal Development/Motivational
For the Love of a Dog: Understanding Emotion in You and Your Best Friend
Publisher: Tantor Media
Author: Patricia B. McConnell
Narrator: Ellen Archer
Biography/Memoir
Teacher Man
Publisher: Simon & Schuster Audio
Author: Frank McCourt
Narrator: Frank McCourt
Business Information/Educational
The Long Tail
Publisher: Hyperion Audiobooks
Author: Chris Anderson
Narrator: Christopher Nissley
Inspirational/Spiritual
Inspired by...The Bible Experience: New Testament
Publisher: Zondervan
Narrator: Denzel Washington, Blair Underwood, Angela Bassett, Juanita Bynum, Shirley Caesar, Kirk Franklin and more
Humor
Spoiled Rotten America
Publisher: Harper Audio
Author: Larry Miller
Narrator: Larry Miller
Short Stories/Collections
This I Believe: Personal Philosophies of Remarkable Men and Women
Publisher: Audio Renaissance
Editors: Jay Allison and Dan Gediman
Narrator: Bill Gates, Martha Graham, et al.
Original Work
Soundwalk: Hasidic Williamsburg, Brooklyn for Men & Soundwalk: Hasidic Williamsburg, Brooklyn for Women
Publisher: Soundwalk
Narrator: Joseph Piekarski and Pearl Gluck
Solo Narration – Male
Peter and the Shadow Thieves
Publisher: Brilliance Audio
Author: Dave Barry and Ridley Pearson
Narrator: Jim Dale
Solo Narration – Female
Telegraph Days
Publisher: Simon & Schuster Audio
Author: Larry McMurtry
Narrator: Annie Potts
Narration by Author or Authors
The Tortilla Curtain
Publisher: Blackstone Audiobooks
Author: T. Coraghessan Boyle
Narrator: T. Coraghessan Boyle
Audio Drama
Radio Theatre's The Life of Jesus
Publisher: Tyndale/Focus on the Family
Author: Paul McCusker
Narrators: Richard O'Callaghan, Adam Godley, Geoffrey Palmer, Robert Hardy and a full cast
Posted by LearnOutLoud | Permalink
June 4, 2007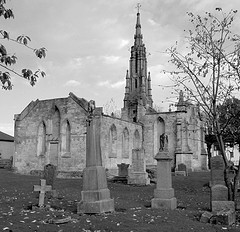 Just spent the last few days out at the National Book Expo and had a lot of conversations with major publishers about DRM. The general consensus among most people is that DRM is on the way out. Apple.com's homepage is featuring DRM-free music. Top articles talking about the demise of DRM (such as this one I wrote back in November) regularly are featured on popular media sites like Digg and TechCrunch. However, there is still a lot of resistance from big content companies (e.g., record labels, publishers, etc.) to put content out there DRM-free.
In this article I'll give five reasons why you won't see DRM (at least not audio-based DRM) five years from now. Hopefully this article will help (at least in a small way) to convince big content companies to move away from DRM sooner rather than later. I'll also give five suggestions for things you can do to speed DRM's demise.
Reason #1 - The mobile media market. According to projections within five years there will be more than four billion media-enabled mobile phones on the market. That's an incredibly huge opportunity for content providers (witness what happened in the ringtone market a few years back and you'll have a sense of the upcoming explosion in mobile audio content). However, mobile content companies and carriers don't want to deal with a variety of proprietary file types. They'll instead want to focus on a limited number of non-proprietary file types like MP3 and AAC. In and of itself this trend is very likely to put an end to audio DRM.

Reason #2 - EMI. The fact that the world's fourth largest record label was willing and able to make their entire catalog available DRM-free is testament to how far we've come. Getting the sign-off to do this was no insignificant thing as it meant convincing artists, agents and many others in the music industry that this was a good thing. If EMI was able to do it then it's only a matter of time before others will follow (assuming that EMI has reasonable success with their strategy). Up until a month ago many people assumed that convincing major content providers to go DRM-free was just too hard. EMI has helped to show that while it isn't easy, it is achievable.
Reason #3 - Amazon. Amazon recently announced they were launching a DRM-free music store. Amazon is already one of the Top 5 sellers of music depsite never having sold a single music downloand. Their entrance into the market wiill have a huge impact and as labels and publishers realize the huge amount of the money they are missing by not being DRM-free and not being included in Amazon's digital catalog most of them likely will make the switch.
Reason #4 - Growing customer awareness. The infamous Steve Jobs memo and other news of late has helped bring DRM to the forefront of customer awareness. Although many people still don't know what DRM is that is gradually changing. And as customer's perceptions change they'll start to demand that they can do what they want with their media uncumbered from DRM. That will help lift sales of DRM-free content and convince more content onwers to make the switch. That'll be one helluva virtuous cycle.
Reason #5 - Increasing complexity. We live in a world that is moving incredibly fast. There are more devices being produced than ever, more websites selling content and more consumers. The challenge with any proprietary, DRM-infected platform is that it has to do so much more work to adapt to the changing world. For instance, our main competitor Audible.com has to work diligently to ensure that mobile handsets supports its ".aa" files (Hint: Most don't). We just need to make sure that mobile handsets support MP3 and AAC files (Hint: Most do and in the future it's a pretty safe bet that they all will.). Makes our job a whole lot easier.
For these five reasons I think you'll see a complete end to DRM as early as the end of this decade. Want to speed the process? Take the five steps below:

#1 - Support Apple/EMI. One of the first things I'm doing this week is buying a bunch of iTunes DRM-free content. First of all, it makes sense to me to do this now that it isn't crippled content that I might not be able to play a few years from now. Second, I'm voting with my dollars. If Apple and EMI report great sales it'll help the other record labels to follow suit.
#2 - Support other people selling DRM-free content. A while back I posted a round-up of other DRM-free providers of audio content. I encourage you to patronize these sites. Sure this is self-serving but I truly believe that by spending the vast majority of your money on DRM-free content you'll send a clear message to content owners.

#3 - Support organizations that are fighting against DRM. DefectivebyDesign.org is probably the best place to start. Donate money to them and see how else you can help them out. These guys have been fighting the fight for a long time and the tide is starting to turn in no small part due to the efforts of people like Corey Doctorow, Jason Calacanis and others who've railed against DRM in the past.
#4 - Spread the word about DRM. The next time you see a friend downloading DRM-infected songs off iTunes ask them if they know about DRM. Explain to them that they might want to think twice about buying a song they may not be able to play in a few years. You'll be doing them a favor and at the same time you'll be helping spread awareness.
#5 - Digg, Furl, del.icio.us, etc. this article. :)
We're getting really close to a DRM-free world and if we band together on this one we can move into a world where the power shifts back into the hands of the consumer and messages like "not authorized to play" are a thing of the past.
Posted by | Permalink