January 12, 2023
Recently I drove from California to Texas and back for the holidays and I downloaded and tested out an app for my iPhone that I'd heard of called Autio (it used to be called HearHere). The app features over 10,000 location-based audio stories across the United States. The short audio stories are narrated by many professional narrators. Actor Kevin Costner is a co-founder of Autio and also narrates some stories. I love taking road trips and I love learning about where I'm driving through, so I decided to purchase the very reasonable Autio annual membership at $35.99 and test it out. Note that the app is currently only available on iOS for iPhones and is not yet available on Android phones.
You can check out the Autio website here:
And you can download the Autio iPhone app here:
Autio: Location-Based Story Guide App
The app is very easy to use and intuitive, showing you all the audio stories on a map as markers that you can easily click on to listen to. The map shows your location, so you can pick out audio stories which are coming up on your journey. You can also scroll through all the names of the stories on the map to pick out the ones you're wanting to listen to. The audio stories are short (usually under 5 minutes). The content of the audio is basically like a museum tour for the open road. It's straightforward and factual with narrated recordings of well-written short-form content that usually pertains to the history of the area. One thing I thought that might've improved the audio stories was maybe having some recordings that were more like conversational podcasts. Like if they interviewed local historians about a particular place it might make for a more compelling listen. Also for major landmarks on the road, it might be nice to have some longer form audio content than just a 5-minute story. But that might not be scalable if you're doing over 10,000 audio recordings! There were always plenty of audio story landmarks on the map to choose from which was nice.
One of the other challenges if you are out on the open road is having internet service to be able to stream the audio stories. A few times a story would get stuck buffering when I was out of service range. You can download stories if you'd like in advance if you have the forethought to do so. When you're in a city the audio streaming is no problem, but when you're in the middle of the New Mexico desert it can sometimes be challenging with the app.
Even if you're not out on the open road, the Autio app can be fun to click around on. Go through the United States map and find places you've been or learn some new things about places you've never been. It's a fun app that I'm glad I downloaded for road trips. When I wasn't listening to audio books or podcasts or music, I'd switch over to the Autio app for a while to learn about my surroundings. I do hope the Autio app succeeds. 15 years ago I wrote a blog post called Guide to Audio Tours which covered dozens of walking tours, driving tours, museum tours, and more. But most of the resources and websites I linked to have disappeared. Hopefully, Autio will continue to be alive for years to come!
June 28, 2020
In recent years the popular music and podcast service Spotify has become a destination for audiobooks as well! Whether it's self help audio programs from Made for Success, full cast plays on audio from L.A. Theatre Works, or language learning programs from Penton Overseas, you can find a lot of audiobooks to learn from. To help you discover these audiobooks we've put together playlists on our Spotify account which you can check out and follow here:
LearnOutLoud Playlists of Audiobooks on Spotify
After browsing around Spotify we've come across one large audiobook publisher that has embraced releasing titles on the platform. They're called Dreamscape Media and you can check out all the titles they've published at www.dreamscapepublishing.com. In addition to being on Audible.com, Dreamscape Media has released most of the audiobooks they've published on Spotify, and they've published over 5,000 titles to date! Most of their audiobooks are in the fiction categories which we don't really feature on LearnOutLoud (romance, mysteries, thrillers, etc.), but they've also published a significant number of new nonfiction audiobooks. We've picked out 300 of their nonfiction audiobooks and have added them to our LearnOutLoud.com Free Audiobooks Section. We'll link directly to our title pages for these audiobooks which you can browse below where we've listed them all by category. Seize the day when it comes to listening to these audiobooks because you never know when the publisher might take them down. We're still kicking ourselves over not listening to more of the Joseph Campbell lectures that were on Spotify but have now been removed. Anyway, here are 300 new nonfiction audiobooks free on Spotify courtesy of Dreamscape Media!
Please Note: In order to listen to these audiobooks you'll need a free Spotify account. You can listen for free with occasional ads and they also have Spotify software for easier listening on your computer or smart phone. If you want to listen ad-free and you love music as well, we can't recommend Spotify Premium highly enough. Here are the 300 audiobooks you can listen to:
Arts & Entertainment Audio Books:
A Futile and Stupid Gesture: How Doug Kenney and National Lampoon Changed Comedy Forever by Josh Karp
100 Things the Simpsons Fans Should Know & Do Before They Die by Allie Goertz, Julia Prescott
Directing Actors by Judith Weston
Go Ahead in the Rain: Notes to A Tribe Called Quest by Hanif Abdurraqib
My Week with Marilyn by Colin Clark
Short Nights of the Shadow Catcher: The Epic Life and Immortal Photographs of Edward Curtis by Timothy Egan
Biography Audio Books:
Being John Lennon: A Restless Life by Ray Connolly
Elton John: The Biography by David Buckley
For Your Consideration: Dwayne "The Rock" Johnson by Tres Dean
For Your Consideration: Keanu Reeves by Larissa Zageris, Kitty Curran
The Class of '65: A Student, a Divided Town, and the Long Road to Forgiveness by Jim Auchmutey
Fragments of Isabella: A Memoir of Auschwitz by Isabella Leitner
H.H. Holmes: The True History of the White City Devil by Adam Selzer
Say I'm Dead: A Family Memoir of Race, Secrets, and Love by E. Dolores Johnson
Eisenhower's Armies: The American-British Alliance During World War II by Niall Barr
Friendly Fire by C.D.B. Bryan
Guadalcanal Diary by Richard Tregaskis
After the Fall: The Remarkable Comeback of Richard Nixon by Kasey S. Pipes
Lessons My Father Taught Me: The Strength, Integrity, and Faith of Ronald Reagan by Michael Reagan
Washington and Hamilton: The Alliance That Forged America by Stephen F. Knott, Tony Williams
Working with Winston: The Unsung Women Behind Britain's Greatest Statesman by Cita Stelzer
Business Audio Books:
The Great Reversal: How America Gave Up on Free Markets by Thomas Philippon
Socialism Sucks: Two Economists Drink Their Way Through the Unfree World by Robert Lawson, Benjamin Powell
Who Cooked Adam Smith's Dinner?: A Story of Women and Economics by Katrine Marcal
Boom: Bridging the Opportunity Gap to Reignite Startups by Craig Hall
The Fifteen Percent: Overcoming Hardships and Achieving Lasting Success by Terry Giles
The Capitalist Code: It Can Save Your Life and Make You Very Rich by Ben Stein
Deduct Everything!: Save Money with Hundreds of Legal Tax Breaks, Credits, Write-Offs, and Loopholes by Eva Rosenberg
Work Your Money, Not Your Life: How to Balance Your Career and Personal Finances to Get What You Want by Roger Ma, Jenn Roberts Ma
Your Score: An Insider's Secrets to Understanding, Controlling, and Protecting Your Credit Score by Anthony Davenport
21 Great Leaders: Learn Their Lessons, Improve Your Influence by Pat Williams, Jim Denney
How Leaders Decide: A Timeless Guide to Making Tough Choices by Greg Bustin
Talk Is Chief: Leadership, Communication, and Credibility in a High-Stakes World by Jack Modzelewski
iCompete: How My Extraordinary Strategy for Winning Can Be Yours by John T. Hewitt
Iconic Advantage: Don't Chase the New, Innovate the Old by Soon Yu
Smart Skills: Working with Others by Frances Kay
The 30-Minute Millionaire: The Smart Way to Achieving Financial Freedom by Peter J. Tanous, Jeff Cox
Isn't That Rich?: Life Among the 1 Percent by Richard Kirshenbaum
The Little Book of Prosperity: The 12 Principles of Wealth and Abundance by Chris Gentry
Education & Professional Audio Books:
I Shouldn't Be Telling You This: Success Secrets Every Gutsy Girl Should Know by Kate White
Smart Skills: Building Career Success by Anthony Jacks
Start Now: Because That Meaningful Job Is out There, Just Waiting for You by Reynold Levy
Between Hope and Fear: A History of Vaccines and Human Immunity by Michael Kinch
The End of the Beginning: Cancer, Immunity, and the Future of a Cure by Michael Kinch
Handbook for a Post-Roe America by Robin Marty
Human Heart, Cosmic Heart: A Doctor's Quest to Understand, Treat, and Prevent Cardiovascular Disease by Thomas Cowan
The Invention of Surgery: A History of Modern Medicine: From the Renaissance to the Implant Revolution by David Schneider
On Call in the Arctic: A Doctor's Pursuit of Life, Love, and Miracles in the Alaskan Frontier by Thomas J. Sims
Patient Care: Death and Life in the Emergency Room by Paul Seward
Blackboard: A Personal History of the Classroom by Lewis Buzbee
The Montessori Toddler by Simone Davies
The Prize: Who's in Charge of America's Schools? by Dale Russakoff
Unschooled: Raising Curious, Well-Educated Children Outside the Conventional Classroom by Kerry Mcdonald, Peter Grey
Save the Cat! Goes to the Movies: The Screenwriter's Guide to Every Story Ever Told by Blake Snyder
Save the Cat!: The Last Book on Screenwriting You'll Ever Need by Blake Snyder
History Audio Books:
The Eternal City: A History of Rome by Ferdinand Addis
The Last Best Hope: The Greatest Speeches of Ronald Reagan by Ronald Reagan
1956: The World in Revolt by Simon Hall
Literature Audio Books:
Dear Fahrenheit 451: Love and Heartbreak in the Stacks by Annie Spence
On the Shoulders of Giants by Umberto Eco
The Toni Morrison Book Club by Juda Bennett, Winnifred Brown-Glaude
Philosophy Audio Books:
The Case Against Perfection by Michael J. Sandel
How to Teach Philosophy to Your Dog: Exploring the Big Questions in Life by Anthony McGowan
Politics Audio Books:
The New Road to Serfdom: A Letter of Warning to America by Daniel Hannan
The Democracy Fix: How to Win the Fight for Fair Rules, Fair Courts, and Fair Elections by Caroline Fredrickson
How the Government Got in Your Backyard: Superweeds, Frankenfoods, Lawn Wars, and the (Nonpartisan) Truth About Environmental Politics by Jeff Gillman, Eric Heberlig
In a Day's Work: The Fight to End Sexual Violence Against America's Most Vulnerable Workers by Bernice Yeung
ISIS: Inside the Army of Terror by Michael Weiss, Hassan Hassan
No Place on the Corner: The Costs of Aggressive Policing by Jan Haldipur
The Ultimate Guide to the 2020 Election: 101 Nonpartisan Solutions to All the Issues that Matter by Ryan Clancy, Margaret White
Deceiving the Sky: Inside Communist China's Drive for Global Supremacy by Bill Gertz
Footprints in the Dust: Nursing, Survival, Compassion, and Hope with Refugees Around the World by Roberta Gately
Saudi, Inc.: The Arabian Kingdom's Pursuit of Profit and Power by Ellen R. Wald
Death of the Liberal Class by Chris Hedges
Blind Ambition: The White House Years by John W. Dean
The Impeachment and Trial of Andrew Johnson: Seventeenth President of the United States by David Miller DeWitt
The Promise and the Dream: The Untold Story of Martin Luther King, Jr. and Robert F. Kennedy by David Margolick
The Putin Interviews: Oliver Stone Interviews Vladimir Putin by Oliver Stone
Religion & Spirituality Audio Books:
One Blade of Grass: Finding the Old Road of the Heart, a Zen Memoir by Henry Shukman
Theravada Buddhism: Simple Guides by Diana St. Ruth, Richard St. Ruth
What's Beyond Mindfulness?: Waking Up to This Precious Life by Stephen Fulder
The World Could Be Otherwise: Imagination and the Bodhisattva Path by Norman Fischer
Beholding and Becoming: The Art of Everyday Worship by Ruth Chou Simons
The Bondage Breaker: Overcoming Negative Thoughts, Irrational Feelings, Habitual Sins by Neil T. Anderson
The Bumps Are What You Climb On: Encouragement for Difficult Days by Warren W. Wiersbe
Church of Cowards: A Wake-Up Call to Complacent Christians by Matt Walsh
DiscipleShift: Five Steps That Help Your Church to Make Disciples Who Make Disciples by Jim Putman, Bobby Harrington
Enough: Silencing the Lies That Steal Your Confidence by Sharon Jaynes
Finding Deep and Wide: Stop Settling for the Life You Have and Live the One Jesus Died to Give You by Shellie Rushing Tomlinson
A Generous Life: 10 Steps to Living a Life Money Can't Buy by David Green
Growing Up: How to Be a Disciple Who Makes Disciples by Robby Gallaty
Inspiration in My Shoes by Diana Patton
Interrupted: When Jesus Wrecks Your Comfortable Christianity by Jen Hatmaker
A Midwife in Amish Country: Celebrating God's Gift of Life by Kim Woodard Osterholzer
The Power of a Woman's Words: How the Words You Speak Shape the Lives of Others by Sharon Jaynes
Soul Feast: An Invitation to the Christian Spiritual Life by Marjorie J. Thompson
When God Happens: True Stories of Modern Day Miracles by Angela Hunt, Bill Myers
Why Does God Care Who I Sleep With? by Sam Allberry
Your Life Is Worth Living: 50 Lessons to Deepen Your Faith by Fulton Sheen, Robert Barron
Christian Beliefs: Twenty Basics Every Christian Should Know by Wayne Grudem, Elliot Grudem
Dark Agenda: The War to Destroy Christian America by David Horowitz
The Divine Dance: The Trinity and Your Transformation by Richard Rohr
The Enneagram: A Christian Perspective by Richard Rohr, Andreas Ebert
The Forgotten Trinity: Recovering the Heart of Christian Belief by James R. White
Orthodox Church: Simple Guides by Katherine Clark
Unveiled: The Bible, the Qur'an, and Women by Esther Ahmad, J. Chester
The Torah by Rabbi Rodney Mariner
Divinity of Doubt: The God Question by Vincent Bugliosi
Everything Belongs: The Gift of Contemplative Prayer by Richard Rohr
Falling Upward: A Spirituality for the Two Halves of Life by Richard Rohr
The Naked Now: Learning to See as the Mystics See by Richard Rohr
100 Bible Verses Everyone Should Know by Heart by Robert J. Morgan
Science Audio Books:
The Equations of Life: How Physics Shapes Evolution by Charles S. Cockell
One Wild Bird at a Time: Portraits of Individual Lives by Bernd Heinrich
When Humans Nearly Vanished: The Catastrophic Explosion of the Toba Volcano by Donald R. Prothero
The Archipelago of Hope: Wisdom and Resilience from the Edge of Climate Change by Gleb Raygorodetsky
A Naturalist at Large: The Best Essays of Bernd Heinrich by Bernd Heinrich
Nature's Best Hope: A New Approach to Conservation that Starts in Your Yard by Douglas W. Tallamy
Self Development Audio Books:
14 Days: A Mother, a Daughter, a Two Week Goodbye by Lisa Goich
Ageless Brain: Think Faster, Remember More, and Stay Sharper by Lowering Your Brain Age by Julia VanTine
Aging in Reverse: The Easy 10-Day Plan to Change Your State, Plan Your Plate, Love Your Weight by Natalie Jill
The Blue Zones: Lessons for Living Longer from the People Who've Lived the Longest by Dan Buettner
The Longevity Code: The New Science of Aging by Kris Verburgh
The Longevity Plan: Seven Life-Transforming Lessons from Ancient China by John D. Day, Jane Ann Day
The Stem Cell Cure: Remake Your Body and Mind by Guarav K. Goswami, Kerry Johnson
Super Ager: You Can Look Younger, Have More Energy, a Better Memory, and Live a Long and Healthy Life by Elise Marie Collins
Craft a Life You Love: Infusing Creativity, Fun & Intention into Your Everyday by Amy Tangerine
Disciplined Dreaming: A Proven System to Drive Breakthrough Creativity by Josh Linkner
The Runaway Species: How Human Creativity Remakes the World by David Eagleman, Anthony Brandt
The Four-Pack Revolution: How You Can Aim Lower, Cheat on Your Diet, and Still Lose Weight and Keep It Off by Chael Sonnen
The New Health Rules: Simple Changes to Achieve Whole-Body Wellness by Frank Lipman, Danielle Claro
The Ultimate Guide to Eating for Longevitiy: The Macrobiotic Way to Live a Long, Healthy, and Happy Life by Denny Waxman
20 Things I Know for Sure: Principles for Cultivating a Peaceful Life by Karen Casey
Calm Clarity: How to Use Science to Rewire Your Brain for Greater Wisdom, Fulfillment, and Joy by Due Quach
Fierce Joy: Choosing Brave over Perfect to Find My True Voice by Susie Rinehart
Happiness Hacks: 100% Scientific! Curiously Effective! by Alex Palmer
Own Your Greatness: Overcome Impostor Syndrome, Beat Self-Doubt, and Succeed in Life by Lisa Orbe-Austin, Richard Orbe-Austin
Secrets Kids Know…That Adults Oughta Learn: Enriching Your Life by Viewing It Through the Eyes of a Child by Allen Klein
Thrive: Finding Happiness the Blue Zones Way by Dan Buettner
The Way of Being Lost: A Road Trip to My Truest Self by Victoria Price
The Big Book of 30-Day Challenges: 60 Habit-Forming Programs to Live an Infinitely Better Life by Rosanna Casper
You Can't Ruin My Day: 52 Wake-Up Calls to Turn Any Situation Around by Allen Klein
The Ayurvedic Self-Care Handbook: Holistic Healing Rituals for Every Day and Season by Sarah Kucera
The Crying Book by Heather Christle
Gentle Energy Touch: The Beginner's Guide to Hands-On Healing: An Open Center Book by Barbara E. Savin
Overcoming Opioid Addiction: The Authoritative Medical Guide for Patients, Families, Doctors, and Therapists by Adam Bisaga
The Sudden Loss Survival Guide: Seven Essential Practices for Healing Grief by Chelsea Hanson
Understanding Your Grief: Ten Essential Touchstones for Finding Hope and Healing Your Heart by Alan D. Wolfelt
When Bad Things Happen to Good Women: Getting You (or Someone You Love) Through the Toughest Times by Carole Brody Fleet
When Reality Bites: How Denial Helps and What to Do When It Hurts by Holly Parker
Bare: A 7-Week Program to Transform Your Body, Get More Energy, Feel Amazing, and Become the Bravest, Most Unstoppable Version of You by Susan Hyatt
Change Maker: Turn Your Passion for Health and Fitness into a Powerful Purpose and a Wildly Successful Career by John Berardi
The Simple Heart Cure: The 90-Day Program to Stop and Reverse Heart Disease by Chauncey W. Crandall
Teaching Yoga Beyond the Poses: A Practical Workbook for Integrating Themes, Ideas, and Inspiration into Your Class by Sage Rountree, Alexandra Desiato
Unzip Your Genes: 5 Choices to Reveal a Radically Radiant You by Jennifer Stagg
Make It Stick: The Science of Successful Learning by Peter C. Brown
Tidy the F*ck Up: The American Art of Organizing Your Sh*t by Messie Condo
Chasing the Sun: How the Science of Sunlight Shapes Our Bodies and Minds by Linda Geddes
The 20-Month Legend: My Baby Boy's Fight with Cancer by Steve Tate
Almost Holy Mama: Life-Giving Spiritual Practices for Weary Parents by Courtney Ellis
Mom Hacks: 100+ Science-Backed Shortcuts to Reclaim Your Body, Raise Awesome Kids, and Be Unstoppable by Darria Gillespie
The New Rules of Pregnancy: What to Eat, Do, Think About, and Let Go of While Your Body Is Making a Baby by Adrienne L. Simone, Jaqueline Worth
The New Smart: How Nurturing Creativity Will Help Children Thrive by Terry Roberts
Parenting the New Teen in the Age of Anxiety: Raising Happy, Healthy Humans Ages 8 to 24 by John Duffy
Teaching Kids to Be Kind: A Guide to Raising Compassionate and Caring Children by Rachel Tomlinson
Designer Relationships: A Guide to Happy Monogamy, Positive Polyamory, and Optimistic Open Relationships by Mark A. Michaels, Patricia Johnson
Be the Light That You Are: Ten Simple Ways to Transform Your World with Love by Debra Landwehr Engle
Five Lessons: A Master Class by Neville by Neville Goddard
Change Your Schedule, Change Your Life by Suhas Kshirsagar, Michelle Seaton
Listful Thinking: Using Lists to Be More Productive, Successful and Less Stressed by Paula Rizzo
Take Back Your Time: Identify Your Priorities, Decrease Stress, and Increase Productivity by Morgan Tyree
Time Management Ninja: 21 Rules for More Time and Less Stress in Your Life by Craig Jarrow
Social Sciences Audio Books:
Good Enough: The Tolerance for Mediocrity in Nature and Society by Daniel S. Milo
Underdogma: How America's Enemies Use Our Love for the Underdog to Trash American Power by Michael Prell
Secondhand: Travels in the New Global Garage Sale by Adam Minter
Men on Strike: Why Men Are Boycotting Marriage, Fatherhood, and the American Dream – and Why It Matters by Helen Smith
Pretty Powerful: Appearance, Substance, and Success by Eboni K. Williams
Unbroken: One Woman's Journey to Rebuild a Life Shattered by Violence: A True Story of Survival and Hope by Madeleine Black
What Works: Gender Equality by Design by Iris Bohnet
Witches: The Transformative Power of Women Working Together by Sam George-Allen
A Few Red Drops: The Chicago Race Riot of 1919 by Claire Hartfield
The Lines Between Us: Two Families and a Quest to Cross Baltimore's Racial Divide by Lawrence Lanahan
The Memo: What Women of Color Need to Know to Secure a Seat at the Table by Minda Harts
Memoir of a Race Traitor: Fighting Racism in the American South by Mab Segrest
The Ungrateful Refugee: What Immigrants Never Tell You by Dina Nayeri
The Age of Addiction: How Bad Habits Became Big Business by David T. Courtwright
Autism in Heels: The Untold Story of a Female Life on the Spectrum by Jennifer Cook O'Toole
Dreaming on Both Sides of the Brain: Discover the Secret Language of the Night by Doris E. Cohen
The Left Brain Speaks, the Right Brain Laughs by Ransom Stephens
Nerve: Adventures in the Science of Fear by Eva Holland
Playful Intelligence: The Power of Living Lightly in a Serious World by Anthony T. DeBenedet
The Secret Life of the Mind: How Your Brain Thinks, Feels, and Decides by Mariano Sigman
The Secret Lives of Introverts: Inside Our Hidden World by Jenn Granneman
The Small Guide to Anxiety by Gary Small, Gigi Vorgan
From Here to There: The Art and Science of Finding and Losing Our Way by Michael Bond
Sports & Hobbies Audio Books:
The Book of Spice: From Anice to Zedoary by John O'Connell
Football for a Buck: The Crazy Rise and Crazier Demise of the USFL by Jeff Pearlman
5 Days to a Clutter-Free House: Quick, Easy Ways to Clear Up Your Space by Sandra Felton, Marsha Sims
The Rise of the Ultra Runners by Adharanand Finn
The Trainable Cat: A Practical Guide to Making Life Happier for You and Your Cat by John Bradshaw
Travel Audio Books:
Ethiopia – Culture Smart!: The Essential Guide to Customs & Culture by Sarah Howard
Ghana – Culture Smart!: The Essential Guide to Customs & Culture by Ian Utley
Kenya – Culture Smart!: The Essential Guide to Customs & Culture by Jane Barsby
Tanzania – Culture Smart!: The Essential Guide to Customs & Culture by Quintin Winks
Israel – Culture Smart!: The Essential Guide to Customs & Culture by Jeffrey Geri, Marian Lebor
Philippines – Culture Smart!: The Essential Guide to Customs and Culture by Graham Colin-Jones
Turkey – Culture Smart!: The Essential Guide to Customs and Culture by Charlotte McPherson
UAE – Culture Smart!: The Essential Guide to Customs and Culture by John Walsh
Australia – Culture Smart!: The Essential Guide to Customs & Culture by Barry Penney
New Zealand – Culture Smart!: The Essential Guide to Customs & Culture by Sue Butler
Britain – Culture Smart!: The Essential Guide to Customs & Culture by Paul Norbury
Ireland – Culture Smart!: The Essential Guide to Customs & Culture by John Scotney
Norway – Culture Smart!: The Essential Guide to Customs & Culture by Linda March
Cuba – Culture Smart!: The Essential Guide to Customs & Culture by Russell Madicks, Mandy Macdonald
Dominican Republic – Culture Smart!: The Essential Guide to Customs and Culture by Ginnie Bedggood
Mexico – Culture Smart!: The Essential Guide to Customs & Culture by Russel Maddicks
Chile – Culture Smart!: The Essential Guide to Customs & Culture by Caterina Perrone
Ecuador – Culture Smart!: The Essential Guide to Customs & Culture by Russel Maddicks
The Yellow Envelope: One Gift, Three Rules, and A Life-Changing Journey Around the World by Kim Dinan
Alta California: From San Diego to San Francisco, a Journey on Foot to Rediscover the Golden State by Nick Neely
And Dreamscape Media also publishes a lot of audiobooks for kids and teens. Here are some of those:
Abraham Lincoln: The Making of America by Teri Kanefield
Andrew Jackson: The Making of America by Teri Kanefield
Beastly Brains: Exploring How Animals Think, Talk, and Feel by Nancy F. Castaldo
Because They Marched: The People's Campaign for Voting Rights That Changed America by Russell Freedman
The Big Book of Bible Questions by Amy Parker
Dissenter on the Bench: Ruth Bader Ginsburg's Life and Work by Victoria Ortiz
Don't Sit on the Baby!: The Ultimate Guide to Sane, Skilled, and Safe Babysitting by Halley Bondy
Eureka!: 50 Scientists Who Shaped Human History by John Grant
Facing Frederick: The Life of Frederick Douglass, a Monumental American Man by Tonya Bolden
The Fierce 44: Black Americans Who Shook Up the World by The Staff of The Undefeated
Franklin D. Roosevelt: The Making of America by Teri Kanefield
Girls Against Girls: Why We Are Mean to Each Other and How We Can Change by Bonnie Burton
Herstory: 50 Women and Girls Who Shook Up the World by Katherine Halligan
Kid Activists: True Tales of Childhood from Champions of Change by Robin Stevenson
Kid Artists: True Tales of Childhood From Creative Legends by David Stabler
Kid Athletes: True Tales of Childhood from Sports Legends by David Stabler
Kid Authors: True Tales of Childhood from Famous Writers by David Stabler
Kid Presidents: True Tales of Childhood from America's Presidents by David Stabler
Kid Scientists: True Tales of Childhood from Science Superstars by David Stabler
The Life Heroic: How to Unleash Your Most Amazing Self by Elizabeth Svoboda
A Student's Guide to Culture by John Stonestreet, Brett Kunkle
Votes of Confidence: A Young Person's Guide to American Elections by Jeff Fleischer
June 22, 2020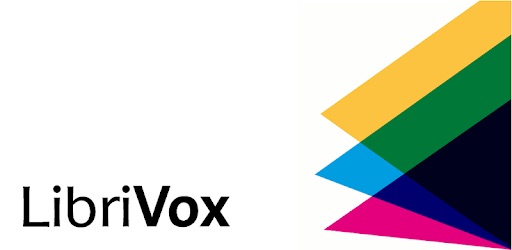 As we prepare to add thousands of new free titles to our LearnOutLoud Free Audio & Video Learning Directory, we took a deep dive into Librivox.org to pick out over 400 great new audio books that they've recorded over the past five years. The volunteer narrators at Librivox have now recorded over 14,000 free titles since 2005! It's a little overwhelming to try to go through them all. We've tried to pick out the most interesting and best narrated audio books they have to offer. Currently on our site we have 3,300 of their titles which we've selected that you can browse on their publisher page here:
3,300 of the Best Librivox Audio Books on LearnOutLoud.com
Now we've thoroughly browsed the audio books they've recorded in the past five years and picked out an additional 400 audio books we'll be adding to our site soon. Along with these 400 audio books, we've also updated many of the existing audio books on our site with better narrations of dozens of titles. For now here are the over 400 titles that we'll be adding soon. Right now we're linking directly to Librivox for them and we've sorted them according to our categories below:
Arts & Entertainment Audio Books:
Thoughts on Art and Life by Leonardo da Vinci
Lectures on Painting by Edward Armitage
The Seven Wonders of the Ancient World by Edgar James Banks
George Frideric Handel by Herbert Francis Peyser
Beethoven and His Nine Symphonies by Pitts Sanborn
Tchaikovsky and His Orchestral Music by Louis Biancolli
Johann Sebastian Bach by Herbert Francis Peyser
Wolfgang Amadeus Mozart by Herbert Francis Peyser
Stories From Wagner by J. Walker McSpadden
Biography Audio Books:
Mark Twain: His Life and Work by William M. Clemens
Mark Twain: The Complete Interviews by Mark Twain
A Confession by Leo Tolstoy
Mark Twain by Archibald Henderson
Memoir of Washington Irving by Charles Adams
Emily Bronte by Agnes Mary Frances Robinson
Jane Austen and Her Times by Geraldine Mitton
Heroines of Fiction by William Dean Howells
Giacomo Puccini by Wakeling Dry
Lady Byron Vindicated by Harriet Beecher Stowe
Life of Harriet Beecher Stowe: Compiled from Her Letters and Journals by Charles Edward Stowe
Shakespeare: Life and Work by John Munro, Frederick James Furnivall
The Early Lives of Dante by Giovanni Boccaccio, Leonardo Bruni
Joseph Conrad by Hugh Walpole
The Life of Mozart by Otto Jahn
Tolstoy by L. Winstanley
Joseph Conrad: A Personal Remembrance by Ford Madox Ford
Life and Times of Frederick Douglass by Frederick Douglass
My Reminiscences by Rabindranath Tagore
The Autobiography of an Ex-Colored Man by James Weldon Johnson
Narrative of The Life of David Crockett of The State of Tennessee by Davy Crockett
David Wark Griffith: A Brief Sketch of His Career by Robert Edgar Long
Life and Lillian Gish by Albert Paine
Screen Acting by Mae Marsh
A Narrative of the Life of David Crockett, Written by Himself by Davy Crockett
Diary of a Suicide by Wallace E. Baker
A Book of American Explorers by Thomas Wentworth Higginson
The Elephant Man and Other Reminiscences by Frederick Treves
The Women of the American Revolution by Elizabeth F. Ellet
Famous Impostors by Bram Stoker
The Making of an American by Jacob A. Riis
An American in the Making: The Life Story of an Immigrant by Marcus Eli Ravage
The History of Genghis Khan by Jacob Abbott
Recollections And Letters Of General Robert E. Lee By His Son by Robert E. Lee, Jr.
Napoleon: A Short Biography by Robert Matteson Johnston
Sir Francis Drake by Julian Corbett
Henry D. Thoreau by Franklin Benjamin Sanborn
The Lives of the Ancient Philosophers by Francois Fenelon
Passages from the Life of a Philosopher by Charles Babbage
Little Journeys to the Homes of American Statesmen by Elbert Hubbard
Susan B. Anthony: Rebel, Crusader, Humanitarian by Alma Lutz
A Boys' Life of Booker T. Washington by Walter Clinton Jackson
Hero Tales from History by Smith Burnham
The Life Of Abraham Lincoln by Ward Hill Lamon
Hurlbut's Life of Christ For Young and Old by Jesse Lyman Hurlbut
St. Francis of Assisi by G.K. Chesterton
Business Audio Books:
Struggles and Triumphs by P.T. Barnum
Principles of Political Economy by John Stuart Mill
Reflections on the Formation and Distribution of Wealth by Anne Robert Jacques Turgot
Fundamentals of Prosperity by Roger Babson
Education & Professional Audio Books:
A Collection of Supreme Court Opinions: 1803-2018
My Experiences as an Executioner by James Berry
An Essay on Crimes and Punishments by Cesare Beccaria
The Flu: A Brief History of Influenza by A. Mouritz
Little Masterpieces of Science: Health and Healing by George Iles
How We Think by John Dewey
On the Future of Our Educational Institutions by Friedrich Nietzsche
Emile by Jean-Jacques Rousseau
Education by Ellen G. White
How to Write a Novel
The American Language by H.L. Mencken
The Raven and The Philosophy Of Composition by Edgar Allan Poe
The Technique of the Mystery Story by Carolyn Wells
History Audio Books:
The Warren Report on the Assassination of President Kennedy
Watergate Report
The Domestic Slave Trade Of The Southern States by Winfield Hazlitt Collins
The Famous Missions of California by William Henry Hudson
Americans All, Immigrants All
Whom We Shall Welcome: Report of the President's Commission on Immigration and Naturalization
The Rise and Fall of Prohibition by Charles Hanson Towne
The Suffragette: The History of the Women's Suffrage Movement by Sylvia Pankhurst
A Century of Negro Migration by Carter G. Woodson
A History of California: The American Period by Robert Glass Cleland
The Chicago Race Riots, July 1919 by Carl Sandburg
The Frontier in American History by Frederick Jackson Turner
San Francisco Before And After The Earthquake by William Henry Irwin
The American Postal Service: History of the Postal Service from the Earliest Times by Louis Melius
A History of the Earthquake and Fire in San Francisco by Edward Hilton, Frank Aitken
The Story of King Arthur and His Knights by Howard Pyle
Europe In The Middle Ages by Ierne L. Plunket
Early Rome: From the Foundation of the City to its Destruction by the Gauls by Wilhelm Ihne
History of Egypt by Frederick C.H. Wendel
Roman History: The Early Empire by William Wolfe Capes
An Account of Egypt by Herodotus by Herodotus
The Vikings by Allen Mawer
Prehistoric Men by Robert John Braidwood
The Normans in European History by Charles Homer Haskins
The French Revolution by Robert Matteson Johnston
The History of Britain by John Milton
The Story of the French Revolution by Ernest Belfort Bax
History of France by Charlotte Mary Yonge
History of the World War by Francis Andrew March
The Rough Riders by Theodore Roosevelt
Campaigning With Grant by Horace Porter
The War That Will End War by H.G. Wells
The Colored Patriots of the American Revolution by William Cooper Nell
France At War: On the Frontier of Civilization by Rudyard Kipling
The Fireside Chats by Franklin D. Roosevelt
Noted Speeches of Abraham Lincoln by Abraham Lincoln
Presidential Farewell and Last Addresses
The World's Famous Orations, Vol. 2: Rome
The World's Famous Orations, Vol. 1: Greece
Andrew Jackson's State of the Union Addresses by Andrew Jackson
Abraham Lincoln's Inaugural Addresses by Abraham Lincoln
Famous Assassinations Of History by Francis Johnson
A Short History of the World by H.G. Wells
1001 Questions and Answers on General History by Benjamin Hathaway
Languages Audio Books:
The English Language by Logan Pearsall Smith
Mary's Grammar by Jane Marcet
A Cursory History of Swearing by Julian Sharman
Literature Audio Books:
The Metropolis by Upton Sinclair
The Minister's Wooing by Harriet Beecher Stowe
The Siege of London by Henry James
The Mark of Zorro by Johnston McCulley
Billy Budd by Herman Melville
Cane by Jean Toomer
The Dream Coach by Anne Parrish
The Girl from Hollywood by Edgar Rice Burroughs
A Son At The Front by Edith Wharton
The Half-Breed: A Tale of the Western Frontier by Walt Whitman
1900 or The Last President by Ingersoll Lockwood
A Wonder Book for Girls and Boys by Nathaniel Hawthorne
The Other House by Henry James
The Outcry by Henry James
The Tragic Muse by Henry James
Oldtown Folks by Harriet Beecher Stowe
The Cruise of the Dazzler by Jack London
Bracebridge Hall by Washington Irving
The Valley of Decision by Edith Wharton
The Papers by Henry James
A Daughter of the Snows by Jack London
A Country Doctor by Sarah Orne Jewett
Tales of the Fish Patrol by Jack London
A London Life by Henry James
The Odysseys of Homer by Homer
The Book of Good Counsels by Sir Edwin Arnold
A Book of Myths by Jean Lang
The Egyptian Book of the Dead by E.A. Wallis Budge
The Legends of King Arthur and His Knights by Sir Thomas Malory
The Chaucer Storybook by Geoffrey Chaucer, Eva March Tappan
Tales of Troy: Ulysses the Sacker of Cities by Andrew Lang
The Misanthrope by Moliere
The Quintessence of Ibsenism by George Bernard Shaw
Cousin Betty by Honore de Balzac
Royal Highness by Thomas Mann
The Markets of Paris by Emile Zola
Black Magic by Marjorie Bowen
Impressions of Theophrastus Such by George Eliot
His Masterpiece by Emile Zola
Scenes from a Courtesan's Life by Honore de Balzac
The History of the Devil by Daniel Defoe
Taking the Bastile by Alexandre Dumas
The Queen's Necklace by Alexandre Dumas
Lourdes by Emile Zola
Catriona by Robert Louis Stevenson
Demian: The Story of Emil Sinclair's Youth by Hermann Hesse
The Inheritors by Ford Madox Ford, Joseph Conrad
The Memoirs of Barry Lyndon, Esq. by William Makepeace Thackeray
The Ladies' Paradise by Emile Zola
The Vicar of Tours by Honore de Balzac
Horace Walpole's Letters: A Selection by Horace Walpole
Lodore by Mary Wollstonecraft Shelley
Hans of Iceland by Victor Hugo
The Forty-Five Guardsmen by Alexandre Dumas
The Fortune of the Rougons by Emile Zola
The Bridge Builders by Rudyard Kipling
The New Machiavelli by H.G. Wells
A Voyage to the Moon by Cyrano de Bergerac
The Story of a Modern Woman by Ella Hepworth Dixon
The Mystery of the Sea by Bram Stoker
The Master of Ballantrae by Robert Louis Stevenson
The Lost Girl by D.H. Lawrence
Eugenie Grandet by Honore de Balzac
Mark Twain's Speeches, Part 2 by Mark Twain
Mark Twain's Speeches, Part 1 by Mark Twain
Curiosities of Literature by Isaac D'Israeli
Essays on Modern Novelists by William Lyon Phelps
The Novels of Jane Austen by George Henry Lewes
Characters of Shakespeare's Plays by William Hazlitt
A Key To Uncle Tom's Cabin by Harriet Beecher Stowe
Through the Magic Door by Sir Arthur Conan Doyle
Victorian Literature by Clement Shorter
The Tale of Terror: A Study of the Gothic Romance by Edith Birkhead
Aesthetic as Science of Expression and General Linguistic by Benedetto Croce
A Student's History of American Literature by William Simonds
Poems of Rilke by Rainer Maria Rilke
The Madman by Kahlil Gibran
Slabs of the Sunburnt West by Carl Sandburg
Poetry of Thomas Moore by Thomas Moore
The Gardener by Rabindranath Tagore
Poems of Nature by Henry David Thoreau
Introducing Irony by Maxwell Bodenheim
When We Were Very Young by A.A. Milne
The Prophet by Kahlil Gibran
Mountain Interval by Robert Frost
The Suppressed Poems of Alfred Lord Tennyson by Alfred Lord Tennyson
The Book of American Negro Poetry
Philosophies by Ronald Ross
The Bells and Other Poems by Edgar Allan Poe
Amores: Poems by D.H. Lawrence
The Crescent Moon by Rabindranath Tagore
Leda by Aldous Huxley
The Poems of Jonathan Swift by Jonathan Swift
Rainer Maria Rilke: Poems by Rainer Maria Rilke
The Defeat of Youth and Other Poems by Aldous Huxley
Three Lives by Gertrude Stein
Nutcracker and Mouse King by E.T.A. Hoffmann
Household Tales by Brothers Grimm
Three Science Fiction Stories by Frank Herbert
Master Humphrey's Clock by Charles Dickens
Round The Fire Stories by Sir Arthur Conan Doyle
Korean Folk Tales by Im Bang, Yi Riuk
Fairy and Folk Tales of the Irish Peasantry by William Butler Yeats
Family Happiness by Leo Tolstoy
Strictly Business: More Stories of the Four Million by O. Henry
Stories from Tagore by Rabindranath Tagore
Three Stories & Ten Poems by Ernest Hemingway
In Our Time by Ernest Hemingway
Korean Fairy Tales by William Elliot Griffis
Mowgli: All of the Mowgli Stories from the Jungle Books by Rudyard Kipling
Hawaiian Legends of Ghosts and Ghost-Gods by William Drake Westervelt
The Dunwich Horror by H.P. Lovecraft
Jewish Fairy Tales and Legends by Gertrude Landa
The Wisdom of the Ancients: A Series of Mythological Fables by Francis Bacon
Life and Adventures of Jack Engle by Walt Whitman
Stories of Don Quixote: Written Anew for Young People by James Baldwin
Myths and Legends of the Great Plains by Katharine Berry Judson
Under the Sunset by Bram Stoker
A Sportsman's Sketches by Ivan Turgenev
Dutch Courage and Other Stories by Jack London
A Wonder Book for Girls and Boys by Nathaniel Hawthorne
Tales of King Arthur and The Round Table by Andrew Lang
Smoke by Ivan Turgenev
The Permanent Husband by Fyodor Dostoyevsky
A Lear of the Steppes by Ivan Turgenev
Taras Bulba and Other Tales by Nikolai Gogol
Poor Folk by Fyodor Dostoyevsky
A Raw Youth by Fyodor Dostoevsky
A House of Gentlefolk by Ivan Turgenev
The Crocodile by Fyodor Dostoevsky
The Dream of the Red Chamber by Xueqin Cao
Rudin by Ivan Turgenev
The Torrents of Spring by Ivan Turgenev
Uncle's Dream by Fyodor Dostoyevsky
My Life: The Story of a Provincial by Anton Chekhov
Philosophy Audio Books:
Musings of a Chinese Mystic: Selections from the Philosophy of Chuang Tzu by Lionel Giles
On the Ends of Good and Evil by Marcus Tullius Cicero
A Guide to Stoicism by St. George Stock
On Duties by Marcus Tullius Cicero
Early Greek Philosophy and Other Essays by Friedrich Nietzsche
Treatises On Friendship And Old Age by Marcus Tullius Cicero
Common Sense, How to Exercise It by Yoritomo Tashi
The Sayings of Lao Tzu by Lao Tzu
Moral Letters by Seneca
A Guide to Stoicism by St. George William Joseph Stock
Ancient and Modern Celebrated Freethinkers by Charles Bradlaugh
History of Philosophy by William Turner
Religion and Science from Galileo to Bergson by John Charlton Hardwick
The Genealogy of Morals by Friedrich Nietzsche
Anthropology by Immanuel Kant
The Logic of Hegel by Georg Wilhelm Friedrich Hegel
Political Ideals by Bertrand Russell
The Conduct of Life by Ralph Waldo Emerson
Philosophical Rudiments Concerning Government and Society by Thomas Hobbes
Some Problems of Philosophy by William James
The Case of Wagner by Friedrich Nietzsche
Theory of Colours by Johann Wolfgang Goethe
An Interpretation of Keats's Endymion by Henry Clement Notcutt
The Problem of China by Bertrand Russell
The Birth of Tragedy by Friedrich Nietzsche
Philosophical Essays by Bertrand Russell
Prolegomena to Any Future Metaphysics by Immanuel Kant
Human, All Too Human: A Book for Free Spirits by Friedrich Nietzsche
The Phenomenology of Mind, Volume 1 by Georg Wilhelm Friedrich Hegel
The Phenomenology of Mind, Volume 2 by Georg Wilhelm Friedrich Hegel
Selections from the Principles of Philosophy by Rene Descartes
Human Nature and Conduct by John Dewey
A General View of Positivism by Auguste Comte
The New Idealism by May Sinclair
Mysticism and Logic and Other Essays by Bertrand Russell
The World as Will and Idea, Volume 2 by Arthur Schopenhauer
The World as Will and Idea, Volume 3 by Arthur Schopenhauer
Our Knowledge of the External World: As a Field for Scientific Method in Philosophy by Bertrand Russell
The Philosophy of Logical Atomism by Bertrand Russell
An Inquiry into the Human Mind on the Principles of Common Sense by Thomas Reid
A Defence of Idealism by May Sinclair
A Philosophical Enquiry: Into the Origin of Our Ideas of the Sublime and Beautiful by Edmund Burke
Thomas Hobbes by A.E. Taylor
Rights of Man by Thomas Paine
Social Statics by Herbert Spencer
Politics Audio Books:
Final Report of the President's Task Force on 21st Century Policing
Revolution and Counter-Revolution in Germany by Friedrich Engels
United Nations Agreements
Labor and Freedom by Eugene V. Debs
Deportation: Its Meaning and Menace by Alexander Berkman, Emma Goldman
Indian Home Rule by Mohandas Gandhi
The New Freedom by Woodrow Wilson
The Practice and Theory of Bolshevism by Bertrand Russell
Washington and the Riddle of Peace by H.G. Wells
Karl Marx: An Essay by Harold Laski
The Citizen's Almanac
The Mueller Report by Robert Mueller
A Failure of Initiative: Final Report of the Select Bipartisan Committee to Investigate the Preparation for and Response to Hurricane Katrina
Religion & Spirituality Audio Books:
Like Christ by Andrew Murray
Meister Eckhart's Sermons by Meister Eckhart
A Holy Life: The Beauty of Christianity by John Bunyan
Short History of the Christian Church by John Fletcher Hurst
The Ascent of Mount Carmel by Saint John of the Cross
Observations Upon the Apocalypse of St. John by Sir Isaac Newton
The Freedom of the Will by Jonathan Edwards
On Christian Doctrine by Saint Augustine
A Treatise on Good Works by Martin Luther
The Spiritual Exercises by St. Ignatius
The Great Controversy by Ellen G. White
Religious Studies, Sketches and Poems by Harriet Beecher Stowe
The War of Antichrist with the Church and Christian Civilization by George F. Dillon
A History of American Christianity by Leonard Woolsey Bacon
Hinduism and Buddhism: An Historical Sketch by Charles Eliot
Brihadaranyaka Upanishad
Aitreya-Aranyaka Upanishad
Maitrayana Upanishad
Svetasvatara Upanishad
Kaushitaki Upanishad
Taittriyaka Upanishad
Katha Upanishad
Chandogya Upanishad
The Holy Koran
The Confessions of al-Ghazali by Al-Ghazali
The Book of Lies by Aleister Crowley
Old Testament Legends: Being Stories Out Of Some Of The Less-Known Apocryphal Books Of The Old Testament by M.R. James
The Promulgation of Universal Peace by Abdul Baha Abbas
The Sikh Religion: Its Gurus, Sacred Writings and Authors by Max Arthur Macauliffe
Religions of Ancient China by Herbert Allen Giles
The Jesus of History by Terrot R. Glover
Practical Mysticism: A Little Book for Normal People by Evelyn Underhill
The Jefferson Bible by Thomas Jefferson
World English Bible
The King James Bible
The History of the English Bible by John Brown
Science Audio Books:
Tutankhamen and the Discovery of His Tomb by Grafton Elliot Smith
The Religion of Ancient Egypt by William Matthew Flinders Petrie
A Popular History of Astronomy During the 19th Century by Agnes Mary Clerke
Practical Talks by an Astronomer by Harold Jacoby
History of Astronomy by George Forbes
The Expression of the Emotions in Man and Animals by Charles Darwin
On the Parts of Animals by Aristotle
The Elements of Anatomy and Physiology by William Ruschenberger
Light Science for Leisure Hours by Richard A. Proctor
Fourth National Climate Assessment: Impacts, Risks and Adaption in the United States
Understanding Climatic Change
Canoeing in the Wilderness by Henry David Thoreau
Report of the President's Commission on the Accident at Three Mile Island
Introduction to Mathematical Philosophy by Bertrand Russell
The Fourth Dimension Simply Explained by Henry P. Manning
The New Physics and Its Evolution by Lucien Poincare
Worlds Within Worlds: The Story of Nuclear Energy by Isaac Asimov
My Inventions and Other Works by Nikola Tesla
Great Inventors and Their Inventions by Frank Puterbaugh Bachman
Self Development Audio Books:
The Logic of Vegetarianism by Henry Salt
The Way to Will-Power by Henry Hazlitt
An Iron Will by Orison Swett Marden
Morning and Evening Thoughts by James Allen
The Privilege of Pain by Caroline Kane Mills Everett
Poor Richard's Almanack by Benjamin Franklin
Boy Scouts Handbook
The Life Triumphant: Mastering the Heart and Mind by James Allen
The Silence: What It Is, How To Use It by David Van Bush
Mental Fascination by William Atkinson
A Series of Lessons in Raja Yoga by William Atkinson
Letters to His Children by Theodore Roosevelt
The Art of Kissing by Will Rossiter
Happy Homes and the Hearts that Make Them by Samuel Smiles
Marriage, As It Was, As It Is, And As It Should Be: A Plea for Reform by Annie Besant
The Essentials of Spirituality by Felix Adler
The Shining Gateway by James Allen
Dynamic Thought: Or, The Law of Vibrant Energy by William Atkinson
Social Sciences Audio Books:
Prejudices, First Series by H.L. Mencken
Selected Essays of Samuel Johnson by Samuel Johnson
Some Famous Women by Louise Creighton
Feminism in Greek Literature by Frederick Adam Wright
The Future of the Women's Movement by Helena Swanwick
The Business of Being a Woman by Ida Tarbell
The Sexes in Science and History by Eliza Burt Gamble
Following the Color Line by Ray Stannard Baker
My Bondage and My Freedom by Frederick Douglass
The Future of the American Negro by Booker T. Washington
The Negro Problem by Booker T. Washington, W.E.B. Du Bois
Life of Isaac Mason as a Slave by Isaac Mason
From the Deep Woods to Civilization: Chapters in the Autobiography of an Indian by Charles Alexander Eastman
Japan: An Attempt at Interpretation by Lafcadio Hearn
Fifty Years in Chains: The Life of an American Slave by Charles Ball
The Origin and Development of Psychoanalysis by Sigmund Freud
The Soul or Rational Psychology by Emanuel Swedenborg
Three Contributions to the Theory of Sex by Sigmund Freud
A Study in the Psychology of Religious Phenomena by James H. Leuba
The Theory of Psychoanalysis by Carl Jung
The Major Symptoms of Hysteria by Pierre Janet
The Mind And Its Education by George Herbert Betts
The Depths of the Soul by Wilhelm Stekel
A Mind That Found Itself by Clifford Whittingham Beers
My Experiences in a Lunatic Asylum by Herman Charles Merivale
The Psychology of Religion by Edwin Diller Starbuck
Memoirs of Extraordinary Popular Delusions and the Madness of Crowds, Volume 2 by Charles Mackay
Drugging a Nation by Samuel Merwin
The Psychology of Peoples: Its Influence on Their Evolution by Gustave Le Bon
The Crowd: A Study of the Popular Mind by Gustave Le Bon
Sports & Hobbies Audio Books:
Bashan And I by Thomas Mann
Travel Audio Books:
Glimpses of Bengal by Rabindranath Tagore
Tales of a Traveller by Washington Irving
Sea and Sardinia by D.H. Lawrence
A Little Tour in France by Henry James
Washington Irving's Visit to England by Washington Irving
Letters From America by Rupert Brooke
Six Months In Mexico by Nellie Bly
Listen to a great free audio book today from Librivox.org!
November 21, 2017
Studs Terkel was undoubtedly one of the great radio interviewers of the 20th century. Listen to 100s of interviews conducted by the multifaceted Studs Terkel who hosted "The Studs Terkel Program" on Chicago's fine arts radio station WFMT from 1952 to 1997. The audio galleries on Studs Terkel Radio Archive website and now on SoundCloud feature many of his radio show interviews covering the arts, literature, poetry, civil rights, philosophy, politics, film, and sports from the past century. There are also interviews with everyday people who experienced the major 20th century events of the Great Depression, World War II, Labor movements, and the Civil Rights movement in the 20th century. And then there are the interviews with some of the leading voices and minds of the 20th century.
At the beginning of 2016 the Studs Terkel Radio Archive launched a Kickstarter and earned over $80,000 along with a grant from the National Endowment for the Humanities. Their Kickstarter pledge: "Over two years, we aim to make an additional 1000 of Studs Terkel's programs freely available for listening, exploring, and remixing."
UPDATE! As of 2020 the Studs Terkel Radio Archive is live! The majority of the thousands of interviews Studs conducted are now available on audio on the site with great sound quality. You can browse the entire radio archive on their site here:
Browse Hundreds of Recordings on the Studs Terkel Radio Archive
We went through the entire archive and picked out some of the best interviews from the 45 years of the radio archive. Here are some great interviews you can listen to:
Dorothy Parker Discusses Her Plays
Norman Mailer Discusses His Writing
R. Buckminster Fuller in Conversation
Simone de Beauvoir Discusses the Art of Writing
Buster Keaton Discusses Comedy
Aaron Copland Discusses His Career
Tennessee Williams Talks with Studs Terkel
Rita Moreno Discusses West Side Story
Sidney Poitier Discusses The Defiant Ones
Newton Minow Discusses Broadcasting
Dr. Martin Luther King Jr. Discusses Civil Rights
Woody Allen Discusses His Comedy
Marshall McLuhan Talks with Studs Terkel
Pauline Kael Discusses Her Book Kiss Kiss Bang Bang
Hunter S. Thompson Discussing Hell's Angels
Cesar Chavez Discusses Farm Labor Rights
Gore Vidal Discusses Myra Breckinridge
Mel Brooks Discusses The Producers
Ralph Nader Discusses Unsafe at Any Speed
David Halberstam Discusses Bobby Kennedy
Noam Chomsky Discusses American Power and the New Mandarins
Bertrand Russell Talks with Studs Terkel
Maya Angelou Discusses I Know Why the Caged Bird Sings
Ralph Ellison Talks with Studs Terkel
Agitator: A Tribute to Saul D. Alinsky
Alan Watts Discusses In My Own Way
Janis Joplin Discusses Her Career
Thich Nhat Hanh Discusses The Vietnam War
Carl Bernstein and Bob Woodward Discuss All the President's Men
Martin Scorsese and Paul Schrader Discuss Taxi Driver
Oceanographer Jacques Cousteau Talks with Studs Terkel
Allen Ginsberg Discusses Poetry and Meditation
Susan Sontag Discusses Tuberculosis
Pauline Kael Discusses Film in 1980
Gore Vidal Discusses Lincoln
William Friedkin Talks with Studs Terkel
Carl Sagan Discusses Contact
Oliver Sacks Talks with Studs Terkel
Margaret Atwood Discusses The Handmaid's Tale
Elmore Leonard Discusses Get Shorty
Ray Bradbury Discusses His Books
Roger Ebert Discusses Old Movies
To learn more about the life and times of Studs Terkel check out this great interview from 2004 with Terkel:
Keeping the Faith in Difficult Times: Conversation with Studs Terkel
In this hour long streaming video interview, Conversations with History host Harry Kreisler interviews Studs later in his life. It is a fascinating and funny interview which covers much of Terkel's life and his philosophy on life in America. He also openly expresses his opinions about the media and the politicians today. Although in his 90s at the time, Terkel lucidly reminisces about his life and the lessons he has learned from it. This video is available to stream through YouTube.
May 15, 2017
You can now listen to 27 hour-long introductions of famous operas written by Thomson Smillie and read by David Timson. The introductions are part of the "Opera Explained" series from the classical music record label NAXOS, and they offer them streaming through Spotify. Whether you are a classical music expert, or you are new to opera, these introductions serve as one of the most accessible ways to learn about and appreciate opera. The introductions contain popular excerpts from NAXOS classical recordings of the operas. David Timson is a wonderful narrator and in each introduction he provides context for the opera before going into the story and highlighting the best musical moments. You'll also learn a great deal about the composer of each opera from Wolfgang Amadeus Mozart to Giacomo Puccini. Please Note: In order to listen to these introductions you'll need a free Spotify account. You can listen for free with occasional ads and they also have Spotify software for easier listening on your computer or smart phone. If you want to listen ad-free and you love music as well, we can't recommend Spotify Premium highly enough.
Here are all 27 introductions that we feature on LearnOutLoud.com:
27 Introductions to Operas by Thomson Smillie
If you're wondering where to start, we'll recommend some of the most beloved operas of all time:
Aida: An Introduction to Verdi's Opera
The Barber of Seville: An Introduction to Rossini's Opera
Carmen: An Introduction to Bizet's Opera
Fidelio: An Introduction to Beethoven's Opera
La Boheme: An Introduction to Puccini's Opera
The Marriage of Figaro: An Introduction to Mozart's Opera
In addition to these opera introductions, we'll also feature today 11 composer biographies by Jeremy Siepmann that are offered by NAXOS on Spotify:
11 Biographies on the Life & Works of Famous Composers by Jeremy Siepmann
These 4-hour introductions to the composers alternate between telling their life story and featuring recordings of their musical works. Some of the composers you may have heard of include:
The Life and Works of Beethoven
The Life and Works of Tchaikovsky
The Life & Works of Giuseppe Verdi
Enjoy these introductions to some of the greatest composers and operas of all time!
April 29, 2017
Long ago the publisher Penton Overseas and their many language learning programs disappeared, but they've now been re-published and are available for free on streaming audio on Spotify. You listen to over 60 of their language learning programs including their popular Learn In Your Car series.
Browse Over 60 Free Language Learning Programs from Penton Overseas
The Learn In Your Car programs are digestible language tutorials offered in 3 step-by-step levels that you can listen to wherever you are, and they run 3 hours in length. They are also offering their Vocabulearn series which presents vocabulary words that will beef up the building blocks of the language you are trying to learn. The Vocabulearn programs run about 3 hours as well. Here are some of their most popular language learning titles:
Learn in Your Car Series:
Learn in Your Car: French, Level 1
Learn in Your Car: German, Level 1
Learn in Your Car: Italian, Level 1
Learn in Your Car: Japanese, Level 1
Learn in Your Car: Mandarin Chinese, Level 1
Learn in Your Car: Russian, Level 1
Learn in Your Car: Spanish, Level 1
Aprenda En Su Auto: Ingles, Nivel Uno (English for Spanish Speakers)
Vocabulearn Series:
VocabuLearn: Portuguese, Level 1
VocabuLearn: Vietnamese, Level 1
And there are many more courses to choose from, many of which are at higher skill levels:
Browse Over 60 Free Language Learning Courses from Penton Overseas
Please Note: In order to listen to these audio programs you'll need a free Spotify account. You can listen for free with occasional ads and they also have Spotify software for easier listening on your computer or smart phone. If you want to listen ad-free and you love music as well, we can't recommend Spotify Premium highly enough.
April 6, 2016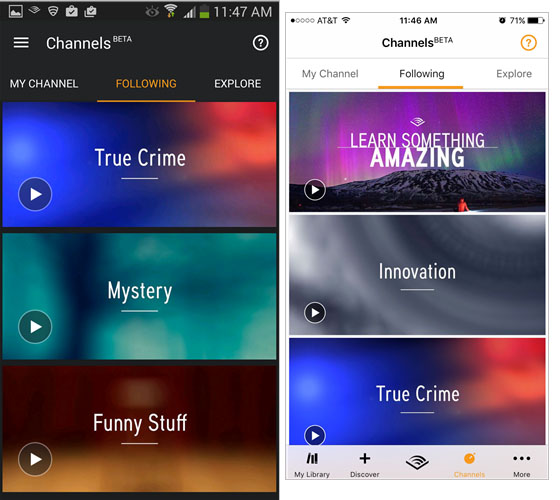 The Audible mobile app has a new section which will surely interest fans of audio learning. It's in beta mode right now and it's called "Channels". We're not sure if it showing up for all Audible app users yet, but we'll give you an overview of what is probably coming soon to an Audible app near you, if it's not already there.
The new Audible Channels section of the Audible app on iOS and Android features about 90 channels of relatively short audio content that is free to members to listen to via streaming or you can download for offline listening. Many of the channels are categories such as comedy, meditation, business news, etc. Each of these categories features a playlist of short audio related specifically to that category. This audio content is coming from publishers and partners of Audible including excerpts of audio books and articles from a number of publications that Audible partners with such as The New York Times and The Wall Street Journal.
There are also channels featuring professional audio recordings of new articles from Audible's partner publications and we'll list a bunch of the publications that have channels: The New York Times, The Wall Street Journal, National Review, Harvard Business Review, Smithsonian Magazine, Forbes, cNet, McSweeney's Fiction, MIT Technology Review, The New Republic Magazine, Reader's Digest, Science News Magazine, Scientific American, and The Washington Post. There is also some original audio content such as episodes of Charlie Rose, the best TED Talks, Marketplace, BBC Newshour, PRI's The World, and The Onion Radio.
And then there are some channels that seem to be premium audio shows that Audible has developed including Hot Mic with Dan Savage, Hold On with Eugene Mirman featuring funny live stories, How to Be Amazing with comedian Michael Ian Black as he interviews intriguing people, Limelight Illuminating Comedy, and a few others.
Audible's Channels free section gives one even more incentive to become an Audible member as it will surely grow into an amazing new way to get premium audio content that isn't currently in audio book form. If you're not an Audible member, you might want to check this out. You can subscribe through Amazon (which owns Audible) right now and get two free audio books:
Try the Audible 30-Day Free Trial and Get Two Free Audiobooks
Audible's Channels section is an interesting move for Audible who's main focus has been in promoting unabridged audio books and generally longer form audio content to purchase via its memberships or a la carte from its site or on Amazon or on iTunes (who it partners with). Audible has amassed 180,000 titles over the years which has completely dwarfed their competitors in audio book retail. But I'm sure they have seen the magnificent success of over 200,000 free podcasts on iTunes and felt the need to somehow get into that space. Audible tried to get into podcasting 10 years ago with the failed Audible Wordcast. But now they are an Amazon owned company with much more money and power, and with Audible Channels they might give traditional podcasting a run for the money. Will they lure over top podcasters to their subscription service so podcasters can finally start making some serious money? Only time will tell. In the meantime they've got some great premium audio content that you won't find anywhere else and it's all free for Audible members!
Here is Audible's official announcement of Channels and you can browse the channels they offer:
Audible's Intro Page to Channels
Here is Audible's new video introduction to Audible Channels:
February 13, 2015
Each Valentine's Day, many of us rely on the written word to back up the love we feel for each other. Whether they be read in the brief passages we share in greeting cards or heard in the lyrics of just about every classic pop song, words are often an essential complement to a hug or a kiss. Still, Hallmark, the wordsmith behind the "Be Mine" candy heart and even the Beatles are arguably nothing compared to what world literature has given us on this universal subject. Indeed, when it comes to literature, love and the pangs of romantic longing have fueled some of the best novels, plays, and poems ever written. For Valentine's Day, we've collected some of our favorite "books of love" that are available for free on audio download. We hope listening to some of these will help you cultivate a little more love in your life, whether it be with your significant other, your family, or your even your dog or cat!
Even in the 21st century, the story of Elizabeth Bennet and her tortured courtship with the reserved Mr. Darcy has retained its status as one of the greatest romances of all time. What might account for Pride and Prejudice's enduring appeal is in part due to how modern Elizabeth is in her attitude towards a patriarchal society that seems determined to cage her willful nature. Ultimately, while she does find a way to work within the confines of her culture, what might at first glance be read as a cynical appraisal of marriage in the early 19th century becomes a celebration of the equality that can come about when two lovers are well-matched. All that, and Austen is still unrivaled when it comes to a clever turn of phrase.
Part character study, and part parable of one woman's tenacious zeal to live honestly without regret, Jane Eyre also manages to sneak in a message about the healing power of love. When the orphaned Jane Eyre comes to Thornfield Hall to become a Governess, she collides with the world-weary Rochester, and slowly but surely he falls for her simple yet sincere virtues. Of course, Rochester is covering up a lusty past of romantic mistakes that blow up in his face when they come to light, leading Eyre to question his motives and for the couple to fracture just at the moment they've found each other. Pulsing descriptions of Jane's inner world drive a plot that tries to weigh a moral code of ethics against what the heart wants, and the result is a classic novel that proves just how much of a battlefield love can sometimes be.
An interesting counterpoint to Jane Eyre comes from Charlotte Bronte's equally talented sister, Emily. In a story that follows the socially marginalized, often despicable hero Heathcliff and his life-long love affair with the Lady Catherine, we see a love that goes beyond the confines of death. What remains interesting about what could have otherwise been the boilerplate story of two star-crossed lovers forever wedged apart by a rigid social system is how brutal these people are throughout the narrative. After the untimely death of the status-conscious Catherine, Heathcliff becomes so embittered by his lot in life, that he marries spitefully and maintains Wuthering Heights like a prison for anyone unlucky enough to become trapped in his toxic web. It is only when his long-lost love reappears as an apparition, that we see some semblance of his heart, and whatever goodness the man retains seems to exist somewhere beyond reality. Wuthering Heights remains a classic partly because of its uncompromising portrayal of two social misfits and partly because of how it treats love as the only transcendent form of freedom that some of us can ever attain.
Shakespeare's Comedies:
Rather than settle for the elephant in the room that is Romeo and Juliet, we also want to shed some light on Shakespeare's other comedies, which usually revolve around the various travails young couples must face in their search for love and marriage. Some are brisk, witty fun, such as the musical-chair love connections found in As You Like It, or the wordplay warfare that bristles through Much Ado about Nothing. Others come wrapped in a mystical air, such as the blissful A Midsummer Night's Dream, or blustery emotions roiling beneath The Tempest. That said, even when Shakespeare is taking on a lighter subject, he still manages to slip in poignant social commentary, bawdy humor and those famous phrases or moments that remind you why he was the greatest English writer ever.
Finally, what would Valentine's be without a collection of love poems? Yes, novels and plays are able to tell sustained narratives that go into the gushy details of attraction, heartbreak, separation and cathartic reunion — but good love poetry cuts to the chase. In this collection, you'll find work from the best, including William Wordworth, John Keats, Elizabeth Barrett Browning (of course), William Blake and Lord Byron. They didn't call most of these poets the Romantics for nothing, and the performances featured in this selection help the poems live up to their well-deserved hype.
January 27, 2011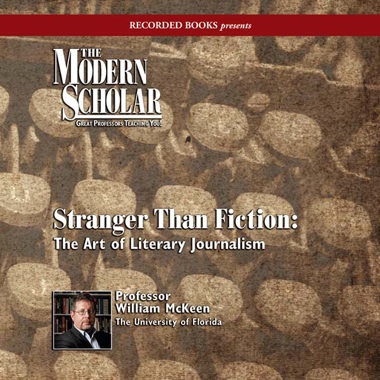 To help introduce you to more of the magnificent Modern Scholar series where great professors teach you, we're offering another 10 free lectures to download from 10 of their top courses. These recorded lectures are taught by eminent university professors.
If you've not downloaded one yet, the Modern Scholar courses are recorded lecture audio courses taught by university professors. Each course has 14 lectures with each lecture lasting approximately 35 minutes, and each course comes with a book-length course guide. You can browse all the courses along with many more free lectures on audio download:
125+ Modern Scholar College Courses
Here are the 10 lectures you can download right now on MP3. Note: For downloading these files you have to right-click on the Download button and select Save Target As… Then it will allow you to download the file to an assigned place on your computer.
1. What Was the Enlightenment?
In this lecture Professor James Schmidt talks about what Immanuel Kant called "man's emergence from his self-imposed immaturity". The Age of Enlightenment began the elevation of science and reason in Western civilization. It was an era where great thinkers began to think for themselves and question the absolute rule of religious and political authorities. Professor Schmidt talks briefly about many of the key figures of the Enlightenment including Denis Diderot, Isaac Newton, Immanuel Kant, Adam Smith, and Voltaire, and he talks about where the ideas of the Enlightenment prospered primarily in England, Germany, and France.
Learn how the "The Great War" started in this lecture from Professor John Ramsden on the buildup to World War I. He talks about the rise of Germany as an imperial power which sought to rival Britain. Ramsden also describes the alliances that had formed at the dawn of the 20th century such as the Franco-Russian Alliance which the British would eventually join and the alliance between Germany, Austria-Hungary, and Italy. As these alliances began to entangle, Germany saw itself as being threatened and when the Archduke Franz Ferdinand was assassinated in June of 1914 it lead to a series of events which triggered the world's first truly global war. At the end of the lecture Ramsden examines which nation was most responsible for the war and he cites that most contemporary historians blame Germany.
3. How Words Can Change Reality
In this lecture Professor Michael Drout introduces rhetoric through the Speech-Act Theory outlined in John L. Austin's influential work How to Do Things With Words in which Austin posits the locutionary, illocutionary, and perlocutionary speech acts. Professor Drout provides examples of how these speech acts are used in everyday life to influence reality. He also shows how people misuse these speech acts to get what they want such as when politicians make promises about things they don't have any control over. It's an introduction to the world of rhetoric.
In this lecture Professor John Kricher provides a concise overview of what modern science currently knows about dinosaurs. A lifelong dinosaur lover, Kricher explains the basic facts, including size and weight ranges, dinosaur intelligence, and how they have survived into modern day in the form of birds. Ever since the first fossils were identified in the early 19th century, our dinosaur knowledge has evolved rapidly, and this lecture represents the most current developments.
5. Quick History of Christianity from Jesus to the Crusades
If you're curious about the Crusades, this lecture from professor Thomas F. Madden sets the stage for what became a 400 year war between Christians and Muslims over the Holy Land and between competing sects within these religious ideologies. This lecture focuses on the history of Christianity from its humble beginnings to its rise to prominence in the Roman Empire with the conversion of the Emperor Constantine, the development of the Papacy, and the formation of the Byzantine Empire. It's an informative lecture covering a lot of Christian history from the time of Christ to the start of the First Crusade in the 11th century.
6. Essentials of the Supreme Court
In this introductory lecture Professor Kermit Hall lays out the basics of the Supreme Court from its origin in the U.S. Constitution. He focuses on how it developed from the limited early role it played in the United States to the powerful force it plays in American society today where it interprets the constitution and provides rulings on the legalities of major issues such as slavery, abortion, and more. If you want to learn about the Supreme Court or refresh what you might've learned in the past, then this lecture is a good place to start.
Professor James Kaler shares his genuine awe and lifelong fascination with the stars in this opening lecture. He describes what a star and provides info about our closet star, the Sun. Kaler covers the colors, brightness, and sizes of stars, the history of stars, and the number of visible stars. The lecture will help you put things in perspective in relation to our universe.
8. A Brief Biography of Thomas Aquinas
In this introductory lecture to the Philosophy of Thomas Aquinas, Professor Peter Kreeft provides a brief biography of a theological titan. Kreeft views Aquinas' prolific body of work as an important bridge between Greek philosophy and the early western philosophers such as Descartes. Seeing no division between faith and reason, Kreeft describes Aquinas as a quintessential truthseeker who was willing to take from secular and religious sources alike in the formation of an inclusive philosophy that is still vibrant and alive to this day.
9. The History of Literary Journalism
In this lecture Professor William McKeen discusses the history of journalism in America and specifically journalism which took on a literary quality of storytelling. Through his research Professor McKeen unearths journalism which resembles what would become the late 20th century art form of literary journalism espoused by authors such as Tom Wolfe, Hunter S. Thompson, and other creative nonfiction writers. The last half of this lecture focuses on Mark Twain and the literary merit he brought to his journalistic efforts. McKeen reads an extensive excerpt from Mark Twain's amusing report on the state of journalism in Tennessee.
10. Evaluating Alexander the Great
Professor Robin Fox begins a thorough biographical portrait of Alexander the Great in this first lecture for The Modern Scholar Series. Describing his subject right off the bat as probably the greatest king and conqueror the world has ever seen, Fox offers a brief sketch of the Alexander as a historical figure and then provides the context of Alexander's time, place, and the most important people in his life. From the start Alexander's relatively short, but incredibly eventful reign was chronicled by court historians, and this has proven to be a mixed blessing for modern analysts when it comes to separating fact from fiction.
Enjoy these free sample lectures. At LearnOutLoud.com we plan to listen to all of these Modern Scholar courses! Join us in listening to the classes of some of the best teachers in the world.
January 18, 2011

Innovative Language Learning has been leading the field of language learning podcasts for some time now through their popular "survival phrases" podcasts which are now in over 15 languages, and their "Pod101.com" language courses which now cover over 15 languages as well. Now you can download full courses from them complete with supplemental PDF readings for each course.
We previously offered a few courses, but we have now added nearly 50 language learning courses from them in over 15 languages. You can browse all these courses including some of their podcasts right here:
50 Language Courses to Download from Innovative Language Learning
Check out some of their Survival Phrases series which features essential travel phrases, cultural insights, and travel tips that you
won't find in a traditional phrasebook. Indispensable for the world traveler, the courses in this series last 2-3 hours and feature 30 lessons each. We offer these in 15 languages with each language divided up into two parts. Here's a few we've just added:
Learn Chinese – Survival Phrases – Chinese (Part 1)
Learn French – Survival Phrases – French (Part 1)
Learn German – Survival Phrases – German (Part 1)
Learn Greek – Survival Phrases – Greek (Part 1)
Learn Korean – Survival Phrases – Korean (Part 1)
Learn Spanish – Survival Phrases – Spanish (Part 1)
Along with their Survival Phrases series, they also feature regular courses to learn a language that range from beginner to intermediate. Some examples of these courses which we now offer:
Learn English – Beginner English 1
Learn French – Introduction to French
Learn German – Intermediate German 1
Learn Japanese – Absolute Beginner Japanese 1
Learn Italian – Absolute Beginner – Italian (Season 1)
These very reasonably priced courses (only $19.99) typically last between 4 and 6 hours and they give you great introductions to over a dozen languages.
You can browse all Innovative Language Learning titles including numerous podcasts here:
Innovative Language Learning Downloads & Podcasts
Enjoy these courses from this emerging leader in fun language learning audio instruction.