January 4, 2023
Historian Yuval Noah Harari exploded onto the intellectual scene with his bestselling book Sapiens: A Brief History of Humankind, and followed that book up with two more bestsellers Homo Deus: A Brief History of Tomorrow and 21 Lessons for the 21st Century. In these four talks he has given over recent years he touches on many of the ideas featured in those books.
Yuval Noah Harari on Sapiens and the Myths We Need to Survive – In this talk from 2015, Professor Yuval Noah Harari addresses many of the ideas in his first bestseller Sapiens: A Brief History of Humankind. He is interviewed at Intelligence Squared U.K.. Harari explains many of the "myths" that humanity has utilized throughout its history from religion and political ideologies to money and capitalism. He argues that it is the historian's purpose to attempt to liberate people from the stories of the past in order for humanity to survive and reduce suffering in the future. In the second half of the talk Harari answers many questions from the audience on topics such as patriarchy, love, and the future. It's an excellent discussion put on by Intelligence Squared.
Yuval Harari on New Religions of the 21st Century – Yuval Noah Harari gave this lucid and dense talk at Google back in 2015. He begins the talk with the idea that the world's main religion currently is liberalism and points out areas where the ideology of individual freedom is dominant such as in politics, economics, and art. As liberalism has spread, he argues that traditional religion has played more of a reactive role in a world where ancient texts don't always address contemporary issues. Harari goes on to argue that liberalism in the future will be replaced by technological data science and algorithms and points to some of the ways that this is already happening. At the end of the talk he answers questions from Google employees who challenge him on many points. Whether you mostly agree with him or not, it cannot be denied that Yuval Noah Harari is full of ideas that will get you thinking!
Yuval Harari on Homo Deus – In this talk from The 92nd Street Y, historian Yuval Noah Harari talks about the future of humanity which he covers in his book Homo Deus: A Brief History of Tomorrow. He is interviewed by author and professor Dan Ariely, who wrote bestselling books like Predictably Irrational. They touch on many topics in this talk including Harari's worries regarding the future of climate change and artificial intelligence. Ariely provides some humor to the talk as he inquires why Harari doesn't find this big view of history and the future depressing. It's an interesting one hour talk that doesn't go into depth on any specific topic, but brings up a lot of ideas on many topics from these two unique thinkers.
Yuval Noah Harari on 21 Lessons for the 21st Century – Bestselling author Yuval Noah Harari returns to Google to discuss some of the ideas in his 2018 book 21 Lessons for the 21st Century. In this interview, Harari addresses some of his top concerns for the 21st century including issues around artificial intelligence, biotechnology, climate change, and nuclear weapons. Harari separates out his ideas of God and religion and tries to clarify some of the confusion that often arises when touching on these topics. He points out that certain philosophical dilemmas are going to need to be addressed by developers, such as the ethical choices made by self-driving cars. Answering Google employees questions, Harari divulges his own reading and meditation habits. He also tries to point Google employees to the good technology can do, and he gives advice for us all on how we can better survive in the 21st century.
Stretch your mind with these great talks given by bestselling author Yuval Noah Harari!
July 8, 2020
When top authors go on tour to talk about their latest books, they'll often stop at a Google office location to deliver a summary of what they've written and to answer questions from Google employees. Google has been recording these talks for 15 years now on video and has been putting them on YouTube where they now have over 5,000 talks on their Talks at Google Channel. Also recently they launched the Talks at Google Podcast where you can listen to their newest talks.
Over the years we've listened to hundreds of these talks and have added about 500 of the Best Google Talks to LearnOutLoud for you to browse:
500 of the Best Google Talks on LearnOutLoud.com
It's been about five years since we've added any of their talks to our site, so we decided to browse through all of the talks they've been offering and pick out the Top 100 Google Talks from the Past Five Years. We've selected these based on what talks are most popular, highly rated, and also have the most highly rated and bestselling books associated with them. Below we've listed these 100 talks and we're linking to them directly on YouTube:
Alex Epstein on The Moral Case for Fossil Fuels
Alex Filippenko on Supernovae, Exoplanets, Black Holes
Alex Garland on Ex Machina
Andy Puddicombe on Headspace
Ashlee Vance on Elon Musk
Atul Gawande on Being Mortal
Barbara Corcoran on Shark Tales
Barbara Oakley on Learning How to Learn
Bea Johnson on Zero Waste Home
Bernie Roth on The Achievement Habit
Bill Nye on Undeniable
Brad Gilbert on Winning Ugly
Brian Christian & Tom Griffiths on Algorithms to Live By
Brian Greene on Until the End of Time
Carmine Gallo on Talk Like TED
Carol Dweck on Mindset
Caroline Webb on How to Have a Good Day
Cary Elwes on As You Wish
Cenk Uygur on the Revolution of News
Chris Guillebeau on The Happiness of Pursuit
Chris McDougall on Natural Born Heroes
Chuck Bryant & Josh Clark on Stuff You Should Know
Chuck Klosterman on But What If We're Wrong
Clayton Christensen on Where Growth Comes From
Dan Ariely on Dating & Relationships
Dan Carlin on The New Golden Age of Oral Historical Storytelling
Dan Lyons on Disrupted
Dan Savage & Esther Perel on Love, Marriage & Monogamy
Daniel Dennett on The Evolution of Minds
Daniel Ellsberg on The Doomsday Machine
Daniel Goleman & Richie Davidson on Altered Traits
Daniel H. Pink on The Scientific Secrets of Perfect Timing
Daniel Levitin on The Organized Mind
David Nihill on Do You Talk Funny?
David Wallace-Wells on The Uninhabitable Earth
Donald Johanson on What Makes Us Human?
Dr. Brant Cortright on The Neurogenesis Diet
Dr. Harry Barry on Flagging Anxiety & Panic
Dr. Helen Fisher on Anatomy of Love
Dr. Jordan Metzl on Running Strong
Dr. Michael Greger on How Not to Die
Emily Fletcher on Ziva Meditation
Felicia Day on You're Never Weird on the Internet
Francis Chan on How to Get to Heaven from Silicon Valley
Frank Abagnale on Catch Me If You Can
Garry Kasparov on Deep Thinking
George Friedman on The Emerging Crisis in Europe
George Miller on Mad Max: Fury Road
Gloria Steinem on My Life on the Road
Gretchen Rubin on Better than Before
Harville Hendrix & Helen LaKelly Hunt on Getting the Love You Want
Ijeoma Oluo on So You Want to Talk About Race
J.L. Collins on The Simple Path to Wealth
Jack and Suzy Welch on The Real-Life MBA
James Robinson on Why Nations Fail
Jimmy O. Yang on How to American
Joel Greenblatt on The Little Book that Beats the Market
John Cleese on So, Anyway
John Searle on Consciousness in Artificial Intelligence
Jon Ronson on So You've Been Publicly Shamed
Judith Orloff on The Empath's Survival Guide
Kristin Neff on The Science of Self-Compassion
Leanne Brown on How to Eat Well on $4 Per Day
Lisa Nichols on Abundance Now
Mark Roberge on The Sales Acceleration Formula
Mary Roach on Grunt
Matt Ridley on The Evolution of Everything
Matthew Vines on God and the Gay Christian
Matthew Walker on Why We Sleep
Max Tegmark on Our Mathematical Universe
Michael Moore on Where to Invade Next
Michael Pollan on How to Change Your Mind
Michio Kaku on The Future of Humanity
My Journey at the Nuclear Brink
N.T. Wright on Simply Good News
Nassim Nicholas Taleb on Skin in the Game
Neil Pasricha on The Happiness Equation
Nicholas Carr on Automation and Us
Nick Offerman on Good Clean Fun
Noam Chomsky at Google in 2017
Paul Mason on PostCapitalism
Pedro Domingos on The Master Algorithm
Penn & Teller on Broadway
Peter Adamson on Philosophy in the Islamic World
Peter Singer on The Most Good You Can Do
Randall Munroe on What If?
Ray Dalio on Principles: Life and Work
Richard Dawkins on Brief Candle in the Dark
Richard Rohr on Divine Dance
Richard Thaler on The Making of Behavioral Economics
Richard Wolff on Democracy at Work
Robert Greene on The Laws of Human Nature
Robert Reich on Preparing the Economy for AI
Robert Thurman on Buddhist Ethics
Ryan Holiday on Ego is the Enemy
Ryan Serhant on Sell It Like Serhant
Sadhguru on Developing an Inclusive Consciousness
Sean Carroll on The Big Picture
Sebastian Junger on Tribe
Shawn Stevenson on Sleep Smarter
Simon Sinek on The Games of Leadership
Sonia Shah on Pandemic
Steven J. Dubner on When to Rob a Bank
Steven Pinker on Enlightenment Now
Steven Pinker on The Sense of Style
Ted Koppel on Lights Out
Thomas L. Friedman on Thank You for Being Late
Tim Ferriss on How to Cage the Monkey Mind
Tim Keller on Making Sense of God
Tim Larkin on When Violence is The Answer
Vanessa Van Edwards on Captivate
William Thorndike on The Outsiders
Yanis Varoufakis on And the Weak Suffer What They Must?
Yuval Harari on Techno-Religions and Silicon Prophets
Yuval Noah Harari on 21 Lessons for the 21st Century
April 9, 2020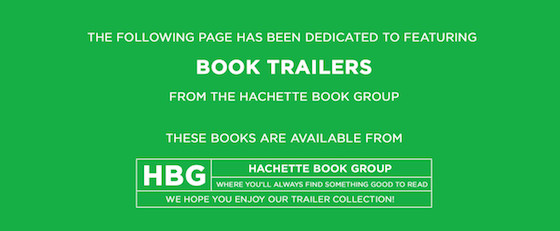 It took us a while, but we've now added over 10,000 videos to our site of book talks, author interviews, and book trailers to our LearnOutLoud.com Audio Book Downloads Section. We searched YouTube for over 40,000 audio books that we feature, and we found 10,000 videos to help you discover the next audio book you want to listen to. We've embedded these 10,000 videos onto our audio book pages. For instance, if you want to learn more about the book 10% Happier by Dan Harris, then on the 10% Happier Audio Book Page we've added a "Video About This Audio Book" with a talk Dan Harris gave at Google about his book. Browse our audio books section and you'll find that about a quarter of the audio books we feature now have a "Video About This Audio Book" that you can learn from:
Browse Over 40,000 Audio Book Downloads on LearnOutLoud.com Now With Over 10,000 Videos
One of the best ways to learn new ideas and discover great new books is to listen to talks with the author. In the past 10 years, with the explosion of YouTube, many books feature videos with their authors discussing and summarizing the ideas in their books. These are talks at bookstores, institutions, TED talks, media interviews, or brief introductions on the author's YouTube channel. And just like movies, many authors and publishers have also created book trailers for their latest releases. After 100s of hours of searching for the best videos about each book, we've embedded over 10,000 of these videos to our site.
For the past few years now we've been linking to Audible on Amazon.com for all of our audio book downloads. But we still strive to be a resource for finding the best educational audio books available. And even if you're not looking to buy a new audio book, these free videos provide a wealth of educational video content from some of the best authors in the world. There are really too many great videos to list here. Dive into our audio book categories and you'll find some great videos to go along with many popular audio books:
Arts & Entertainment Audio Books (2738 Titles)
Biography Audio Books (6272 Titles)
Business Audio Books (5051 Titles)
Education & Professional Audio Books (1376 Titles)
History Audio Books (4765 Titles)
Language Learning Audio Books (1078 Titles)
Literature Audio Books (7652 Titles)
Philosophy Audio Books (636 Titles)
Politics Audio Books (2358 Titles)
Religion & Spirituality Audio Books (5212 Titles)
Science Audio Books (1342 Titles)
Self Development Audio Books (7408 Titles)
Social Sciences Audio Books (2313 Titles)
Sports & Hobbies Audio Books (1737 Titles)
Technology Audio Books (530 Titles)
Travel Audio Books (782 Titles)
We'll be adding thousands of new releases of audio books soon and we'll add videos to those audio books as well. For now enjoy over 10,000 videos on books!
May 16, 2018
Author Tom Wolfe passed away this week at the age of 88. He was one of the leading writers of the literary nonfiction style known as New Journalism that was developed in the 1960s and 1970s. Always a pleasure to read, Tom Wolfe also gave some very enjoyable interviews and talks that we've featured over the years. Here are five fun talks he gave on video:
In this streaming video from C-SPAN's BookTV, Tom Wolfe talks about his career as writer from The Kandy-Kolored Tangerine-Flake Streamline Baby which he wrote back in the 1960s all the way up to his latest novel I Am Charlotte Simmons which explores college campus life in the present day. He fields call-in questions from people across the United States and tells us the secrets of his craft. Indeed, few writers today are as fun to listen to as Tom Wolfe.
For an amusing talk on modern art, listen to author Tom Wolfe in this talk he gave at his 60th class reunion at Washington and Lee University. In the tradition of his 1975 book The Painted Word, Tom Wolfe skewers the modern art world of the 21st century. He presents slides of the work of famous "deskilled" and "hands off" modern artists such as Jeff Koons, Damien Hirst, and Marina Abramovic. He talks about the art world establishment as consisting of about 3,000 people who determine the taste and value of modern art. If you've ever scratched your head while looking at a work of modern art, then this talk might amuse you. It is available as a video through YouTube with slides that show the works of art which Wolfe is referencing.
3. 2000 Boston University Commencement by Tom Wolfe
Watch this turn of the century commencement address from the great American author Tom Wolfe. While most commencement address speakers urge students to go out and change the world and fight the system, Tom Wolfe reminds graduates to keep up the current greatness of America and of our tremendous wealth and openness as a country. He praises our middle class virtues and laughs at movie actors and rock stars and other "intellectuals" who tear down the ordinary virtues of America with satire and cries of indignation. Throughout the talk Wolfe gives some of his own hilarious observations on America at the turn of the 21st century. It's a unique commencement address from one of America's most keen observers and most entertaining writers.
4. The Word According to Tom Wolfe
In this 30-minute interview with author Tom Wolfe, he provides his two cents on a wide variety topics from the death of the novel to the latest findings in neuroscience. He gives insight into his book that he was writing at the time Back to Blood and his thoughts on contemporary immigration in America. Wolfe provides some of his political opinions such as his support of President George W. Bush, which has proved very unpopular in his social circles in New York City. While most critics predict doom and gloom for the American Empire, Wolfe feels that we are on the verge of many great American centuries. At the end he provides a little moral advice: "Be happy with what you have!"
5. Tom Wolfe: What's Southern Today?
In this streaming video offered by C-SPAN, author Tom Wolfe talks about the South as it is today. He provides observations about going to a NASCAR event, the origins of the term redneck, and the history of the right to own a gun in the South. Wolfe also fields questions from the audience about his career and he lets us know what he's reading now. This entertaining hour-long video is available on C-SPAN.org.
March 30, 2018
There is a new 6-hour Netflix documentary series out called Wild Wild Country on the Indian guru Bhagwan Shree Rajneesh (popularly known as Osho) and the Rajneeshpuram community he and his followers set up in the 1980s in central Oregon. It is a fascinating documentary that covers the drama that unfolded over many years from many perspectives including leading figures within Rajneeshpuram and the surrounding townspeople and law enforcement officials they came into conflict with.
What the documentary doesn't cover much is the actual teachings of Osho. We've sold Osho talks on our site for years and have enjoyed his unconventional spiritual wisdom which draws on Eastern philosophy and religion. We recently discovered that these talks are available for free on Spotify as well, so we've embedded them onto our pages for 20 of Osho's talks which we'll list below. OSHO International has also recently uploaded a six-part 4-hour video series by Osho to their YouTube channel entitled:
Priests & Politicians: The Mafia of the Soul
And here are the 20 free talks featured on Spotify. Please Note: In order to listen to these audio programs you'll need a free Spotify account. You can listen for free with occasional ads and they also have Spotify software for easier listening on your computer. If you want to listen ad-free and on a smart phone and you love music as well, we can't recommend Spotify Premium highly enough. If you don't have Spotify or you want the talks on audio download, we are selling each talk for $4.00 on audio download.
1. 20 Difficult Things to Accomplish in this World
6. Every Human Being is a Seeker of Truth
8. Hypnosis in the Service of Meditation
9. Love and Hate: Just Two Sides of the Same Coin
10. The Man With the Inexplicable Life
11. Mind And Body Are Not Two Things
13. The Philosophy of Non-Violence
14. Reminding Yourself of The Forgotten Language of Talking to Your Mind And Body
15. Watchfulness, Awareness, Alertness
17. When Eternity Penetrates Time
18. Why Is Communication So Difficult?
19. You Are in Prison and You Think You Are Free
Take a listen to these Osho talks and decide for yourself about his unique spiritual ideas.
September 21, 2017
To give you a sampling of the great audio courses and audio books published by Sounds True, we've put together this full list of free audio & video talks, podcasts, & samples that they are offering. Learn from many of their top authors and discover great new thinkers as you grow in your spiritual life with these free offerings.
We'll start off with their top podcast, the Sounds True: Insights at the Edge Podcast, hosted by Sounds True founder Tami Simon and featuring over 300 episodes on their podcast feed:
Sounds True: Insights at the Edge Podcast
Listen to the best podcast yet from the publisher Sounds True! In this podcast Tami Simon, Founder of Sounds True, interviews spiritual teachers, visionary writers, and living luminaries about their newest work and current challenges of their inner inquiry and outer contribution to the world. You'll find podcasts in which she interviews Vietnamese Zen Buddhist monk Thich Nhat Hanh, Jack Kornfield, Geneen Roth, Dr. Ervin Laszlo, and many more.
Another podcast they offer is the:
Sounds True Producer's Pick Podcast
Listen to over 200 podcasts from the Sounds True Producer's Pick Podcast. The podcasts consist of about 10-minute excerpts from Sounds True audio programs, handpicked by Sounds True producers. In the podcast called "Embracing Intensity", teacher Pema Chodron explains how to confront the most intensely painful experiences of our lives. This excerpt is from her Sounds True audio program When Pain is the Doorway. In other audio program samples you'll hear from Eckhart Tolle, Dr. Rick Hanson, Cyndi Dale, Fred Alan Wolf, Dr. Brene Brown, Dr. Kelly McGongial, Caroline Myss, and Thich Nhat Hanh. Each podcast has a title and description to help you pick out which episode to listen to. Get some wisdom from some of the best selections of Sounds True audio titles.
And for a full free 12-hour series from Sounds True watch or listen to:
The Self-Acceptance Project: Finding Our Sense of Fundamental Worthiness
Watch or listen to a 12-hour series from SoundsTrue.com which they call "The Self-Acceptance Project". This project features 22 different Sounds True authors and teachers in conversation with Sounds True founder Tami Simon on the subject of self-acceptance, which Simon has found to be one of the most difficult areas in spiritual life. The sessions feature recent bestselling authors as Brene Brown, Kelly McGonigal, Geneen Roth, and many other notable authors. To get this program you'll need to enter in your name and email for registration on the Sounds True site, and then you'll have access to all the sessions on streaming audio & video, along with downloadable audio & video. Each session has a running time of about 30-45 minutes.
And here's another full online event they still feature on their site:
The Compassionate Brain: Activating the Neural Circuits of Kindness, Caring, and Love – Practical Neuroscience for Transformation
In 2012, the publisher Sounds True is offered a free live streaming video event series entitled "The Compassionate Brain". The 7-part series is conducted by Dr. Rick Hanson, as he talks with world-class scholars and teachers, including Richie Davidson, Dan Siegel, Tara Brach, Dacher Keltner, Kelly McGonigal, Kristin Neff, and Jean Houston. The series looks at different ways to use the power of neuroplasticity to open the heart, build courage, find compassion, forgive oneself and others, and heal the world. The first session features Dr. Richard J. Davidson of the University of Wisconsin-Madison as he joins Dr. Hanson to discuss "How the Mind Changes the Brain". Richie Davidson is a pioneering researcher on the plasticity of the brain and the ability of the mind to rewire the brain for happiness and compassion. You can watch this opening session on the Sounds True YouTube channel. To sign up for the course you'll just need to enter in your name and email address on the Sounds True event page.
Listen to some teachings on meditation with:
The Jewel of Awakening: Teachings and Meditations on Natural Freedom
Download this special program from SoundsTrue.com which features five of their teachers giving talks on meditation and leading listeners through guided meditations. The teachers in this program are Eckhart Tolle, Adyashanti, Lama Surya Das, Gangaji, and Peter Fenner. All of their teachings on meditation are unique and in total the program runs 1 Hr. 10 Min. Explore some new teachings on meditation and awareness. This program is available on MP3 (as a zip file of 5 MP3s) or on MPEG-4 bookmarkable file for iTunes and the iPod/iPhone. Note: To get this program you will have to enter your email address to subscribe to the Sounds True Voice newsletter on SoundsTrue.com and then you'll receive your free program right after you've done so on the next page. Sounds True sends out nice newsletters and they are not too frequent so you might want to try getting them. Of course you can unsubscribe to them whenever you'd like.
Also here's an offer for a free video from a course by the Buddhist teacher Pema Chodron:
The Freedom to Choose Something Different Introduction
Watch a 37-minute introduction from Tibetan Buddhist teacher Pema Chodron's course The Freedom to Choose Something Different. In this introduction Chodron teaches about the various ways we get hooked in our daily life and the habitual ways we react to these moments which often lead to suffering. The course focuses on being mindful of when you are hooked and then trying to do something different to break the bad habitual reactions. Chodron touches on the subject of groundlessness and how tragedies in life can often lead us into opening our heart instead of shutting down. She tells the story of her experiences on September 11th in which she was in a meditation retreat and how the reactions to such a tragedy on a societal level frequently mirror the reactions to life's catastrophes on a personal level. Enjoy this introductory talk from one of Pema Chodron's amazing retreats. Please Note: Getting access to this free 37 minute video from Pema Chodron requires you to enter in your email address on the Sounds True website. Then they'll send you an email with a link to watch the video.
You can also access two free sessions from the Sounds True course called "Waking Up":
Waking Up: Two Free Talks on Spiritual Awakening
A few years ago Sounds True celebrated 30 years of existence. Founder Tami Simon created a 20-hour course featuring in-depth interviews with over 30 of Sounds True's most popular authors including Eckhart Tolle, Rick Hanson, Tara Brach, Thomas Moore, Mark Nepo, Shinzen Young, Ken Wilber, Jack Kornfield, Michael Bernard Beckwith, and many others. The course is called Waking Up and Sounds True offers two free talks from the course featuring popular Sounds True authors Adyashanti and Tara Brach. Click through to Sounds True and you can immediately access these two interviews when you enter you email on their site.
And if you want to hear from the Sounds True founder herself check out this 90-minute YouTube video:
Being True: 90-Minute Course Introduction
After 30 years of running Sounds True, Tami Simon finally recorded a course of her own called Being True: What Matters Most in Work, Life, and Love. She was generous enough to give away the first 90 minutes of the course on the Sounds True YouTube channel. Check out the introduction to her course and the wisdom she has gained over the years.
Sounds True also has a YouTube channel:
They've uploaded free video samples of many of their audio & video courses and we have now embedded many of those videos onto our site. Also many of these courses are now available on video download through the Sounds True website. We link to Sounds True for both the DVDs and the video downloads. Here are some of their courses which now feature free video samples on our site:
African Healing Dance by Wyoma
Sun Salutations by Shiva Rea
Good Medicine by Pema Chodron
The Flowering of Human Consciousness by Eckhart Tolle
Yoga Shakti by Shiva Rea
The Energetics of Healing by Caroline Myss
Awakening Through Sound by Chloe Goodchild
Mindful Movements by Thich Nhat Hanh
The Breathing Box by Gay Hendricks
The Wave by Gabrielle Roth
The Inner Wave by Gabrielle Roth
The Power Wave by Gabrielle Roth
Qigong: Traditional Chinese Exercises by Ken Cohen
Mindfulness and the Brain by Jack Kornfield and Dan Siegel
Develop Qi Strength and Power by John P. Milton
Tibetan Energy Yoga by Lama Surya Das
Yoga for Your Eyes by Meir Schneider
Meditation for Beginners by Jack Kornfield
Finding Your Life's Purpose by Eckhart Tolle
Living Your True Purpose by Eckhart Tolle
Cleanse & Build Inner Qi by John P. Milton
The Energy Medicine Kit by Donna Eden
Cultivate Longevity by John P. Milton
Sounds True has also added 10-minute selections from a number of their most popular audio courses as videos on their YouTube channel. We've embedded these 10-minute videos samples onto the product pages of these courses on our site. Sample some of the best courses Sounds True has to offer:
How to Meditate with Pema Chodron
Getting Unstuck by Pema Chodron
The Three Commitments: Walking the Path of Liberation by Pema Chodron
Coming Closer to Ourselves by Pema Chodron
The Power of Vulnerability by Brene Brown
Men, Women, and Worthiness by Brene Brown
The Gifts of Imperfect Parenting by Brene Brown
Mindfulness for Beginners by Jon Kabat-Zinn
Guided Mindfulness Meditation, Series 1 by Jon Kabat-Zinn
Guided Mindfulness Meditation, Series 2 by Jon Kabat-Zinn
Guided Mindfulness Meditation, Series 3 by Jon Kabat-Zinn
Mindfulness Meditation by Tara Brach
The Way of the Superior Man by David Deida
The Enlightened Brain: The Neuroscience of Awakening by Rick Hanson
Stress-Proof Your Brain by Rick Hanson
Meditations to Change Your Brain by Rick Hanson
Meditations for Happiness by Rick Hanson
Tibetan Meditation Music by Nawang Khechog
Enjoy these free offerings and samples from Sounds True!
For our complete listing of Sounds True audio courses on audio download that we sell, along with free offerings you can browse over 700 Sounds True titles right here:
Browse Over 700 Sounds True Titles on LearnOutLoud.com
September 18, 2017
Last week we featured 70 Free Lectures from The Great Courses for back to school. Today we wanted to highlight three of those free lectures from the course Brain Myths Exploded: Lessons from Neuroscience taught by Professor Indre Viskontas, Ph.D. In these lectures Dr. Viskontas provides many answers to three popular questions in neuroscience as she separates fact, myth, and things we just don't know yet in neuroscience. The course Brain Myths Exploded: Lessons from Neuroscience and over 300 other courses can be accessed with a subscription to The Great Courses Plus. We highly recommend all three of these free lectures:
1. Can Certain Foods Make You Smarter?
Can certain foods make you smarter? That's the question directly addressed in this lecture from the course Brain Myths Exploded: Lessons from Neuroscience taught by Professor Indre Viskontas, Ph.D. She addresses the difficulty with conducting good neuroscience studies on the effects of food because there is not much profit to made from studying foods like blueberries that can't be patented. But Professor Viskontas points to some studies done around fish oil, anti-oxidant foods, and supplements and the often scant evidence or mixed results that these studies have produced in regards to cognitive improvement. She does point out that caffeine, exercise, and even fasting might aid in our cognitive abilities. She explodes the myth of sugar making kids crazy and also discusses the effects of popular drugs like Adderall and Ritalin for kids with ADHD. After decades of study, Professor Viskontas says we aren't that far from the common sense wisdom that was already known, that good nutrition, a healthy diet, and exercise are good for mental performance.
2. Can Adult Brains Change for the Better?
Hear about the exciting new science of adult neurogenesis, which is the process by which new neurons are generated in the adult brain. Professor Indre Viskontas, Ph.D. explains that for many years in neuroscience, scientists thought once the adult brain was fully developed that adults could not grow new neurons. But recent science has proven that new development is possible, especially in the hippocampus of the brain which is associated with memory. Dr. Viskontas also examines some of the ways in which brain power can be boosted and how exercise, food, and pills affect the brain. Learn how you can start growing new neurons today!
3. Does Technology Make You Stupid?
It is frequently suggested that technology is making people more stupid, but in this lecture from The Great Courses, Professor Indre Viskontas, Ph.D. takes a more nuanced view of what technology might be doing to our intelligence and our ability to pay attention. This 30-minute lecture is from her course Brain Myths Exploded: Lessons from Neuroscience and she takes on many of the common myths involving smartphones, social media, and computers. She covers a lot of ground in this lecture and cites many recent studies that have dealt with how these new technologies are transforming our world and our minds.
And if you like Dr. Viskontas, you might want to check out the podcast she hosts with Kishore Hari:
Listen to the Inquiring Minds Podcast featuring thought leaders on a wide variety of topics. Indre Viskontas & Kishore Hari make great hosts as they start off the podcast discussing some recent news or studies they found fascinating. Then they interview their guest and they explore "the place where science, politics, and society collide". Hear from Stephen Dubner on Freakonomics, Adam Rogers on the science of booze, Traci Mann giving unconventional findings on the science of weight loss, Dr. Norman Doidge on brain plasticity, and many other leading thinkers such as Adam Savage, William Gibson, Steven Johnson, Steven Pinker, Naomi Klein, Al Gore, John Oliver, Jared Diamond, Neil deGrasse Tyson, Michael Pollan, and many more. This series has over 90 podcast episodes and they're all on the feed. It's an excellent podcast that will introduce you to a wide variety of subjects.
March 17, 2017
Sorry but these audio programs were removed from Spotify. You can buy them on the Joseph Campbell Foundation website here: Joseph Campbell Audio Lectures
Below is a playlist of the Comprehensive 14-Hour Lecture Series "A Brief History of World Mythology" delivered by Joseph Campbell in 1969:
Check Out 11 Joseph Campbell Lecture Series from the Joseph Campbell Foundation
Joseph Campbell was known for his work in comparative mythology and comparative religion, including his book The Hero with a Thousand Faces. He was also a great teacher and lecturer and thankfully many of his lectures were recorded. The Joseph Campbell Foundation has put up the Joseph Campbell Audio Collection on the popular music streaming service Spotify. The Joseph Campbell Audio Collection features 11 series of talks (most of them consisting of five hour-long lectures). The lecture series cover the wide swath of Campbell's field of knowledge incorporating mythology, religion, psychology, philosophy, and a great deal more. We organized each series into playlists on Spotify and have linked to them and embedded them on the pages linked to below.
Please Note: In order to listen to these lectures you'll need a free Spotify account. You can listen for free with occasional ads and they also have Spotify software for easier listening on your computer or smart phone. If you want to listen ad-free and you love music as well, we can't recommend Spotify Premium highly enough. Here are the eleven lecture series:
A Brief History of World Mythology
Perspectives on Creative Mythology
Psychology and Asian Philosophies
June 30, 2014
Many of today's bestsellers are nonfiction books that manage to tackle big societal issues in a concisely personal way. With these audio & video titles, LearnOutLoud.com collects free talks that will help you learn about literary journalism. Included here are authors, essayists, and investigative journalists that have made a career writing about politics, economics, sports, crime, women's issues, and more. Some of the names we showcase here are Right Stuff author Tom Wolfe, Year of Magical Thinking author Joan Didion, and Michael Lewis, author of the recent bestseller Flash Boys. Learn about the history of creative journalism, and the authors have have defined the genre by clicking any of the links below:
1. The History of Literary Journalism
This is the first lecture from the Modern Scholar course Stranger Than Fiction: The Art of Literary Journalism taught by Professor William McKeen. In this lecture Professor William McKeen discusses the history of journalism in America and specifically journalism which took on a literary quality of storytelling. Through his research Professor McKeen unearths journalism which resembles what would become the late 20th century art form of literary journalism espoused by authors such as Tom Wolfe, Hunter S. Thompson, and other creative nonfiction writers. The last half of this lecture focuses on Mark Twain and the literary merit he brought to his journalistic efforts. McKeen reads an extensive excerpt from Mark Twain's amusing report on the state of journalism in Tennessee in 1869. This lecture is available on streaming audio and MP3 download exclusively through LearnOutLoud.com.
In this streaming video from C-SPAN's BookTV, Tom Wolfe talks about his career as writer from The Kandy-Kolored Tangerine-Flake Streamline Baby which he wrote back in the 1960s all the way up to his latest novel I Am Charlotte Simmons which explores the college campus life in the present day. He fields call-in questions from people across the United States and tells us the secrets of his craft. Few writers today are as fun to listen to as Tom Wolfe!
3. Joan Didion: Revelle Forum at the Neurosciences Institute
In this conversation with American writer Joan Didion, she discusses her 2001 collection of essays Political Fictions in which she explores the disconnect between the political class and the American public. She touches on many issues addressed in her book regarding the electoral process, political pundits, Clinton's impeachment, and the election of George H.W. Bush and George W. Bush. This talk was conducted at UC-San Diego and is available on streaming video through YouTube.
4. The 20th Century on Trial: Norman Mailer
In one of Norman Mailer's last public appearances (he passed away a few months later in November of 2007), this acclaimed author talks about his complex relationship with America. He looks back at his own literary career and offers his ideas on existentialism. Towards the end of the interview German author Gunter Grass joins him in conversation and they discuss Adolf Hitler who was the subject of Mailer's final novel The Castle in the Forest. In this interview Mailer conveys his sharp wit and clear insights that were with him until the end. This talk was moderated by Andrew O'Hagan and conducted at the New York Public Library. It is available on streaming video from FORA.tv.
5. The Joke's Over: Ralph Steadman on Hunter S. Thompson
In this talk Hunter S. Thompson's partner in crime Ralph Steadman shows illustrations from their life together along with other drawings he's come up with. Thompson and Steadman's political views come shining through as Steadman bashes Republicans with his art work. Recorded shortly after Hunter S. Thompson's death, Steadman provides a visual accompaniment to the "gonzo" prose of the late Thompson. From Fear and Loathing in Las Vegas to more recent adventures, Steadman tells many enjoyable tales.
6. Eric Schlosser on Fast Food Nation
Best selling author Eric Schlosser breaks down the key components of his book Fast Food Nation in this classic lecture provided by C-SPAN. Schlosser says that the mid-20th century rise of fast-food giants like McDonalds have forever altered the way we eat and created dubiously managed business monopolies. He goes on to detail how the goal of making a faster, cheaper burger has led to dangerous, unsanitary conditions in the meat packing industry, how it's played a key factor in the worldwide obesity epidemic, and where it all may be going as we enter the 21st century.
7. Authors at Google: Michael Lewis
Michael Lewis discusses his works and tells interesting stories about how they all came to be. He also gives advice to aspiring writers (e.g. "Don't be writer!"), and gives humorous anecdotes about how he stumbled in the profession. It's an enjoyable talk with one of America's most popular non-fiction writers. This talk is available on streaming video through YouTube.
June 24, 2014
Without a doubt, the world's great religious figures have had a profound effect on human history and provided a deep reservoir of wisdom, inspiration, and moral instruction. With this in mind, LearnOutLoud.com has compiled this list of free audio & video titles designed to help you learn about key religious figures, such as Jesus, the Buddha, Muhammad, and Confucius. In these talks and lectures, you'll learn more about The Buddha and Eastern philosophy, the historical Jesus and the birth of Christianity, Confucius and his influence on Chinese culture, and Muhammad's life leading up to the formation of Islam. Reintroduce yourself to these figures and the religions they founded by clicking any of the links below:
Three advocates argue for their differing belief systems in this downloadable audio lecture released by the Veritas Forum. Christian, Buddhist and Secular perspectives are each given equal weight in addressing humanity's long quest for knowledge and meaning. Issues such as religious fanaticism, the existence of evil, the afterlife, and social justice are all given balanced appraisal in this remarkably even- handed debate. Available on streaming video.
2. Ann-Ping Chin: The Authentic Confucius
Watch this free video from the Asia Society featuring author Ann-Ping Chin discussing her book The Authentic Confucius: A Life of Thought and Politics. She tries to present a more human view of this religious and philosophical leader. Her research covered everything from The Analects of Confucius to modern archaeological discoveries of texts referencing Confucius. She relates many stories about Confucius and discusses one important philosophical excerpt from The Analects which confronts the relative importance of the family and the state. This video can be viewed through FORA.tv.
In this lecture from the Veritas Forum, Christian philosopher and author Dallas Willard talks about the importance of Jesus of Nazareth throughout history when it comes to confronting the reality of existence. Willard feels that present-day universities apply a materialistic knowledge or a New Age philosophy when it comes to confronting moral life, which leaves out the essential teachings of Jesus. He posits four great questions of existence and explains the answers which Jesus gave to these questions. This lecture is available on streaming audio from the Veritas Forum.
4. Muhammad: A Prophet for Our Time
With her talk on "Muhammad: A Prophet for Our Time", Armstrong first takes on the definition of Jihad, explaining that as opposed to "Holy War", the term more appropriately describes a "struggle" all believers must wage on their way to spiritual clarity. What's more, she dispels the idea that Islam has always had a compulsive, violent agenda, and instead cites historical cases where Muhammad himself brought peace to Arabia by means of sit-in protest. Tracing her biography of Islam's founder to the present day, Armstrong demonstrates that cultural forces such as encroaching secularism and modernization led to violent reactions within extremist circles that bear no resemblance to Muhammad's original principles.
5. Abraham: A Journey to the Heart of Three Faiths
Bestselling religious author Bruce Feiler discusses the Jewish patriarch Abraham and how his example unifies three faith traditions in this streaming video lecture provided by UCTV. In the wake of the September 11th attacks, the call for more religious tolerance has come from all corners of the world. As the founder of what became Judaism, Christianity, and Islam, Feiler believes Abraham stands at the heart of an interfaith discussion that is very much needed in these turbulent times. Feiler argues that despite the various interpretations of Abraham's legacy, the core message of his life is inclusion, peaceful discussion, and united interface with the divine.
Religious scholar Reza Aslan discusses his takes on who the historical Jesus really was in this streaming talk provided by Politics & Prose. Coming from a non-religious Iranian family, Aslan converted to Christianity in his teens, but found his faith challenged as he grew into adulthood. His latest book Zealot: The Life and Times of Jesus of Nazareth reveals a Jesus that bears little resemblance to the pacifistic teacher of good works, and instead reveals a dynamic Jewish preacher who was deeply concerned with the problems of his era. Trying to reconcile Christ's divinity with Christ the man, Aslan feels that the Jesus he has uncovered offers believers and non-believers alike a model of how to bravely confront the social ills we face today.
7. The Buddha: The Story of Siddhartha
Watch this superb 2-hour PBS documentary on the life and teachings of the Buddha. The first half of the documentary covers the Buddha's life from his sensual life as Prince Siddhartha to his departure into the ascetic life, and then to his awakening. The second half of the documentary covers many of the Buddha's key teachings. This documentary features insights from Buddhist teachers such as His Holiness the Dalai Lama, Pulitzer Prize winning poet W.S. Merwin, and American Buddhist writer Robert Thurman. The documentary in narrated by Richard Gere and features many great visuals to accompany the story of the Buddha.
8. Bart Ehrman on Jesus, Interrupted
New Testament scholar and best-selling author Bart Ehrman is interviewed by Reverend Alan Jones on who really wrote the Gospels in this streaming interview provided by the CommonWealth Club. Ehrman's latest work explores the possibility that many of the key books of the New Testament were not actually written by Paul, Luke and other early Christians. Following Ehrman's opening arguments, Former Grace Cathedral reverend Alan Jones discusses what this might mean for anyone that holds the Bible up as the Word of God. A former evangelical turned agnostic, Ehrman's position on the matter is more concerned with scholarship, while Jones counters with a believer's perspective, making for a well-rounded discussion on the Bible's history and importance.