September 10, 2022
Great educational audio books continue to be added to Spotify! The latest publisher we found that is offering audio books through Spotify is Princeton University Press. They've been publishing books for over one hundred years! The batch of titles they've added to Spotify consists of over 75 audio books covering a variety of topics including science, sociology, history, economics, philosophy, and more. These audio books are of their latest publications from many different scholars in their fields. We've made a playlist of these audio books on Spotify which you can access here:
Playlist of Over 75 Free Audio Books from Princeton University Press on Spotify
And you can browse all of their Princeton University Press audio books on Spotify by clicking the links below
1177 B.C.: The Year Civilization Collapsed by Eric H. Cline
Africa's Struggle for Its Art: History of a Postcolonial Defeat by Benedicte Savoy
After One Hundred Winters: In Search of Reconciliation on America's Stolen Lands by Professor Margaret D. Jacobs
Alien Oceans: The Search for Life in the Depths of Space by Kevin Hand
American Afterlives: Reinventing Death in the Twenty-First Century by Shannon Lee Dawdy
The Arab Winter: A Tragedy by Noah Feldman
Artificial You: AI and the Future of Your Mind by Susan Schneider
Billionaire Wilderness: The Ultra-Wealthy and the Remaking of the American West by Justin Farrell
Brooklyn: The Once and Future City by Thomas Campanella
Central Asia: A New History from the Imperial Conquests to the Present by Adeeb Khalid
The Cheating Cell: How Evolution Helps Us Understand and Treat Cancer by Athena Aktipis
Conservatism: The Fight for a Tradition by Edmund Fawcett
Dark Commerce: How a New Illicit Economy Is Threatening Our Future by Louise I. Shelley
Dark Data: Why What You Don't Know Matters by David J. Hand
Deaths of Despair and the Future of Capitalism by Anne Case & Angus Deaton
Delicious: The Evolution of Flavor and How It Made Us Human by Robert Dunn & Monica Sanchez
Digging Up Armageddon: The Search for the Lost City of Solomon by Eric H. Cline
Digital Cash: The Unknown History of the Anarchists, Utopians, and Technologists Who Created Cryptocurrency by Finn Brunton
The Drama of Celebrity by Sharon Marcus
The Economics of Belonging: A Radical Plan to Win Back the Left Behind and Achieve Prosperity for All by Martin Sandbu
Eva Palmer Sikelianos: A Life in Ruins by Artemis Leontis
Evil in Modern Thought: An Alternative History of Philosoph by Susan Neiman
The Fire Is upon Us: James Baldwin, William F. Buckley Jr., and the Debate over Race in America by Nicholas Buccola
GDP: A Brief but Affectionate History by Diane Coyle
The Genetic Lottery: Why DNA Matters for Social Equality by Kathryn Paige Harden
Gods and Robots: Myths, Machines, and Ancient Dreams of Technology by Adrienne Mayor
Hate in the Homeland: The New Global Far Right by Cynthia Miller-Idriss
Ibn Khaldun: An Intellectual Biography by Robert Irwin
Indebted: How Families Make College Work at Any Cost by Caitlin Zaloom
An Infinite History: The Story of a Family in France over Three Centuries by Emma Rothschild
In Praise of Good Bookstores by Jeff Deutsch
Iran Rising: The Survival and Future of the Islamic Republic by Amin Saikal
Irrationality: A History of the Dark Side of Reason by Justin E. H. Smith
The Jefferson Bible: A Biography by Peter Manseau
The Joy of Science by Jim Al-Khalili
Land of Wondrous Cold: The Race to Discover Antarctica and Unlock the Secrets of Its Ice by Gillen D'Arcy Wood
The Lives of Bees: The Untold Story of the Honey Bee in the Wild by Thomas D. Seeley
A Lot of People Are Saying: The New Conspiracism and the Assault on Democracy by Nancy L. Rosenblum & Russell Muirhead
Making Up Your Own Mind: Thinking Effectively Through Creative Puzzle-Solving by Edward B. Burger
Masada: From Jewish Revolt to Modern Myth by Jodi Magness
Michelangelo, God's Architect: The Story of His Final Years and Greatest Masterpiece by William E. Wallace
Narrative Economics: How Stories Go Viral and Drive Major Economic Events by Robert J. Shiller
Nine Algorithms that Changed the Future: The Ingenious Ideas that Drive Today's Computers by John MacCormick
On the Future: Prospects for Humanity by Martin Rees
The Origins and History of Consciousness by Erich Neumann
A Passion for Ignorance: What We Choose Not to Know and Why by Renata Salecl
Poet of Revolution: The Making of John Milton by Nicholas McDowell
The Power of Cute by Simon May
The Preacher's Wife: The Precarious Power of Evangelical Women Celebrities by Kate Bowler
The Profit Paradox: How Thriving Firms Threaten the Future of Work by Jan Eeckhout
Ravenna: Capital of Empire, Crucible of Europe by Judith Herrin
Red Meat Republic: A Hoof-to-Table History of How Beef Changed America by Joshua Specht
Renewal: From Crisis to Transformation in Our Lives, Work, and Politics by Anne-Marie Slaughter
Rescuing Socrates: How the Great Books Changed My Life and Why They Matter for a New Generation by Roosevelt Montas
Rome Is Burning: Nero and the Fire that Ended a Dynasty by Anthony A. Barrett
Running Out: In Search of Water on the High Plains by Lucas Bessire
Saint Patrick Retold: The Legend and History of Ireland's Patron Saint by
Scroogenomics: Why You Shouldn't Buy Presents for the Holidays by
A Series of Fortunate Events: Chance and the Making of the Planet, Life, and You by Sean B. Carroll
The Slow Moon Climbs: The Science, History, and Meaning of Menopause by Susan Mattern
So Simple a Beginning: How Four Physical Principles Shape Our Living World by Raghuveer Parthasarathy
The Spike: An Epic Journey Through the Brain in 2.1 Seconds by Mark Humphries
The Spirit of Green: The Economics of Collisions and Contagions in a Crowded World by William D. Nordhaus
Stalin: Passage to Revolution by Ronald Grigor Suny
The Technology Trap: Capital, Labor, and Power in the Age of Automation by Carl Benedikt Frey
Things Fall Together: A Guide to the New Materials Revolution by Skylar Tibbits
Translating Myself and Others by Jhumpa Lahiri
Twelve Caesars: Images of Power from the Ancient World to the Modern by Mary Beard
Under the Influence: Putting Peer Pressure to Work by Robert H. Frank
Unfabling the East: The Enlightenment's Encounter with Asia by Jurgen Osterhammel
Weimar Germany: Promise and Tragedy by Eric D. Weitz
What Makes an Apple?: Six Conversations About Writing, Love, Guilt, and Other Pleasures by Amos Oz
White Freedom: The Racial History of an Idea by Tyler Stovall
Why Nationalism by Yael Tamir
Why Trust Science? by Naomi Oreskes
Why We Are Restless: On the Modern Quest for Contentment by Benjamin Storey & Jenna Silber Storey
Will This Be on the Test?: What Your Professors Really Want You to Know About Succeeding in College by Dana T. Johnson & Jennifer E. Price
The World According to Physics by Jim Al-Khalili
A World Divided: The Global Struggle for Human Rights in the Age of Nation-States by Eric D. Weitz
Enjoy these free audio books from one of the best university presses in America!
July 20, 2018
Hi! We've been busy making some changes on the website recently. First off we're no longer selling audio books on download directly, but we are linking to over 30,000 audio books on Audible through Amazon.com. You can now browse our new Audio Books section here:
LearnOutLoud Audio Books Section Now Featuring 30,000 Audio Book Downloads from Audible on Amazon.com
So now that we are free from the burden of selling audio books we can focus on offering more free audio books, podcasts, and other great free audio & video learning programs. A number of the publishers we were working with now offer their audio books for free on streaming ad-supported platforms like Spotify, YouTube, and SoundCloud. We've now switched the links for these publishers and added embeddable players for these titles so you can access them for free through our site. Below are over 300 new free audio books we've added into our Free Audio & Video Directory. We'll be adding many more in the coming weeks as we switch over to titles that are now available for free. For now here are over 300 free audio books from a number of great publishers:
50 Free Personal Growth Audio Books from BN Publishing
65 Free Plays on Audio from L.A. Theatre Works on SoundCloud & Spotify
30 High Quality Hypnotherapy Program from Diviniti Publishing, mostly lead by the UK's best-selling hypnotherapist, Glenn Harrold
25 Free Audio Books of Great Speeches and Historical Audio from Speechworks
30 Free Relaxing Musical and Spoken Recordings from The Relaxation Company
7 Talks by Jiddu Krishnamurti from the Krishnamurti Foundation of America
15 Fun Full Cast Audio Books for Kids & Teens by the Publisher Full Cast Audio
10 Free Audio Programs from More Than Sound featuring Author Daniel Goleman Interviewing Thought Leaders
50 Free Spiritual Music Albums by Sounds True (You'll need to browse through their publisher page to find music albums that are Online Audio (Free))
Adding these titles brings our total number of free audiobooks to be over 3,500 in our Free Audiobooks section:
Browse Over 3,500 Free Audiobooks
Also we'll remind you as you browse around that if you log in now you can create "My List" which is a list of audio & video learning titles you want to listen to or watch. "My List" is now accessible in the upper right hand corner of every page on our desktop site. Start creating a learning list today! Many more free audio books to come. Thanks for your patience!
Please Note: In order to listen to many of these audio programs you'll need a free Spotify account. You can listen for free with occasional ads and they also have Spotify software for easier listening on your computer. If you want to listen ad-free and on a smart phone and you love music as well, we can't recommend Spotify Premium highly enough.
May 4, 2018
We've decided to make some changes at LearnOutLoud and focus primarily on free audio & video learning going forward.
First off, starting July 1st, 2018 we will no longer be selling audio books directly on LearnOutLoud.com. We've had a good 12-year run as an audio book retailer, but we realize there are many better options for buying audio books now (notably Amazon's Audible.com). If you've purchased audio books from us in the past, you'll still be able to access them after July 1st, 2018, but we will no longer be selling audio books from that point on. We still plan to link to the best educational audio books as an affiliate of Audible.com and other audio & video learning companies, but our main focus now is going to be on providing you with the best free audio & video learning on the Internet.
Since we're soon no longer going to be selling audio books, we decided it was time to give away all 60 of the audio books we've published on LearnOutLoud.com over the past 12 years. Since 2006 we've been featuring a free audio book of the month every month. Well now we're giving away all 60 of those audio books we've published. Here are the audio books we've published that are now free on audio download exclusively on LearnOutLoud, now and forever:
Acres of Diamonds by Russell H. Conwell
Anthem by Ayn Rand
The Art of Money Getting by P.T. Barnum
The Art of War by Sun Tzu
The Autobiography of Benjamin Franklin
The Best of Steve Pavlina's Blog
Character Building Thought Power by Ralph Waldo Trine
A Christmas Carol by Charles Dickens
Civil Disobedience & Life Without Principle by Henry David Thoreau
Classics of Western Philosophy: Volume 1
Classics of Western Philosophy: Volume 2
Classics of Western Philosophy: Volume 3
Classics of Western Philosophy: Volume 4
Creative Mind by Ernest Holmes
Death in Venice by Thomas Mann
The Dhammapada by Buddha
The Enchiridion by Epictetus
The Founding Documents of the United States of America
The Go-Getter by Peter B. Kyne
Great American Presidents, Volume II
The Greatest Thing in the World by Henry Drummond
Hawthorne Tales by Nathaniel Hawthorne
The Impersonal Life by Joseph Sieber Benner
Iron Will by Orison Swett Marden
The Jefferson Bible by Thomas Jefferson
The Madman by Kahlil Gibran
The Magic Story by Frederic Van Rensselaer Dey
A Message to Garcia by Elbert Hubbard
Metamorphosis by Franz Kafka
Nature by Ralph Waldo Emerson
The Science of Being Great by Wallace D. Wattles
The Science of Being Well by Wallace D. Wattles
The Science of Getting Rich by Wallace D. Wattles
Selected Essays of Ralph Waldo Emerson
Selected Essays of Ralph Waldo Emerson: Volume 2
Siddhartha by Hermann Hesse
Tao Te Ching by Lao Tzu
A Theory of Human Motivation by Abraham Maslow
Think and Grow Rich by Napoleon Hill
Thought Vibration by William Atkinson
The Way of Peace by James Allen
The Will to Believe by William James
In the coming months we'll also be uploading all of these audio books to our YouTube channel which you can listen to there.
We're very grateful to the millions of visitors that have used LearnOutLoud.com over the years. If you'd like to support us just keep visiting our site and you can also support us by signing up for one of our affiliates, which is a win-win-win situation for all of us. You can support us by signing up through the following links:
Audible Free Trial Offer:
Get your first 30 days of the Audible membership plan free, which includes two free audiobook credits. After your 30 day trial, your membership will renew each month for just $14.95 per month so you can continue to receive one audiobook credit per month plus members-only discounts on all audio purchases.
Or from our more recent affiliate, that offers a truly amazing deal:
Scribd Free Trial Offer:
Get your first 30 days of a Scribd subscription free. With a free trial to Scribd, you'll get unlimited access to over 90,000 audio books and over 900,000 eBooks, along with numerous magazines, documents, and more. After your 30 day trial, your membership will renew each month for just $8.99 per month with ongoing unlimited access to their growing collection of audio books and eBooks. Scribd is truly becoming the Netflix of Audio Books & eBooks!
Or sign up for a free trial from one our all-time favorite audio & video learning companies, The Great Courses:
The Great Courses Plus Free Trial Offer:
You can now sign up for a 14-day free trial on TheGreatCoursesPlus.com When you sign up for The Great Courses Plus, you can then watch over 350 great courses and over 8,000 video lectures as much as you want, whenever you want! After the initial free trial, the price is only $19.99/month now! A bargain considering all the great courses you get access to. And if you sign up for a full year the price breaks down to only $14.99/month.
Thanks for Learning Out Loud! We can't wait to dedicate our focus solely on providing you with the best free audio & video learning content on the World Wide Web!
February 9, 2018
L.A. Theatre Works is the leading publisher of full cast plays on audio with a catalog of over 500 plays that they now currently offer. The plays they've recorded range from classic works by Shakespeare and Oscar Wilde, to modern classics from Arthur Miller and Neil Simon up to award-winning contemporary plays. Each play features a full cast of professional actors from the stage and screen, with many well known actors such as Richard Dreyfuss, Laurence Fishburne, Anne Heche, John Lithgow, Stacy Keach, Martha Plimpton, and many others.
In addition to selling their plays as audio books they also broadcast them on radio stations across the country and they now have a podcast which features a rotating selection of about 10 free plays that they've recently broadcast:
L.A. Theatre Works Podcast Featuring 10 Free Plays as Podcasts
Along with the podcast they also have a SoundCloud channel which currently features an archive of about 20 of their plays on streaming audio. We've embedded these plays on our product pages for the following titles which you can now listen to for free on streaming audio through SoundCloud. Enjoy these full cast dramatizations of some really great plays:
Arcadia by Tom Stoppard
Breaking the Code by Hugh Whitemore
Doctor Cerberus by Roberto Aguirre-Sacasa
The Doctor's Dilemma by George Bernard Shaw
End Days by Deborah Zoe Laufer
Fake by Eric Simonson
The Great Tennessee Monkey Trial by Peter Goodchild
The Lost World by Sir Arthur Conan Doyle (1-Hour Dramatization)
Lucy by Damien Atkins
An Immaculate Misconception by Carl Djerassi
Moving Bodies by Arthur Giron
The Physicists by Friedrich Durrenmatt
Proof by David Auburn
The Real Dr. Strangelove by Peter Goodchild
Relativity by Cassandra Medley
The Ruby Sunrise by Rinne Groff
Secret Order by Bob Clyman
Top Secret: The Battle for the Pentagon Papers by Geoffrey Cowan
War of the Worlds by H.G. Wells (1-Hour Dramatization)
And in addition to their free plays on SoundCloud, they also feature over 80 free plays on the streaming audio service Spotify! Below we'll list some of those plays. And here's a link to the Spotify playlist we made of all their plays. We've collected the first track of each play on this playlist. Click the album for the full play. Here's a direct link to the playlist:
Our Playlist of Over 80 L.A. Theatre Works Plays on Spotify
And here are some of the plays that are featured on Spotify:
Twelve Angry Men by Reginald Rose
The Importance of Being Earnest by Oscar Wilde
Macbeth by William Shakespeare
True West by Sam Shepard
The Odd Couple by Neil Simon
A View from the Bridge by Arthur Miller
Speed the Plow by David Mamet
The Grapes of Wrath by Frank Galati in his adaptation of John Steinbeck's novel
Crimes of the Heart by Beth Henley
Enron by Lucy Prebble
Mrs. Warren's Profession by George Bernard Shaw
Dinner with Friends by Donald Margulies
Antigone by Jean Anouilh (Inspired by the play by Sophocles)
The Prisoner of Second Avenue by Neil Simon
A Lesson Before Dying by Romulus Linney
Six Degrees of Separation by John Guare
California Suite by Neil Simon
Our Lady of 121st Street by Stephen Adly Guirgus
Becket or the Honor of God by Jean Anouilh
Lost in Yonkers by Neil Simon
On the Waterfront by Budd Schulberg
An Ideal Husband by Oscar Wilde
M. Butterfly by David Henry Hwang
The Real Thing by Tom Stoppard
American Buffalo by David Mamet
Glengarry Glen Ross by David Mamet
A Midsummer Night's Dream by William Shakespeare
Hamlet by William Shakespeare
As You Like It by William Shakespeare
A Doll House by Henrik Ibsen
Amadeus by Peter Shaffer
The Money Shot by Neil LaBute
Red by John Logan
In the Heat of the Night by Matt Pelfrey
Master Harold and the Boys by Athol Fugard
Reasons to Be Pretty by Neil LaBute
Judgment at Nuremberg by Abby Mann
Steel Magnolias by Robert Harling
God of Carnage by Yasmina Reza
The Mountaintop by Katori Hall
Fathers and Sons (Dramatized) by Ivan Turgenev
The Hound of the Baskervilles (Dramatized) by Sir Arthur Conan Doyle
Dracula (Dramatized) by Bram Stoker
Jane Eyre (Dramatized) by Charlotte Bronte
Pride and Prejudice (Dramatized) by Jane Austen
January 3, 2018
Happy New Year! For the past 5 years we've featured a month of free motivational audio & video resources in January in our Free Resource of the Day Email to get you motivated for a New Year. And this year will be no different. To start off our motivation for January of 2018, here are 50 free audio & video resources to motivate you to live better in the New Year. The resources here feature podcasts, video talks, free audio books, and more to help you in your personal, professional, financial, spiritual, physical, and emotional life! We hope some of these resources will aid you as you think about what you want to accomplish in the year ahead.
Tony Robbins sent out this YouTube video many years ago on January 15th. Why January 15th? Because statistics show that 95% of people who have made a New Year's resolution have already broken it by January 15th. So here's Tony with some motivation for creating some lasting change in your life. In this 35-minute off-the-cuff talk Tony motivates you to raise your standards in all areas of your life. And he encourages you to create rituals that will hold you up to the new standards that you have set. He gives wisdom from his decades of empowering millions through his books, seminars, audio programs, and videos.
In his own words, "Dan Harris is a fidgety, skeptical ABC newsman who had a panic attack live on Good Morning America, which led him to something he always thought was ridiculous: meditation." He is the author of the bestselling book 10% Happier: How I Tamed the Voice in My Head, Reduced Stress Without Losing My Edge, and Found a Self-Help That Actually Works – A True Story. In this podcast he interviews practicing meditators, Buddhist thinkers, neuroscientists, and other people concerned with making life a little happier. Some of the people he interviews include George Stephanopoulos, Robert Thurman, actor Alan Cumming, Dr. Richie Davidson, Mingyur Rinpoche, Arianna Huffington, RuPaul, Sharon Salzberg, and many others. In his first episode he interviews His Holiness the Dalai Lama about analytical meditation, religion, and enlightenment. He also periodically brings in guests on the show to lead guided meditations. It's an invaluable podcast for people interested in the benefits of meditation and being a little happier in their daily life.
We all know exercise is great for the body, but in this lecture Dr. John Ratey talks about the many ways neuroscience is discovering how great exercise is for the brain. His book Spark: The Revolutionary New Science of Exercise and the Brain lays out the research and amazing case studies that show how exercise can improve brain function. In this 50-minute talk at Google, Dr. Ratey summarizes his findings, showing how exercise improves performance in schools and the workplace and its effectiveness at overcoming disorders like ADHD, depression, Alzheimer's, and more. Learn the latest findings on exercise and the brain with bestselling author and renowned psychiatrist Dr. John J. Ratey.
4. 1 Year Daily Audio Bible Podcast
Want to get through the entire Bible this year? This podcast will take you through the entire Bible in 365 separate podcasts to be listened to over the next year. Each podcast is read by Nashville, TN based record producer Brian Hardin. Instead of going through the Bible chronologically, he selects four different passages for each podcast, which go through books of the Old and New Testament simultaneously, along with a Proverb and a Psalm. If you'd like to read the Bible more, but can't find the time of day, then try listening to the entire Bible in one year with the Bible In a Year Podcast.
He also features a 1 Year Daily Audio Bible Podcast for Kids which goes through the New Testament:
1 Year Daily Audio Bible for Kids Podcast
5. Don't Worry, Be Happy Now: The Science and Philosophy of the Happiness Movement
In this talk from UCTV, James Fallows, National Correspondent for The Atlantic, interviews The Happiness Project author Gretchen Rubin. Her book is subtitled "Or, Why I Spent a Year Trying to Sing in the Morning, Clean My Closets, Fight Right, Read Aristotle, and Generally Have More Fun", and in this talk Gretchen Rubin talks about all the things she attempted in her year-long pursuit of happiness, and all the ways towards happiness she has learned from others since her book was published. Acknowledging that different things make different people happy, she does have one piece of sage advice to make everyone happier: "Make your bed in the morning." 🙂
6. Conscious Millionaire Podcast
With over 600 episodes, The Conscious Millionaire Podcast led by host J.V. Crum III, is one of the best business & wealth resources with interviews of the world's top entrepreneurs, business owners, and experts in the conscious business revolution. Scroll down this massive podcast feed and find a business topic or interview that interests you. You'll find episodes like "David Bach: How to Become an Automatic Millionaire", "Michael Bernard Beckwith: Embracing and Releasing Your Urge for Success!", "Bob Burg: Effective and Profitable Leadership", and many, many more interesting interviews. Note: This podcast will take a while to load because of the over 600 episodes on the feed, but it's worth the wait!
7. 50+ Free Pimsleur Downloads
The New Year is a great time to dedicate oneself to learning a new language, or to learning a little bit of a lot of languages. We now have over 50 free MP3 audio downloads from the first units of Pimsleur language courses in over 40 different languages! Try out as many as you'd like. You can browse a list of them all on our blog.
Each free lesson contains 30 minutes of spoken language practice, with an introductory conversation, and isolated vocabulary and structures to learn. Please download these free language learning lessons to try out the Pimsleur method and learn some basic language vocabulary as well.
Dr. Orison Swett Marden was a prolific American inspirational author who wrote over 40 inspirational books on how to succeed in life and business, along with books on health, home life, and more. His book How to Succeed contains many of his key insights which came out of his New Thought philosophy. On audio book for the first time, this volume contains lessons that are still valid today. It is narrated by a group of volunteer narrators at Librivox.
And if you'd like to hear more from Orison Swett Marden, Librivox also has a solo narration of Marden's work:
9. 4-Hour Everything: How Tim Ferriss Tracks His Life's Data
Tim Ferriss is the author of such bestsellers as The 4-Hour Work Week and The 4-Hour Body. He is also the author of the brand new book The 4-Hour Chef: The Simple Path to Cooking Like a Pro, Learning Anything, and Living the Good Life (which is not available on audio, but you can get the hardcover book).
This is a 25-minute talk he gave at the WIRED Health Conference last October, and it is the #1 most viewed video of 2012 on the outstanding video site FORA.tv. In the talk Ferriss reveals the data that he tracks in regards to his workouts, what he eats, and a whole lot more. While he acknowledges that some of the stuff he tracks might seem obsessive or absurd to outsiders, he is confident that technology (such as apps on smart phones) is making it a whole lot easier for people to track data corresponding to their health and well-being. And he feels that tracking isn't limited to scientific data, but can be applied to certain intangibles such as your emotions. This talk will surely get you thinking about what data you should be tracking as you strive for better physical, mental, emotional, and spiritual health this year!
10. The Book: On the Taboo Against Knowing Who You Are
Listen to The Book: On the Taboo Against Knowing Who You Are by Alan Watts. This abridged recording of Alan Watts's classic book is available to listen to on YouTube. In this book Watts puts forth his worldview, drawing on Hinduism, Chinese philosophy, pantheism, and modern science, in which he maintains that the whole universe consists of a cosmic Self playing hide-and-seek; hiding from itself by becoming all the living and non-living things in the universe and forgetting what it really is – the upshot being that we are all IT in disguise. Enjoy this classic interpretation of Eastern philosophy for a Western audience.
11. The Quest: Discovering Your Human Potential
Ready for an hour of rapid fire personal growth and spiritual wisdom? This 1996 documentary features interviews with some of the leading personal growth voices including Marianne Williamson, Deepak Chopra, Thomas Moore, and many others. They confront some of life's most pressing concerns including the problem of pain and fear, the necessity to love and contribute, and much, much more. Watch this free documentary on YouTube and gain some new wisdom today!
12. Hay House Meditations Podcast
The popular spiritual growth publisher Hay House is offering over 50 guided meditations on their meditation podcast from many of their top authors including Dr. Wayne Dyer, Louise Hay, Judith Orloff, Marianne Williamson, and many more of their bestselling authors. The podcasts vary in their theme and in their running time giving you many options to choose from. There are quick 3-minute meditations to 25-minute meditations, you can find a guided meditation that fits you schedule. Enjoy this podcast from Hay House.
If you like some guided imagery along with your meditation you can also check out Hay House's Monday Meditation playlist on YouTube featuring over 60 meditations:
Monday Meditations from Hay House on YouTube
13. The Master Key System: Lessons 1-8
Download this free abridged audio version of Lessons 1 through 8 of The Master Key System by Charles F. Haanel. This covers about one-quarter of Haanel's classic personal development course. This book, along with The Science of Getting Rich by Wallace D. Wattles, was the source of Rhonda Byrne's inspiration for the book and the film The Secret and is now known to have inspired the writing of the world's most famous success book Think And Grow Rich. We're trying our best to get you the top free personal growth audio to jump start your year! Download this free abridged version of The Master Key System on Archive.org.
14. The EntreLeadership Podcast
Dave Ramsey is a bestselling financial author and radio host, and his team runs one of the most popular business podcasts on iTunes, The EntreLeadership Podcast. The podcast is hosted by Chris LoCurto, who conducts excellent interviews with today's top business authors and leaders. At the beginning of each episode you'll hear a lesson from Dave Ramsey himself. After the lesson LoCurto conducts an interview, and currently on the feed you can listen to interviews with leadership experts like John C. Maxwell, Robin Robins, Patrick Lencioni, Stephen M.R. Covey, Jim Collins, Tony Dungy, Tony Hseih, and, of course, Dave Ramsey. Get great business advice to kick off the year!
15. Marianne Williamson: Stand Up, Speak Out!
Author Marianne Williamson has a brand new audio book out for the new year: A Year of Miracles: Daily Devotions and Reflections. Here's a TED talk she gave.
Author Marianne Williamson makes an impassioned case for peace in the modern world in a brief lecture presented by TED talks. Williamson argues that the role of human consciousness is to work in harmony with nature, and thus we as a race should work together in a similar way. However in the modern world, many of us have forgotten that we are linked to a natural intelligence in the world, and thus a malignancy now dominates too much, leaving us mired in war, climate change and more. That said, Williamson goes on to point out that the universe is self-correcting, and thus if we attune ourselves to correct the broken system, we can turn back the tide as a race.
16. The Best of Steve Pavlina's Blog
Steve Pavlina's popular blog "Personal Growth for Smart People" gets over 2 million visitors per month. Writing on topics as diverse as sleep optimization, natural food diets, relationships, and time management, Pavlina has displayed a fascinating willingness to adjust his lifestyle for the better. We've been avid readers of his blog for years and are excited to present his ideas on audio for the first time! Our free audio book for today features six of his most popular blog posts of all time. Download this free 1-hour audio book as an introduction to his unique take on personal growth.
17. Dr. Jordan Metzl on The Exercise Cure
Need some motivation to move? Dr. Jordan Metzl is author of The Exercise Cure: A Doctor's All-Natural, No-Pill Prescription for Better Health and Longer Life, and in this talk he delivered at Google he prescribes exercise for many of our society's medical issues from the brain to the body. He emphasizes that "exercise is medicine" and also has great quotes like "sitting is the new smoking". He quickly lists the many health benefits of exercise and then prescribes what amount and what sort of exercise one may need for optimum health. He also emphasizes the need for change in the medical profession and in public policy to incentivize people to exercise. At the end he answers many interesting questions from Google audience. It's an excellent 40-minute video that will hopefully give you some inspiration to move more this year!
Today's free resource is a great new podcast we've added to our site called the Inspire Nation Podcast. This motivational podcast is hosted by inspiring self-help expert Michael Sandler. Sandler talks with hundreds of personal growth authors and speakers in these hour long interviews. Sandler is a podcasting machine releasing a new podcast everyday and he is sometimes joined by his co-host and wife Jessica Lee. Sandler's interviews are insightful and his enthusiasm is infectious (he's not ashamed to yell out "Woo-Hoo!"). In a recent podcast from Dec. 20, 2016, he talks with veteran self help author and speaker Brian Tracy about his new book Master Your Time, Master Your Life. Tracy lays out many practical ways you can optimize your time to achieve your goals for the New Year. Other guests on the podcast feed include Dr, Joe Dispenza, Bob Proctor, Dr. Christiane Northrup, Pam Grout, Anthony William, Arielle Ford, and countless more! Start your year with a serious dose of motivation from the Inspire Nation Podcast. Note: It might take a little while for this podcast to load on our site as there are 100s of podcast episodes on this feed.
19. Ken Blanchard: Lead Like Jesus
Management expert Ken Blanchard has authored over 35 books including the bestseller The One Minute Manager. In this recent talk from Biola University, Blanchard teaches leadership lessons from the Bible and Jesus Christ. He talks about the importance of all leadership to shift from self-serving to serving others. He provides many examples of this type of leadership in action such as the customer service expertise and values of Southwest Airlines. Blanchard's lessons can applied in almost any area of leadership including business, church leadership, sports coaching, and the family. This 1 hour and 20 minute talk is available on streaming video from YouTube.
20. Mitch Albom: From Morrie to Heaven: In Search of a Meaningful Life
Tuesdays with Morrie author Mitch Albom talks to a packed audience of students about living a meaningful life in this engaging speech provided by Elmhurst College. Despite the fact that his college teacher Morrie Schwartz was a key mentor in his early adulthood, Albom did not reconnect with him until 16 years later, when he learned his old friend was dying of ALS. Albom recounts how in those final months, Schwartz talked candidly about what was most important to him as his life neared its end. Albom took these lessons to heart, discarded his workaholic lifestyle, and has since used his dying teacher's final lessons as a means of helping others find the essence of a well-lived life.
21. Optimize with Brian Johnson Podcast
The Optimize with Brian Johnson Podcast offers daily, practical wisdom offered directly from the creator of PhilsophersNotes. Each episode offers a variety of material, including Johnson's popular notes on the best optimal living books, "MicroClasses" designed to help listeners apply these notes to their daily lives, and in-depth author interviews. With Optimize, Johnson has reached a new exciting level in his ongoing mission to help others reach their highest potential.
22. The Art of Happiness in Troubled Times by His Holiness the Dalai Lama
In this hour long talk, His Holiness the Dalai Lama reminds the audience that it has always been troubled times, and that while the kinds of suffering changes throughout history, the suffering still remains. He discusses training oneself in compassion in order to overcome self-centeredness, fear, anger, and hatred towards others. His prescription for happiness is keeping oneself open for love and compassion no matter what problems may arise. Watch this talk on streaming video.
23. Joseph Grenny on Change Anything
Today we're featuring a talk to help boost you into the New Year by thinking smarter about changing aspects of your life. Joseph Grenny is the co-author of the book Change Anything: The New Science of Personal Success.
In this talk delivered at Google, Grenny discusses many of the findings of their research on change and presents a new way of thinking about how to change habits in one's life. While many people assume that the inability to change is due to lack of willpower and that most people have to hit rock bottom with their bad habits before they can change, Grenny gives us a different perspective. He posits that we don't have to work harder at change but that we have to be smarter at learning about all of the factors contributing to our bad habits. By recognizing six different factors that contribute the most to one's habits, we can then come to a better understanding of our habits and come up with creative ways to change our environment or our state or mind in order to enable lasting change. He gives many great examples and shows video clips of people who successfully changed their personal and professional life for the better. If you're making some New Year's resolutions this year, then this talk can help you with coming up with new ideas on how to accomplish those goals. This 50-minute talk is available on streaming video from YouTube.
24. Oprah Winfrey on Career, Life, and Leadership
Start your year off with this inspiring talk from Oprah Winfrey delivered at the Stanford Graduate School of Business. Oprah tells her story as she went from radio to television news to talk shows, and how she chose in the 1990s to rise above the trashy confrontational TV of her time to create a show which she would use to raise the consciousness of herself and her audience. She then talks about how she moved on to create her own television network. Throughout the talk she sprinkles in life lessons she has learned along the way from the many people she has interviewed, and she gives inspiring advice to the students at Stanford for their life and career.
25. Transform Your Mind, Change Your Brain
In this lecture provided by Google Talks, Dr. Richard J. Davidson details recent scientific research on how neuroscience is beginning to learn a great deal about how the brain works with meditational practice. Davidson says research shows that the brain is designed to change in response to experience and that it is clear that the intentional deployment of specific meditation strategies can transform our cognitive and emotional health. After "coming out of the mindfulness closet" and revealing to his colleagues that he had an interest in Eastern spiritual practice, Davidson has effectively devoted his career to merging cutting-edge neurology with contemplative traditions.
26. Dynamic Communicators Podcast
Ken Davis is an author, speaker, and communications trainer who has over 30 years experience in the public speaking business. In this podcast host Ken Davis provides wisdom from his many years of experience for how to improve your public speaking from preparation to delivery to marketing yourself as a public speaker. In the podcast episodes he covers many topics such as using humor, body language, vocabulary, and much more. He also interviews many fellow public speakers and communicators about tips they have learned. Davis delivers his podcasts with wit and enthusiasm in over 80 episodes so far.
27. Jonah Berger on Contagious: Why Things Catch On
We all have ideas we want to share whether it be with friends or in business, and we would all we like these ideas to be influential and spread. In this talk at Google, Jonah Berger takes a look at why certain ideas spread and go viral either by word of mouth or by social media. Berger covers some internet phenomenon that have gone viral and why. He lists six things that make an idea contagious: 1. Their social currency that represents someone's status, 2. Triggers in the environment, 3. Emotion (when we care we share), 4. Publicly visible (such as Apple's white headphones), 5. Practical value (news you can use), and 6. Using stories that carry ideas in them. He then answers questions, such as why are cats so viral?!
28. The Brain Warrior's Way Podcast
The Brain Warrior's Way Podcast is hosted by bestselling author Dr. Daniel Amen and his wife Tana Amen as they guide you on practices to improve your brain health. Drawing on ideas in their book The Brain Warrior's Way: Ignite Your Energy and Focus, Attack Illness and Aging, Transform Pain into Purpose, Daniel & Tana Amen take you through a series of podcasts that deal with many aspects of brain health including defeating automatic negative thinking, relationships & the brain, what foods are good and bad for the brain, and other interesting topics. This podcast is relatively new and already features over 40 episodes that generally run 10-20 minutes long.
If you're looking for some very sound financial advice, download our free audio book: Benjamin Franklin's The Way to Wealth. This is an essay written by Benjamin Franklin that contains a condensed collection of the wealth advice he had presented in Poor Richard's Almanac during its first 25 years of publication. While it has a short running time at 15 minutes, this audio book is worth listening to again and again. Full of wealth wisdom from one of America's founding fathers who had his own ups and downs financially and passed on his knowledge. The Way to Wealth can be downloaded on MP3 exclusively through LearnOutLoud.com.
The Feeling Good Podcast is a new podcast from Dr. David D. Burns, author of the bestselling book Feeling Good: The New Mood Therapy which has sold over 5 million copies in the U.S. since it was published in 1980. The book popularized cognitive behavioral therapy (CBT) which has become one the most effective therapy treatments for depression, anxiety, and numerous other mental disorders. Burns's mentor, Dr. Aaron T. Beck is the father of cognitive therapy which is one of the most practiced psychological therapies used today.
In this podcast Dr. Burns sits down with host Dr. Fabrice Nye and discusses the techniques of CBT along with other techniques that Dr. Burns has developed in his practice over the years. Burns confronts the issue of therapeutic resistance many patients have and how to overcome it with his T.E.A.M. model that he lays out over many podcast episodes. The "Methods" podcast episodes get into cognitive distortions and negative thinking patterns that are often present when people are depressed or anxious. Burns provides examples of this distorted thinking that accompanies low mood, and the CBT method for overcoming this thinking. No matter what mood you are in, you can benefit from the practices of CBT and other techniques that Dr. Burns lays out in this podcast in order to overcome negative thinking patterns.
If you aspire to learn more about or enhance your endurance running goals, the Run to the Top podcast is an unparalleled resource that features in-depth interviews with elite runners, olympians and leading-edge trainers. Hosted by Pro-Runner Tina Muir, Run to the Top is an inspiring showcase of personal running success stories, training concepts, and nutrition advice. You'll also get valuable information on running form, how to gauge the best recovery time, how to fit running into a busy schedule, and the latest thoughts on shoes and other gear. Presented by Muir in a friendly, accessible manner, this podcast will make you itch to lace up and chase that 5k, 10k or marathon goal immediately!
32. The Art of Public Speaking
Before Dale Carnegie penned How to Win Friends and Influence People, he co-authored The Art of Public Speaking with Joseph B. Esenwein in 1915. This book has finally been recorded on audio by a group of volunteer narrators at Librivox. The unabridged audio book runs 19 hours and contains 31 chapters for how to improve your public speaking. The last 15 sections of this audio book are real speeches by famous men to function as a study aid. Download this free self help classic is available on Librivox.
Host Brian Rose provides an energizing jolt to your self development goals with the London Real Podcast. Each week, Rose offers two types of episode: a short topical discussion with his audience where he tackles a question ("Should you do what you love?", "Upping your Game", etc), and then an in-depth interview show. He interviews an incredible range of authors, bloggers, and thinkers, including Dave Asprey, Jocko Willink, Cory Doctorow, Tim Ferriss, Dr. Jane Goodall, David Allen, and Ryan Holliday, just to name a few. Well produced, enthusiastic, and inspiring, the London Real Podcast has become a great resource for a new generation of high-performing self-starters.
In this dialogue from bloggingheads.tv, American psychologist Martin Seligman and British economist Richard Layard take a macro view of happiness and how societies can attempt to measure happiness and achieve greater levels of happiness as a whole. Layard has pushed for governments to start analyzing GWB (General Well-Being) along with GDP and other indicators for how well a country is performing. Seligman questions him about how this is measured and advocates measuring according to his own acronym PERMA (which Seligman laid out his in latest book Flourish). PERMA stands for Positive Emotion, Engagement, Positive Relationships, Meaning, and Accomplishment/Achievement, and Seligman expounds on these points. Seligman and Layard then both take a look at the role public policy can play in leaning toward the greatest happiness for the greatest number. This dialogue can be watched on video or downloaded on MP3 audio.
35. 15 Free Audio Books by James Allen
Self-help movement pioneer James Allen penned over 20 books in his lifetime all of which are in the public domain. You can now download 15 of these audio books through Librivox thanks in large part to volunteer narrator Andrea Fiore who has narrated most of them. You can download and listen to our version of his most popular work: As a Man Thinketh along with 14 others.
36. House Call with Dr. Hyman Podcast
Dr. Mark Hyman has made a name for himself for views on health, fitness, and nutrition that often run counter to the conventional wisdom being proposed in popular media. The author of books such as Ultraprevention and The UltraMind Solution now hosts a regular House Call podcast that provides a venue for his readers and listeners to ask questions pertaining to particular health needs. Hyman offers valuable (and specific) advice on how to address the emotions that fuel your eating habits, what role exercise plays, what foods we should eat to promote health, and much more. On top of that, Hyman offers lively long-form interviews with various medical professionals that drill in to specific topics related to his overall mission to promote health and wellness in the 21st century.
37. Mihaly Csikszentmihalyi on Flow
Check out this TED talk from psychology professor Mihaly Csikszentmihalyi who authored the book Flow: The Psychology of Optimal Experience. Csikszentmihalyi talks about how he became interested in psychology after World War II when he heard a lecture by Carl Jung. Csikszentmihalyi eventually began his psychological study of how average people become extraordinary which he attributes to the idea of "flow" when one become completely involved in an activity for its own sake. Csikszentmihalyi provides many examples of individuals who have tapped into this "flow" state.
38. Shawn Achor on The Happiness Advantage
In this rapid fire talk from TEDxBloomington, Shawn Achor pushes for more focus on research into positive psychology and what makes a person better than average. He looks at the disease model of psychology which sets out to get people feeling normal or average, and pushes us to shift our focus to a positive psychology model which sets out to change the mind and the brain to be better than average. He provides some quick tips on ways to alter your psychology in a positive manner. This 12-minute talk is available free through YouTube.
39. Positive Psychology: Praising Others, Changing the Self
Jonathan Haidt is a professor of psychology at the University of Virginia and the author of The Happiness Hypothesis: Finding Modern Truth in Ancient Wisdom. In this talk he discusses his research into some positive emotions that are rarely studied in psychology including moral elevation, admiration, and awe. Going back to ancient religious teachings which brought out these emotions, Haidt attempts to analyze them from a more scientific viewpoint and see if there are ways in which we can increase these positive emotions in the modern age. Learn about these new insights into the psychology of these important positive emotions. This talk is available from the Forum Network on streaming audio. Note: The Forum Network website is currently not working but the embedded player we have does work so you can listen to it that way.
40. Alzheimer's Prevention Program: Keep Your Brain Healthy for the Rest of Your Life
Dr. Gary Small presents this lecture from UCTV on the latest findings to aid people in preventing Alzheimer's disease. He shows viewers the brain of an Alzheimer's patient which has plaque and inflammation build up. Dr. Small suggests ways to prevent Alzheimer's including exercise, lifelong learning, a healthy diet (with Omega-3 fatty acids), socializing, reducing stress with deep breathing, and a glass of wine per day might not hurt either. He also covers some studies regarding vitamins and supplements which are not yet conclusive. Can we fully prevent Alzheimer's disease? Not yet, but there are a lot of things we can do improve brain health and memory and reduce the odds of getting Alzheimer's. This talk is available on MP3 download on the UCTV website and on video through their YouTube channel.
41. The Book of Life
Here's some more worldly wisdom to begin your year. From the author of the classic muckraking novel The Jungle, Upton Sinclair wrote The Book of Life, a book full of advice on how to live your life and much more written when Sinclair was in his 40s.
42. Dr. David Agus on A Short Guide to a Long Life
Dr. David Agus is author of the brand new book A Short Guide to a Long Life. In this talk delivered at Politics and Prose, Dr. Agus provides the results of recent research devoted to healthy living. He is emphatic that everyone take a personal responsibility in maintaining their health, placing special importance on what we eat (avoid the center aisles at the supermarket!), when we eat (keep meal times regulated and curb snacking!) and how we use our bodies (walk as much as possible!). He also goes on to warn against the common assumption that vitamins are good for you, and provides other well-researched insights that go against prevailing notions of how to live a longer, fuller and healthier life.
Download this free audio book by one of the leading voices of the New Thought movement in the late 1800's and early 1900's. Ralph Waldo Trine was a philosopher, mystic, teacher, and author of many books. His remarkable seminal book, In Tune with the Infinite, was published in 1897 and went on to sell over 2 million copies. Trine greatly influenced Ernest Holmes, author of The Science of Mind, and also business leader Henry Ford. Download this unabridged 5-hour audio book from Librivox which is well narrated by a fellow named Kirk. This spiritual classic will hopefully bring you closer to being in tune with in the infinite in this new year!
Download and listen to this classic self development book for public speaking The Speaking Voice: Principles Of Training Simplified And Condensed by Katherine Jewell Everts. This audio book "contains practical directions accompanied by simple and fundamental exercises, first for the freeing of the voice and then for developing it when free". Everts deals with speaking in terms of tone, pitch, inflection, and much more. The unabridged 5-hour audio book is read entirely by one of Librivox's best narrators, Ruth Golding.
45. Optimal Living Daily Podcast
Justin Malik's Optimal Living Daily Podcast offers daily readings from high-profile self development blogs in a quick, easily digestible format that listeners can use daily while on-the-go. Malik's tasteful selections mainly cover minimalism, productivity, time management, mindfulness, and similar life-hacking techniques. The podcast features the writing of popular figures in the blogosphere, including Leo Baubata (Zen Habits), Steve Pavlina, Ramit Sethi (Author of I Will Teach You to be Rich), Mark Manson (Author of The Subtle Art of Not Giving a F*ck) and many more. Browse over 300 podcast episodes on this popular self development podcast.
46. Untangle: Meditation Studio Podcast
Gaiam's Untangle meditation podcast offers a professional, gentle, and exciting way for you to both begin your exploration of meditation, and deepen your commitment to becoming more mindful throughout the day. Episodes are typically devoted to 30 minute interviews with everyday people discussing how meditation changed their perspective, expert interviews with authors, and medical practitioners discussing a specific topic (healing, self-compassion, stress, etc.) and short, guided meditations you can use right away in your own daily practice.
47. Pico Iyer: The Art of Stillness
Watch this 15-minute TED talk by travel writer Pico Iyer on the art of stillness. As we head into another busy year, Iyer urges us to take time out to go nowhere and reflect on our day to day experiences. By taking a "sabbath" from technology and other distractions we can refresh our mind and head back into life with a renewed spirit. It's an excellent reminder for all of us. This talk is available on streaming video and downloadable video from TED.com.
Hosted by biochemist Rhonda Patrick, the Found My Fitness Podcast dives deep into the current scientific, genetic, and neurological discoveries surrounding our health. Each episode features interviews with cutting-edge figures such as Aubrey De Grey, popular authors such as Tim Ferriss, and special spotlights where Dr. Patrick dedicates her expertise to offer advice on how to optimize your own well-being. Again, this podcast weighs heavy on the hard science, with Dr. Patrick covering topics related to longevity, genetics, exercise, fasting, mindfulness, and sleep in a way that is both educational and listenable.
Robert Greene has spent his writing career examining the lives of great world leaders, thinkers, and creators, distilling what makes them so different from the rest of us. In his latest book, Mastery, Greene takes a look at a diverse group including Benjamin Franklin, the Wright Brothers, Mozart, and Albert Einstein, in an effort to figure out what led to their creative breakthroughs, and why such creativity seems so rare. Greene argues that creative people often opt for career paths that are in line with personal engagement, take experimental routes once they've acquired the requisite knowledge of their trade, and often retain an "outsiders" perspective that is conducive to creative leaps. The "Master" in his conception is someone that has a certain fluidity of mind, constantly subverting conventional patterns of thinking, mitigating fear of failure, and looking for insight beyond normal channels of inquiry. Greene claims we all have an innate creative capability, but that we are often stifled in adulthood by a goal-centered culture that often works to restrict our imaginative grasp.
50. Hay House World Summit Podcast
For our final motivational feature of our month of motivation we are presenting four podcasts from the publisher Hay House. The first podcast we'll feature is their Hay House World Summit Podcast which features interviews with many Hay House authors and speakers including Christiane Northrup, M.D., Doreen Virtue, Dr. Wayne Dyer, and many others. These 30-minute mini-lessons provide you a taste of what you'd get at Hay House's Annual World Summit.
The next podcast we'll feature is the Hay House Meditations Podcast. The popular spiritual growth publisher Hay House is offering over 100 guided meditations on their meditation podcast from many of their top authors including Dr. Wayne Dyer, Louise Hay, Judith Orloff, Marianne Williamson, and many more of their bestselling authors. The podcasts vary in their theme and in their running time giving you many options to choose from. There are quick 3-minute meditations to 25-minute meditations, so you can find a guided meditation that fits you schedule.
The next podcast we'll feature is the Hay House Radio Podcast. This podcast features selections from Hay House's many radio programs. Some of the programs are live call-in shows where Hay House authors answer questions on personal and spiritual growth. The podcasts are titled with specific topics as top Hay House authors lead talks on the radio that usually last about 30 minutes.
And the last podcast we'll feature from Hay House is their Hay House Live Podcast that features insightful and inspiring lectures delivered at Hay House live events. In over 80 talks that usually last about 30 minutes each, you'll hear speakers such as Gregg Braden, Cheryl Richardson, Brendon Burchard, Barbara De Angelis, Mike Dooley, Gabrielle Bernstein, and even Dr. Wayne Dyer. Browse this podcast feed for a topic of your interest.
We hope these 50 free audio & video motivational resources will empower you to start the year 2018 in the right direction! Much more new motivation to come this month in our Free Resource of the Day Email.
December 20, 2017
We've featured 100s of free audio & video learning resources in our Free Resource of the Day Email this year. Now that the year is wrapping up, we'd like to feature the most clicked-through free resources of the year. In case you missed any, here are the most popular free resources we featured in 2017:
1. 500 Best Free Movies on Tubi TV
This year we discovered Tubi TV! It is a free ad-supported streaming TV and movie network offering more than 50,000 titles from impressive partners including Lionsgate, MGM, Paramount Pictures, and Starz. They raised over $20 million earlier this year and offer popular apps on the iPhone/iPad, Android devices, Roku, Apple TV, Amazon Fire, and more. Last year Hulu stopped offering free ad-supported movies and TV shows, but Tubi TV has stepped in to fill that void. And their platform seems a lot smoother in terms of user experience than other free movie platforms out there. A few things to note before you dive in. The viewing rights to their movies vary outside the United States, so sorry if you cannot watch these. Also if the movie is rated "R" you're likely to have to create account and sign in, in order to view the movie. But we recommend creating an account, so then you can create a "Queue" of the movies and TV shows you want to watch in the future.
Like all movie sites there are a lot of not-so-good movies to sift through. To help you find some good movies, we've gone through their entire movie catalog and picked out the top 500 movies you can watch right now through their site and apps. We'll start with their documentaries, since a lot of these we've added into our LearnOutLoud Free Documentaries Collection, and we'll be adding a lot more soon. Beyond documentaries, we've picked out movies in the genres of Action, Classics, Comedy, Drama, Horror, and Thrillers. Here are over 500 of their best free movies that we picked out (we've sorted them by year) on our blog.
For Valentine's Day we featured this free audio book download of the ancient Indian Hindu text on human sexuality, love, and spirituality: The Kama Sutra. Written in about 200 CE, this work of Sanskrit literature by Indian philosopher Vatsyayana consists of prose, poetry, and aphorisms. While most known for being a sexual manual, much of the work is a guide on the nature of love, family life, and other aspects of pleasure in human life. This audio book edition is the widely known English translation from 1883 attributed to renowned orientalist and author Sir Richard Francis Burton. This unabridged audio book runs 6 hours and 15 minutes and is narrated by Mark F. Smith who has narrated many quality audio books for Librivox. If you want to dive deeper into The Kama Sutra, check out the Sounds True course by scholar Wendy Doniger called Erotic Spirituality and the Kamasutra.
3. 60 Free Language Learning Programs from Penton Overseas
Long ago the publisher Penton Overseas and their many language learning programs disappeared, but they've now been re-published and are available for free on streaming audio on Spotify. You listen to over 60 of their language learning programs including their popular Learn In Your Car series. The Learn In Your Car programs are digestible language tutorials offered in 3 step-by-step levels that you can listen to wherever you are, and they run 3 hours in length. They are also offering their Vocabulearn series which presents vocabulary words that will beef up the building blocks of the language you are trying to learn. The Vocabulearn programs run about 3 hours as well.
4. 45 Free Video Courses from UC-Irvine on LearnOutLoud.com
On LearnOutLoud we feature 45 free courses offered by the University of California at Irvine. Through their UCI open, online course initiative they are now offering these courses on YouTube. Many of these courses are in the areas of chemistry, physics, Earth science, math, and engineering.
Listen to The Book: On the Taboo Against Knowing Who You Are by Alan Watts. This abridged recording of Alan Watts's classic book is available to listen to on YouTube. In this book Watts puts forth his worldview, drawing on Hinduism, Chinese philosophy, pantheism, and modern science, in which he maintains that the whole universe consists of a cosmic Self playing hide-and-seek; hiding from itself by becoming all the living and non-living things in the universe and forgetting what it really is – the upshot being that we are all IT in disguise. Enjoy this classic interpretation of Eastern philosophy for a Western audience.
6. Over 70 Free Lectures from The Great Courses
For 2017 Back to School we featured 50 free video lectures from The Great Courses. When we started LearnOutLoud.com back in 2005, one of our main inspirations for launching was promoting audio & video learning content from companies like The Teaching Company. Founded in 1990 by Tom Rollins, The Teaching Company records courses from top professors around the United States in a broad array of university-level disciplines. If you're a longtime fan of the Teaching Company you might recall Bach's Brandenburg Concerto that started each lecture and Tom Rollins giving this quote at the start of each course: "By listening for less than an hour a day you can finish even the longest course in just weeks!"
These courses were developed for adult lifelong learners, and back in the early 2000s when we started listening to them, they were available on audio cassettes, CDs, VHS tapes, and DVDs from their website or the local library. Cut to 2017 and now The Teaching Company has changed their name to The Great Courses and they've now created over 600 audio & video courses available on CD, DVD, and audio & video download through the TheGreatCourses.com and they've launched The Great Courses Plus, which is a subscription service giving you unlimited access to over 350 of their courses which can be streamed online, through their apps, and even downloaded now for offline viewing and listening. They've also made their courses available on audio download through Audible.com, and they've even launched a channel on Amazon.com called The Great Courses Signature Collection which features access to 100 of their video courses (for $7.99/month for Amazon Prime members).
Although they've re-branded and updated their service with the latest technology, The Great Courses still maintain the highest standards for their professors and production quality. They've also expanded their course offerings over the years from the history, literature, religion, philosophy, music, economics, and science courses they became known for to newer courses on better living and professional development, along with courses on travel, food & wine, and hobbies like photography and gardening. While free audio & video courses have exploded on the Internet, nothing really tops the audio & video learning content of The Great Courses. To introduce The Great Courses, they've uploaded over 70 free sample video lectures on their YouTube channel, and after watching many of them we've been reminded of just how great their offerings are. For Back to School we're featuring reviews of over 50 of these free lectures that we've watched. We've added these 50 lectures to our LearnOutLoud Free Audio & Video Learning Directory and are linking to them there.
7. Unshakeable by Tony Robbins Podcast
Coinciding with his 2017 book Unshakeable: Your Financial Freedom Playbook, Tony Robbins released a brand new Unshakeable by Tony Robbins Podcast featuring interviews with Tony and his co-author Peter Mallouk. In the first podcast they introduce the idea of being unshakable in the world of investing and finance by not being swayed by the market corrections. Many financial advisors and investment gurus teach investors to buy and sell their investments at different points of the ups and downs of the market, but Robbins and Mallouk encourage listeners to stay with the market throughout the perceived volatility. Tony sought out Peter Mallouk because of his consistent investment gains in good times and bad, remaining one of the top rated financial advisors in the United States. Be inspired into confident investing and wealth from Tony Robbins!
Will and Ariel Durant are perhaps best known for their monumental 11-volume work The Story of Civilization written between 1935 and 1975. Will Durant also wrote the philosophy introduction book The Story of Philosophy: The Lives and Opinions of the Greater Philosophers in 1926. In 1968, Will and Ariel Durant summarized some of the periods and trends in history they had recognized from their study of 5,000 years of world history in their short work The Lessons of History. This book is available on audio through YouTube in an abridged format running 3 Hrs. and 15 Min. and is read by narrator Grover Gardner.
9. 100+ Free Made For Success Audio Programs
We've been selling personal & professional development audio programs from the publisher Made for Success for many years now. In the past few years they've started distributing over 100 of their audio programs through YouTube. Most of these programs are shorter and usually run from 30 Min. to 1 Hr. You'll find titles from popular authors and speakers like Mark Victor Hansen, Loral Langemeier, Sharon L. Lechter (co-author of Rich Dad, Poor Dad), and Zig Ziglar. Many of these audio programs below we are still selling on audio download, but we have embedded the YouTube video on each page of the full audio program, so you can listen to these programs by streaming them through YouTube. Enjoy over 100 free audio programs to help you on your way to success!
10. 11 Joseph Campbell Lecture Series from the Joseph Campbell Foundation
Joseph Campbell was known for his work in comparative mythology and comparative religion, including his book The Hero with a Thousand Faces. He was also a great teacher and lecturer and thankfully many of his lectures were recorded. The Joseph Campbell Foundation has put up the Joseph Campbell Audio Collection on the popular music streaming service Spotify. The Joseph Campbell Audio Collection features 11 series of talks (most of them consisting of five hour-long lectures). The lecture series cover the wide swath of Campbell's field of knowledge incorporating mythology, religion, psychology, philosophy, and a great deal more. We organized each series into playlists on Spotify and have linked to them and embedded them on our product pages.
11. 15 Free Audio Books by James Allen
Self-help movement pioneer James Allen penned over 20 books in his lifetime all of which are in the public domain. You can now download 15 of these audio books through Librivox thanks in large part to volunteer narrator Andrea Fiore who has narrated most of them. You can download and listen to our version of his most popular work: As a Man Thinketh along with 14 others.
12. Talking Classics: 40 Abridged Audiobooks
The Talking Classics are a series of abridged audiobooks read by some of the best professional narrators in the audiobook business. Each classic audio book runs about 2 Hrs. 20 Min. in length. We've assembled a Spotify playlist that features 40 of the most beloved works of literature from The Talking Classics series. We've added the audio books in alphabetical order to the playlist which runs over 94 hours in total. Pick some of these unabridged classics for enjoyable listening.
13. The Butterfly Effect Podcast
The new Audible Originals series called The Butterfly Effect: Who Really Pays for Free Porn? has been one of the most popular titles on Audible. This new free series from Audible is basically a multi-part audio documentary by bestselling author Jon Ronson who narrates and conducts interviews for the series as he spends a year examining the wide-ranging effects that free pornography has had on individuals throughout the United States and the world. The series starts with a man named Fabian who launched the site called PornHub which became the YouTube of free porn. From there Ronson follows the butterfly effect of how free porn has changed the lives of people in the porn industry, fueled some new industries, and affected the lives of porn viewers who were flooded with free streaming adult content. The series takes many twists and turns that are fascinating, amusing, bizarre, depressing, and even a few up-lifting. It does contain some sexually explicit language, but in general is focused on the effects that the Internet and free porn have had on people's lives. You can get the entire 3 Hrs. 30 Min. series for free as a podcast.
14. A Practical Guide to Self-Hypnosis
Learn how to hypnotize yourself and make positive changes in your life through the power of suggestion. This guide was written by self-help and inspirational book publisher Melvin Powers in 1961. Because it is more modern it includes a information on the medical uses of hypnosis which is now used in many forms of psychological treatment. Powers introduces his hypnosis to the newcomer interested in what it can do. He then gives detailed instructions on methods to achieve various levels of self-hypnosis. Listen to this unabridged 4-hour audio book on the methods and benefits of self-hypnosis. It is suitably narrated by Andrea Fiore and available on MP3 download from Librivox.org.
15. The Science of Mindfulness: Who Am I?
In this free lecture provided by The Great Courses, psychiatrist Ronald Siegel outlines the havoc that comes about when we identify "I" or "me" as something separate from the rest of the world. As Siegel argues, mindfulness practice reveals "the self" as an impersonal series of sensations that form a consistent storyline of who we think we are. But what if what you call "you" is actually not what you experience, but something deeper, and more interconnected with the rest of creation? As Eastern spiritual practices tell us, the path to happiness lies in transcending the suffering that comes as a result of identifying ourself as a separate individual. This 30 minute lecture is a good introduction as to why mindfulness meditation practices are becoming a more accepted therapeutic tool in mainstream psychiatric circles. The lecture is available on The Great Courses YouTube channel. This lecture is part of a course from The Great Courses called The Science of Mindfulness: A Research-Based Path to Well-Being taught by Professor Ronald D. Siegel, Psy.D.. This course and over 300 other courses can be accessed with a subscription to The Great Courses Plus.
September 16, 2017
You can now listen to five free Tony Robbins audio books through Spotify. These audio programs on CD run $9.99 per program on Tony's website, but with a Spotify account you can now listen to them all for free. They cover the areas of wealth, time, relationship, career, and goals. We'll describe each program below. We'll start with his program The Edge: The Power to Change Your Life Now.
1. The Edge: The Power to Change Your Life Now
In The Edge, self-help legend Tony Robbins describes how he can help anyone listening transform every area of their life where it matters most. Whether it be finding more energy when you wake up in the morning, learning how to respond to negative events & limiting beliefs, improving your finances, or finding your sense of purpose in life, this introductory series delivers a jolt to the system that only Tony can deliver. What's notable about Robbins' style is not just his enthusiasm, but his commitment to providing usable tools, modeled upon years of observing the world's most successful people, that you can use to make your own life a work of art. Get moving, get happy, and get started right here!
Much more than a time management seminar, Tony Robbins' Time of Your Life audio program looks deeper into what time really is. Robbins posits that time is emotion, and that we've all experienced time flying by as well as time slowed down according to our emotional states. Before we can attempt to manage our time effectively, we need to first decide what to focus on. Once we focus on the specific results we want and the ultimate purpose we are passionate about, Tony teaches how to set forth a massive action plan to achieve our goals and have the time of our lives!
3. Career: Find Your True Gift
In this audio program Tony Robbins points out many things one should consider when they're looking for a job or a career. The majority of this audio program consists of an interview that Tony conducted with self-help author Stephen R. Covey, who is the author of the mega-bestselling book The 7 Habits of Highly Effective People. Covey gets to the heart of his 7 habits pointing out career & life advice along the way. The advice will hopefully help you find meaning in your own work, no matter what stage of your career you are in.
In this introductory audio program, life coach and self development guru Tony Robbins works through a pragmatic approach to selecting and connecting with your soul mate. As Robbins stresses at the beginning, chemistry is important, but it doesn't always make for a long-lasting partnership. In the lecture portion of the program, he walks listeners through the elementary ingredients that go into lasting love, including shared goals, playfulness, trust, respect, and perhaps most important, communication.
In this one hour audio program, Tony Robbins teaches that before we set out to get "rich" we need to define what wealth is for us. While earning lots of money can be beneficial, Tony has seen in his own life and in the lives of successful people that he has coached that being rich isn't the same as being wealthy if you're sacrificing other aspects of your life for making money. He points out several different types of wealth including emotional wealth, time, relationships, purpose, and more. Tony argues that only when we've achieved wealth in all of these areas can we truly achieve financial freedom.
Please Note: In order to listen to these audio programs you'll need a free Spotify account. You can listen for free with occasional ads and they also have Spotify software for easier listening on your computer. If you want to listen ad-free and on smart phone and you love music as well, we can't recommend Spotify Premium highly enough.
And you can browse over 50 audio books, audio & video courses, podcasts, and videos from motivational superstar Tony Robbins right here on LearnOutLoud.com:
Browse Over 50 Audio & Video Titles by Tony Robbins
June 13, 2014
Want to learn more about what makes the economy tick? With this list of 11 audio & video titles, we've provided an overview covering the best economists and economic ideas. Below you'll find lectures from free market thinkers such as Milton Friedman, Thomas Sowell, and Alan Greenspan. This list also covers important economic books, from Adam Smith's Wealth of Nations to Marx's Communist Manifesto, and forward into the turbulent modern world of Freakonomics. Whether you are a newbie to the free market, or are looking for commentary on current issues with the world's leading economists, this list has it all:
1. Human Action: A Treatise on Economics
Download what is considered to be Austrian economist Ludwig von Mises' magnum opus entitled Human Action: A Treatise on Economics. In this book Mises argues for laissez-faire capitalism and concludes that the free-market economy serves as the foundation of civilization. Over the course of 39 chapters Mises provides a comprehensive outlook of his economic philosophy which has been influential up to the present day. This unabridged audio book is professionally narrated by Jeff Riggenbach. It is available on MP3 download from the Mises Institute site and can be played and downloaded directly on our site as a podcast.
2. The Wealth of Nations, Book 1
Listen to Book 1 of Adam Smith's classic work on economics The Wealth of Nations. Book 1 covers the division of labor, prices, wages, and profit. Written at the dawn of the Industrial Revolution, this book has heavily influenced modern economics and economists to the present day. This 9 hour audio book is well narrated by Stephen Escalera over at LibriVox and is available on MP3 download.
3. Milton Friedman at the American Legislative Council
Nobel Prize-winning economist Milton Friedman is best known for his advocation of the free market which has heavily influenced American economic policy up to the present day. In this talk delivered at the 33rd annual meeting of the American Legislative Exchange Council, Friedman speaks about school vouchers and his efforts push forward vouchers on a state by state basis to improve K-12 education. His talk was delivered at the 33rd annual meeting of the American Legislative Exchange Council and Mr. Friedman is featured in the first half of this program. It is available on streaming video.
4. Beyond Freakonomics: New Musings on the Economics of Everyday Life
In this lecture from Princeton's University Channel, economist and author of Freakonomics Steven D. Levitt lectures on his unique methods of economic research. Through entertaining stories Levitt discusses the economics of prostitution, whether or not people are generally altruistic, and many other interesting topics. This lecture was recorded at Princeton University and is available on streaming video through YouTube.
5. Muhammad Yunus – 2006 Nobel Peace Prize Lecture
Listen to this great speech from the 2006 winner of the Nobel Peace Prize Muhammad Yunus. Yunus is a Bangladeshi banker and economist who established the Grameen Bank which conducted "mircoloans" to people living in poverty who were too poor to receive a regular bank loan. These mircoloans helped many people work themselves out of poverty including women. Yunus discusses this success and also talks about the idea of social capitalism which goes beyond the traditional role of capitalism's focus on maximizing profit. This lecture is available on streaming video from NobelPrize.org.
6. Behavioral Economist Daniel Kahneman: The Riddle of Experience vs. Memory
The Nobel Prize-winning inventor of behavioral economics and renowned psychologist Daniel Kahneman recently spoke at the TED conference on the complicated subject of happiness. Kahneman attempts to distinguish the happiness we experience versus the happiness we feel from our memories. We usually recall our memories like stories so if they ended poorly we often remember them as unhappy even we generally experienced happiness throughout their duration. With the vacations that we take, we often decide on where to go with the idea of creating great memories, even if we spend a great deal more time experiencing the vacation than reliving the memories later. He applies these distinctions to many other examples in an attempt to clarify the idea of happiness. This talk is available from TED.com on MP3 audio download and streaming video.
7. The Communist Manifesto (from Librivox)
The Communist Manifesto (from Thought Audio)
The Communist Manifesto (from ejunto.org)
We are featuring 3 free versions of The Communist Manifesto by Karl Marx and Friedrich Engels. This short work (with a running time of only 1 hour and 15 minutes) has been recognized as one of the world's most influential political manuscripts. First published on February 21, 1848, the book lays out the class struggle between the "Bourgeois and Proletarians", and how communists will arise from the working-class and overthrow the capitalist system. The work ends with the rallying cry of communism: "Workers of the world, unite!". Download this free audio book on MP3 today!
8. Reflections on Theory in the Social Sciences
In this biographical interview, host Harry Kreisler interviews Nobel Prize winning political philosopher Amartya Sen to discuss a career devoted to merging economic thought with sociology. Sen's work has broadened the definition of economics thanks to an attitude that is always questioning how academic theories are set in place. His studies in famine for instance went beyond a food-centered focus and took into account the overarching economic and political dimensions that lead to widespread hunger. Sen's intellectual odyssey has led him to always view a problem from an outsider's perspective, leading to a pluralistic approach to tackling the world's most pressing problems.
9. The Economic Meltdown: What we have Learned, if Anything? with Paul Krugman
Economist Paul Krugman asks how we got ourselves into another Great Depression in this streaming video lecture provided by MIT World. When the U.S. was rocked with economic crisis in 2008, Krugman explains that many experts were left confused. After all, we had 80 years to learn from the great banking collapse of the 1930s and had added fail-safes into the system to assure that it would never happen again. Unfortunately, the 2008 "great recession" turned out to be what Krugman describes as a "teched-up" version of what came before, and though the country was able to level off from the initial plummet, a future of long-term unemployment is still very possible. Krugman cautions that our slow recovery is not a complete success story, and goes on to formulate his ideas on where the World's leader should go next.
10. Alan Greenspan: The Map and the Territory
Alan Greenspan discusses his latest book The Map and the Territory: Risk, Human Nature, and the Future of Forecasting in this talk at the National Press Club. Greenspan chimes in about the state of politics in Washington, the national debt, and the financial crisis of 2008. He then examines where the global economy is headed.
11. Uncommon Knowledge: Thomas Sowell
Host Peter Robinson speaks with economist Thomas Sowell in this episode of Uncommon Knowledge from the Hoover Institution at Stanford University. Sowell attempts to debunk some of the common myths of economics citing examples from his book Economic Facts and Fallacies. He also addresses areas such as income differences, male-female economic differences, academia, race, and much more. This interview is certain to get you thinking twice about economic issues. It is available on streaming video.
June 6, 2014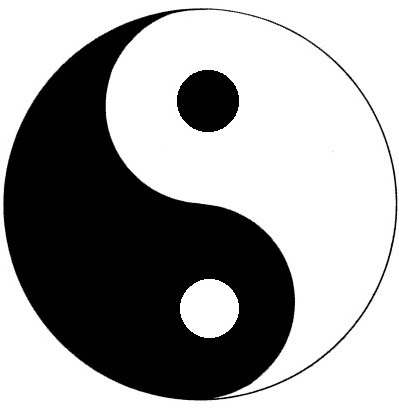 With this collection of Eastern philosophy books on free audio, the LearnOutLoud team has personally chosen the best spiritual wisdom we can find in one place. For years we've been putting a spotlight on various Eastern spiritual traditions in our daily Free Resource of the Day Email, and from these we've whittled it down to the best Taoist, Zen, Confucian and Buddhist audiobooks we could find. We've also included some great commentaries from modern eastern thinkers that will put everything you listen to in perspective and make it easier to apply these teachings to your daily life. From the Dhammapada to the Art of War, we have everything you'll need to get started in the enlightening world of Eastern spiritual thought. Click below to begin:
Nagarjuna was an Indian philosopher and he is often referred to as "the second Buddha" by Tibetan Mahayana traditions of Buddhism. The She-rab Dong-bu (Tree of Wisdom) is a metrical translation in Tibetan of the Sanscrit ethical work entitled Prajnya Danda, written by Nagarjuna who lived in the fourth century of the Buddhist era (about 100 B.C.). It is a commentary of manners or moral maxims having 260 verses composed by Nagarjuna. This brief audio book lasts 1 Hr. 30 Min. and is narrated by Chris Masterson over at LibriVox. We can't promise you all of the pronunciations are correct, but hey, it's free! Learn some Eastern philosophy with the teachings of this great Indian philosopher.
This free audio book is The Confucian Analects by Confucius. Written by Confucius' followers, this book is a collection of sayings attributed to the Chinese philosopher Confucius (551-479 BCE) and is a central text of Confucianism. Listen to the wisdom of Confucius on MP3 download.
3. Sadhana, the Realisation of Life
From the preeminent Bengali poet & philosopher Rabindranath Tagore, comes this free audio rendition of his 1913 book Sadhana, the Realisation of Life. Published the same year he won the Nobel Prize for Literature, this audio book is an accessible introduction to India's philosophical and spiritual heritage. This book is narrated by some of the better narrators at LibroVox (including 3 chapters by my favorite, Chip Doc). It is available on MP3 download from LibriVox.
In our latest exploration of the Eastern world and its spiritual practices, LearnOutLoud.com presents The Dhammapada. This ancient Buddhist scripture is traditionally understood as a collection of answers that the Buddha gave to important spiritual and ethical questions. Here you will find the Buddha's thoughts on Nirvana, appropriate personal conduct, the problem of evil, and how to handle the reality of death. We're is pleased to present this newest volume in our series of important religious writing throughout history.
The Gita is a part of the Ancient Indian epic known as the Mahabarata, and is comprised of a conversation between the archer Arjuna and the divine teacher Krishna. As Arjuna asks various questions on the nature and meaning of life, we find in Krishna's answers an instructional framework by which we all might attain spiritual freedom.
6. Siddhartha
ThoughtAudio.com is now featuring Herman Hesse's Siddhartha for free. It's a classic tale of Siddhartha's spiritual journey through life, reflecting the wisdom of Eastern religions. Michael Scott has now finished the narration and it is available unabridged on MP3 download.
Download a free unabridged edition of The Art of War published by ThoughtAudio.com. Written by Sun Tzu in the 6th Century B.C., The Art of War now stands as a definitive distillation of ancient military strategy. Narrator Michael Scott brings his voiceover gusto to this reading, which is available on MP3 download from ThoughtAudio.com.
8. Tao Te Ching
Download this edition of the classic Chinese text: Lao Tzu's Tao Te Ching. We think you'll enjoy this rendition of the book that provided much of the framework for Taoism and Chinese Buddhism. Like many other philosophical writings, the Tao Te Ching is a timeless Chinese treasure.
9. Engaging in Bodhisattva Behavior: Translation of the Bodhisattvacharyavatara by Dr. Alexander Berzin
Dr. Alexander Berzin is a scholar, translator, and teacher of Tibetan Buddhism, who spent 29 years in India, studying and practicing Tibetan Buddhism. His website BerzinArchives.com features over 30,000 pages of material in English and several other languages, and over 800 hours of audio recordings about Tibetan Buddhism for practice and scholarly research. Today we are featuring his translation and audio recording of the classic Tibetan Buddhist text the Bodhisattvacharyavatara or as he has translated it Engaging in Bodhisattva Behavior written c. 700 AD in Sanskrit verse by Shantideva. The book has ten chapters dedicated to the development of bodhicitta (the mind of enlightenment). Download this free 3-hour unabridged audio book translated and narrated by Dr. Alexander Berzin. He also offers a free eBook of his translation on his site which we provide a link to so you can follow along with the audio.
10. Stephen Mitchell: The Second Book of the Tao
Stephen Mitchell is a respected scholar and translator of many classic spiritual and literary texts. His books include his bestselling translation of the Tao Te Ching (and we now sell his translation of it on audio download!). In this talk Stephen Mitchell reads from his book The Second Book of the Tao, which is drawn from the work of Lao-tzu's disciple Chuang-tsu and Confucius's grandson Tsu-ssu, and offers Western readers precious new lessons in the Tao. After each chapter that Mitchell reads he also reads his insightful commentary. At the end he answers questions about his methods for translation and about his own spiritual path.
June 1, 2014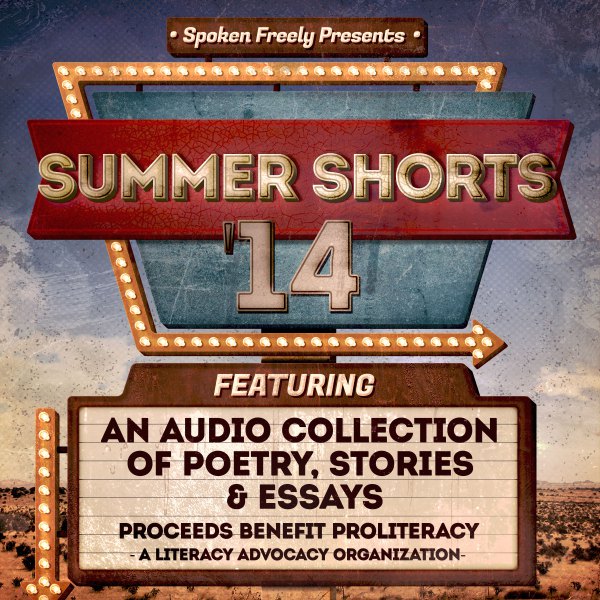 Spoken Freely: Summer Shorts 2014
June is Audio Book Month! And to celebrate it Spoken Freely, a group of 40+ professional narrators, has teamed with Going Public by offering 40 audio short stories, poems, and essays read by 40 great narrators. You'll hear short stories from authors like Edgar Allan Poe and O. Henry, poems by authors like W.B. Yeats and Walt Whitman, and essays by authors such as Dave Barry. Each selection is read by a great narrator from the audio book industry. On the Spoken Freely site you can go to the various blogs that are hosting the selections and stream them through SoundCloud.
You can get these selections by following the links here:
Spoken Freely: Summer Shorts 2014
The stories and narrators included through the month of June are as follows:
5/30 – 6/1 Sean Runnette, The Lost One, by James John Audubon @ PW's Blog
6/2 Johnny Heller, Dave Barry's Money Secrets, by Dave Barry@ Library Journal
6/2 Mark Turetsky, How Angelina Buglebrain Got Her Start. By Tom Angleberger w/author Tom Angleberger @ Nerdy Book Club
6/3 Hillary Huber, The Tell-Tale Heart, by Edgar Allan Poe @ Linus's Blanket
6/4 Tavia Gilbert, Beautiful Things, by Michelle Webster-Hein @ The Reading Date
6/5 Robert Fass, The Garden of Adompha, by Clark Ashton Smith @ The Guilded Earlobe
6/6 Luke Daniels, Act 2, Scene 2 from Hamlet, by Shakespeare @ The Book Nympho
6/7 Jeffrey Kafer, Hearing Aid, by Jeremy Robinson @ Bob Souer's Boblog
Poetry Week! From 6/8 – 6/14, we'll be offering a delectable audio feast of poetry and only poetry! From Shakespeare to St. Vince Millay, Rumi to Dickinson, with modern poets in between!
6/8 Rachel Fulginiti, Jasmine Comes Up, by Rumi @ author MV Freeman's blog
6/9 David Drummond, Wild Nights! Wild Nights! By Emily Dickinson @ Overreader
Patrick Lawlor, Miracles, by Walt Whitman @ Overreader
6/10 Paul Boehmer, Mother's Ashes, by Kimberly Morgan @ Reading in Winter
Robin Miles, Sonnets 23, 74, by Shakespeare @ Truth, Beauty, Freedom & Books
6/11 John Lee, The Stolen Child, by W.B. Yeats @ Literate Housewife
Kathe Mazur , An Ancient Gesture, by Edna St. Vincent Millay @ Lakeside Musing
6/12 Amy Rubinate, Cassandra Campbell & Kathe Mazur, Sonnets 2, 4, 6 from Renascence &
Other Poems, by Edna St. Vincent Millay @ Lakeside Musing
Coleen Marlo, How Do I Love Thee? by Elizabeth Barrett Browning @ AudioGals
6/13 Katherine Kellgren, Father William, by Lewis Carroll @ Overreader
Carrington MacDuffie, Al's Boy, by Carrington MacDuffie @ Beth Fish Reads
6/14 Diane Havens, So Long, by Walt Whitman @ Author Michael Stephen Daigle's blog
John Pruden, The Funny Little Fellow, by James Whitcomb Riley @ Going Public
…now back to short stories and essays
6/15 Dion Graham, Days Gone By, by Eric Jerome Dickey @ Literate Housewife
Gary Dikeos, The Higher Abdication, by O. Henry @ Going Public
6/16 Peter Bishop, The Moth, by H.G. Wells @ SFF Audio
6/17 Cris Dukehart, The Velveteen Rabbit, by Margery Williams @ Book & a Latte
6/18 Peter Berkrot, John Mortonson's Funeral, by Ambrose Bierce @ Jen's Book Thoughts
6/19 Jo Anna Perrin, The Girl in the Blue Feathered Hat, by JP Perrin @ Literate Housewife
6/20 & 6/21 Gabrielle de Cuir & Stefan Rudnicki joint, two-day appearance at Joe's Geek Fest
Selections: Too Far, and Man of Distinction, by Fredric Brown
6/22 Heather Henderson, The Curve of Time, by M. Wylie Blanchet @ PostHypnotic Press Blog
6/22 Scott O'Neill, Why I Don't Believe in Santa Claus, by Matt Rothschild @ Rhonda's Voice
6/23 Andi Arndt, Cedars of Lebanon, by Mary Miller @ Author Mary Miller's blog
6/24 Bruce Coville, The Box, by Bruce Coville @ Book & a Latte
6/25 Paul Michael Garcia, Yard Waste, by Steven LaFond – w/author Steven LaFond @ My Bookish Ways
6/26 Day of Classic Horror, with Poe and Lovecraft!
Mike Chamberlain, The Statement of Randolph Carter, by H.P. Lovecraft @ MV Freeman's blog
Dufris/AudioComics, Audio Theatre: Cask of Amontillado, by Edgar Allan Poe @ Jenn's Bookshelves
John McLain, The Black Cat, by Edgar Allan Poe @ Going Public
6/27 Dawn Harvey, Something as Big as a Mountain, by Jane Cawthorne, w/author Jane Cawthorne at My Books, My Life
6/28 Tanya Eby, The Girl at the Gate, by Lucy Maud Montgomery @ Miss Susie's Reading & Observations
6/28 Tish Hicks, How They Broke Away to Go to the Rootabaga Country, by Carl Sandburg @ Going Public
6/29 Karen White, Sharks and Seals, by Susanna Daniel @ Every Day I Write the Book
6/30 Xe Sands, Virtue of the Month, by Kathleen Founds @ The Oddiophile