February 2008
March 2022
| Su | Mo | Tu | We | Th | Fr | Sa |
| --- | --- | --- | --- | --- | --- | --- |
| | | 1 | 2 | 3 | 4 | 5 |
| 6 | 7 | 8 | 9 | 10 | 11 | 12 |
| 13 | 14 | 15 | 16 | 17 | 18 | 19 |
| 20 | 21 | 22 | 23 | 24 | 25 | 26 |
| 27 | 28 | 29 | 30 | 31 | | |
February 21, 2008
We're sorry, but iTunes legal is no longer letting us link to their individual iTunes U offerings. The most we can do is link to the iTunes U home page. You'll have to find the best of iTunes U on your own. Good luck:
Posted by LearnOutLoud | Permalink
February 11, 2008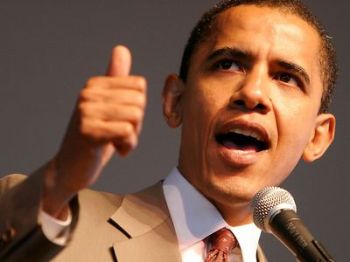 Beating out the likes of Bill Clinton, Jimmy Carter, actor Alan Alda, and poet Maya Angelou, Democratic presidential candidate Barack Obama took home the Best Spoken Word Album Grammy last night for his audio book The Audacity Of Hope which he authored and narrated. He previously won a Best Spoken Word Album Grammy for Dreams from My Father back in 2006.
I listened to The Audacity Of Hope, and found it be a very engaging listen as Obama describes his experiences as a Senator and conveys his views on the issues and challenges in American politics. Obama's narration is superb so it was not surprising to me that his audio book and his narration were Grammy worthy.
For these audio books and more audio & video resources from Obama visit:
The Barack Obama Audio & Video Resource Page
(Note: The Audacity Of Hope is currently out of stock with us, but we hope to get it back in stock soon)
Posted by LearnOutLoud | Permalink
February 7, 2008

There was big news in the audio book industry this past week as the world's biggest online retailer Amazon.com acquired the leading online retailer of digital audio books Audible.com for approximately $300 million. Audible.com has been in business since 1997 and has amassed over 80,000 audio programs in their catalog.
It will be interesting to see what Amazon.com does with Audible.com in terms of integrating audio book downloads into Amazon.com's expanding digital inventory. Currently all Audible.com audio books have digital rights management (DRM) which prevents users from sharing audio books, transferring them between computers, and playing their audio books on certain portable audio players (such as the Microsoft Zune).
Amazon.com has recently launched Amazonmp3 which features DRM-free music downloads, so one would have to assume they will be moving in the direction of DRM-free audio books as well. But this remains to be seen. Also will Amazon.com maintain the Audible.com monthly subscription programs of offering one audio book for one credit or will they move into an a la carte model of digital distribution?
Another unknown is what will happen with the audio books in Apple's iTunes store? Currently all audio books in the iTunes store are provided by Audible.com. But now that Amazon.com is heavily competing with iTunes in terms of music sales, it would seem that Amazon.com probably won't be providing them with audio books to sell.
One thing is certain. With Amazon.com stepping into this space, digital audio books are sure to gain a lot of popularity in the coming years. And that means a lot more people will be joining the audio learning revolution!


Posted by LearnOutLoud | Permalink