August 2011
March 2022
| Su | Mo | Tu | We | Th | Fr | Sa |
| --- | --- | --- | --- | --- | --- | --- |
| | | 1 | 2 | 3 | 4 | 5 |
| 6 | 7 | 8 | 9 | 10 | 11 | 12 |
| 13 | 14 | 15 | 16 | 17 | 18 | 19 |
| 20 | 21 | 22 | 23 | 24 | 25 | 26 |
| 27 | 28 | 29 | 30 | 31 | | |
August 20, 2011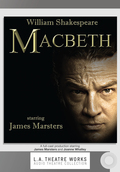 We currently have a special deal from L.A. Theatre Works. For a limited time download any of their plays for just $4.95.
L.A. Theatre Works produces professionally recorded versions of hundreds of classic and contemporary plays featuring well known stage & screen actors including Richard Dreyfuss, Laurence Fishburne, Ed Asner, and hundreds of other great actors. The plays have been featured on public radio across the United States, and we're now pleased to offer over 250 of these plays as a la carte downloads:
Browse Over 250 Plays on Audio Download from L.A. Theatre Works for just $4.95
And here are some classic plays they've put on:
Macbeth by William Shakespeare (Brand New Production!)
The Grapes of Wrath (Dramatized) by John Steinbeck, Tony Award-winning adaption by Frank Galati
Twelve Angry Men by Reginald Rose
The Crucible by Arthur Miller
A Lesson Before Dying by Romulus Linney, based on the novel by Ernest J. Gaines
The Importance of Being Earnest by Oscar Wilde
Oedipus the King by Sophocles
The Misanthrope by Moliere
Blithe Spirit by Noel Coward
Brighton Beach Memoirs by Neil Simon
Posted by LearnOutLoud | Permalink
August 11, 2011

Want to learn to be a leader? Check out our top 10 podcasts, MP3s, and videos dedicated to teaching you leadership philosophy from the cutting-edge voices that are helping to shape the modern business world. Over the years, we've given special attention to sharing the most up to date leadership training available on the web via our Free Resource of the Day Email service. To that end, we've selected inspirational audio that covers everything from a history of America's business masters, to lectures and conversations on how management practices are evolving, to keep up with an ever-changing modern marketplace. With this list, you'll gather valuable advice from "Good to Great" author Jim Collins, get discipline tips from Stephen Covey, pick up management strategy from Peter Drucker and learn how to track emerging business models with Seth Godin. With these 10 resources, we're confident you can learn how to be the best leader you can be!
1. Entrepreneurial Thought Leaders Podcast
Since 2005 a group at Stanford University has been podcasting talks from some of the most successful people in business and technology. The speaker generally gives an overview of their experiences as an entrepreneur along with advice for anyone looking to start a business. On this podcast you'll hear from such thought leaders as former AOL CEO Steve Case, Microsoft CEO Steve Ballmer, sustainability architect & co-author of Cradle to Cradle William McDonough, Former CEO of HP Carly Fiorina, Facebook founder Mark Zuckerberg, and people from Google, Yahoo, and dozens of other companies you're probably familiar with. They have all their podcasts up on the feed going back five years. Learn from these successful business & technology thought leaders.
The Catalyst Podcast features an impressive collection of 100 podcast interviews with leadership authors and experts in the areas of business and church ministry. It stems from the Catalyst Conference which is a Christian leadership conference that features many of the speakers that are interviewed on the podcast. Interviewees include Seth Godin discussing his latest book Linchpin, Patrick Lencioni discussing his book The Three Signs of a Miserable Job, Guy Kawasaki talking about his book Reality Check, Tim Sanders talking about his book The Likeability Factor, and John C. Maxwell providing his sage leadership advice. The podcast features Christian leaders like Mark Driscoll, Andy Stanley, Rick Warren, Rob Bell, and many others. On the podcast you'll also hear from a diverse range of other leaders in other areas such as Jimmy Wales, Tony Dungy, Malcolm Gladwell, Dave Ramsey, Mike Huckabee, and more. A true gem of a podcast that we just discovered. Become a better leader in every area of your life with the Catalyst Podcast.
Zappos.com (a popular online retailer specializing in footwear) is currently offering a free audio download of the book Tribal Leadership by Dave Logan, John King, and Halee Fischer-Wright (published by Harper Collins in 2008). The book is a result of an eight-year study of approximately 24,000 people in over two dozen corporations focusing on how tribes (groups of 20 to 150 people in which everyone knows everyone else, or at least knows of everyone else) drive organization's to success. The book examines the five stages of employee tribal development and how an effective tribal leader can drive an organization to success. This audio book is available on MP3 download through Zappos.com. Note: Registration is required on the Zappos.com site in order to download this audio book. For more on Zappos leadership check out Delivering Happiness by Zappos CEO Tony Hsieh.
4. JimCollins.com Lecture Hall
Listen to over 50 MP3 downloads in the JimCollins.com Lecture Hall. Jim Collins (author of Good to Great & Built to Last) provides succinct advice for leadership both in business and in the social sectors in this series of MP3 downloads. Everyone can benefit from these lecture snippets which include great ideas such as how to make a "Stop Doing" list and how to evolve into a "Level 5" leader. Enjoy these free MP3 downloads from JimCollins.com. If you like this free title, you might also be interested in Good to Great by Jim Collins.
5. Leadership Podcasts from LeaderNetwork.org
We recently stumbled upon this podcast gem for those of you interested in leadership in any area of your life. Host Brian McCormick from LeaderNetwork.org conducts interviews with some of the greatest leadership experts in business today including Stephen Covey, Ken Blanchard, and Patrick Lencioni. He also interviews some of the all-time great coaches such as Lou Holtz and the late John Wooden who both provide a lifetime of knowledge about how they achieved success and inspired their teams. The podcast even features a lengthy excerpt from Earl Nightingale's "Acres of Diamonds" audio program. Enjoy this excellent leadership podcast from LeaderNetwork.org.
Listen to this podcast of interviews featuring leadership & management expert Marshall Goldsmith. Since serving as a board member of the Peter Drucker Foundation and learning a lot from the management authority Peter Drucker, Goldsmith has gone on to write dozens of books on leadership & management. In these interviews he discusses one of his latest books What Got You Here Won't Get You There which confronts the cutting edge of today's rapidly changing business world. From his executive coaching experience, Goldsmith discusses how one of the main issues with business leaders is their unwillingness to accept anything less than success and their refusal to listen to criticism. He also talks about leadership from the bottom up and ways for employees to lead their companies by influencing up. These podcasts provide insight into the ideas of one of today's top management consultants.
7. A Conversation with Richard Branson
Entrepreneur, adventurer, political activist and all around firebrand Richard Branson sits down to talk about his plans for the future in this interview hosted by Bob Schieffer at the Aspen Ideas Festival. Starting with the formation of his company Virgin, Branson talks about how his uncompromising attitude and complete willingness to risk big has led to a worldwide reputation for innovation. He also gives a tantalizing glimpse at his latest venture, Virgin Galactic, the first large scale attempt to make private space travel a reality. This talk is available on streaming video from FORA.tv.
8. The Surprising Science of Motivation
Learn how to better motivate yourself and others in this recent popular TED Talk. In this talk writer Daniel H. Pink lays out the facts about what drives the best results in business. In study after study any work that requires creative problem solving does not benefit from external rewards such as money. Only mechanical tasks benefit when there is reward and punishment, but when creative solutions are required, workers are more motivated when they feel there is intrinsic value to what they are doing. Pink lays out some of the ways businesses have benefited by implementing policies to encourage the best in right brained, creative thinking. This talk is available on MP3 download and streaming video from TED.com.
9. The Business of America: Masters of Enterprise - Lecture 1
Download Lecture 1 of this Modern Scholar course entitled Masters of Enterprise: American Business History and the People Who Made It taught by award-winning professor and historian H.W. Brands. In this first lecture called "The Business of America" Professor Brands gives a brief overview of the course and then proceeds to cover 200 years of American business history in 20 minutes from 1776 to the 20th century. He covers the importance of business in colonial times and its influence on the American Revolution. He then examines the 19th century which brought in industrialization and finance as important factors along with the central issue of slavery and its relation to business. And in the 20th century he briefly covers how businesses shifted their focus to the consumers who would buy all of the products that industrial capitalism was producing. This free lecture is available as an MP3 download or on streaming audio through LearnOutLoud.com.
10. Seth Godin on the Tribes We Lead
In this talk from the TED conference, best-selling business author Seth Godin shows how revolutionary business ideas have changed over time. Over the course of history we have moved from a factory model of business to a mass marketing model and now to a model based on tribes. A tribe model of business requires a leader who can connect all the people who are passionate about a specific product or movement and unite them to promote their passion. Godin provides examples of leaders who through the internet and other means of mass communication have arisen and created lasting change in business and society through the power of leading their tribes. This 20-minute talk is available on streaming video and MP3 download through TED.com.
Enjoy these leadership lessons from the leading leadership thinkers and leaders in the world!

Posted by LearnOutLoud | Permalink
August 4, 2011

When we started LearnOutLoud.com one of the first things we did was set up our audio book blog called BlogOutLoud to share the great audio & video learning resources we're listening to and to spread our love of audio & video learning. After 7 years of blogging we went back through the 100s of posts we made and picked out some of the best ones for your perusal.
Before we do that though we highly encourage you to subscribe to our blog so you don't miss out on the great things we feature there. Our blog feed is:
http://feeds2.feedburner.com/BlogOutLoud
And we've added an easy "Subscribe to Our Blog" button on every page of our blog. We've also made other improvements such as ways for sharing posts, a blog roll of blogs we like, and a much cleaner and easier to read blog feed.
So onto the best of the blog. We'll divide them up by every two years in the newsletter. Here are some of the best posts from the early years of 2004-2005.

Best of our Blog: 2004-2005
September of 2004: Finding Decent Headphones - Blog post on finding the right headphones for all the activities you do while you're audio learning.
April of 2005: Tips for Audio Learning - Some ideas for how people learn the best on audio and why they love audio learning.
September of 2005: Best Actor Narrators - Brief blog post showcasing some of the best actors who have narrated a number of audio books.
September of 2005: Brian Tracy Wants You to Learn with Audio - Inspiring words from author & speaker Brian Tracy on the power of audio learning.
November of 2005: Wiki Out Loud: Wikipedia Entries on Audio - Post on some Wikipedia articles we laid down on audio long ago.
December of 2005: How to Become an Audio Learning Junkie, Part One & How to Become an Audio Learning Junkie, Part Two - Our CEO wrote a definitive guide to audio learning.

Best of our Blog: 2006-2007
January of 2006: The Dirty Dozen: 12 Predictions for Digital Audio and Video - 12 predictions our CEO made back in 2006 some of which have come true and some which haven't.
January of 2006: My Goal? To Bring TED to You - Back in 2006 we made a call for TED Talks to be made available to the public on audio & video and this has come true with extraordinary success.
February of 2006: Barack Obama takes home Best Spoken Word Album Grammy - For Dreams from My Father. His first of two audio book Grammys.
February of 2006: Fantastic Friend: Dan Millman - Tribute to our friend Dan Millman showcasing a number of his audio programs.
March of 2006: Free Audio Documentaries - Highlighting over 50 free hour-long audio documentaries put on by American RadioWorks.
April of 2006: Take a look at TeachOutLoud - We launch our self-publishing tool TeachOutLoud and highlight some of the early offerings.
April of 2006: Listen to Authentic Sources of History - We highlight three resources for getting original audio from 20th century history.
May of 2006: Classic Christian Audio from Hovel Audio - We add christianaudio (Hovel Audio) titles featuring some of their classic Christian audio.
May of 2006: LearnOutLoud in the New York Times - Our feature in the New York Times Travel section!
May of 2006: Lessons Learned with Ben Franklin - We talk about some of the lessons we learned from the Autobiography of Benjamin Franklin that we recorded.
June of 2006: A Guide to DRM-Free Audio - We take a look at the sources of where you can audio without digital rights management.
June of 2006: 2006 Audie Award Winners - Our feature of the Audie Award Winners where The Hitchhiker's Guide to the Galaxy: The Tertiary Phase won Audiobook of the Year.
July of 2006: Guide to LibriVox Audio Books - An early guide to some of the better free audio books available from LibriVox with short reviews on the narration and audio quality.
July of 2006: How to Have a Better Brain - Article with resources on how to naturally improve your brain.
July of 2006: The Infinite Mind - An in-depth look at some the The Infinite Mind series that we offer on audio download with reviews on shows like "Art and Madness", "Alcoholism", "Narcissism", "Marriage", all in the context of psychology.
July of 2006: Over 1000 Free Audio & Video Titles! - We celebrate over 1000 titles in our free directory by featuring many of the great titles we've added so far.
August of 2006: The 5 Dangers of Buying DRM'ed Media - Our warning to people who are buying media with digital rights management on their files. If you're interested in more arguments against DRM check out our Top 10 Arguments Against DRM and our prediction: 5 Reasons DRM Will Die within 5 Years...And 5 Things You Can Do To Make Sure it Does .
September of 2006: Go Back to School...For Free - Our first back to school special with a lot of great free resources divided up by subject matter.
September of 2006: #30 and Climbing - The Emerson Podcast - Our Ralph Waldo Emerson Podcast skyrockets to #30 on the most popular podcasts on iTunes. It's still popular to this day.
October of 2006: Contemporary Literature Audio Books - We kick start our Contemporary Literature category with a description of what sort of literature you'll find there and a list of some the great literary contemporary authors we feature.
November of 2006: The Philosophy Podcast...More Popular than the Man Show? - We celebrate a brief moment in time when our Philosophy Podcast beat out the low brow Man Show in rankings in the iTunes Podcast Directory.
January of 2007: Martin Luther King, Jr. Audio & Video - A tribute to Dr. King and the magnificent audio recordings he has left us.
February of 2007: The Secret & The Law of Attraction Teachers on Audio - Our popular blog on The Law of Attraction Teachers that were featured in the movie The Secret. We've continually updated this blog post.
March of 2007: Top 25 Free Resources of 2006 - Our first list of top resources we featured in the past year in our Free Resource of the Day Emails.
April of 2007: We've never seen the iTunes homepage look prettier! - We get featured front and center on the iTunes podcast home page and we get our own podcast room there featuring all LearnOutLoud's own podcasts.
June of 2007: 2007 Audie Award Winners - The award winners from the 2007 Audies with the Audiobook of the Year going to Inspired by...The Bible Experience: New Testament.
July of 2007: Best of iTunes University - Our best of the new iTunes U which unfortunately Apple gave us the cease & desist for linking to them (???). Anyway you can still see what we were linking to and search it on iTunes.
September of 2007: eMusic Launches DRM-Free Audio Book Store - eMusic brings DRM free audio books mainstream and opens up a lot of content to all devices.
November of 2007: 100 Best New Audio Books for Christmas - We feature the 100 best new audio books of the year of 2007 in all your favorite categories.

Best of our Blog: 2008-2009
January of 2008: 2008 Presidential Candidates Audio & Video Resource - As the 2008 presidential campaign was heating up we featuring the ultimate resource for the major Republican & Democratic candidates. Take a look back.
February of 2008: Barack Obama takes home Best Spoken Word Album Grammy Again - Obama scores another Grammy for his audio book The Audacity Of Hope and we feature our Barack Obama Audio & Video Resource Page which we still keep up to date.
April of 2008: Top 50 Free Resources - Our top resources from 2007 feature Kurt Vonnegut last interview, Grammar Girl's podcast, and an Alpha Break.
May of 2008: Best of FORA.tv - We excavate the educational video trove of FORA.tv for some sensational educational videos.
June of 2008: 2008 Audie Award Winners - This year the Audies award great educational titles like Einstein: His Life and Universe by Walter Isaacson and Roots: The Saga of an American Family by Alex Haley.
July of 2008: Guide to Audio Tours - The ultimate guide to audio tours which we update every year. Audio tours for U.S. and European cities along with other World cities and even Museums through the World.
October of 2008: Presidential Candidates Audio & Video Resource for Election Day 2008 - Our guide to historic presidential race of 2008 with audio & video learning resources from all candidates, even the third party ones.
December of 2008: 150 Best New Audio Book Releases from 2008 - We feature the 150 best new audio books of the year of 2008 in all your favorite categories.
January of 2009: Top 75 Free Motivational Speeches, Lectures, & Podcasts - For the new year in 2009 we collected all our most motivational free resources and featured them in order of their motivational power!
January of 2009: Presidential Inauguration Speeches From FDR to Obama - As Obama delivers his Inauguration Speech we showcase every single Inauguration Speech before him going back to Franklin Delano Roosevelt's Inauguration Speech delivered on March 4, 1933.
January of 2009: Best of TeachOutLoud - Our Best of our self-published titles through TeachOutLoud which we just keep adding to.
February of 2009: Top 25 Free Resources - Our top 25 free resources from 2008 with great stuff like the free audio book Tribal Leadership, the Poetry Out Loud: Audio Guide, and the 1 Year Daily Audio Bible Podcast.
March of 2009: 600 New Podcasts in Our Directory - We add a ton of great new podcasts into our podcast directory such as Oprah Winfrey's Podcasts, Peikoff.com Q&A on Ayn Rand Podcast, and The Chopra Center for Wellbeing Podcast.
April of 2009: We go wild post the best free resources in these lists which we keep adding to and updating to this day:
Best Author Interviews and Talks on Audio & Video
Learn How To Meditate with Free Meditations
Free Philosophy Books & Podcasts on Audio
May of 2009: We continue with our lists of the best free resources which we keep adding to and updating to this day:
Learn About World Religions with Free Audio & Video
June of 2009: Free Wealth Courses on Audio & Video - Free wealth building resources for you.
July of 2009: 2009 Audie Award Winners - Excellent winners like When You Are Engulfed in Flames by David Sedaris and Gandhi & Churchill by Arthur Herman.
July of 2009: Ten Famous Speeches in American History - Ten fabulous American orations from "Give Me Liberty Or Give Me Death" to "I Have a Dream".
July of 2009: Free College Lectures - 10 Free College Lectures from our popular Modern Scholar series.
August of 2009: Free Online Psychology Audio & Video Resources - 25 of the top free psychology audio books, lectures, & podcasts available for free online from Freud's "Dream Psychology" to the latest studies in neuroscience and psychology.
September of 2009: Healthy Aging Resources - We launch our aging category and point out some of the top titles there.
November of 2009: Modern Library - We add the Modern Library Series which features the world's great historians on the world's great subjects.
December of 2009: 100 Gifts from Audio Books Released in 2009 - We feature the 100 best new audio books of the year of 2009 in all your favorite categories.

Best of our Blog: 2010-2011
February of 2010: 100s of Leading Thinkers on 10 Great Podcasts - 10 podcasts that have so many amazing authors and thinkers.
March of 2010: Best of LibriVox - We go through the 2500 audio books now available at Librivox and pick out the best 1000.
April of 2010: Download Pimsleur Language Programs - Over 80 Pimsleur courses arrive on audio download and we also feature a free lesson from all of them in our blog Free Pimsleur Downloads.
May of 2010: Free Audio Downloads Section on TeachOutLoud - We add a free section to our self-publishing site TeachOutLoud and feature the best free stuff that's been published there.
June of 2010: Browse 150 LearnOutLoud Newsletters - We open up the archives of our newsletters and highlight the most clicked through newsletters.
July of 2010: Top 50 Free Audio & Video Resources from the Past Year - We feature 50 great resources from the year 2009 with Free by Chris Anderson taking the #1 spot.
July of 2010: Free Conservative Speeches & Lectures VS. Free Liberal Speeches & Lectures - Our lists of free political talks from across the spectrum.
July of 2010: 2010 Audie Award Winners - Great Audie winners with Nelson Mandela's Favorite African Folktales taking top prize as audiobook of the year.
July of 2010: 100 Best Novels on Audio Book - Derived from the Modern Library published list of the best 100 novels of the 20th century we feature that which is on audio books.
November of 2010: Complete Arkangel Shakespeare on Audio Download - We get all 38 fully-dramatized unabridged plays of William Shakespeare on audio download from the magnificent Arkangel Shakespeare collection.
December of 2010: Audio Book Boxed Sets - A feature of the best audio book boxed sets available.
December of 2010: 2010 Audio Book Gift Guide - 100s of great audio books from 2010.
March of 2011: Top 100 Free Downloads & Videos for Audio & Video Learning - Blog post explosion of over 100 audio & video learning resources from Harvard courses to William Faulkner writing classes to Tony Robbins TV shows to Frontline audio documentaries to Rick Steves travel podcasts. So much good stuff here.
April of 2011: Bible on Audio - Our definite look at the Bible on audio with special CD sets and Audio Downloads, popular translations, great narrators, kid's audio bibles, and even some free Bibles on audio.
New Author Audio & Video Pages - We add a ton of new author pages from some of our most popular authors giving you bios and picks of their best audio books.
Free Learning Guide - And just this month our ultimate Free Learning Guide for audio & video!
Enjoy our blog and subscribe to make sure you get future updates!

Posted by LearnOutLoud | Permalink