February 2015
| Su | Mo | Tu | We | Th | Fr | Sa |
| --- | --- | --- | --- | --- | --- | --- |
| 1 | 2 | 3 | 4 | 5 | 6 | 7 |
| 8 | 9 | 10 | 11 | 12 | 13 | 14 |
| 15 | 16 | 17 | 18 | 19 | 20 | 21 |
| 22 | 23 | 24 | 25 | 26 | 27 | 28 |

February 20, 2015
In this excellent HBO documentary series being offered for free through YouTube, HBO filmmakers focus on the American obesity epidemic. Throughout the documentary health and nutrition experts are interviewed along with everyday people that are overweight or obese. The filmmakers travel the whole country to collect stories about all sorts of topics related to food and obesity. The documentary is in four parts but the episodes are basically all separate documentaries unto themselves so you can choose whichever ones you're most interested in.
This 4-episode documentary starts out in "Part 1: Consequences" cataloging the massive health consequences of obesity from heart disease to type 2 diabetes. They look at why since the 1980s the amount of overweight and obese individuals in the US has risen to over two-thirds of the population.
In "Part 2: Choices", the documentary takes a turn in the self-help direction focusing on what individuals can do to combat obesity including reducing caloric intake, eating healthier, and exercising more. Many obese individuals who have significantly lost weight are interviewed and they present the many creative ways in which they have gone about losing weight and keeping it off.
In "Part 3: Children in Crisis", the documentary turns its eye on the astonishing rise of childhood obesity and the many health dangers posed by this epidemic, including the sobering fact that this younger generation may have shorter life spans than their parents. The episode covers the pernicious and predatory marketing of junk food to children, the sad state of school lunches, and the decline of required physical education in schools. It also looks at how certain parents are getting involved in these matters and taking active roles confronting obesity when it comes to their children.
In "Part 4: Challenges", the documentary covers the history of the food industry in the United States and the current climate of food production we live in. It looks at the fast food industry and the cheap processed foods that are keeping prices low, but escalating health care costs in the long term. The role of government is addressed as they continue to provide farm subsidies for corn, soy, and the cheap foods that are generally contributing to making the population obese. In the end the nation faces a series of difficult challenges when it comes to addressing obesity, but this documentary does offer some signs of hope.
Watch over 2000 more free documentaries in our free documentary section:
Browse Over 2000 Free Documentaries in Our LearnOutLoud.com Free Documentaries Collection
Posted by LearnOutLoud | Permalink
February 13, 2015
Each Valentine's Day, many of us rely on the written word to back up the love we feel for each other. Whether they be read in the brief passages we share in greeting cards or heard in the lyrics of just about every classic pop song, words are often an essential complement to a hug or a kiss. Still, Hallmark, the wordsmith behind the "Be Mine" candy heart and even the Beatles are arguably nothing compared to what world literature has given us on this universal subject. Indeed, when it comes to literature, love and the pangs of romantic longing have fueled some of the best novels, plays, and poems ever written. For Valentine's Day, we've collected some of our favorite "books of love" that are available for free on audio download. We hope listening to some of these will help you cultivate a little more love in your life, whether it be with your significant other, your family, or your even your dog or cat!
Even in the 21st century, the story of Elizabeth Bennet and her tortured courtship with the reserved Mr. Darcy has retained its status as one of the greatest romances of all time. What might account for Pride and Prejudice's enduring appeal is in part due to how modern Elizabeth is in her attitude towards a patriarchal society that seems determined to cage her willful nature. Ultimately, while she does find a way to work within the confines of her culture, what might at first glance be read as a cynical appraisal of marriage in the early 19th century becomes a celebration of the equality that can come about when two lovers are well-matched. All that, and Austen is still unrivaled when it comes to a clever turn of phrase.
Part character study, and part parable of one woman's tenacious zeal to live honestly without regret, Jane Eyre also manages to sneak in a message about the healing power of love. When the orphaned Jane Eyre comes to Thornfield Hall to become a Governess, she collides with the world-weary Rochester, and slowly but surely he falls for her simple yet sincere virtues. Of course, Rochester is covering up a lusty past of romantic mistakes that blow up in his face when they come to light, leading Eyre to question his motives and for the couple to fracture just at the moment they've found each other. Pulsing descriptions of Jane's inner world drive a plot that tries to weigh a moral code of ethics against what the heart wants, and the result is a classic novel that proves just how much of a battlefield love can sometimes be.
An interesting counterpoint to Jane Eyre comes from Charlotte Bronte's equally talented sister, Emily. In a story that follows the socially marginalized, often despicable hero Heathcliff and his life-long love affair with the Lady Catherine, we see a love that goes beyond the confines of death. What remains interesting about what could have otherwise been the boilerplate story of two star-crossed lovers forever wedged apart by a rigid social system is how brutal these people are throughout the narrative. After the untimely death of the status-conscious Catherine, Heathcliff becomes so embittered by his lot in life, that he marries spitefully and maintains Wuthering Heights like a prison for anyone unlucky enough to become trapped in his toxic web. It is only when his long-lost love reappears as an apparition, that we see some semblance of his heart, and whatever goodness the man retains seems to exist somewhere beyond reality. Wuthering Heights remains a classic partly because of its uncompromising portrayal of two social misfits and partly because of how it treats love as the only transcendent form of freedom that some of us can ever attain.
Shakespeare's Comedies:
Rather than settle for the elephant in the room that is Romeo and Juliet, we also want to shed some light on Shakespeare's other comedies, which usually revolve around the various travails young couples must face in their search for love and marriage. Some are brisk, witty fun, such as the musical-chair love connections found in As You Like It, or the wordplay warfare that bristles through Much Ado about Nothing. Others come wrapped in a mystical air, such as the blissful A Midsummer Night's Dream, or blustery emotions roiling beneath The Tempest. That said, even when Shakespeare is taking on a lighter subject, he still manages to slip in poignant social commentary, bawdy humor and those famous phrases or moments that remind you why he was the greatest English writer ever.
Finally, what would Valentine's be without a collection of love poems? Yes, novels and plays are able to tell sustained narratives that go into the gushy details of attraction, heartbreak, separation and cathartic reunion -- but good love poetry cuts to the chase. In this collection, you'll find work from the best, including William Wordworth, John Keats, Elizabeth Barrett Browning (of course), William Blake and Lord Byron. They didn't call most of these poets the Romantics for nothing, and the performances featured in this selection help the poems live up to their well-deserved hype.
Posted by LearnOutLoud | Permalink
February 5, 2015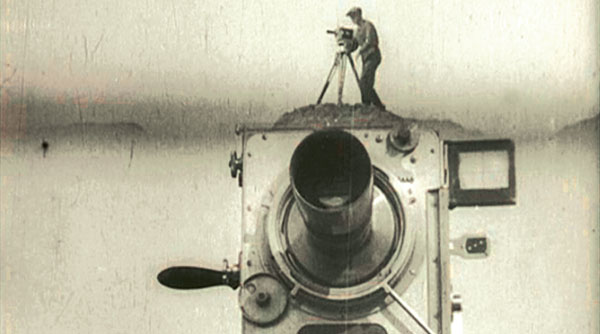 If you've not checked it out yet, we encourage you to dive into our new LearnOutLoud.com Free Documentaries Collection featuring over 2000 of the best free documentaries that you can watch for free online. You can start browsing by clicking below:
Browse Over 2000 Free Documentaries in Our New LearnOutLoud.com Free Documentaries Collection
In this collection we feature many, many documentaries from YouTube. But we didn't just put up any documentary we found there, as there's a lot of junk. Instead we spent weeks sifting through YouTube docs to come up with the "1000 Best Documentaries on YouTube". We've compiled most of them together here:
Browse Over 1000 Free Documentaries from YouTube
In this blog we'll try to cover some of the best documentaries that we've added that are available on YouTube. Where should we start? Well there are many providers that offer numerous documentaries for free on YouTube, so let's start with some of those.
Great Museums Television - Offers a dozen documentaries on great museums in the United States.
National Geographic - Offers about 20 documentaries on a variety of topics.
New Atlantis - We've added 8 of their documentaries covering subjects around the World.
VICE Documentaries - We've added 7 of their most popular documentaries covering subjects around the World.
Other providers who feature many documentaries on their channels in playlists include:
The New York Times Documentaries
Naked Science Documentary Series
The Hollywood Biographies Collection
Truly Califorinia Documentaries
Learning Matters Documentaries
Now we'll get into some of the individual documentaries. We'll start with some of best longer documentary series we found:
Civilisation: Complete Series - 1969 documentary by Sir Kenneth Clark presenting an epic examination of Western European culture.
People's Century - This twenty-six part television series, broadcast on PBS in 1995, offers new insight into the turbulent events of the 20th century through the revealing personal testimony of the people who were there.
Simon Schama's Power of Art - 7-part BBC series covering famous artists from Caravaggio to Picasso.
Free To Choose - 9-hour 1980 PBS television series featuring Nobel Prize-winning economist Milton Friedman attempting to make people understand the close relationship between the ideas of human freedom and economic freedom.
Heritage: Civilization and the Jews - Monumental nine-part series spanning three millennia of Jewish history and culture from PBS in 1984.
Howard Goodall's Story of Music - 6-part BBC documentary chronicling the history of music.
Cold War - 18-hour documentary examining The Cold War, narrated by Sir Kenneth Branagh and aired on CNN in 1998.
The Weight of the Nation - 4-part HBO documentary series examining the obesity epidemic in America.
And we could go on and on listing these epic documentaries, but now we'll give you a list of some of the best feature length documentaries, generally lasting 2 hours or less. In order of year released, here is a list of interesting individual documentaries you can watch on YouTube that we've added to LearnOutLoud.com:
Nanook of the North (1922) - Considered to be the first feature-length documentary. Directed by Robert J. Flaherty.
Man with a Movie Camera (1929) - Voted in 2014 by Sight and Sound magazine as the best documentary film of all time. Directed by Dziga Vertov.
War Comes to America (1945) - Part seven of the orientation series "Why We Fight" called "War Comes to America" which tells the tale of a reluctant America drawn into battlegrounds of World War II.
Primary (1960) - Groundbreaking 1960 Direct Cinema documentary film following John F. Kennedy and Hubert Humphrey in the 1960 Wisconsin Primary election. Produced by Robert Drew, shot by Richard Leacock and Albert Maysles, and edited by D.A. Pennebaker, the film was a breakthrough in documentary film style.
Ladies and Gentlemen... Mr. Leonard Cohen (1965)
Mahatma: Life of Gandhi, 1869-1948 (Abridged) (1968)
The Eagle Has Landed (1969)
Malcolm X: His Own Story as It Really Happened (1972)
Future Shock (1972) - Fun doc on the effects of "too much change in too short a period of time", hosted and narrated by Orson Welles. We feature a number of documentaries narrated by the great Orson Welles: Documentaries & Audiobooks Narrated by Orson Welles on LearnOutLoud.com.
The Great Ecstasy of the Woodcarver Steiner (1974) - Great documentary on ski-jumper Walter Steiner, from the great documentary filmmaker Werner Herzog. Check out more Werner Herzog documentaries we feature here: Werner Herzog Documentaries on LearnOutLoud.com
Scared Straight (1978) - Academy Award Winning documentary on inmates scaring juvenile delinquents out of a life of crime.
The Day After Trinity (1980) - Humbling documentary on J. Robert Oppenheimer and the Atomic Bomb.
Heavy Metal Parking Lot (1986) - A real fun time in the parking lot before a Judas Priest concert.
The Blind Watchmaker (1987) - One of a number documentaries we feature by evolutionary biologist Richard Dawkins.
The World Within: C.G. Jung in His Own Words (1990)
Krishnamurti: With a Silent Mind (1990)
A Brief History of Time (1992) - Documentary on cosmologist Stephen Hawking, directed by awarding-winning documentary filmmaker Errol Morris.
Manufacturing Consent: Noam Chomsky and the Media (1992)
Philip K. Dick: A Day in the Afterlife (1994)
The Quest: Discovering Your Human Potential (1996)
Martin Luther King, Jr.: The Man and the Dream (1998)
Friedrich Nietzsche: Beyond Good and Evil (1999) - Three-part "Human, All Too Human" BBC documentary television series on three great philosophers also includes:
Martin Heidegger: Thinking the Unthinkable
Jean Paul Sartre: The Road to Freedom
Anthony Robbins: The Secret of His Success (1999)
Philosophy: Guide to Happiness (2000) - Hosted by philosopher Alain de Botton.
Inside North Korea (2001)
A History of God (2001) - Hosted by Karen Armstrong.
Martin Luther: Driven to Defiance (2003) - Two-part PBS Empires documentary.
Martin Luther: Reluctant Revolutionary
Control Room (2004)
Jonestown: The Life and Death of People's Temple (2006)
Zeitgeist: The Movie (2007)
HOME (2009)
Living in the End Times According to Slavoj Zizek (2010)
How Weed Won the West (2010)
The Mystery of Memory (2011)
Life in a Day (2011)
Oliver Stone's Untold History of the United States: The Bomb (2012)
The Clash: Audio Ammunition Documentary Series (2013)
And there are just way more documentaries from YouTube that we've added. But we'll stop there. You can continue browsing here:
Browse Over 1000 Free Documentaries from YouTube
Enjoy 1000 of the best documentaries available on YouTube!

Posted by LearnOutLoud | Permalink
January 30, 2015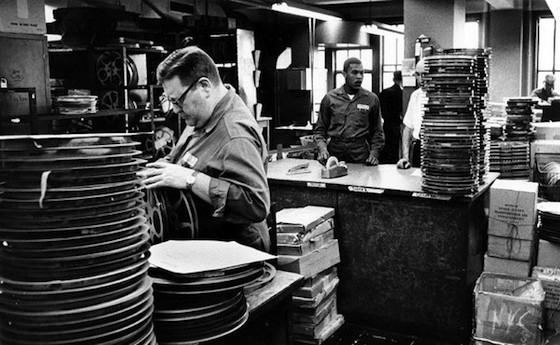 It is with great excitement that we present to you the LearnOutLoud.com Free Documentaries Collection! After months of seeking out great educational documentaries to feature, we finally present to you over 2000 of the best free documentaries that you can watch for free online (along with some documentaries on audio). You can dive right in by clicking below:
Browse Over 2000 Free Documentaries in Our New LearnOutLoud.com Free Documentaries Collection
Please Note: Some of the documentaries in our free documentary section may not be viewable to those outside of the United States. Sorry for the inconvenience.
Maybe we'll start with how many of documentaries we've added in each LearnOutLoud category:
Over 200 Free Art & Entertainment Documentaries
Over 475 Free Biography Documentaries
Over 50 Free Documentaries on Business
Over 120 Free Education & Professional Documentaries
Over 425 Free History Documentaries
Over 50 Free Documentaries on Literature
Over 15 Free Philosophy Documentaries
Over 300 Political Documentaries
Over 130 Free Documentaries on Religion & Spirituality
Over 275 Free Science Documentaries
Over 100 Free Documentaries on Self Development
Over 240 Free Social Sciences Documentaries (Including Over 50 Free Psychology Documentaries)
Over 70 Free Documentaries on Sports & Hobbies
Over 50 Free Documentaries on Technology
Over 40 Free Travel Documentaries
Now we'll feature some of the great providers of documentaries which we've added, starting with the Public Broadcasting Service. PBS features many great documentary series like Frontline, American Experience, NOVA, and more. Browse some of these PBS documentaries by clicking below:
Browse Over 150 Free PBS Documentaries That We've Added
Browse Over 160 Free Frontline Documentaries
Browse 30 American Experience Documentaries
Browse 50 Documentaries from PBS Nature
Along with PBS we also feature some great documentaries from the National Film Board of Canada. The NFB offers 100s of their films for free online and we've picked out 50 to feature:
Browse 50 of the Best Documentaries from the National Film Board of Canada
Beyond that we went through the free documentary sections of sites like Hulu.com and SnagFilms and picked out the very best educational documentaries they have to offer. These documentaries are available for free with limited commercial interruption:
Browse Over 130 Free Documentaries from Hulu.com
Browse Over 230 Free Documentaries from SnagFilms
Browse Over 50 Free Biographical Documentaries from Biography.com
And we feature many, many documentaries from YouTube. We've compiled most of them together here:
Browse Over 1000 Free Documentaries from YouTube
Along with video documentaries, we even feature some audio documentaries from American Public Media's American RadioWorks:
Browse Over 100 Free Audio Documentaries from American Public Media's American RadioWorks
So that's a start. We'll feature more of the individual documentaries in future blog posts, but for now start browsing and streaming!
Posted by LearnOutLoud | Permalink
December 18, 2014

We've finished our Best of 2014 Audio Books List. At LearnOutLoud.com we've assembled a list of the best new and most popular audio book releases from 2014. You can check out all of our new releases here:
Popular 2014 Audiobook New Releases
All the audio books on our list are available on Audio Download. To make it easy, we've divided this list of the best new releases from 2014 into categories. We've picked a selection of audio books from our most popular categories. Here is a selection of great audio book gifts from the categories of Self Development, Business, and Religion & Spirituality:
Best Self Development Audio Books of 2014:
1. MONEY: Master the Game (Unabridged) by Anthony Robbins, and you can also get the abridged edition: MONEY: Master the Game (Abridged)
2. 10% Happier by Dan Harris
3. The Art of Stillness by Pico Iyer
4. Staying Motivated by Zig Ziglar
5. You Can, You Will by Joel Osteen
6. Thrive: The Third Metric to Redefining Success and Creating a Life of Well-Being, Wisdom, and Wonder by Arianna Huffington
7. Go Wild: Free Your Body and Mind from the Afflictions of Civilization by John J. Ratey
8. Essentialism: The Disciplined Pursuit of Less by Greg McKeown
9. Think Like a Freak: The Authors of Freakonomics Offer to Retrain Your Brain by Steven D. Levitt & Stephen J. Dubner
10. Good Health, Good Life by Joyce Meyer
Best Business Audio Books of 2014:
1. The Innovators: How a Group of Hackers, Geniuses, and Geeks Created the Digital Revolution by Walter Isaacson, abridged version available: The Innovators (Abridged)
2. Creativity, Inc. by Ed Catmull
3. Flash Boys: A Wall Street Revolt by Michael Lewis
4. Zero to One: Notes on Startups, or How to Build the Future by Peter Thiel
5. How Google Works by Eric Schmidt, Jonathan Rosenberg, & Alan Eagle
Best Religion & Spirituality Audio Books of 2014:
1. The Future of God: A Practical Approach to Spirituality for Our Times by Deepak Chopra
2. Billy Graham: Candid Conversations with a Public Man by David Frost & Billy Graham
3. Map of Heaven: How Science, Religion, and Ordinary People Are Proving the Afterlife by Eben Alexander
4. How Jesus Became God: The Exaltation of a Jewish Preacher from Galilee by Bart D. Ehrman
5. Giving Our Best: Practicing the Way of the Bodhisattva by Pema Chodron
6. Surprised by Scripture by N.T. Wright
7. Waking Up: A Guide to Spirituality Without Religion by Sam Harris
8. Fields of Blood: Religion and the History of Violence by Karen Armstrong
9. Jesus: A Pilgrimage by James Martin
10. The Heart of the Buddha's Teaching by Thich Nhat Hanh

Best of Biographies, A&E, and Literature
Do you enjoy listening to literature or learning about the life of a renowned individual. We've made our selections for the Best Biographies, Art & Entertainment, and Literature on Audio Book in 2014.
Best Biographies of 2014:
1. The Short and Tragic Life of Robert Peace by Jeff Hobbs
2. Duty: Memoirs of a Secretary at War by Robert M. Gates
3. Updike by Adam Begley
4. Hard Choices (Unabridged) by Hillary Rodham Clinton, also available abridged: Hard Choices (Abridged)
5. 41: A Portrait of My Father by George W. Bush
Best Arts & Entertainment Audio Books of 2014:
1. Yes Please by Amy Poehler
2. Watch Me by Anjelica Huston
3. I Must Say by Martin Short
4. As You Wish: Inconceivable Tales from the Making of The Princess Bride by Cary Elwes & Joe Layden
5. Not My Father's Son by Alan Cumming
Best Literature Audio Books of 2014:
1. The Silkworm by Robert Galbraith
2. Station Eleven by Emily St. John Mandel
3. Mr. Mercedes by Stephen King
4. One More Thing: Stories and Other Stories by B. J. Novak
5. Stone Mattress by Margaret Atwood

Best of History, Politics, & Science
If you love nonfiction we've got some of the best history, politics, & science audio books released in the past year. Browse this selection of the Best of History, Politics, & Science Audio Books of 2014.
Best History Audio Books of 2014:
1. For Love of Country: What Our Veterans Can Teach Us About Citizenship, Heroism, and Sacrifice by Howard Schultz & Rajiv Chandrasekaran
2. A Spy Among Friends by Ben Macintyre
3. Death of a King: The Real Story of Dr. Martin Luther King Jr.'s Final Year by Tavis Smiley & David Ritz
4. The Invisible Bridge: The Fall of Nixon and the Rise of Reagan by Rick Perlstein
5. Thirteen Days in September: Carter, Begin, and Sadat at Camp David by Lawrence Wright
Best Political Audio Books of 2014:
1. The Underground Girls of Kabul: In Search of a Hidden Resistance in Afghanistan by Jenny Nordberg
2. This Changes Everything: Capitalism vs. the Climate by Naomi Klein
3. Dreamers and Deceivers: Obama and His Enemies by Glenn Beck
4. HRC: State Secrets and the Rebirth of Hillary Clinton by Jonathan Allen & Amie Parnes
5. The Way Forward by Paul Ryan
Best Science Audio Books of 2014:
1. The Future of the Mind: The Scientific Quest to Understand, Enhance, and Empower the Mind by Michio Kaku
2. Seeds of Hope: Wisdom and Wonder from the World of Plants by Jane Goodall
3. Tesla: Man Out of Time by Margaret Cheney
4. The Sixth Extinction: An Unnatural History by Elizabeth Kolbert
5. Dataclysm: Who We Are (When We Think No One's Looking) by Christian Rudder
Download one of the best books of 2014 today!

Posted by LearnOutLoud | Permalink