October 7, 2004

The debate between the vice presidential candidates is now available free on audio from Audible.com. Check it out here.
The remaining two debates will be available on Audible.com as well. There putting them up with a few hours of their completion which is cool. Good stuff…
October 5, 2004
Mark Cuban (Owner of the Dallas Mavericks, Star of the new TV show "The Benefactor") has a new PDF posted on Change This in which he attributes much of his success to the following:
I continually searched for new ideas. I read every book and magazine I could. Heck, three bucks for a magazine, twenty bucks for a book. One good idea that led to a customer or a solution, and it paid for itself many times over. (Read the rest here)
The same is certainly true for audio material. One good idea could pay for any material your purchase many times over. So while $20, $30 or even $100 could seem pricey for an audio learning title, it might actually be more expensive for you not to buy it…
October 3, 2004

If you missed the first U.S. Presidential Debate, you can now download it at Audible.com. The audio certainly doesn't capture everything (I thought some of the "non-verbal" stuff that was going on the during the debate was pretty interesting) but it does allow you to focus on what the candidates are actually saying. I hope Audible does this for all of the debates. Here's the link to the download (FYI, it says Audible members only but I'm not sure if they are referring only to their paying members or to non-paying members as well):
First Presidential Debate at Audible.com
October 2, 2004

I just received my copy of "My Life", the unabridged autobiography of Bill Clinton. Good stuff so far… Bill only reads the prologue but the reader (Michael Beck) does an excellent job and even sounds a bit like the former President. It'll probably take me a long time to plug through this one but I'm definitely looking forward to posting a review when I finish.
September 29, 2004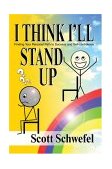 Scott Schwefel, my former boss, just published a new book entitled I Think I'll Stand Up: Finding Your Personal Path To Success And Self-confidence and I thought I would give him a quick plug. Scott's a great guy who has been tremendously successful, recently selling his computer training business. I haven't read the book yet (just ordered it) but I figured I would mention it as I'm sure it'll be great.
September 27, 2004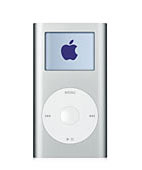 It seems that there are some lessons in life that you have to learn a few times before they finally sink in. One of those for me might seem quite obvious to you: Water and electronics do not mix. After managing to drop my cell phone into a drink a few months ago, today lightning struck twice as a water bottle in my backpack managed to leak all over my iPod. Needless to say, this was not a good thing…
September 27, 2004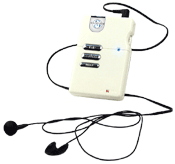 Every once in a while I hear or read something a business has done and hear Tom Peters' voice shouting "Stupid! Stupid! Stupid!" (If you've listened to his remarkable book "Re-Imagine" you know exactly what I mean.) It's usually when a business is really close to having a great idea and then FUBARs it. This was the case with Soundview's new Leadership Collection executive book summaries on audio…
September 25, 2004

So I bit the bullet finally and signed up for Netflix. In addition to using LearnOutLoud.com to enable and promote audio learning, we're also focusing on video learning as well. One of our goals is to encourage individuals to substitute 10-20% of the time they would normally be watching regular television with more substantial and beneficial programs. While some channels (A & E, The Learning Channel, etc.) carry this type of programming, it's often best to look towards DVDs and VHS tapes instead…
September 17, 2004

Yesterday I had the privilege of visiting an Egoscue clinic in Irvine, California. For those of you not familiar with it, the Egoscue Method is a rehabilitation/injury prevention program based on the theory that most physical injury is caused by lack of flexibility, strength and range of motion. Pete Egoscue has written a number of books on the subject including the classic Pain Free.
September 15, 2004
I received a response to my Audible customer service query today (here was the original issue). Audible's response:
"As per your email St. Francis of Assisi by G.K. Chesterton was not up to your standards. I have refunded your account for the book and have restored your book credit."
Kudos to Audible for handling the situation appropriately. They were a bit slow in responding but they did the right thing in the end.