May 2021
| Su | Mo | Tu | We | Th | Fr | Sa |
| --- | --- | --- | --- | --- | --- | --- |
| | | | | | | 1 |
| 2 | 3 | 4 | 5 | 6 | 7 | 8 |
| 9 | 10 | 11 | 12 | 13 | 14 | 15 |
| 16 | 17 | 18 | 19 | 20 | 21 | 22 |
| 23 | 24 | 25 | 26 | 27 | 28 | 29 |
| 30 | 31 | | | | | |
November 9, 2005
Stanford Lectures on iTunes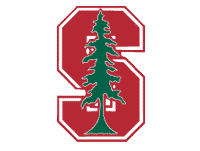 So I figured that since at least two people e-mailed me (thanks Dave and Brian!) separately today about the Stanford Lectures on iTunes I probably had better blog about it. :) The market for academic podcast is exploding right now. At the start of the fall quarter/semester I was aware of probably two or three colleges and universities that were podcasting lectures. Now, according to a glance at Thomson's academic podcast directory it appears that there are dozens. And this growth will only accelerate as professors have a few weeks off over the winter break and have some time to try to figure out what this whole podcasting thing is all about.
We've definitely only scratched the surface of this trend. It's not too difficult to imagine a future in which virtually every college and university course is podcasted. But that begs a few questions. Are the lectures free or is there a charge for them? Are they open to the public or restricted to students of the school or people enrolled in the class? How will colleges and universities deal with the intellectual property issues surrounding audio (and most likely video in the not-too-distant future)? It's going to be interesting to watch and I'm sure that there will be a wide spectrum of how universities will handle this ranging from those that take MIT's apporach of putting as much out there for free as possible to colleges and universities that will be very protective of their content.
It also raises an interesting debate for us. Academic podcasts are a perfect inclusion for LearnOutLoud but at the rate they are coming online it's almost impossible to put together a directory in-house. So we're discussing creative ways that we can tie these podcasts in with our directoy which already offers some similar content include lectures from The Teaching Company and Barnes and Noble's Portable Professor series. We would love to hear your suggestions. If you have some ideas for the best way for us to integrate this rapidly expanding world with our existing site please shoot an e-mail to suggestions@learnoutloud.com. Thanks!

Posted by | Permalink