October 2021
| Su | Mo | Tu | We | Th | Fr | Sa |
| --- | --- | --- | --- | --- | --- | --- |
| | | | | | 1 | 2 |
| 3 | 4 | 5 | 6 | 7 | 8 | 9 |
| 10 | 11 | 12 | 13 | 14 | 15 | 16 |
| 17 | 18 | 19 | 20 | 21 | 22 | 23 |
| 24 | 25 | 26 | 27 | 28 | 29 | 30 |
| 31 | | | | | | |
December 16, 2005
How to Become an Audio Learning Junkie, Part Two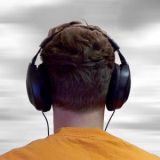 Well, it's been almost a month since the first installment of How to Become an Audio Learning Junkie so I had figured I'd better get back on the ball. Last time we talked about some of the cool resources that you could learn from on audio including stuff from publishers like Pimsleur and The Teaching Company. We also discussed the pros and cons of cassettes vs. CDs vs. portable audio. In this installment of How To Become an Audio Learning Junkie we're going to dive a little deeper into the realm of portable audio. Many people are going to get an iPod or other portable MP3 player during this holiday season and one of the first questions will be how to load it up with content. We're here to help with that.
There are two main types of content that you'll want to download to your audio player:
1. Audio Books - The ability to listen to spoken word audio on a portable player will forever change the way you look at books. I love books and I love to read. But I've found that being able to listen to books as well as read them really liberates me. I'm able to get through a lot more books now because I have two options to consume them rather than one. For instance, I never thought that I would find the time to read Ayn Rand's Atlas Shrugged. Heck, it had taken me almost a year to get through The Fountainhead and that was back in college when I actually had time!
But when I trained for my first marathon a while back I was able to get through Atlas Shrugged in its entirety in just a little over a month without taking any additional time out of my day. That's the power of audio learning! Needless to say I've been hooked on audio books ever since. I've also managed to pass on that addiction to many of my friends and family and hopefully thousands of people who've visited LearnOutLoud.com since we launched in January.
So where do you go for audio books to load up on your portable player? Well, there are a lot of options depending on whether you've got an iPod or not. If you've got an iPod you'll probably find the easiest option is to go the iTunes/Audible.com route. So let me first cover Audible.
Audible.com - Audible is the original player in the portable spoken word market. They actually had a portable media player well before iPod existed. Audible works pretty well if you've got an iPod and they also work with a lot of non-iPod devices. You can buy books from them a la carte or you can sign up for one of their membership plans which allow you a certain number of books and/or periodicals each month.
Now if you have an iPod but don't want to use Audible your options are a bit more limited. Most of the other big audio book services protect their titles with Microsoft's DRM which unfortunately isn't compatible with the iPod. So to get your titles onto your iPod you have to burn them to a CD, rip them to an MP3 and then add them to your iPod. Not a lot of fun...
A better solution might be to get a non-iPod MP3 player which gives you a lot more flexibility. I wrote extensively about this and the Creative Zen Micro player in my blog post "The Impending Death of the Apple iPod". A player like the Zen Micro will allow you to use Audible.com but it also allows you to use a number of other audio book services. What audio book services are those? Here's a listing:
Jiggerbug - I really like the Jiggerbug service. It allows for unlimited audio book rentals including both downloads and CDs. They aren't as well known as Audible and the hassle of getting stuff to an iPod is a consideration but I do think they offer the best overall service. I'm strongly considering ditching my iPod soon for a non-iPod device and Jiggerbug is a big reason why I'd do that.
Simply Audiobooks - A entrant in the digital download space, Simply Audiobooks began selling content for download just last week. Similar to Audible and Sounds Good, titles can be purchased a la carte or through a subscription service.
There also are a couple of services that allow free audio book rental through library systems. Overdrive and Net Library offer their services in a large and growing number of libraries. Because they utilize the Microsoft DRM they are not compatible with the Apple iPod (another good reason for buying a non-iPod device). In addition, there are also some smaller retailers that offer audio books for download as well including PayPerListen.com.
Of course no discussion of portable audio would be complete without a little plug for what we've got here at LearnOutLoud.com!
LearnOutLoud.com - Our selection of titles for download is currently small but will be growing rapidly. For now check out titles from Gildan Media and Bryan Kest's Power Yoga or individual titles like The Science of Getting Rich or How You Can Create Advertising That Really Works. Many more are on the way soon!
We've also got a very popular free section on the site. Our Free Audio and Video Directory has over 500 titles, many of which can be downloaded to portable players. Some of the highlights include historical speeches from American Rhetoric, sermons from SermonIndex.com and free audio books such as Free Culture and As a Man Thinketh.
OK, enough about audio books (in case you couldn't tell I could go on forever...). Let's talk podcasting!
2. Podcasting - Podcasting arrived on the scene with a bang. A year ago almost no one (outside of Adam Curry and Dave Winer) knew what podcasting was. Today it's on everyone's lips and even the New Oxford American Dictionary selected "podcast" as its word of the year. Yup, podcasting is hot and it's a great way to get cool content for your portable player.
Let's start with the basics of podcasting. For a basic explanation of podcasting you can consult Wikipedia. Better yet, listen to a free recorded version of the Wikipedia entry here. It's a pretty simple concept but at the same time it can be a little intimidating to subscribe to your first podcast.
There are other ways to listen to podcasts than with iTunes but we do feel that iTunes is probably the easiest way to get started.
Although it might be the easiest way to listen to podcasts it's not necessarily the easiest way to find new podcasts. The iTunes directory is a little bare and I tend to prefer the Yahoo! directory, the Odeo directory and our very own directory here at LearnOutLoud.com.
LearnOutLoud.com Podcast Directory - I'm partial to our podcast directory for a couple of reasons. First, it tends to contain higher-quality of podcasts because we've focused on educational podcasts. There's a lot of crap out there in the podcasting world and we've largely side-stepped it. The reason we've been able to do this is that we've hand-selected all of the podcasts in our directory and listened to most (if not all) of them before choosing to include them. Also, our directory offers one-click subscriptions to iTunes for most podcasts and the ability to stream podcasts directly.
Well, the fingers are getting a little tired so I think I'll sign off for now as I've give you a lot to chew on, er, listen to. I'll be back with another installment in a couple of weeks when I talk about how you can best fit audio learning into your everyday life. In the meantime have an absolutely tremendous weekend and don't forget to spending some quality time this weekend Learning Out Loud!

Posted by | Permalink