July 2020
| Su | Mo | Tu | We | Th | Fr | Sa |
| --- | --- | --- | --- | --- | --- | --- |
| | | | 1 | 2 | 3 | 4 |
| 5 | 6 | 7 | 8 | 9 | 10 | 11 |
| 12 | 13 | 14 | 15 | 16 | 17 | 18 |
| 19 | 20 | 21 | 22 | 23 | 24 | 25 |
| 26 | 27 | 28 | 29 | 30 | 31 | |
May 3, 2006
Napoleon Hill Audio Books on Digital Download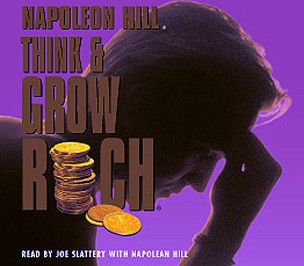 LearnOutLoud.com is proud to be the first retailer to offer Napoleon Hill's audio books on digital download including the all-time self-help classic "Think & Grow Rich". These 15 titles are published by Highroads Media which we've created a publisher page for:
https://www.learnoutloud.com/highroads
And we also feature an author page on Napoleon Hill:
https://www.learnoutloud.com/napoleonhill
Commissioned by Andrew Carnegie, Napoleon Hill spent 20 years interviewing over 500 millionaires and his books feature the collected knowledge he gathered on how to attain success in business and in life. From his monumental 4 volume set "The Law of Success" to over 12 hours of rare recordings of Napoleon Hill lectures in "Your Right to Be Rich", you can learn from one of the most important self-help and wealth-building authors of all time.

Posted by LearnOutLoud | Permalink