December 9, 2010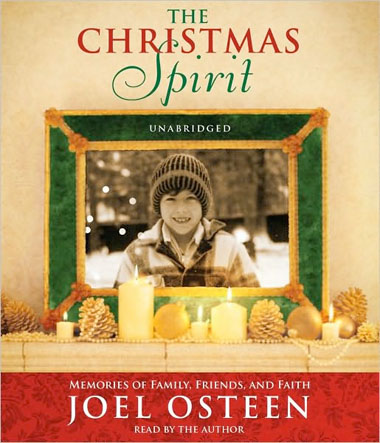 Looking for some great holiday gifts? At LearnOutLoud.com we've assembled a list of the best new and most popular audio book releases from 2010. You can check out all of our new releases here:
All 2010 Audiobook New Releases
All the audio books on our list are available on Audio CD and are in stock and ready to ship from LearnOutLoud.com. And many of them are available on Audio Download. No matter who you're giving gifts to this year, you're sure to find an audio book they'll enjoy and learn from. To make it easy, we've divided this list of the best new releases from 2010 into categories. We've picked a selection of potential audio book gifts from our most popular categories. Here is a selection of great audio book gifts from the categories of Self Development, Business, and Religion & Spirituality:
Self Development Audio Book Gifts:
1. Manifesting Change by Mike Dooley
2. The Essence of Happiness by His Holiness the Dalai Lama
3. The Power by Rhonda Byrne
4. Chicken Soup for the Soul Series by Jack Canfield & Mark Victor Hansen
5. Carrots and Sticks: Unlock the Power of Incentives to Get Things Done by Ian Ayres
6. The Happiness Advantage by Shawn Achor
7. The Genius in All of Us by David Shenk
8. What Would Napoleon Hill Do? by Napoleon Hill
9. Coach Wooden's Pyramid of Success by John Wooden
10. The Fearless Heart by Pema Chodron
11. The Shadow Effect by Deepak Chopra, Debbie Ford, & Marianne Williamson
12. Relieve Stress with Medical Hypnosis by Steven Gurgevich
13. Women Food and God by Geneen Roth
14. Living in Favor, Abundance, and Joy by Joel Osteen
15. Living from the Overflow by Michael Beckwith
16. As Long as We Both Shall Live by Dr. Gary Smalley
17. The Upside of Irrationality by Dan Ariely
18. Mindsight: The New Science of Personal Transformation by Dr. Daniel Siegel
19. Click: The Magic of Instant Connections by Ori & Rom Brafman
20. The Courage to Be Free by Guy Finley
Business Audio Book Gifts:
1. Think and Grow Rich: Gold Standard Edition by Napoleon Hill
2. Sell Like a Pro by Dale Carnegie
3. The Way We're Working Isn't Working by Tony Schwartz
4. The Big Short by Michael Lewis
5. The Leader Who Had No Title by Robin Sharma
Religion & Spirituality Audio Book Gifts:
1. The Christmas Spirit by Joel Osteen
2. One Year Chronological Bible – NLT MP3 CD
3. The Weight of Glory by C.S. Lewis
4. Toward a True Kinship of Faiths by His Holiness the Dalai Lama
5. The Message Remix: Solo: An Uncommon Devotional MP3 CD
6. Muhammad: A Story of the Last Prophet by Deepak Chopra
7. What Good Is God? by Philip Yancey
8. Buddhism: A Beginner's Guide to Inner Peace and Fulfillment by Jack Kornfield
9. Storm Warning by Billy Graham
10. The Art of Letting Go: Living the Wisdom of Saint Francis by Fr. Richard Rohr
Biographies as Audio Book Gifts:
1. Autobiography of Mark Twain, Volume 1 by Mark Twain
2. Hitch-22 by Christopher Hitchens
3. The Immortal Life of Henrietta Lacks by Rebecca Skloot
4. Colonel Roosevelt by Edmund Morris
5. Conversations with Myself by Nelson Mandela
Arts & Entertainment Audio Book Gifts:
1. Frank: The Voice by James Kaplan
2. I Remember Nothing by Nora Ephron
3. The Daily Show with Jon Stewart Presents Earth by Jon Stewart
4. They Call Me Baba Booey by Gary Dell'abate
5. A Life in Comedy by Garrison Keillor
Literature Audio Book Gifts:
1. Nemesis by Philip Roth
2. Squirrel Seeks Chipmunk by David Sedaris
3. Freedom by Jonathan Franzen
4. The Neil Simon Collection: 10 Plays by Neil Simon
5. The Girl Who Kicked the Hornet's Nest by Stieg Larsson
History Audio Book Gifts:
1. At Home: A Short History of Private Life by Bill Bryson
2. American Colossus: The Triumph of Capitalism, 1865-1900 by H.W. Brands
3. Atlantic: Great Sea Battles, Heroic Discoveries, Titanic Storms, and a Vast Ocean of a Million Stories by Simon Winchester
5. The War Lovers: Roosevelt, Lodge, Hearst, and the Rush to Empire, 1898 by Evan Thomas
Politics Audio Book Gifts:
1. Revival: The Struggle for Survival Inside the Obama White House by Richard Wolffe
2. Decision Points by George W. Bush
3. A Journey: My Political Life by Tony Blair
4. America by Heart: Reflections on Family, Faith, and Flag by Sarah Palin
5. Obama's Wars by Bob Woodward
6. Pinheads and Patriots by Bill O'Reilly
7. Dismantling the Empire by Chalmers Johnson
8. Idiots Unplugged by Glenn Beck
9. Game Change: Obama and the Clintons, McCain and Palin, and the Race of a Lifetime by John Heilemann & Mark Halperin
10. The Promise: President Obama, Year One by Jonathan Alter
Science Audio Book Gifts:
1. The Grand Design by Stephen Hawking & Leonard Mlodinow
2. The Moral Landscape: How Science Can Determine Human Values by Sam Harris
3. The Language God Talks: On Science and Religion by Herman Wouk
4. Blind Descent: The Quest to Discover the Deepest Place on Earth by James D. Tabor
5. NPR Sound Treks: Animals & NPR Sound Treks: Birds
And you can check out 100s more in our 2010 new releases divided up by category:
Arts & Entertainment New Releases
Education & Professional New Releases
Religion & Spirituality New Releases
From now until Christmas, LearnOutLoud.com is offering free standard shipping and free ground shipping on all orders over $25! To take advantage of our Free USPS Media Mail Standard Shipping & Free UPS Ground Shipping between now and Christmas, simply enter in this coupon code:
SHIPFREE
On the bottom of the payment page of checkout below where you enter your credit card information click "Apply a LearnOutLoud.com Gift Certificate or Coupon" and enter in this coupon code. Note: this coupon only works with credit cards and not Paypal. This coupon is valid through Christmas Day, December 25th, 2010.
Browse over 11,000 titles to buy on CD and download in our audio book sale section:
LearnOutLoud Audio Book Sale Section
We thought it best to feature our shipping options in this newsletter. We currently offer four different shipping methods for shipping audio books:
Standard Shipping
USPS Media Mail
8-10 Business Days (USA)
10-14 Business Days (Canada)
$3/order + $1/item (FREE with Coupon!)
Order by 12/10 to Receive by 12/23
Priority Shipping
USPS Priority
3-5 Business Days
5-9 Business Days (Canada)
$4/order + $2/item
Order by 12/16 to Receive by 12/23
Ground Shipping
UPS Ground
4-6 Business Days
$5/order + $1/item (FREE with Coupon!)
Order by 12/15 to Receive by 12/23
Air Express Shipping
UPS 2nd Day Air
2-3 Business Days
$7/order + $2/item
Order by 12/20 to Receive by 12/23
Additionally you can ship orders as gifts complete with gift wrapping and a gift message.
LearnOutLoud.com ships to any of the 50 United States & Canada. We currently only ship within the U.S. and Canada, and we do not ship internationally outside of these countries. We do however ship to United States military (APO/FPO) addresses. You can review our shipping policy here:
LearnOutLoud.com Shipping Policy