November 28, 2012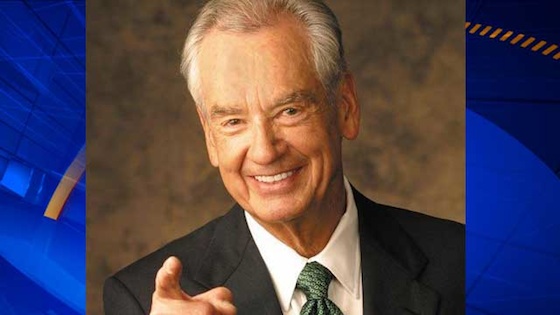 The great motivational speaker and author Zig Ziglar has passed away at the age of 86. He was a bestselling author with books on motivation & goals, leadership, and sales & marketing. He gave talks and wrote books all the way up to the end of his life. His thoughts on retirement were: "Retire? I'm not going to ease up, let up, shut up, or give up until I'm taken up. In fact I'm just getting warmed up!" He recorded many of his inspiring talks and books on audio and we feature a large collection of those on LearnOutLoud.com:
www.learnoutloud.com/zigziglar
Today we'll feature a interview that he did on C-SPAN back in 2002 in which he discusses his autobiography:
Zig: The Autobiography of Zig Ziglar
In this episode from C-SPAN's Booknotes program, Zig Ziglar discusses his book Zig: The Autobiography of Zig Ziglar. Ziglar starts the interview by talking about his Christian faith and his thoughts on political and business leaders in America. In the second half of the talk he provides a glimpse into his life as a public speaker and many of the ideas he communicates in his motivational speeches including one of his primary mottos: "You can get everything in life you want if you will just help enough other people get what they want." He discusses many of the entrepreneurial adventures he took throughout his life and some of the lessons he learned. Learn about the life of one of the greatest motivational speakers ever!
Zig: The Autobiography of Zig Ziglar
And you might also want to check out his free podcast:
Inspiring Words of Encouragement Podcast
Zig Ziglar inspired listeners to achieve their goals for over 40 years as an author and public speaker. This podcast contains excerpts from Ziglar's recordings with advice and anecdotes on many topics. He began podcasting in 2006 and they kept all of his podcasts up on the feed. Listen to dozens of Zig Ziglar's motivational podcasts today.
Inspiring Words of Encouragement Podcast
We'll miss you Zig!