September 2020
| Su | Mo | Tu | We | Th | Fr | Sa |
| --- | --- | --- | --- | --- | --- | --- |
| | | 1 | 2 | 3 | 4 | 5 |
| 6 | 7 | 8 | 9 | 10 | 11 | 12 |
| 13 | 14 | 15 | 16 | 17 | 18 | 19 |
| 20 | 21 | 22 | 23 | 24 | 25 | 26 |
| 27 | 28 | 29 | 30 | | | |
September 4, 2013
Free Online College Courses with Certificate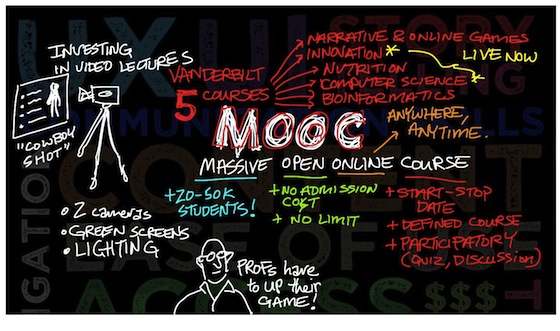 The Massive Open Online Courses (MOOCs) giant Coursera currently features over 50 free online college courses that provide a verified certificate from the school and Coursera. These free certificate courses they call "Signature Track" courses. They feature lessons on video and readings from put together by professors at top universities around the globe. Sign up for one of these free certified college courses today, because for many of the courses once they have started then the ability to get a certificate ends. Here are the fall of 2013 courses along with some older courses that still provide a certificate if you take the full course.
September 2013 Certificate Courses:
Introduction to International Criminal Law
Introduction to Systematic Program Design - Part 1
Contraception: Choices, Culture and Consequences
Genetics and Society: A Course for Educators
Foundations of Virtual Instruction
Developing Innovative Ideas for New Companies: The 1st Step in Entrepreneurship
Climate Literacy: Navigating Climate Change Conversations

October 2013 Certificate Courses:
The Fall and Rise of Jerusalem
What a Plant Knows (and other things you didnít know about plants)
The Dynamic Earth: A Course for Educators
Internet History, Technology, and Security
Fantasy and Science Fiction: The Human Mind, Our Modern World
An Introduction to Interactive Programming in Python
Design: Creation of Artifacts in Society
Inspiring Leadership through Emotional Intelligence
An Introduction to Operations Management

Future Certificate Courses:
Genes and the Human Condition (From Behavior to Biotechnology)
Evolution: A Course for Educators
Emerging Trends & Technologies in the Virtual K-12 Classroom
Introduction to Genetics and Evolution
The Emergence of the Modern Middle East

Past Certificate Courses:
Bioelectricity: A Quantitative Approach
Global Sustainable Energy: Past, Present and Future
Drug Discovery, Development & Commercialization
Fundamentals of Audio and Music Engineering: Part 1 Musical Sound & Electronics
Creative Programming for Digital Media & Mobile Apps
Malicious Software and its Underground Economy: Two Sides to Every Story
English Common Law: Structure and Principles
Epigenetic Control of Gene Expression
Structure Standing Still: The Statics of Everyday Objects
Introduction to Music Production
Foundations of Teaching for Learning 1: Introduction
First Year Teaching (Elementary Grades) - Success from the Start
First Year Teaching (Secondary Grades) - Success from the Start
Caries Management by Risk Assessment (CAMBRA)
Computational Investing, Part I
Take a course and get a certificate this semester!

Posted by LearnOutLoud | Permalink