June 6, 2014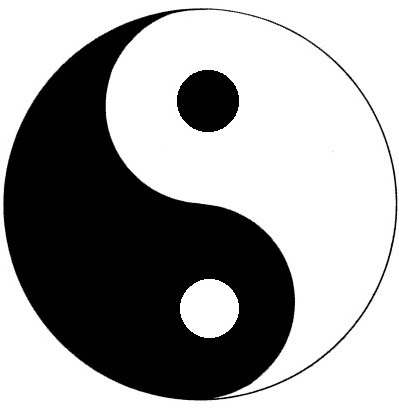 With this collection of Eastern philosophy books on free audio, the LearnOutLoud team has personally chosen the best spiritual wisdom we can find in one place. For years we've been putting a spotlight on various Eastern spiritual traditions in our daily Free Resource of the Day Email, and from these we've whittled it down to the best Taoist, Zen, Confucian and Buddhist audiobooks we could find. We've also included some great commentaries from modern eastern thinkers that will put everything you listen to in perspective and make it easier to apply these teachings to your daily life. From the Dhammapada to the Art of War, we have everything you'll need to get started in the enlightening world of Eastern spiritual thought. Click below to begin:
Nagarjuna was an Indian philosopher and he is often referred to as "the second Buddha" by Tibetan Mahayana traditions of Buddhism. The She-rab Dong-bu (Tree of Wisdom) is a metrical translation in Tibetan of the Sanscrit ethical work entitled Prajnya Danda, written by Nagarjuna who lived in the fourth century of the Buddhist era (about 100 B.C.). It is a commentary of manners or moral maxims having 260 verses composed by Nagarjuna. This brief audio book lasts 1 Hr. 30 Min. and is narrated by Chris Masterson over at LibriVox. We can't promise you all of the pronunciations are correct, but hey, it's free! Learn some Eastern philosophy with the teachings of this great Indian philosopher.
This free audio book is The Confucian Analects by Confucius. Written by Confucius' followers, this book is a collection of sayings attributed to the Chinese philosopher Confucius (551-479 BCE) and is a central text of Confucianism. Listen to the wisdom of Confucius on MP3 download.
3. Sadhana, the Realisation of Life
From the preeminent Bengali poet & philosopher Rabindranath Tagore, comes this free audio rendition of his 1913 book Sadhana, the Realisation of Life. Published the same year he won the Nobel Prize for Literature, this audio book is an accessible introduction to India's philosophical and spiritual heritage. This book is narrated by some of the better narrators at LibroVox (including 3 chapters by my favorite, Chip Doc). It is available on MP3 download from LibriVox.
In our latest exploration of the Eastern world and its spiritual practices, LearnOutLoud.com presents The Dhammapada. This ancient Buddhist scripture is traditionally understood as a collection of answers that the Buddha gave to important spiritual and ethical questions. Here you will find the Buddha's thoughts on Nirvana, appropriate personal conduct, the problem of evil, and how to handle the reality of death. We're is pleased to present this newest volume in our series of important religious writing throughout history.
The Gita is a part of the Ancient Indian epic known as the Mahabarata, and is comprised of a conversation between the archer Arjuna and the divine teacher Krishna. As Arjuna asks various questions on the nature and meaning of life, we find in Krishna's answers an instructional framework by which we all might attain spiritual freedom.
6. Siddhartha
ThoughtAudio.com is now featuring Herman Hesse's Siddhartha for free. It's a classic tale of Siddhartha's spiritual journey through life, reflecting the wisdom of Eastern religions. Michael Scott has now finished the narration and it is available unabridged on MP3 download.
Download a free unabridged edition of The Art of War published by ThoughtAudio.com. Written by Sun Tzu in the 6th Century B.C., The Art of War now stands as a definitive distillation of ancient military strategy. Narrator Michael Scott brings his voiceover gusto to this reading, which is available on MP3 download from ThoughtAudio.com.
8. Tao Te Ching
Download this edition of the classic Chinese text: Lao Tzu's Tao Te Ching. We think you'll enjoy this rendition of the book that provided much of the framework for Taoism and Chinese Buddhism. Like many other philosophical writings, the Tao Te Ching is a timeless Chinese treasure.
9. Engaging in Bodhisattva Behavior: Translation of the Bodhisattvacharyavatara by Dr. Alexander Berzin
Dr. Alexander Berzin is a scholar, translator, and teacher of Tibetan Buddhism, who spent 29 years in India, studying and practicing Tibetan Buddhism. His website BerzinArchives.com features over 30,000 pages of material in English and several other languages, and over 800 hours of audio recordings about Tibetan Buddhism for practice and scholarly research. Today we are featuring his translation and audio recording of the classic Tibetan Buddhist text the Bodhisattvacharyavatara or as he has translated it Engaging in Bodhisattva Behavior written c. 700 AD in Sanskrit verse by Shantideva. The book has ten chapters dedicated to the development of bodhicitta (the mind of enlightenment). Download this free 3-hour unabridged audio book translated and narrated by Dr. Alexander Berzin. He also offers a free eBook of his translation on his site which we provide a link to so you can follow along with the audio.
10. Stephen Mitchell: The Second Book of the Tao
Stephen Mitchell is a respected scholar and translator of many classic spiritual and literary texts. His books include his bestselling translation of the Tao Te Ching (and we now sell his translation of it on audio download!). In this talk Stephen Mitchell reads from his book The Second Book of the Tao, which is drawn from the work of Lao-tzu's disciple Chuang-tsu and Confucius's grandson Tsu-ssu, and offers Western readers precious new lessons in the Tao. After each chapter that Mitchell reads he also reads his insightful commentary. At the end he answers questions about his methods for translation and about his own spiritual path.