December 15, 2009
Looking for some great holiday gifts? At LearnOutLoud.com we've compiled a list of 100 more new and most popular audio book releases. You can check out all of our new releases here:
LearnOutLoud.com Audiobook New Releases
All the audio books on our list are available on Audio CD and are in stock and ready to ship from LearnOutLoud.com. Also many of these titles are available on Audio Download. No matter who you're giving gifts to this year, you're sure to find an audio book they'll enjoy and learn from. To make it easy, we've divided this list of 50 new releases into categories:

Arts & Entertainment:
Car Talk: Tales of the Brothers Grime by Tom & Ray Magliozzi

Dirk Gently: The Long Dark Tea-Time of the Soul by Douglas Adams


More Information Than You Require by John Hodgman

Church People: The Lutherans of Lake Wobegon by Garrison Keillor

The Guinea Pig Diaries: My Life as an Experiment by A.J. Jacobs

The Making of Music: Volumes One & Two by James Naughtie

NPR Favorite Driveway Moments: Radio Stories That Won't Let You Go by Rene Montagne

The Renaissance in a Nutshell by Peter Whitfield


Biography:
Barack Like Me by David Alan Grier

American Sketches: Great Leaders, Creative Thinkers, and Heroes of a Hurricane by Walter Isaacson


Cowboy & Wills: A Love Story by Monica Holloway

Finding It: And Satisfying My Hunger for Life Without Opening the Fridge by Valerie Bertinelli


Half Broke Horses by Jeannette Walls

Unthinkable: The True Story About the First Double Amputee to Complete the World-Famous Hawaiian Ironman Triathlon by Scott Rigsby

Chocolate, Please: My Adventures in Food, Fat, and Freaks by Lisa Lampanelli

Noel Coward: An Audio Biography by Sheridan Morley

The Time of My Life by Patrick Swayze & Lisa Niemi

This Family of Mine: What It Was Like Growing Up Gotti by Victoria Gotti

Duchess of Death: The Unauthorized Biography of Agatha Christie by Richard Hack

My Remarkable Journey by Larry King



Business:
Warren Buffett's Management Secrets by Mary Buffett

Superfreakonomics by Steven D. Levitt & Stephen J. Dubner

Jim Cramer's Getting Back to Even by Jim Cramer

Leadership 101: What Every Leader Needs to Know by John C. Maxwell

The Spencer Johnson Audio Collection by Spencer Johnson

The Speed of Trust: Live from L.A. by Stephen M.R. Covey

Cash in a Flash: Fast Money in Slow Times by Robert G. Allen

The Sticking Point Solution by Jay Abraham


Catastrophe: The Story of Bernard L. Madoff, the Man Who Swindled the World by Deborah Strober

Gimme My Money Back by Ali Velshi



History:
The French Revolution in a Nutshell by Dayton Duncan & Ken Burns

The Clinton Tapes: Wrestling History with the President by Taylor Branch

The Essential Letters from America: The 1940s and 1950s by Alistair Cooke

Yes We Can!: Speeches of Barack Obama by Barack Obama

Nothing to Fear: FDR's Inner Circle and the Hundred Days That Created Modern America by Adam Cohen



Literature:
The Complete Casebook of Sherlock Holmes by Sir Arthur Conan Doyle

Death of a Salesman by Arthur Miller

Portnoy's Complaint by Philip Roth

The Christmas List by Richard Paul Evans

Firefly Summer by Maeve Binchy

The Lady in the Van by Alan Bennett


A Rumpole Christmas by John Mortimer

The True Gift: A Christmas Story by Patricia MacLachlan


Await Your Reply by Dan Chaon

The Complete Barchester Chronicles by Anthony Trollope

Day After Night by Anita Diamant

The Essential Agatha Christie Stories by Agatha Christie

Her Fearful Symmetry by Audrey Niffenegger

The History of English Poetry by Peter Whitfield

Earthlight & Other Stories by Arthur C. Clarke

A Moveable Feast: The Restored Edition by Ernest Hemingway



Politics:
America for Sale by Jerome R. Corsi

Arguing with Idiots by Glenn Beck

The Governor by Rod Blagojevich

Packing the Court: The Rise of Judicial Power and the Coming Crisis of the Supreme Court by James MacGregor Burns

The Age of the Unthinkable by Joshua Cooper Ramo

The Commission: The Uncensored History of the 9/11 Investigation by Edward Klein

Liberty and Tyranny by Mark R. Levin

Speaking of Freedom by George H.W. Bush

Last Lion: The Fall and Rise of Ted Kennedy by Peter S. Canellos

A Slobbering Love Affair by Bernard Goldberg

The Commission: The Uncensored History of the 9/11 Investigation by Philip Shenon

We Can Have Peace in the Holy Land by Jimmy Carter



Religion & Spirituality:
It's Your Time by Joel Osteen

The Memory Quilt: A Christmas Story for Our Times by T.D. Jakes

The True Saint Nicholas: Why He Matters to Christmas by William J. Bennett

The Source of Miracles: 7 Steps to Transforming Your Life Through the Lord's Prayer by Kathleen McGowan

The Art of Happiness in a Troubled World by His Holiness the Dalai Lama

A Praying Life by Paul Miller

Words from the Fire: Hearing the Voice of God in the 10 Commandments by Albert Mohler

You're It!: On Hiding, Seeking, and Being Found by Alan Watts

The Love Revolution by Joyce Meyer



Self Development:
Emotional Freedom Practices by Judith Orloff

Embrace the Struggle by Zig Ziglar

Mindfulness Meditation for Pain Relief by Jon Kabat-Zinn

True Abundance by Michael Beckwith

Unconditional Confidence by Pema Chodron

You: Having a Baby by Michael F. Roizen & Mehmet C. Oz

Meditations for Emotional Healing by Tara Brach

Codependent No More and Beyond Codependency by Melody Beattie

Conquering Fear: Living Boldly in an Uncertain World by Harold S. Kushner

How to Rule the World from Your Couch by Laura Day

Reinventing the Body, Resurrecting the Soul by David A. Kessler

Self-Healing with Energy Medicine by Andrew Weil & Ann Marie Chiasson

Bounce Back: Overcoming Setbacks to Succeed in Business and in Life by John Calipari

The Secret to True Happiness by Joyce Meyer

Detox Flow Yoga by Seane Corn

How to Instantly Connect with Anyone by Leil Lowndes

The Mind-Body Code by Mario Martinez

Reconnecting: A Self-Coaching Solution to Revive Your Love Life by Joseph Luciani

10-10-10: 10 Minutes, 10 Months, 10 Years by Suzy Welch

Masters of Sex by Thomas Maier

Enough Already! by Peter Walsh


Other Notable Releases:
The Making of Modern Medicine by Andrew Cunningham

Favourite Essays by Michel de Montaigne

Virus of the Mind: The New Science of the Meme by Richard Brodie

Ecological Intelligence by Daniel Goleman

From Naked Ape to Superspecies by David Suzuki

Connected: The Surprising Power of Our Social Networks and How They Shape Our Lives by Nicholas A. Christakis

Hella Nation by Evan Wright


Showing Up for Life: Thoughts on the Gifts of a Lifetime by William H. Gates, Sr.

Enjoy these great new releases in audio books from 2009!
December 15, 2009
Still don't know what to get a friend or family member for Christmas? We've got a great (and a bit biased…) suggestion: Audiobooks. Why are audiobooks such great gifts? Because they don't require the recipient to take any extra time out of his or her day. They can just pop the audiobook on while driving to work, exercising, etc. and each time they'll think of you and thank you for making their commute or workout a little more interesting.
To help you out in finding an affordable stocking stuffer we've put together all of our titles on sale for less than $20 in LearnOutLoud.com's Audiobook Outlet. Here you can browse titles by category that are Under $5.00, Under $10.00, Under $15.00, and Under $20.00. Find a great affordable gift in the LearnOutLoud.com's Outlet:
LearnOutLoud.com Bargain Bin Outlet
We've also put together this list of the 50 best stocking stuffers available for under $20:
Arts & Entertainment:
Rabbit Ears Treasury of Christmas Stories
The Hitchhiker's Guide to the Galaxy Live in Concert by Douglas Adams
David Sedaris: Live for Your Listening Pleasure by David Sedaris

The Official Chuck Norris Fact Book by Chuck Norris
Drive-By Comedy by David Brenner, George Carlin, Margaret Cho, Al Franken, Amy Sedaris, Paul Dinello and Stephen Colbert
The Story of Classical Music by Darren Henley


Biography:
Amazing Grace in the Life of William Wilberforce by John Piper
Rocket Boys by Homer Hickam

Angela's Ashes by Frank McCourt

Lucky Man by Michael J. Fox
Paula Deen: It Ain't All about the Cookin' by Paula Deen
The Blind Side: The Evolution of a Game by Michael Lewis


Business:
Leadership 101: What Every Leader Needs to Know by John C. Maxwell
The Speed of Trust by Stephen R. Covey
What Bible Says – Money
Nailing the Job Interview Freeway Guide by Susan Leahy


History:
The True Saint Nicholas: Why He Matters to Christmas by William J. Bennett
Public Enemies by Bryan Burrough
Famous Americans in History by Barnaby Chesterman


Literature:
The Voyage of the Dawn Treader by C.S. Lewis
Fantastic Mr. Fox by Roald Dahl
The Fire Next Time by James Baldwin
The Great Poets: Emily Dickinson
Nelson Mandela's Favorite African Folktales
A Streetcar Named Desire by Tennessee Williams
A Child's Christmas in Wales by Dylan Thomas
Precious by Sapphire
Alice's Adventures in Wonderland by Lewis Carroll

Religion & Spirituality:
Fifty Reasons Why Jesus Came to Die by John Piper
The Practice of the Presence of God by Brother Lawrence
More Than a Carpenter by Josh McDowell
Karma & Rebirth in a Nutshell by Jinananda
The Year of Living Biblically by A.J. Jacobs
The Lotus and the Cross by Ravi Zacharias
The Three Pillars of Zen by Roshi Philip Kapleau
The Way of the Bodhisattva by Shantideva


Self Development:
Mindfulness for Beginners by Jon Kabat-Zinn
When Things Fall Apart by Pema Chodron
Meditations to Awaken Superconsciousness by J. Donald Walters
The 7 Habits of Highly Effective People by Stephen R. Covey
Organizing for Life by Sandra Felton
Unlimited Power by Anthony Robbins
The Power of Positive Thinking by Norman Vincent Peale
Think & Grow Rich: Instant Motivator by Napoleon Hill
The South Beach Diet by Arthur Agatston
The Beginner's Guide to Meditation by Shinzen Young
Exercise Motivation by Effective Learning Systems


Other Notable Releases:
Grammar Girl's Quick and Dirty Tips to Clean Up Your Writing by Mignon Fogarty
Rush Hour Express French
The Golfer's Mind by Dr. Bob Rotella
The Art of War by Sun Tzu
Hegel in 90 Minutes by Paul Strathern
Glenn Beck's Common Sense
Darwin: In a Nutshell by Peter Whitfield

Get a great little gift for a loved one this holiday season to aid them in their lifelong learning!
December 2, 2009

Looking for some great holiday gifts? At LearnOutLoud.com we've assembled a list of the 100 best new and most popular audio book releases from 2009. You can check out all of our new releases here:
LearnOutLoud.com Audiobook New Releases
All the audio books on our list are available on Audio CD and are in stock and ready to ship from LearnOutLoud.com. No matter who you're giving gifts to this year, you're sure to find an audio book they'll enjoy and learn from. To make it easy, we've divided this list of 100 new releases into categories:

Arts & Entertainment:
A Christmas Blizzard by Garrison Keillor
David Sedaris: Live for Your Listening Pleasure by David Sedaris
Good Omens by Neil Gaiman
Last Words by George Carlin
The Hitchhiker's Guide to the Galaxy: Secondary Phase by Douglas Adams
The Architecture of Happiness by Alain de Botton
Discover Music of the Romantic Era by David McCleery
Divided Soul: The Life of Marvin Gaye by David Ritz
Biography:
Going Rogue by Sarah Palin
American Sketches: Great Leaders, Creative Thinkers, and Heroes of a Hurricane by Walter Isaacson
Open: An Autobiography by Andre Agassi

A Simple Christmas: Twelve Stories That Celebrate the True Holiday Spirit by Mike Huckabee
The Blind Side by Michael Lewis
Have a Little Faith by Mitch Albom
You Better Not Cry: Stories for Christmas by Augusten Burroughs
Where Men Win Glory: The Odyssey of Pat Tillman by Jon Krakauer
Julie & Julia by Julie Powell
Lance Armstrong: The Making of the World's Greatest Champion by John Wilcockson
Always Looking Up: The Adventures of an Incurable Optimist by Michael J. Fox
Wishful Drinking by Carrie Fisher

Business:
Jim Cramer's Getting Back to Even by Jim Cramer
Rich Dad's Conspiracy of the Rich by Robert T. Kiyosaki
Stop Acting Rich: And Start Living Like a Real Millionaire by Thomas J. Stanley, Ph.D.
The E-Myth Enterprise by Michael Gerber
The Leader's Way: The Art of Making the Right Decisions in Our Careers, Our Companies, and the World at Large by His Holiness the Dalai Lama & Lauren Van Den Muyzenberg
The Master-Key to Riches by Napoleon Hill
Passion and Purpose: The Power of Conscious Capitalism by John Mackey
Think Like a Champion by Donald Trump
A Gift to My Children: A Father's Lessons for Life and Investing by Jim Rogers
The Art of the Start by Guy Kawasaki
Leadership from the Inside Out by Kevin Cashman

History:
The National Parks: America's Best Idea by Dayton Duncan & Ken Burns
Afghanistan: In A Nutshell by Timothy Albone
The Lincoln-Douglas Debates by Abraham Lincoln & Stephen Douglas (Narrated by David Strathairn & Richard Dreyfuss)
Destiny Disrupted: A History of the World Through Islamic Eyes by Cokie Roberts
Uranium: War, Energy, and the Rock That Shaped the World by Tom Zoellner

Literature:
The Wild Things by Dave Eggers
The Essential Agatha Christie Stories by by Agatha Christie
The J. R. R. Tolkien Collection by J. R. R. Tolkien
Inherent Vice by Thomas Pynchon
Nelson Mandela's Favorite African Folktales by Nelson Mandela
When She Was Good by Philip Roth
My Father's Tears and Other Stories by John Updike
Great Classic Humor: Edited by Mark Twain by Mark Twain
The White Tiger by Aravind Adiga
Slumdog Millionaire by Vikas Swarup
The Road by Cormac McCarthy
Precious by Sapphire
Lorraine Hansberry Audio Collection by Lorraine Hansberry
Tropic of Capricorn by Henry Miller
D. H. Lawrence in 90 Minutes by Paul Strathern
Naked Lunch by William Burroughs

Politics:
Arguing with Idiots by Glenn Beck
End the Fed by Ron Paul
FDR: The First Hundred Days by Anthony J. Badger
Renegade: The Making of a President by Richard Wolffe
Ted Kennedy: The Dream That Never Died by Edward Klein
Liberty and Tyranny by Mark R. Levin
Speaking of Freedom by George H.W. Bush
The Essential Abraham Lincoln by Abraham Lincoln
American Grit: What It Will Take to Survive and Win in the 21st Century by Tony Blankley
America's March to Socialism by Glenn Beck
The Obama Revolution by Alan Kennedy-Shaffer

Religion & Spirituality:
It's Your Time by Joel Osteen
The Memory Quilt: A Christmas Story for Our Times by T.D. Jakes
The True Saint Nicholas: Why He Matters to Christmas by William J. Bennett
The Word of Promise: Complete Audio Bible NKJV
Becoming Enlightened by His Holiness the Dalai Lama
The Case for God by Karen Armstrong
Church People: The Lutherans of Lake Wobegon by Garrison Keillor
Fearless: Imagine Your Life Without Fear by Max Lucado
The Hiding Place by Corrie ten Boom
Fingerprints of God: The Search for the Science of Spirituality by Barbara Bradley Hagerty

Self Development:
The Ultimate Happiness Prescription by Deepak Chopra
Embrace the Struggle by Zig Ziglar
Why Our Health Matters by Andrew Weil
The Attractor Factor by Joe Vitale
Deep Sleep with Medical Self-Hypnosis by Steven Gurgevich
Living Without Stress or Fear by Thich Nhat Hanh
Love Is a Verb by Jeffrey Kluger
Reconnecting: A Self-Coaching Solution to Revive Your Love Life by Joseph Luciani
Your Soul's Evolution by Michael Beckwith
Choose Them Wisely: Thoughts Become Things! by Mike Dooley
The End of Overeating by David A. Kessler
The Mystery of 2012 by John Major Jenkins
The Hourglass Solution: A Boomer's Guide to the Rest of Your Life by Jeff Johnson
Life Is Friends by Jeanne Martinet
Making It All Work by David Allen
The Power of Slow by Carl Honore
The Body Fat Solution by Tom Venuto
Feeling Good Together by David D. Burns
Still the Mind: Simple Breathing Practices for Inner Peace by Bodhipaksa
The UltraMind Solution by Mark Hyman
The Speed of Trust by Stephen M.R. Covey
Other Notable Releases:
Berlitz Mexican Spanish Phrase Book & CD
The Evolution of God by Robert Wright
Our Choice: A Plan to Solve the Climate Crisis by Al Gore
Hope for Animals and Their World by Jane Goodall
The Greatest Show on Earth: The Evidence for Evolution by Richard Dawkins
What the Dog Saw: And Other Adventures by Malcolm Gladwell
Women Are Crazy, Men Are Stupid by Howard J. Morris
The Whuffie Factor: Using the Power of Social Networks to Build Your Business by Tara Hunt
How to Build a Dinosaur: Extinction Doesn't Have to Be Forever by Jack Horner
Enjoy these great new releases in audio books from 2009!

November 9, 2009

We've added over 50 new audio downloads from one of the largest independent audio book publishers: Recorded Books. Of the many downloads we've added from them, one series that we're excited to be offering is their Modern Library Series which features the world's great historians on the world's great subjects. If you're looking to learn about a specific subject, then this series includes great introductions to a number of fascinating topics:
Browse The Modern Library Series
Some of the titles featured in the series include:
The Americas: A Hemispheric History by Felipe Fernandez-Armesto
The Christian World: A Global History by Martin Marty
Communism by Richard Pipes
The Company: A Short History of a Revolutionary Idea by John Micklethwait
Evolution: The Remarkable History of a Scientific Theory by Edward J. Larson
Islam, A Short History by Karen Armstrong
Nonviolence: 25 Lessons from the History of a Dangerous Idea by Mark Kurlansky
A Short History of Medicine by Frank Gonzales-Crussi
Storm from the East: The Struggle Between the Arab World and the Christian West by Milton Viorst
Learn about a new subject today with the Modern Library Series.
September 29, 2009
With the current debate over health care reform going on in the United States, we thought it would be a good time to add a category that's been long overdue on our site. No matter what your stance is regarding the future of health care in the United States, we can all agree that it is our responsibility to do our best at taking care of our own health. At LearnOutLoud.com, we are are devoted to promoting the best knowledge available regarding taking care of one's physical health and preventing illness & disease. And we also feature many resources for taking care of your mental, emotional, and social health. So in this blog we'll focus on the best titles for taking care of your health within our brand new category.
We have just created a new category on our site devoted entirely to Aging. For this new category we gathered all of our Self Development titles that deal with the many aspects of aging such as dealing with physical pain, maintaining a youthful mind & body, planning for retirement, preventing & confronting cancer, heart disease, and other serious illness, and facing death & coping with grief. You can browse our Aging category right here:
Browse Our New "Aging" Category Featuring Audio Books, Podcasts, and Free Titles
Here are some top audio books from our Aging category that deal with taking care of all aspects of your health:
21 Great Ways to Live to Be 100 by Brian Tracy
Advice on Dying by His Holiness the Dalai Lama
Ageless Face, Ageless Mind by Dr. Nicholas Perricone
Cancer by Louise L. Hay
Conscious Aging by Ram Dass
The Grief Process by Stephen Levine
Grow Younger, Live Longer by Deepak Chopra
Healthy Aging by Andrew Weil
Leap!: What Will We Do with the Rest of Our Lives?: Reflections from the Boomer Generation by Sara Davidson
The Men's Health Longevity Program by The Editors of Men's Health Magazine
Pain Relief by Dr. Arnd Stein
Purpose and Power in Retirement by Harold G. Koenig
Retiring Right Freeway Guide by Jim Selman
Sage-Ing While Age-Ing by Shirley MacLaine
The Second Half of Life by Angeles Arrien
Ultraprevention: The 6-Week Plan That Will Make You Healthy for Life by Mark Hyman & Mark Liponis
Walking through the Storm by Andrew Weil, Loretta LaRoche, Larry Dossey, M.D., and more
A Year to Live by Stephen Levine
And along with these audio books, we certainly want to feature some free resources and podcasts that you can learn from on the topic of staying healthy while aging:
Boosting the Brain's Power Into Old Age by Dr. Dharma Singh Khalsa
How Cancer Begins by Robert Weinberg
Nutrition and Physical Activity for a Lifetime by Christina Economos
Aging Gratefully Podcast by Peter Brill
Take One Step for a Healthy Heart Podcast by Dr. Michael F. Roizen
August 26, 2009

Check out 25 of the top free psychology audio books, lectures, & podcasts available for free online. For the past five years we've featured dozens of free psychology resources as part of our Free Resource of the Day Emails. From these emails, we've curated the 25 titles listed below, which include introductions to psychology and psycho-analysis, the evolutionary origins of the human mind, and what the latest neuroscience research is revealing about how human beings operate. We also feature resources that delve into ways you can boost brain performance, how to cope with depression, and what it means to be truly happy. Click any of the 25 titles listed below to get started:
1. Dream Psychology: Psychoanalysis for Beginners
Download the audio book of Sigmund Freud's Dream Psychology. This book distills Freud's ideas on dream psychology into a compact manual. While Freud's magnum opus The Interpretation Of Dreams can be overwhelming in its length and scientific language, this audio book attempts to convey Freud's words on dream psychology in language fit for the lay reader through these nine straightforward chapters:
# 1. Dreams Have a Meaning
# 2. The Dream Mechanism
# 3. Why the Dream Disguises the Desires
# 4. Dream Analysis
# 5. Sex in Dreams
# 6. The Wish in Dreams
# 7. The Function of the Dream
# 8. The Primary and Secondary Process – Regression
# 9. The Unconscious and Consiousness – Reality
This book is presented on audio for the first time by Librivox.org and is narrated by a number of their volunteer narrators.
2. The Origin of the Human Mind
In this streaming UCTV video Lecture, cognitive scientist Martin Sereno gives us a survey of the brain's evolution. With thorough visual aids, Sereno examines the difference between the human brain and that of other species, showcasing experiments he has conducted that have helped broaden our understanding of the physical mechanics behind human thought. The biggest question he poses is why our minds are so special, when organically the human brain is 99% similar to that of the primates. Learn why size doesn't matter when it comes to brain power!
3. Jung Podcast
This podcast is devoted to the understanding of the analytical psychology of the great Swiss psychiatrist Carl Jung. Jungian analyst John Betts (who graduated from the International School of Analytical Psychology in Zurich, Switzerland) introduces listeners to Carl Jung's theories of the structure of the psyche, the Anima & Animus, the Persona, Jungian dream interpretation, active imagination, individuation, and more! John Betts is incredibly lucid and articulate in describing these theories, providing real life examples and quoting Jung and other Jungians as he goes along. It's basically a course on Jung, and one would do best to start with Betts' first podcasts and work his or her way through them.
MIT OpenCourseWare is offering their Introduction to Psychology course for free on MP3 download. Professor Jeremy Wolfe guides listeners through the basic functions of the brain including emotions, memory, cognition, language development, and more. He finishes off the course with lectures on Freud and mental illness. Wolfe is an engaging lecturer that pulls listeners in from the first lecture. Each lecture features a PDF download of lecture notes to supplement the audio. Download or stream this course through MIT OpenCourseWare.
5. Boosting the Brain's Power Into Old Age
In this lecture delivered at the Chautauqua Institution, author Dharma Singh Khalsa talks about "Boosting the Brain's Power Into Old Age". He provides methods for preventing Alzheimer's disease and other brain related illnesses, and how to boost your memory and to become more mentally energetic. Dr. Dharma provides some nutrition and supplement suggestions. He claims that the days of declining mental activity during old age are over with, if people will make a conscious effort to maintain their healthy brain. This title is available on streaming video and MP3 download from FORA.tv.
6. Jill Bolte Taylor's Stroke of Insight
In this moving talk delivered at the TED conference, brain researcher Jill Bolte Taylor provides a first-person account of her own stroke and the experience of losing control of her bodily functions as well the functions of the left side of her brain. Instead of it being a painful or frightening experience, she said the stroke put her in a intense state of bliss and nirvana. Sharing this experience became her motivation for recovery. This talk is available on streaming video and MP3 download from the TED.com website.
7. The Neuroscience of Consciousness, Perception, and Self
While covering the Iraq war in 2006, TV news Journalist Bob Woodruff suffered a traumatic brain injury after nearly losing his life to a roadside bomb. In this fascinating discussion from the Aspen Institute, Woodruff traces how he rebuilt his ability to comprehend the world step by step; showing the viewers video of his first few days of rehabilitation through to his still ongoing attempts to recover lost brain functions. Woodruff offers a prime case study for scientists that are attempting to uncover the many mysteries of human consciousness. This talk is available on streaming video and MP3 download through FORA.tv.
8. A Beautiful Mind: Genius, Madness, Reawakening
Listen to the truly inspiring story of mathematician John Nash as told by the author of A Beautiful Mind Dr. Sylvia Nasar. In this amazing one-hour lecture Dr. Nasar tells of the rise of John Nash as a genius in mathematics and his eventual downward spiral into paranoid schizophrenia which was followed by an amazing resurgence from his mental illness in his later years culminating in winning the Nobel Prize in Economics in 1994. It's a remarkable story and a must-watch lecture if you've never seen it before. Dr. Nasar delivers the story with clarity and heartfelt emotion. It is available on streaming video from MIT World.
This classic piece of investigative journalism was written by Nellie Bly, one of the first female newspaper reporters. She went undercover to reveal the conditions of asylums in New York. This audio book is narrated by Alice at LibriVox, and she has the youthful spunk of Nellie Bly's writing. It is available on MP3 Download.
10. Sherwin B. Nuland on Electroshock Therapy
In this TED talk American surgeon, author, and Yale professor Sherwin B. Nuland talks about the history of electroconvulsive therapy (ECT) for treatment of severe major depression and other mental illnesses. He then proceeds to tell about his own recovery from major depression through electroshock therapy back in the 1970s. After his first marriage failed he fell into a deep depression until he could no longer function. When no other treatments worked the doctors attempted electroshock therapy which led to a remarkable recovery. This talk is available on streaming video and downloadable video from TED.
11. Oliver Sacks: Musicophilia
In this lecture from FORA.tv, neurologist and author Oliver Sacks (who authored the popular book Awakenings) discusses his latest book Musicophilia: Tales of Music and the Brain. He tells stories about his many patients over the years and their experiences with music both as an affliction and a treatment for the brain. Sacks purports that human responsiveness to music is intrinsic to the human brain. This lecture is offered on streaming video and MP3 download through FORA.tv.
12. Vilayanur Ramachandran: A Journey to the Center of Your Mind
In this TED talk, neurologist Vilayanur Ramachandran provides some neuroscientific explanations for puzzling psychological and physiological phenomena. He covers why after certain brain injuries patients cannot visually recognize their mother, how to amputated patients can overcome the pain of phantom limbs for only $3, and why certain people see colors when they look at numbers and letters. This talk is available on streaming video and MP3 download from the TED.com website.
13. Dan Ariely: The Upside of Irrationality
Use irrationality to help you overcome bad habits and achieve your goals. Behavioral economist Dan Ariely's bestselling book Predictably Irrational showed how people frequently make irrational decisions regarding their health, their spending habits, and much more. In this lecture Ariely talks about his latest book The Upside of Irrationality where he shows the negative and positive effects of irrationality and how we can use irrational means towards our own rational objectives. He tells of experiments and examples where irrational incentives were used to help fight global warming, to motivate people to take care of their health, and to prevent people from texting while they're driving. It's one of the most fun lectures we've listened to all year. This lecture is available on MP3 download and streaming video from the Forum Network.
Listen to this podcast from American Public Media's Speaking of Faith program covering the topic of depression. Nearly ten million Americans are diagnosed with clinical depression, and if you have experienced depression or know someone who has then this audio program is a helpful resource covering the spiritual side of depression. In this podcast host Krista Tippett interviews author of The Noonday Demon: An Atlas of Depression Andrew Solomon, Quaker author & activist Parker Palmer, and poet Anita Barrows about their experiences with depression. Each author discusses some of the life-affirming, spiritual qualities that can come from someone who has survived a bout of depression. This podcast is available on MP3 download and streaming audio from the Speaking of Faith website.
15. Dan Gilbert: Why Are We Happy? Why Aren't We Happy?
Check out this TED talk from Harvard psychologist and the author of Stumbling on Happiness, Dan Gilbert. Gilbert provides info from studies that reveal that what we often think will make us happy is the opposite of the case. He shows that because we have the ability to consider the future, we are much better prepared for the results and can usually be happy regardless. This talk is available on streaming video and MP3 download from the TED.com website.
16. 23 Intuitive Development Exercises from Sounds True
Listen to 23 Intuitive Development Exercises from Sounds True. In these exercises you'll hear teachers such as Judith Orloff, Caroline Myss, Cyndi Dale, Laura Alden Kamm, and many more. These teachers cover what intuition is and how you can further develop it. Note: These exercises are streaming audio only and not downloadable.
17. Mindsight: The New Science of Personal Transformation
In this hour-long talk delivered at Google, author and brain researcher Dr. Daniel Siegel explains his definition of the what the mind is. He takes us on a quick overview of the functions of the brain, from the spinal cord all the way up to the prefrontal cortex where he argues that the uniqueness of humans stems from. From his research and experience Siegel lays out nine integral functions of this part of the brain including reflective awareness, empathy, morality, and more. He then talks about his discovery of mindfulness and how the practice of mindfulness cultivates all these functions of the middle prefrontal brain. Dr. Siegel expresses his hope that along with reading, writing, and arithmetic, the 4th of reflection would be taught in education to help cultivate mindfulness and healthy brain function. This talk is available from Google and can be watched on YouTube.
18. Robert Whitaker: Rise of Mental Illness in America
Journalist and author Robert Whitaker takes time to talk about his book Anatomy of an Epidemic: Magic Bullets, Psychiatric Drugs, and the Astonishing Rise of Mental Illness in America in this talk delivered at the Harvard Book Store. Whitaker shows how mental illness has been rising in America in the past 50 years despite the development of numerous psychiatric drugs to treat various mental illnesses. While Whitaker acknowledges that using these drugs selectively can be effective in the short term, he presents studies that suggest that many of these psychiatric drugs are not effective in curing mental illness in the long term. Going against the status quo of what psychiatry practices today, Whitaker shakes up many commonly held assumptions about treating mental illness and suggests ways of treatment that are more selective in regards to prescribing drugs and that have also proven to be more effective. His talk is available on streaming video and MP3 download from the Forum Network.
Listen to this audio book on how to exercise one's mind for maximum efficiency. English novelist Arnold Bennett uses his wit to convey how we work hard at the up keep of our physical bodies, while we often do little to workout our minds. He gives examples of ways to give the mind a workout. He also features essays that explore the presentation of self, breaking free from the past, relationships and marriage, and how to achieve success. This audio book is well narrated by Ruth Golding at Librivox who has a lovely British accent. It has a running time of 3 Hrs. and is available on MP3 download.
In this three-hour interview from BookTV's In-Depth series, Animals in Translation author Temple Grandin discusses her autism and the wide spectrum of autism, and how she has used her insights into autism to help her relate to the inner worlds of animal. Her autism leads to hypersensitivity to noise and other sensory stimuli and she correlates it to how animals perceive the world through their senses. She talks about how she has used this correlation to improve animal welfare in the agricultural industry. In the interview Grandin also provides a host of insights into what it is like to live as an autistic person. This talk is available on streaming video from C-SPAN's BookTV.
Dr. Daniel G. Amen is a psychiatrist and the bestselling author of Making a Good Brain Great. In this media resource on his site he answers some of the most popular questions he has been asked over the years covering many points on brain health. He answers questions about the best supplements to take for the brain, methods of treatment for various psychological conditions, and addresses many other interesting brain inquiries. Enjoy these answers from a doctor who has dedicated his life to looking at the brain. This Q&A audio is available on streaming audio from the Amen Clinics website.
22. Mihaly Csikszentmihalyi on Flow
Check out this TED talk from psychology professor Mihaly Csikszentmihalyi who authored the book Flow: The Psychology of Optimal Experience. Csikszentmihalyi talks about how he became interested in psychology after World War II when he heard a lecture by Carl Jung. Csikszentmihalyi eventually began his psychological study of how average people become extraordinary which he attributes to the idea of "flow" when one become completely involved in an activity for its own sake. Csikszentmihalyi provides many examples of individuals who have tapped into this "flow" state. This talk is available on streaming video and MP3 download from the TED.com website.
23. A Practical Guide to Self-Hypnosis
If you've ever been interested in hypnotizing yourself, this audio book might be a good place to start. This book by Melvin Powers covers the history and applications of self-hypnosis. The book purports to explain how self-hypnosis can alleviate distressing symptoms, substitute strong responses for weak responses, help overcome bad habits, create good habits, and help one's power of concentration. Find out for yourself how effective self-hypnosis is. This book is adequately narrated by Andrea Fiore and is available on MP3 download from LibriVox.org.
24. The New Psychology of Depression
From Oxford University comes this 3-hour series covering "The New Psychology of Depression". Dr. Danny Penman and Professor Mark Williams (co-authors of the book Mindfulness: An Eight-Week Plan for Finding Peace in a Frantic World) discuss the global health problem of depression and the current methods for treating it including medication and therapy. They then discuss Mindfulness-Based Cognitive Therapy (MBCT) which Professor Williams co-developed. They describe what MBCT is and the success that it has had in preventing relapse of depression in the many studies that have been conducted throughout the world. Anyone who has experienced depression or knows someone who has should listen to this great series on the latest information about treating depression. Note: To play the podcasts click the Download File links.
25. Daniel Goleman: Why Aren't We All Good Samaritans?
In this brief TED talk, psychologist and author of Emotional Intelligence Daniel Goleman discusses his research into the psychology of compassion and being a "good Samaritan". He suggests that our emotional response to be compassionate towards others is an automatic response when we see people suffering, and it is only by turning this emotion off through the busyness of our daily lives that we suppress this desire to help others. He then provides some inspirational stories for how we might all work towards being good Samaritans. This TED talk is available streaming video and MP3 download through the TED.com site.
We've been sending out our Free Resource of the Day Emails for many years now. If you've not subscribed yet, we highly encourage you to do so.
July 31, 2009
We thought we'd post our Facebook Fan Box to our blog here so you can follow the links to great free audio & video learning resources as we post them there. You can also click through to become a Fan. If you're not on Facebook, no big deal. Just bookmark this page or click through to our fan page and bookmark it:
We also have the URL: www.facebook.com/audiobooks which we use for more general audio book news. You can add this profile as a friend by clicking the badge below:
Learn Out Loud


Create Your Badge
July 28, 2009

Looking for college lectures to listen to? Download over 100 college courses on audio from the Modern Scholar series featuring great university professors teaching college-level courses on a variety of subjects:
Download Over 100 College Courses from the Modern Scholar Series
You can browse their audio courses by subject by clicking the following links featuring philosophy college courses, history college courses, literature college courses, politics college courses, business college courses, religion college courses, science college courses & more.
To help introduce you to the magnificent Modern Scholar series where great professors teach you, we're offering a new group of 10 free lectures to download from 10 of their best courses. These recorded lectures are taught by eminent university professors.
Here are the 10 lectures you can download right now on MP3. Note: For downloading these files you have to right-click on the Download button and select Save Target As… Then it will allow you to download the file to an assigned place on your computer.
In this lecture, Professor Colin McGinn deciphers what we mean when we say we 'know' something to be true. He traces the history of philosophical skepticism, giving the listener several historical arguments for the theory of knowledge, and also touching on arguments made by the likes of Plato, Descartes, and other important philosophers. This lecture is a foundational exercise for the rest of the program, with McGinn arguing that for someone to begin thinking philosophically, he or she must first understand the methods of thinking that go into the pursuit of true knowledge.
2. C.S. Lewis Literature Overview
In this lecture professor Timothy Shutt provides an overview of the life and literature of C.S. Lewis. He mentions various viewpoints that people have had about Lewis and says why he thinks Lewis is more popular now than he was in his time. Shutt breaks Lewis' works into three categories: his Christian apologetic works, his fictional works including The Chronicles of Narnia, and his scholarly works. He discusses each category of Lewis' works and examines how Lewis has gained a following particularly in the areas of apologetics and fiction. It's a good introduction to this masterful writer and storyteller.
In this first lecture called "The Business of America" Professor Brands gives a brief overview of the course and then proceeds to cover 200 years of American business history in 20 minutes from 1776 to the 20th century. He covers the importance of business in colonial times and its influence on the American Revolution. He then examines the 19th century which brought in industrialization and finance as important factors along with the central issue of slavery and its relation to business. And in the 20th century he briefly covers how businesses shifted their focus to the consumers who would buy all of the products that industrial capitalism was producing.
In this lecture professor Peter Meineck introduces Ancient Greek drama and explains why he feels it is still so popular and powerful today. He briefly discusses the plays of the four major Greek playwrights Aeschylus, Sophocles, Euripides, and Aristophanes. He then covers what Greek tragedy and comedy were actually like at the time they were performed in Athens 2,500 years ago.
5. Global Warming in Earth's History
In this lecture professor Michael B. McElroy introduces the worldwide experiment we have embarked on through the increase in global temperature. He covers some of the basics of global warming such as the greenhouse effect, the gases that contribute to global warming, and what creates the climate on Earth. He then puts humanity and global warming in the context of Earth's entire history going back 4.5 billion years ago. He uses a calendar year as a reference for Earth's history and places global warming at the last few seconds before midnight on December 31st. It's an excellent introductory lecture for placing global warming in global history.
6. Comparing Western Christendom & the Abode of Islam
In this lecture professor Seyyed Hossein Nasr discusses the similarities and differences of early western Christendom and the Islamic World known as Dar al-Islam. He talks about the origins of each religious tradition and how Christianity split into western Christendom and the Eastern Orthodox Church centered in Byzantium, while Islam did not split and expanded quite rapidly throughout the Middle East and into Africa and Asia. He also talks the about the importance of the sacred Islamic language of Arabic which spread throughout the Islamic world, whereas Christendom's languages were much more diverse. And he discusses a number of other comparisons between early Christianity and Islam.
7. Understanding Conversations Between Women and Men
In this lecture linguistics professor and bestselling author Deborah Tannen describes many of the basic differences between in communication between men and women. She starts with an example she discovered when examining the conversations of kids and teenagers. Girls tended to talk to each other face to face while boys generally sat at angles or parallel and looked around the room while they talked to each other. She mentions many other general patterns of behavior in the communication habits of men and women and hopes that by becoming more aware of these differences we can become more understanding in our communication with the opposite sex.
In this introductory lecture, Professor Jay Winik traces what led America into the grip of Civil War, and begins a series on how the nation survived. Citing examples of how the United States was inherently vulnerable to secessionist impulses from the beginning, we come to see how slavery was an issue that was cast aside in order to preserve a young nation, and how it smoldered within the culture into the fires of war. In showing us the seeds of the conflict, Winik effectively argues that due to America's vast geographic and social differences, bloodshed may have been inevitable.
In this lecture professor Chandak Sengoopta discusses the life of Charles Darwin covering the major events in Darwin's life including his voyage on the HMS Beagle and his eventual publication of On the Origin of Species in 1859. Professor Sengoopta covers a lot of Darwin's life in a short amount of time while providing many interesting facts about the man whose theory of evolution by natural selection revolutionized biology and greatly affected many other areas of society from the late 19th century up to the present day.
In this lecture Professor Stephen Prothero discusses what religion is and why it still matters in the modern age. He provides a number of important definitions of religion from its origins up to definitions by modern thinkers such as Emile Durkheim, Sigmund Freud, Karl Marx, and William James. While many scholars predicted the decline of religion and the rise of secularism in the 20th century, professor Prothero points out many ways in which religion is as widely practiced now as in any time in history.
July 10, 2009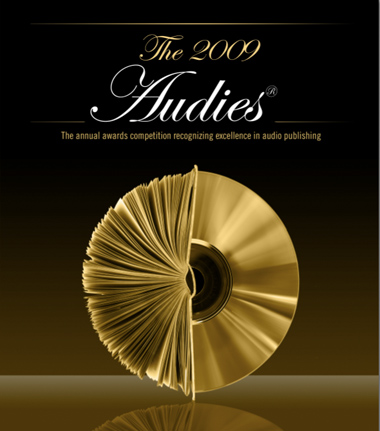 The Audie Awards took place on May 29th in New York City. For those of you who've not heard of the Audies, they are basically the Oscars for audio books.
Here are some highlights of the winners which we offer through LearnOutLoud.com:
Audiobook of the Year
The Graveyard Book
Publisher: Harper Audio
Author: Neil Gaiman
Narrator: Neil Gaiman
Audio Drama
The Odyssey
Publisher: BBC Audiobooks America
Author: Homer
Narrator: Tim McInnerny, Amanda Redman and a Full Cast
Audiobook Adaptation
A Prairie Home Companion: English Majors
Publisher: HighBridge Audio
Author: Garrison Keillor
Narrator: Garrison Keillor et al.
Classics
Great Expectations
Publisher: Tantor Media
Author: Charles Dickens
Narrator: Simon Vance
Personal Development
You: Staying Young
Publisher: Simon & Schuster Audio
Author: Michael F. Roizen, Mehmet C. Oz
Narrator: Michael F. Roizen, Mehmet C. Oz
Biography/Memoir
The Last Lecture
Publisher: Harper Audio
Author: Randy Pausch, Jeffrey Zaslow
Narrator: Erik Singer, Randy Pausch
Business Information/Educational
The Little Red Book of Selling
Publisher: Simon & Schuster Audio
Author: Jeffrey Gitomer
Narrator: Jeffrey Gitomer
Children's Titles for Ages Up to 8
James Herriot's Treasury for Children
Publisher: MacMillan Audio
Author: James Herriot
Narrator: Jim Dale
History
Gandhi & Churchill
Publisher: Recorded Books
Author: Arthur Herman
Narrator: John Curless
Inspirational/Faith-Based Non-Fiction
The Word of Promise: Next Generation – New Testament
Publisher: Thomas Nelson Word
Narrator: Sean Astin, Codey Linley, Anna-Sophia Robb and Jordin Sparks
Literary Fiction
Elmer Gantry
Publisher: Blackstone Audio
Author: Sinclair Lewis
Narrator: Anthony Heald
Narration by the Author or Authors
When You Are Engulfed in Flames
Publisher: Hachette Audio
Author: David Sedaris
Narrator: David Sedaris
Non-Fiction
Hot, Flat, and Crowded
Publisher: MacMillan Audio
Author: Thomas L. Friedman
Narrator: Oliver Wyman
And check out the Audie Award Winners from the past three years:
July 1, 2009
Listen to ten of the most famous historical speeches in American history. For the past many years we've featured hundreds of free audio & video resources as part of our Free Resource of the Day Emails. From these emails, we've picked ten of the most enduring free speeches from America's founding to the Civil War, World War II, and on through to the present era. With this collection, you can listen to audio performances from early luminaries such as George Washington, Daniel Webster, and Abraham Lincoln, and hear archival recordings of speeches delivered by John F. Kennedy, Robert Kennedy and Dwight D. Eisenhower. We also devote special attention to social leaders such as Susan B. Anthony and, of course, Martin Luther King, Jr. We hope this top ten list provides a useful overview of the world-defining rhetoric that has helped define each part of the American story. You can check them all out by clicking the links below:
For our first speech, we thought it fitting to feature Lincoln's most famous speech delivered at the dedication of the Soldiers' National Cemetery in Gettysburg, Pennsylvania during the American Civil War. American Rhetoric offers the speech in four different versions, one narrated by musician Johnny Cash, and the others read by actors Jeff Daniels, Sam Waterson, and Jim Getty. Sam Waterson has portrayed Lincoln on TV and film and delivers the address in how we typically assume Lincoln to sound like. Jim Getty is one of Gettysburg, Pennsylvania's "most recognized" residents as he often plays the role of Lincoln there, and his reading sounds like a historical reenactment. Johnny Cash strums the guitar on his reading and Jeff Daniels offers the most dramatic reading complete with orchestral accompaniment. The speech is about 2 minutes and 30 seconds and is available on streaming audio from American Rhetoric.
2. I Have a Dream Audio and Video
One of our favorite free titles in our free directory is Martin Luther King, Jr.'s classic "I Have a Dream" speech. Delivered on August 28th, 1963 at the Lincoln Memorial in Washington D.C., King's passionate call for justice and equality was the battle cry for the civil rights movement in America. Choose from an audio version of the speech from American Rhetoric or a video version from YouTube.
3. Patrick Henry's "Give Me Liberty Or Give Me Death" Speech
Download this free inspiring speech delivered by Patrick Henry on the brink of the Revolutionary War. This key speech in American history called forth the Founding Fathers to break the encroaching chains of slavery put on them by the British. It's a stirring cry for freedom delivered with gusto by narrator Jon Reiss, and it's available for MP3 download through LearnOutLoud.com.
4. Remarks on the Assassination of Martin Luther King, Jr.
Robert F. Kennedy was assassinated during his campaign for president in June of 1968. Two months before his tragic death, on April 4, 1968, Robert F. Kennedy delivered a moving eulogy on the night of Martin Luther King Jr.'s assassination. In the speech he calls for "love, and wisdom, and compassion toward one another, and a feeling of justice toward those who still suffer within our country". This great 5 minute speech is available on streaming audio and MP3 download from American Rhetoric.
5. D-Day Pre-Invasion Address to Soldiers
Listen to General Dwight D. Eisenhower's D-Day Pre-Invasion Address delivered on the morning of June 6th, 1944. This short, inspiring message was delivered to 175,000 soldiers of the allied expeditionary force. This speech is available on MP3 download and streaming audio from American Rhetoric.
6. Speech on Women's Right to Vote
Listen to American civil rights leader Susan B. Anthony's inspiring speech "On Women's Right to Vote". After casting her vote in the 1872 election, Anthony was arrested and brought to trial in the case of the United States v. Susan B. Anthony. She pleaded not guilty and in this famous speech she asserts that voting is her legal right as a United States citizen under the Constitution which promises all people the blessings of liberty. This speech is narrated by Antonia Bath and available exclusively through LearnOutLoud.com on MP3 download.
7. First Inaugural Address of President George Washington
Listen to the First Inaugural Address of President George Washington. In this address Washington reluctantly accepts the call of the American people and humbly stresses his shortcomings in carrying out the role of president. He expresses gratitude for the divine providence that led the United States to independence, and he sets his intention to be a selfless public servant, even asking that he not receive any form of compensation for his duties. This address is available on MP3 download exclusively through LearnOutLoud.com.
8. John F. Kennedy Speeches: The Inaugural Address
The Miller Center of Public Affairs features downloadable audio of the speeches by numerous Presidents in the 20th century. They offer over a dozen John F. Kennedy speeches, including his famous Inaugural Address, his inspiring address at Rice University on the space effort, his Civil Rights Address, and his "Ich bin ein Berliner" Speech which delivered next to the Berlin Wall criticizing communism. All these speeches can be downloaded on MP3.
9. Daniel Webster's Plymouth Oration
Daniel Webster's famous Plymouth Oration did much to establish the Pilgrims as the forefathers of America. After this speech delivered in 1820, the journey of the Pilgrims to Plymouth, Massachusetts became the nation's founding myth, and by 1863 Abraham Lincoln proclaimed a national Thanksgiving Day which has been celebrated ever since. This historic speech is available on MP3 download and streaming audio directly through LearnOutLoud.com.
10. I've Been to the Mountaintop
On April 4th, 1968, Martin Luther King, Jr. was assassinated in Memphis, Tennessee. The night before he was assassinated Martin Luther King Jr. delivered his prophetic "I've Been to the Mountaintop" speech. In this stirring speech Dr. King looks back on his life and is thankful for all the positive changes in civil rights that occurred in his lifetime, and he is grateful to have lived in the second half of the 20th century when masses of people all over the world were standing up for freedom and human rights. Listen to this speech on streaming audio or download it on MP3 from American Rhetoric.
We've been sending out our Free Resource of the Day Emails for many years now. If you've not subscribed yet, we highly encourage you to do so.