October 28, 2008
With only one week left until the United States Presidential Election, we wanted to feature our updated Presidential Candidates Audio & Video Resource page. This page features resources from all the presidential candidates that are on enough ballots to theoretically win the election, along with the Democratic & Republican running mates. So we've not only included pages for Barack Obama & John McCain, but also for four other presidential candidates. Listen to and watch audio & video of the 2008 U.S. Presidential Candidates featuring podcasts, speeches, debates, interviews, and more:
Presidential Candidates Audio & Video Resource Page
Here are the individual candidate pages:
Republican Presidential Candidate John McCain (featuring 21 resources)
Republican Vice Presidential Candidate Sarah Palin (featuring 6 resources)
Democratic Presidential Candidate Barack Obama (featuring 23 resources)
Democratic Vice Presidential Candidate Joe Biden (featuring 12 resources)
Independent Presidential Candidate Ralph Nader (featuring 11 resources)
Constitution Party Presidential Candidate Chuck Baldwin (featuring 3 resources)
Green Party Presidential Candidate Cynthia McKinney (featuring 3 resources)
Libertarian Party Presidential Candidate Bob Barr (featuring 3 resources)
Here are some highlights of specific titles which you may want to check out before election day:
Ron Paul Hosts Third Party Press Conference – Features candidates Ralph Nader, Cynthia McKinney, and Chuck Baldwin stating their positions and all agreeing on the principles of withdrawing all troops from Iraq and other foreign countries, stopping the increase of the national debt, and opposing taxpayer bailouts of corporations.
John McCain on Charlie Rose: 1997-2007 – Senator John McCain has been interviewed over a dozen times by Charlie Rose since 1997. We selected the 10 most significant interviews and featured them here. This set of videos provides an excellent portrait of McCain over the past 10 years.
2008 Presidential Race Debates Podcast – CBS News presents the three full debates between candidates Barack Obama and John McCain and the one debate between their running mates Sarah Palin and Joe Biden. Available audio & video podcasts through iTunes.
FRONTLINE: The Choice 2008 – PBS FRONTLINE documentary on the presidential candidates Barack Obama and John McCain. This two hour documentary is available on streaming video through YouTube and free video download through iTunes.
U.S. Senator Barack Obama Podcast – Senator Barack Obama was an early adopter of podcasting as a medium for addressing his constituents. He began podcasting in early 2006 and this is his original podcast before he began his presidential bid. These podcasts provide a more intimate platform to hear Obama address the issues.
If you like these presidential resources and you have a Digg.com account, please Digg them here:
Presidential Candidates Audio & Video Resource on Digg.com
Enjoy these resources and if you're a U.S. citizen, be sure to vote Tuesday, November 4th!
February 21, 2008
We're sorry, but iTunes legal is no longer letting us link to their individual iTunes U offerings. The most we can do is link to the iTunes U home page. You'll have to find the best of iTunes U on your own. Good luck:
January 23, 2008


Learn more about the 2008 Democratic & Republican United States Presidential Candidates with LearnOutLoud.com's Presidential Candidates Audio & Video Resource. We've gathered the best audio & video resources of the candidates for each party,featuring podcasts, speeches, debates, interviews, and audio books.
Browse our Presidential Candidates Audio & Video Resource
With less than two weeks until Super Tuesday, where over twenty U.S. states will hold their primaries and caucuses, both the races for the Democratic and Republican presidential nominations are closer than they've been in decades.
Since the last presidential election, the Internet has become a whole new platform for candidates to freely campaign with the expansion of online video, podcasting, and other technologies. The free audio & video resources we feature go beyond the campaign sound bytes and punditry of traditional media, featuring in-depth talks with the candidates both during their campaign and before it.
Here are the candidates for whom we feature resources:
Republican Candidates:
Rudolph Giuliani
Mike Huckabee
John McCain
Ron Paul
Mitt Romney
Democratic Candidates:
Hillary Rodham Clinton
John Edwards
Dennis Kucinich
Barack Obama
If you're a U.S. citizen, be sure to vote in your state's primary or caucus, if you haven't already done so!
September 25, 2006
We've been sending out our "Free Resource of the Day Email" for a number of months now, and we want to share some of the free audio & video titles from past weeks that we have offered. Here are the free resources from Week 5:
All around the country Major League ballparks will be buzzing with as the 2006 baseball playoffs approach. To celebrate this exciting time of the season we bring you (courtesy of American Rhetoric) the farewell address of one of baseball's finest players ever, Cal Ripken Jr. Ripken played his entire career for the Baltimore Orioles and holds the record for most consecutive games played at 2,632.
The authoratitive historian, scientist and best selling author Jared Diamond speaks on the hows and whys of culutral collapse in this amazing lecture released by Australia's Griffith University.
Diamond showcases compelling examples such as the the Mayan and Roman civilizations, and details what exactly led to their ultimate demise. He also goes on to offer ways in which we as a race can prevent such catastrophes in modern times and why the present is sometimes more important than the future. Timely and wise, this lecture is for anyone interested in how we can take important examples from history and apply them to present-day survival.
The True King: Tolkien and the Medieval
Are you a fan of the recent Lord of the Rings film trilogy? This lecture released by the Intercollegiate Studies Institute serves as a wonderful way you can learn more about LOTR author J.R.R. Tolkien.
Lecturer Bradley J. Birzer discusses the major themes in Tolkien's work including the onslaught of modernity, the true value of good in the world and the gift of loyalty. Birzer ends with a beautiful description of the character Samwise Gamgee, and how his role in the book serves as a symbol of Tolkien's belief system in action.
Franz Kafka's novella is a bonafide 20th century classic about a traveling salesman that wakes up one morning to find his body has been transformed into that of a giant dung beatle. This highly symbolic tale about the plight of the modern working man, human alienation, and the eternal need to fit in has gone on to be Kafka's signature work.
The audio version is brought to you through Thought Audio, and is narrated in a crisp performance by Michael Scott. If you've ever been interested in Kafka or have heard of the story's premise but never checked it out, now is the time. This book really is as good as everyone says!
September 5, 2006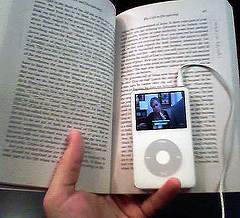 Today is "Back to School" day for millions of people. So to celebrate (OK, we realize that many of you probably aren't celebrating…) we've put together a special section on our site stocked with all sorts of free audio and video resources in subjects ranging from American Lit and Astronomy to Physics and Psychology. Whether you're in school and looking to brush up or out of school and looking to get a little free learning in on the side you'll find tons of great stuff here.
For the complete list of our new "101 Pages", click this link. Otherwise if you're looking for some free stuff just follow the linkies below…
American Lit 101
Adventures of Huckleberry Finn
The Legend of Sleepy Hollow
Classic Books Alive Podcast
Narrative of the Life of Frederick Douglass, An American Slave
Jay Gatsby and the Myth of American Origins
Song of Myself Selections
Allen Ginsberg Poetry Readings
The Waste Land
Walden
Art History 101
Kandinsky
The Metropolitan Museum of Art Special Exhibition Podcast
Museum of Modern Art Podcast
Astronomy 101
The Birth and Death of Stars
NASA Astrobiology Magazine Podcast
New Frontiers in Astronomy
Planetary Radio Podcast
Space Exploration: The Next 100 Years
Business 101
A Conversation with Jack Welch
Entrepreneurial Thought Leaders Podcast
John Bogle – The Battle for the Soul of Capitalism
Knowledge@Wharton Audio Articles Podcast
Venture Voice Podcast

Creative Writing 101
KPFA's Cover to Cover with Denny Smithson Podcast
NPR: Books Podcast
Stanford University: Books & Authors
Writing Show Podcast
Economics 101

Economic Analysis – Microeconomics Podcast

The Emergence of China in the Global Economy
The End of Poverty
Ludwig Mises: Mises Institute Lectures
Radio Economics Podcast
English Lit 101
Frankenstein, or Modern Prometheus
The Pilgrim's Progress
The Rhyme of the Ancient Mariner
The Time Machine
Macbeth
A Christmas Carol
The Happy Prince
Robinson Crusoe
Lewis & Tolkien
French 101
Easy French Poetry Podcast
French for Beginners Podcast
The FrenchPodClass Podcast
Learn French by Podcast
History 101
European Civilization from the Renaissance to the Present Podcast
History According to Bob Podcast
Ideas Lecture: Jared Diamond
Napoleon 101 Podcast
Italian 101
LearnItalianPod.com Podcast
Let's Speak Italian Podcast
Law 101
Georgetown Law – Podcasts
Conversations in Law Podcast
The Law
The Law Report Podcast
Copyright Controversies
Free Culture
The Oyez Supreme Court Podcast
Medical 101
DNA and the Brain – Dr. James Watson speaks at Google
FDA's Strategies for Improving Health Care
Instant Anatomy Podcast
Introduction to Human Nutrition Podcast
NEJM This Week Podcast
Sound Medicine Podcast
Philosophy 101
Zaadz Notes: Marcus Aurelius
The Apology of Socrates
Existentialism in Literature and Film Podcast
The Philosopher's Zone Podcast
Thus Spoke Zarathustra
Walden
Physics 101
Descriptive Introduction to Physics Podcast
Einstein's Miraculous Year
Introductory Physics Podcast
New Queries
Quirks and Quarks from CBC Radio Podcast
Poli Sci 101
The Law
Civil Disobedience
Common Sense
Popular Government
The Role of Government in our Society
Speeches Free Audio & Video
Constitutional Conversations Podcast
The Founding Documents Podcast
Undergraduate Colloquium on Political Science Podcast
The Communist Manifesto
Psychology 101
Clinical Psychology Podcast
All In the Mind Podcast
Evil, the Self and Survival, with Robert Jay Lifton
Shrink Rap Radio – A Psychology Talk and Interview Podcast
Ten Days in a Madhouse
Architecture of the Brain
Spanish 101
Insta Spanish Podcast
Rolling R's: Free Spanish Lesson Video Podcast
Trying To Learn Spanish Podcast

U.S. History 101

Constitutional Conversations Podcast
The Founding Documents Podcast
The Gettysburg Address
In Depth: H.W. Brands
World War II Audio: 1941-1944
World Religions 101

Bill Moyers on Faith & Reason – PBS Podcast
Crash Course on Jewish History
The Nature of Islam
Zencast Podcast
Happy "studying" from all of us at LearnOutLoud!
August 31, 2006
We've been sending out our "Free Resource of the Day Email" for a number of months now, and we want to share some of the free audio & video titles from past weeks that we have offered. Here are the free resources from Week 2:
Tragically Hips
Winter Session
Yoga Quickie
Time to do some yoga! You've no doubt heard how good yoga is for your body and it's a great way to get yourself more in balance mentally and emotionally. Vancouver Yoga has a series of yoga classes online for free. If you haven't done yoga before you may want to take a class or buy a book as audio alone is a tough way to learn. But if you are familiar with the poses you'll definitely want to check these out.
Frederic Bastiat's "The Law" produced by FreeAudio.org is one of the best free audio books available. Bastiat's brief treatise on law is a passionate cry for his belief that law should only be put in place to maintain life, liberty, and property. He denounces legislators and philosophers who seek legalized plunder, moral coercion, and numerous other methods of force through law which encroach on liberties. The production quality is professional and Marvin Payne's narration is superb. You can download this title through LearnOutLoud.com on MP3 or MPEG-4 (if you want to bookmark it in your iPod).
Harvard University Commencement Address
Last Monday was Stanford and this Monday is Harvard. This is a free speech that is not to be missed. Aleksandr Solzhenitsyn (Russian author of the The Gulag Archipelago) delivered the Harvard University Commencement Address in 1978. While in exile from the Soviet Union, he spent a number of years in the United States and this address is his analysis of the Western predicament.
In this comprehensive one hour speech he discusses Western politics, the media, our role in Vietnam, the lack of courage in leadership, Soviet communism, commercialism and materialism, and the spiritual state of Western man. Most of Solzhenitsyn's criticisms still hold true today. He delivers the speech in Russian and it is simultaneously translated into English. This speech is offered by American Rhetoric and you can download the speech on MP3 or listen to it streaming.
SXSW 2006 Interactive Panel Podcasts
Every spring thousands of people descend on Austin, Texas for the South by Southwest (SXSW) festival and conference. It's a really cool mix of movies, music and technology and brings a lot of movers and shakers to the area to talk about what's on the horizon. This year's keynotes featured luminaries such as Bruce Sterling, Craig Newmark (of Craig's List fame), Heather Armstrong and Jason Kottke. If you didn't have a chance to attend this year's SXSW festival and want to see what all the buzz is about click on the link for free audio from the keynotes.
August 6, 2006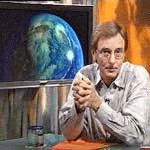 I was listening to an excellent audiobook yesterday called The Wisdom of Huston Smith in which Huston relates a story about a visiting professor (can't recall the name right now) who came and lectured to the physics department at the university he was teaching at and spent the entire time presenting on philosophy rather than physics. He was asked why he didn't talk about physics with the physics department and his answer was interesting.
I don't draw any distinctions between physics and philosophy.
This has gotten me thinking that I need to study physics a bit more. So to help me (and you!) get started I've compiled six excellent ways to learn physics. The best part…all of these resources are free. Enjoy!
1. The PBS Series The Elegant Universe – I watched this one a while ago on Netflix and it's really cool. What's even cooler is that you can watch the entire three hours of it at the PBS website for free. The Elegant Universe covers a wide range of topics and goes particularly in-depth on string theory. It's very entertaining and you'll learn a ton by watching this.
2. Imagining the Tenth Dimension – A buddy pointed me to this recently and it's a great introduction to the string theory notion of ten spatial dimensions. I was introduced to this in the Elegant Universe and while I'm getting a better handle on it I'm still a little lost when we get outside of the three/four dimensions that most people readily understand. This flash-based presentation is very well-done and a great complement to a watching of The Elegant Universe.
3. Free Physics Video Lectures – In our free directory we've compiled over two dozen free audio and video physics lectures. Here are some of the highlights:
Richard Feynman lectures from the Vega Science Trust – Four video lectures from world-renowned physicist Richard P. Feynman
Einstein's Miraculous Year – Two free lectures from The Teaching Company that celebrate the 100th anniversary of Einstein's "Miracle Year."
Parts of a Whole – A free lecture with physicist David Bohm who addressed quantum physics from a spiritual perspective.
You can find more lectures like this (including lectures from MIT and the Lannan Foundation) and in the Physics subcategory of our free audio and video directory.
4. Motion Mountain – An amazing free, full-length, professional-quality physics textbook…how cool is that? If you'd rather not part with the $100+ that most physics textbooks cost give this one a shot. This is the real deal too at over 1,300 pages! (Thanks to Wynn @ The Stingy Scholar blog for pointing us to this.)
5. Free Physics Podcasts – Another great way to learn physics is to listen to some of the excellent physics podcasts that are out there. Berkeley has two worth checking out, Descriptive Introduction to Physics and Introductory Physics. NOVA has an "e = mc2" podcast that is also worth checking out (part of their well-done Einstein's Big Idea section).
6. Random Fun Stuff – I'll admit it…sometimes a subject like physics can get a little dry. If you'd like to spice it up a bit check out these fun ways to learn physics below:

The Britney Spears Guide to Semiconductor Physics
Super Mario Physics
Interactive Physics Simulations
OK, that should be enough to make your brain hurt for a while.
March 17, 2006
One of the common questions we get here at LearnOutLoud is "Why do you just have audio and video on the site?" We'll get asked why we don't have book, e-books or other printed material. I guess what it boils down to is this.
We want to be the central place that you come to when you want to learn and you don't want to (or can't) read.
Let me explain that a little more fully. There's obviously a ton of stuff you can read out there to learn just about anything you want to . With all of the blogs, wikis, books, magazines, newspapers, etc. most of us find ourselves overwhelmed with more stuff to read than time in the day. Just think about how many unread books and magazines you have at home. How many unread e-mails sit in your Inbox (and if you've got a lot of those you really should try GTD). Or if you're reading blog through a blog reader you've likely got a backlog there too. It just seems like there will always be a surplus of printed material to read in relation to the amount of time in the day in which to consume this stuff.
And that's where my attention turns to audio and video.
You see there are a lot of times during the day in which we can't read or don't want to. Here are just a few of the ones that occur to me off the top of my head:
1. While driving – Please don't read while doing this…
2. While exercising – Again, usually not very conducive to reading.
3. While doing the dishes or cleaning up around the house – Ditto.
4. When your eyes are tired – Lots of time on a computer usually leads to eye fatigue. While you might not be up for reading you can definitely listen or watch something.
Audio and video comes in handy for all of these. You can listen to stuff while you're doing #1-#3 and when you want to take a break from reading (such as with #4) you can watch something.

Now here's what I get fired up about audio and video education.
For the last several decades if someone was going to listen to something while driving, exercising, etc. it was usually the radio and if they were going to watch something it was the television. Now, I'm not one to see that all commercial radio or broadcast television is crap. Just that most of it is…at least if you're interested in actually learning something.
That's where this whole learning out loud thing comes into play. Shift from listening to the radio while commuting to some high-quality educational/inspirational material and see what a difference it makes. Sure you can start your day listening to the news (a.k.a. stories about war and crime) but what kind of a change would happen in the world if we instead started listening to speeches by Gandhi or MLK, immersed ourselves in some Plato or biographies of Presidents or spent a little time learning a foreign language? Maybe I'm a dreamer but I do think it would make a HUGE difference. (And as far as being a dreamer…while I know I'm not the only one.)
And video? Well it seems every day we draw closer to the end of broadcast television and the increasingly garish commercial upon which the entire industry is based. Innovations like IPTV and sites like YouTube (probably the fastest-growing site on the Net right now) are going to change the way people watch stuff. Here again, is a golden opportunity for an educational revolution. A chance for us to slide our viewing habits from the trivial and inane to the substantial and potentially life-changing. To switch away from the dumbed-down soap opera or sitcom and towards stuff like Teaching Company courses, MIT lectures and wisdom from places like Integral Naked and WIE Unbound. Can you imagine the change that would happen if people curled up on their couch to this sort of stuff every night?
The fact of the matter is that there's a time and place for everything. Yes, there are times when we just need to turn the brain totally off. But I'd love nothing less than to see that become the exception for our listening and viewing habits rather than the norm.
Just as we wouldn't expect to consume a steady diet of junk food and the occasional salad and expect to be physically healthy we shouldn't expect to consume a steady diet of mind-numbing radio and TV and expect to be in tip-top shape intellectually. Make a move to shift the balance. If 90% of the stuff you watch and listen to is pure entertainment and 10% is educational see if you can't get to 50/50.
Your brain will thank you for it.
And so that's what we're all about here at LearnOutLoud. We want to give you a bunch of stuff so that when you do decide to get your learn on and want some audio or video you'll have plenty of options (10,000+ at last count) with which to do so. Just keep telling us how we can better do that and we'll do our darnedest to make sure we're serving your needs.
Have a great weekend everyone and thanks for checking out the blog and visiting the site!
March 5, 2006

Another cool offering: The World Economic Forum that happened in January in Davos, Switzerland is available to watch or listen to online. Some of the people who spoke or were panel members include:
Larry Summers
Michael Dell
Bono
Thomas Friedman
Bill Gates
Bill Clinton
Some heavy hitters huh? Kind of like an international version of the TED Conference.
One of the best things about the Forum is that the audio and video downloads are being made possible by an innovative new company called Red Swoosh. The company has an application that offers legal P2P services to media companies and organizations. I had a chance to chat with the founder Travis Kalanick today at BarCampLosAngeles and see him do a demo. I was very impressed with the technology. You'll be hearing a lot more about his company in the future.
If you're looking to feed your head with some good stuff head on over to the World Economic Forum website, download the Red Swoosh client and check out some good stuff.
February 23, 2006
In the last few months our Free Audio and Video Directory has become a very popular destination. As of this writing we've got 642 free audio and video titles up there and we're adding many more each week. We wanted to figure out a way that we can notify y'all when we post new titles that might be of interest and also highlight some of the best ones so that you don't need to spend all day combing through all of them.
To do this we're launching a new newsletter, the Free Resource of the Day newsletter. Each day during the week (starting March 1st) we'll mail you out a link for a free audio or video learning resource that we think is really cool. A lot of them will be in our directory but many of them will be new ones you might not have seen. And some will be exclusive ones that you'll only be able to get wind of via the newsletter.
This is a great way to start your day. Imagine waking up to a speech by Christopher Reeve or ending your week with a free audio book like Thus Spoke Zarathustra to enjoy all weekend long. Cool huh?
To subscribe to our new Resource of the Day newsletter just go to the link below and enter your e-mail address. Check the box for "Free Resource of the Day E-mail" and you're all set. As with our other newsletter we'll never rent or share your name and you can easily unsubscribe at any time. So go ahead and click the link below and get your Learn Out Loud on, every day of week!
Free Resource of the Day E-mail