October 21, 2011
It has been months in the making, and we have now added over 2000 new free audio & video learning resources to our free directory. We've added hundreds of audio books, lectures, speeches, interviews, and every free college course on audio & video that we could find. This now brings our free directory to over 5000 of the very best free audio & video learning resources from across the web!
Browse Over 5000 Free Audio & Video Learning Resources in Our Free Directory
These new free titles come from a variety of sources and in choosing them we sifted through 1000s of titles and picked out the best ones featuring the highest quality content from 100s of the leading thinkers, authors, professors, and speakers of our time. We'll be featuring these resources more in depth in the coming months in our newsletters and our Free Resource of the Day Emails, but in this blog post we'll just mention what we've added with some brief descriptions of the content.
We'll break it down by the type of resources we added starting with the new university courses we've added to our site, then featuring the talks & interviews we've added, and finishing with the free audio books we've added. Probably the best way to browse the new free stuff is with the links listed below as these new titles haven't risen in popularity yet and are currently a little buried in our free audio & video directory. Enjoy over 2000 of great new free audio & video learning resources that we found on the world wide web!
New Free Courses We've Added
In the past few years the number of freely available courses on audio & video has greatly increased as universities have opened up their classrooms to the world by giving away a number of their courses. Recently YouTube launched YouTube EDU which now features videos from 100s of universities around the globe and a number of these universities are offering full courses available for free on video through YouTube. Also prestigious universities like MIT and Yale have launched "OpenCourseWare" sections of their own sites and universities like UC San Diego and UCLA have started podcasting a number of courses on audio. We searched high and low for every free audio or video course we could find and have now added them all into our free directory (with the exception of courses available exclusively through iTunes U because Apple gave us a cease-and-desist notice that we can no longer link to iTunes U unfortunately). For the video courses from YouTube we've embedded the video playlist right on our pages. Here's what is new:
Harvard University – We've added 15+ free courses on video from this Ivy League university including a half dozen computer science courses.
Khan Academy – While not an official university (yet!), this not-for-profit educational organization has risen in popularity from the over 2500 micro video lectures that educator Salman Khan has created mostly in the area of mathematics. We've added all their major video playlists to our site and the math ones take you from the Arithmetic Playlist all the way up to the Calculus Playlist and beyond.
MIT OpenCourseWare – We've added 30+ free courses mostly available on video with some available on audio download from the prestigious Massachusetts Institute of Technology. MIT's free courses include ones on science, technology, and engineering, but they also include courses on law, business, biology, psychology, and philosophy.
New York University – 5 great video courses from NYU including "American Literature I: From Beginnings to the Civil War" and "Introduction to Sociology".
Stanford University – We've added 15+ free courses on video from Stanford University which include 9 physics courses by the brilliant professor of theoretical physics Leonard Susskind. Included in these listings from Stanford is a collection of individual lectures delivered at the university.
UC San Diego – We've added 50+ free courses that are podcasted on audio from the University of California at San Diego. These courses are in a variety of subjects from many of the schools of study at UC San Diego including many courses in biology and psychology. Download them on MP3 or stream them right through our podcast player.
UCLA BruinCast – We've added 40+ free courses that are podcasted on audio from the University of California at Los Angeles. Again these courses are from a variety of subjects from many of the schools of study at UCLA. Download them on MP3 or stream them right through our podcast player.
University of Houston – We've added 35 free courses on video from the University of Houston. The courses cover world history, literature, psychology, and a whole lot more.
University of Notre Dame – We've added 8 free courses available on audio download or video download through the OpenCourseWare section of Notre Dame's site.
Yale University – We've added 30+ free courses on audio download & video from Yale University. They offer many courses on literature, history, economics, and more.
And along with all of these great courses we've also added one or two courses or series of lectures from the following institutions:
Biola University
Cambridge University
Columbia University
Dominican University of California
McMaster University
Otis College of Art and Design
Oxford University
Rutgers University
Spring Arbor University
Stony Brook University
U.S. Army War College
UC Davis
UC Irvine
University of Michigan
University of Missouri-Kansas City
University of New South Wales
University of Virginia
University of Washington
Vanderbilt University
Enjoy these many courses on audio & video!
New Talks & Interviews We've Added
Along with all the great new courses we've added we also went back to some of our favorite resources for free talks & lectures by notable authors and public figures. We've updated a number of these providers with the latest talks that they've added over the past years. And we've also added some new providers that feature great talks on audio & video. For all these providers we've chosen talks that are from the most popular authors and public figures along with other talks that we thought would be of interest. Most of these providers have many more talks on their sites which you can further explore. We've added some of the best talks from these providers:
bloggingheads.tv – We've added 30+ videos and MP3 audio downloads of dialogues from bloggingheads.tv featuring two prominent intellectuals, journalists, or bloggers discussing via video chat important contemporary issues involving politics, science, religion, and more.
Book TV and C-SPAN – We've added over 300 titles featuring videos and speakers on the C-SPAN video library. C-SPAN has been broadcasting since 1979 and they now offer a complete, freely accessible archive going back to 1987. They offer 160,000 hours of archived programming in the C-SPAN video library! We can't say that we went through all of their 150,000 programs, but we went through a lot of them. And we found that the C-SPAN video library much more than hours and hours of Senate committee meetings, White House press briefings, and House sessions (although that stuff is all there if you're interested). Instead we picked out special programs from the most well known political figures, the most highly regarded authors, and some of the most popular thinkers that we feature on our site. Many of the people we feature have numerous videos on C-SPAN and for them we are linking to the page on C-SPAN that features all of their C-SPAN appearances.
C-SPAN also features authors on their Book TV weekend programming and we've separated the C-SPAN political videos from the Book TV author videos if you're more interested in authors than in political figures. We've added many titles from Book TV's In Depth series which is a 3-hour interview and call-in show that covers an author's life and career. We could go on pointing out other C-SPAN series but we'll save that for later. For now check out over 200 new titles from Book TV and over 100 new titles from C-SPAN. We've embedded many of these videos, and we saw on C-SPAN's video library blog that for many of their programs they are now offering the MP3 audio downloads for $0.99 per program. A small price to pay for some of these recorded gems!
Charlie Rose – We've added over 350 of the best videos from the Charlie Rose talk show on PBS. Charlie Rose has been conducting interviews on his show since 1991 and his entire archive of over 4000 hours of video is online at www.charlierose.com. We went through the entire archive and picked out his best interviews with notable politicians, authors, artists, actors, film directors, and many other figures he has interviewed over the past 20 years. Truly the best of Charlie Rose!
Conversations with History – From the Institute of International Studies at the University of California at Berkeley host Harry Kreisler talks with leading thinkers and public figures in the areas of global politics and world history. We've chosen 80+ talks from the over 500 interviews that have been conducted since 1982. All of these talks are available on streaming video and many of them are available on MP3 audio download from the UCTV website.
Forum Network – We've added over 250 new talks from The Forum Network (formerly the WGBH Forum Network) which is a collection of talks recorded at over 150 locations on the East Coast. Many talks feature authors on book tour discussing their latest book. Political figures and public intellectuals are also featured on many of the talks discussing specific contemporary issues. All of these talks are available on streaming video and many of them are available on MP3 audio download from the Forum Network website.
Google Talks – Google brings in many authors and speakers into their offices often to talk about their latest book and Google captures them all on video. They've posted 1000s of these talks to YouTube and from those we've added over 200 new talks. Most of these come from their "@Google Talks" channel and their "GoogleTechTalks" channel on YouTube. For authors speaking about a book we've also added the name of the book into the title. They feature many talks from business authors including their Leading@Google series, and they also feature many personal growth authors from their personal growth series.
MIT World – We've added over 50 new talks from MIT World. They offer streaming audio and video lectures of speakers at events that occur at the Massachusetts Institute of Technology. Many of these talks feature business & technology leaders, along with lectures from MIT faculty.
TED Talks – We've added over 100 of the best talks from TED. We'll feature more about this later, but we'll let you know that at LearnOutLoud.com we've watched almost all of the most popular and most viewed TED talks and from the 900 that they offer and we've picked out the ones we thought were the very best. In the future we'll feature our selections for the Top 100 TED Talks of All Time.
UCTV – University of California Television – UCTV features talks from all of the University of California campuses. They offer all of these talks on YouTube and many of the talks are also available on audio download on the UCTV website (which we link to when the MP3 is available). The talks feature visiting authors along with lectures from UC professors. We've added over 100 new talks from them.
Talks by the Dalai Lama – Also we've added over 20 talks by His Holiness the Dalai Lama. The Office of His Holiness the Dalai Lama has their own YouTube channel and we've added many of their talks along with featuring other talks that the Dalai Lama gave at various locations. In all we now have 50 free talks by His Holiness the Dalai Lama along with over 20 of his audio books for sale on CD and audio download.
In all we've added over 1000 talks to watch or listen to! Enjoy!
New Free Audio Books We've Added
And if all this wasn't enough, we've also added about 200 new free audio books. Last year we picked over 1000 new free audio books from LibriVox to add to our site. Now we've added even more free audio books from a couple sources. Here they are:
Lit2Go – Years ago we discovered Lit2Go which is a collection of audio books made freely available by the University of South Florida's Educational Technology Clearinghouse. They offer 100s of free classic literature audio books, poems, and short stories on MP3 audio download and we've now added over 150 of their audio books to our site. The narration of these audio books sounds basically professional and they offer some of the greatest works of classic literature of all time. We've also picked out 30 of their audio books that are devoted mostly to kids and put them on our Kids.LearnOutLoud.com site. You can access them here:
Over 30 Free Kids Audio Books from Lit2Go on Kids.LearnOutLoud.com
And our other source of free audio books that we've added:
Mises Institute – The Mises Institute offers lots of free media on their site and they cover the ideas of economist Ludwig von Mises and the Austrian School and modern free-market libertarian movement that followed. On their site they now feature many audio books along with courses and lecture series available on MP3 audio download. Their audio books are professionally narrated and they feature them on podcast RSS feeds which we've added onto our site as well. Learn about economics, libertarian politics, and history from the Mises Institute.
So that's about it. If you notice any mistakes in the data for all these titles or you run into any issues with them please let us know. We are very excited to be offering all these new free audio & video learning resources. We can't wait to watch and listen to them and do more in depth features in the future. With the addition of all these great free resources, we feel we are well on our way to our goal of becoming the best destination for audio & video learning on the internet! Spread the word! Learn Out Loud!
June 27, 2011

We've just added 50 new author pages to our website bringing the total number of LearnOutLoud.com Author Pages up to almost 100. We've selected 50 of the most popular authors on our site that have a lot of audio & video learning resources and created a nice bio and introduction to their work on audio. On the pages you'll find all the audio books including free audio books, podcasts, and free videos of many authors. If you'd like to check out all our author pages, here they all are from Aristotle to Zig Ziglar:
Browse All LearnOutLoud.com Author Pages
And to check out every single author with 5 or more titles on our site you can browse 100s of our authors alphabetically here:
Authors on LearnOutLoud.com with over 5 Titles
We'll break the new author pages up by category of author for your browsing convenience. We'll start of with the self development authors we've added. You can view our full list of self development author pages right here:
Browse All Our Self Development Author Pages
Here are the latest Self Development Author Pages we've added:
Brian Johnson, CEO of PhilosophersNotes.com
Along with self development authors we've also added pages for a lot of prominent business authors. You can check out full list of business author pages right here:
Browse All Our Business Author Pages
And here are the Business Author pages we've added:
And we've also added many new pages for popular Christian authors:
And we've added some new pages for some of the greatest writers of literature of all time. You can check out all of our pages for classic & contemporary literature authors here:
All Our Classic Fiction Author Pages
And here are some new great literary figures that we've added pages for along with some great philosophers thrown in as well:
And we've made a few author pages for some major political figures that we feature many speeches and audio books from:
And here are some other contemporary authors and speakers that we feature a lot of titles from and decided to make author pages for:
Enjoy these popular authors on LearnOutLoud.com!
April 10, 2011

Over 3000 educational titles have now been published through our self-publishing TeachOutLoud service! Thanks to all the great authors and publishers who've added their audio content over the years. It's been almost a year since we last featured the best new titles published on TeachOutLoud, so we're devoting this blog to these great new titles separating them out by premium audio downloads to purchase, free audio downloads, and podcasts.
But first browse over 3000 educational titles have now been published through our self-publishing TeachOutLoud service. You can browse all the titles right here:
Browse All TeachOutLoud Offerings
Here are some highlights of audio downloads recently added through TeachOutLoud:
Practical Mental Influence by William Atkinson
Thought Vibration – The Law of Attraction by William Atkinson
The Green Book by Libyan leader Muammar al-Gaddafi – First published in 1975 this short book laid out the political philosophy of Gaddafi and was "intended to be required reading for all Libyans"; offered by FreshBeat Audio, the latest imprint of CoolBeat Audiobooks
7 Habits Of Highly Successful Internet Marketers by Annette T. Thomas – for more info visit www.seomarketingmedia.net
Conscious Kernels Audio Books – Specializing in Science of Mind, New Thought, Religious Science and Metaphysical subjects with titles like:
Building a Prosperity Consciousness
Meditation for Mental Manifesting
The Four Pillars of Life
Train Your Brain to Stop Overeating by Damien Young, Cht,Cpt,Spn and you can check out the introduction for free here: Instinctive Weight Loss System – The Introduction
Don't Waste Money on Google AdWords: Learn to Think Like a Search Engine and Make Money with Google AdWords by Christopher Prince
Financial Mistakes of New College Grads by Joe Templin
Three Titles from a New Audio Book Publisher: Open Book Audio Including:
The Blind Visionary by Virginia Jacko & Doug Eadie
Financial Mistakes of New College Grads by Joe Templin
The Adventures of Tom Sawyer by Mark Twain
To find out more about his new publisher check out The Open Book Audio Podcast.
The Psychology of a Winner by Paul Robinson
Four Audio Books about Adoption by Mardie Caldwell, Founder and CEO of Lifetime Adoption
Three Audio Books and a Free Podcast from The Out-of-Body Travel Foundation
Japanese Reader Shitakiri Suzume the Cut-Tongue Sparrow – Read, Listen, and Learn Japanese!
Two Cheap Meditations by Dr. Gina Henderson: Celestial Experiences: 15-Minute Guided Meditation and Rest Easy Meditations
Ananda: Live in Bliss – Meditations for all Purposes by the popular TeachOutLoud author Pramod Uday
Half Dozen New Titles by Raj Gavurla author of Winning at Entrepreneurship
Three Nutrition and Medicine Titles from Australia's LP Distribution:
Bovine Colostrum
Your Body's Many Cries for Water
Your Health
A Dozen Astrology Downloads by internationally-respected astrologer Lauren Delsack
Easy Russian for English Speakers by Max Bollinger – Results Focused Audio Training; Learn to Meet, Greet, Do Business in Russian; Make Friends, Dates and Discover The Mysterious Russian Soul
16 Kids' Audio Stories on MP3 Audio Download from the One To Grow On! Children's Audio Series by Trenna Daniells
Six Christian Living & Growth Downloads from Foundation Rock Ministries with Dr. John and Pastor Karen Mastrogiovanni
Six Audio Downloads by Elizabeth Stanfill (With Two Free Downloads) – Creator of DestressYourself.com and expert in Critical Incident Stress Management, General Stress Management, and Overcoming Burnout Including:
Meditation
Releasing Worry
How To Destress Yourself
A Way To Personal Happiness by Ronni Bar
Nine Affordable Downloads from The Faeries and Angels Radio Network
Secret Jobbers Success Seminar by Khalilah Murarsheed
SharePoint Roadmap for Collaboration by Michael Sampson – Using Microsoft SharePoint to Enhance Collaboration
Monkey Madness Prevention: Taming Stress Forever by Dr. William Carlyon & Todd Dunlap – A self-improvement book delivered like a variety show, musical and comedy revue all rolled into one
Over 25 Short, Affordable Health Audio Book Downloads by online health author and editor Jim Lowrance
Open Road Adventures offering four self-guided audio driving tours throughout Minnesota on audio download

Step By Step to Stand-Up Comedy by Greg Dean – A 7-hour truly comprehensive guide to Stand-Up Comedy from the man who has the longest running stand-up comedy school in America
Downloads from HGRB Services which is a national home services agency specializing in free online consultation of and a series of audio works and other important information for American homeowners and homerenters on home improvement issues
Imagery Training Package by Michael Blackburn – set of nine MP3s contains practice exercises to help you develop all aspects of your imagery and visualization skills
Support these wonderful authors by downloading one of their audio books today!
FREE DOWNLOADS ON TEACHOUTLOUD
And year ago we added a new section to our TeachOutLoud site devoted entirely to free audio downloads and podcasts that have been published there. You can now browse over 1200 free titles in our TeachOutLoud Free Stuff Section:
With over 1200 free titles to choose from we wanted to give you some guidance as to some of the best new free titles we've discovered that have been added in the past year. Here are some the best new free audio downloads on TeachOutLoud that you may want to check out:
Two great free titles by professional freelance writer Brian Scott Go Ahead, Make Me Laugh! Comedy Writing and How To Plan A Home Office That Works For You
14 Downloads on Jewish Philosophy by Rabbi Nathan Glick (Now All Free!)
Lisa Hendey on The Handbook for Catholic Moms (Free Download)
17 Downloads Including Over 10 Free Downloads from Life & Business Soul Coach Michelle Casto
Six Audio Programs by Robert Rabbin (Including Three Free Downlaods – He is the creator of RealTime Speaking and a renowned public speaking guru, message master, and communication strategist
Over 300 Free Downloads from Unleavened Bread Ministries! – A committed group of self-sacrificing Christians offering teachings to empower true disciples to walk in the steps of Jesus
Six Downloads (Including Three Free Downloads) by the Possibility Diva Kim Harris Including Free Downloads 7 Prosperity Principles and Best of Dialogues w/Kim
Two Free Meditations by Wellness Coach Patty McLucas: Body Scan and MBSR Meditation
15 Free Audio Downloads from Clear Web Services – with advice on SEO services, cost per click, web design and online marketing
Free excerpts from Free Trade Doesn't Work: What Should Replace It and Why by Ian Fletcher of the U.S. Business & Industry Council
To access this new free section you can now click FREE STUFF tab which is always at the top of all TeachOutLoud pages on www.teachoutloud.com.
PODCASTS ON TEACHOUTLOUD
Along with free MP3 audio downloads, TeachOutLouders can now publish audio & video podcasts. Here a collection of some of the best educational podcasts added in the past year. Listen to them right on LearnOutLoud and most of them have links over to iTunes as well if you want to subscribe there. Enjoy these great free podcasts added through TeachOutLoud!
Hey que tal? Podcast – Free Spanish Lessons from Argentina by Pablo Apiolazza
26-Week Internet Marketing Plan Podcast – Host David Bain interviews successful internet marketers
WIN Without Competing! Podcast with Dr. Arlene Barro – author of WIN Without Competing! which explains step-by-step how to implement the Right Fit Method to achieve career success
Jennie HK's Podcast where she encourages you to decide what your lifestyle priorities are first, and then craft a business that will enable you to live into those priorities – whether it is around your kids, a thirst for travel or simply being able to work from home
Kids Stories and Fairy Tales – The Palace of Stories Podcast
Managing Thought: Forward Thinking Gentle Reminders Podcast by speaker & author Mary J. Lore offering gentle reminders and advice on how to manage your thoughts in everyday circumstances
Untether.tv Video Podcast with host Rob Woodbridge featuring Casual Conversation with Mobile Industry Rock Stars
Heritage in Focus Podcast from the Heritage Foundation
The Art of Retouching Video Podcast – Host John Ross Conducts Video Tutorials of Adobe Photoshop Image Manipulation and Retouching
History of Japan Podcast – Cameron Foster leads a tour through the best and most important bits of Japanese history
Addiction Education Blog Podcast – Howard LaMere and Dr. Darryl Inaba on addiction education, recovery and addiction in the news
French Flashcard Podcast with host Lexis Rex
PhotoTips Video Podcast Hosted by Pro Photographer James Beltz
Two New Podcasts from the Meditation Society of Australia: Learn to Meditate Podcast and the Childrens Meditation Podcast
5 Podcasts on Dog Arthritis by Chris Durin
The Gnostic Podcast – Host Jay Forrest Proclaims and Explains a Modern Gnostic Christianity
Better You Radio Podcast with Professional Certified Coach Terri Zelenak-Hase
The Partially Examined Life Podcast – Philosophy Podcast featuring Mark Linsenmayer, Wes Alwan, & Seth Paskin discussing many different philosophers and their ideas
Live Wire! Radio Podcast – featuring music, scintillating conversations, sketch comedy and performances from the Aladdin Theatre in Portland, Oregon
Help! My Business Sucks! Video Podcast – with Andrew Lock helping entrepreneurs to "get more done and have more fun"
Law Advice Now Podcast – Free Legal Advice to All with David Sibert
Smart Simple Marketing Podcast by Marketing Consultant Sydni Craig-Hart
Little Things Matter Podcast – Todd Smith Teaches How to Improve Your Life One Thing At A Time
PUBLISH ON TEACHOUTLOUD
What do you want to teach the world? LearnOutLoud is proud to announce TeachOutLoud, our revolutionary service for audio self-publishing. If you've got a class you teach or a book you've written, this is your opportunity to record an audio version and make it available to the world. There's no cost to participate in TeachOutLoud and it's really easy to get started. Just click the link below to find out more information:
Browse Over 3000 Titles That Have Been Published Through TeachOutLoud (Including 1200 Free Downloads and Podcasts!)
Want to teach what you know and make some extra money doing so? Publish your own titles through TeachOutLoud! In these tough economic times we are serious about making you some extra money through TeachOutLoud. Please email us at suggestions@learnoutloud.com and we'll provide you with suggestions for texts you can narrate that we are positive will be popular on LearnOutLoud.com! And you'll be aiding fellow lifelong learners with the knowledge you spread! Publish today!
March 31, 2011
At LearnOutLoud.com we've been sending out our Free Resource of the Day Email for five years now! We can hardly believe it. For five whole years we've been highlighting the very best free audio & video titles on the internet that you can learn from. And every year the stuff we discover gets better and better. So much so, that in the past year we found such a wondrous amalgam of free educational audio & video that we've put together a top 100 list of all the amazing stuff we've featured.
Before you dive into our top 100 free resources from this past year check out our "best of" lists from the past four years:
Top 25 Free Resources from 2006
Top 50 Free Resources from 2007
Top 25 Free Resources from 2008
Top 50 Free Resources from 2009
And now, counting down from #100 to #1, we present to you the greatest audio and video learning talks, lectures, podcasts, audio books, speeches, debates, courses, and much, much more from the past year:
100. The Social Contract
This work of political philosophy by Jean-Jacques Rousseau begins with the famous saying: "Man is born free, and everywhere he is in chains." In this book the great 18th-century Enlightenment thinker proposes a form of government which maintains individual freedom and also represents the general will of a society. This audio book is well narrated by Jason Douglas at ejunto.org and is available on MP3 download through ejunto.org or as a podcast through iTunes.
99. Robert Whitaker: Rise of Mental Illness in America
Journalist and author Robert Whitaker takes time to talk about his book Anatomy of an Epidemic: Magic Bullets, Psychiatric Drugs, and the Astonishing Rise of Mental Illness in America in this talk delivered at the Harvard Book Store. Whitaker shows how mental illness has been rising in America in the past 50 years despite the development of numerous psychiatric drugs to treat various mental illnesses. While Whitaker acknowledges that using these drugs selectively can be effective in the short term, he presents studies that suggest that many of these psychiatric drugs are not effective in curing mental illness in the long term. Going against the status quo of what psychiatry practices today, Whitaker shakes up many commonly held assumptions about treating mental illness and suggests ways of treatment that are more selective in regards to prescribing drugs and that have also proven to be more effective. His talk is available on streaming video and MP3 download from the Forum Network.
98. What is a Star?
Professor James Kaler shares his genuine awe and lifelong fascination with the stars in this opening lecture. He describes what a star is and provides a lot of info about our closet star, the Sun. Kaler covers the colors, brightness, and sizes of stars, the history of stars, and the number of visible stars in our night sky. The lecture will help you put things in perspective in relation to our vast universe. This free lecture is available to download exclusively through LearnOutLoud.com on MP3.
97. Tony Blair on A Journey: My Political Life
In this hour long interview presented by Forum Network, former British Prime Minister Tony Blair discusses his political career which he addresses in his new memoir Journey: My Political Life. This candid interview touches on his relationships with both Bill Clinton and George W. Bush, his take on the current state of progressive politics, and why he took a hard-line approach to foreign policy in the wake of the 9/11 attacks. Blair also gives some insight on what he thinks current leaders in the United States and Europe must consider in this new era of what he terms "low predictability". This talk is available on streaming video and MP3 download from the Forum Network.
96. Escape Self-Absorption through Positive Emotions
Barbara Fredrickson is a social psychologist and researcher on positive emotions. Her recent book Positivity details her research in the area of positive emotions and in this talk Fredrickson defines and describes the positive emotions which she studies and the greater impact they have on health and social relations. Moving past the fight or flight psychology of negative emotions such as anxiety, she discusses her broaden-and-build theory of positive emotions which broaden one's awareness and encourage novel, varied, and exploratory thoughts and actions. This talk is available on streaming video Boston University's BUniverse website and if you like it there are a number of other videos on the site with Professor Fredrickson.
95. 10 Free Short Stories by L. Ron Hubbard from Galaxy Press
You can now get 10 free short stories by science fiction author L. Ron Hubbard directly on LearnOutLoud.com on MP3 download. These free short stories are being offered by Galaxy Press, which publishes all the fiction of L. Ron Hubbard. These 10 stories span the genres of adventure, sci-fi, western, and fantasy and can be enjoyed by listeners of all ages. Each story lasts 1 hour and is well narrated by actor R.F. Daley.
94. Dr. William Dement on Healthy Sleep and Optimal Performance
Dr. William Dement is one of the leading authorities on sleep, sleep deprivation, and sleep disorders. In the 1950s he was part of the sleep research team that discovered REM (Rapid Eye Movement) sleep and connected it to dreaming. Since then he has founded the Sleep Research Center at Stanford University and authored numerous papers and books on sleep, and he teaches one of Stanford's most popular courses called "Sleep and Dreams".
In this one hour talk at Google, Dr. Dement presents many of the findings he has made throughout his career. He talks about studies that reveal that healthy sleep is key to high-level performance and productivity, and that the sleep debt of numerous nights without enough sleep causes significant reduction in the quality of performance of physical and mental activities. Dr. Dement also speaks about sleep disorders such as sleep apnea and narcolepsy. Learn more about something you do everyday with this enjoyable talk on sleep.
The Business Beat Podcast features interviews with authors of the latest business book releases from Penguin's business book imprint Portfolio. Each podcast focuses on a specific topic in business and hosts Courtney Young and Laura Clark interview a few authors that have something to say on the topic. Some of the authors interviewed about their books include author Bob Burg on his books The Go-Giver and Go-Givers Sell More, author John Jantsch on his books Duct Tape Marketing and The Referral Engine, and CNBC news anchor Maria Bartiromo on her book The Weekend That Changed Wall Street. Also in each podcast 800-CEO-READ's Jack Covert covers a classic business book from his own book The 100 Best Business Books of All Time. It's an excellent podcast if you're interested in learning more about the best business practices of today.
92. Online Personas: Defining the Self in a Virtual World
Did you see the movie The Social Network? Get to know what Facebook Founder Mark Zuckerberg's real thoughts and motivations are regarding social networking. In this round table discussion at the Commonwealth Club of California Wired editor David Ewing Duncan moderates a panel featuring Facebook Founder Mark Zuckerberg, former head of marketing for MySpace Shawn Gold, VP of Community Development for Second Life Robin Harper, and the founding CEO of LinkedIn Reid Hoffman. Delivered in 2006 when social networking and online personas were hitting the mainstream, this discussion covers a wide range of topics surrounding the implications of social media. All the panelists insist that these platforms are great ways to meet new people and reconnect with old friends. While Zuckerberg and Hoffman claim that their sites provide more efficient ways for relationship maintenance, the issue of addiction to these social sites and the possibility that they reduce productivity is also addressed. This discussion is an interesting starting point for considering what social networking actual means for humanity. It's available on streaming video from FORA.tv.
91. William James: What Makes a Life Significant?
Join Harvard professor & Pulitzer Prize-winner Louis Menand, Princeton professor & author Cornel West, and philiosopher & writer Sissela Bok as they discuss the life and ideas of William James. Louis Menand starts the talk by giving a 20-minute introduction to the life of William James. Sissela Bok expounds on some of his ideas from James's essay "What Makes a Life Significant?", and Cornel West uses his trademark oratory skills to show how William James confronted American Empire and how we can still use James's ideas to do so today. The three then answer a wide range of questions from the audience. This talk is available on streaming video and MP3 download from the Forum Network.
90. A Guide to Men: Being Encore Reflections of a Bachelor Girl
We thought we'd feature this funny little audio book penned in 1922 by American journalist and humorist Helen Rowland. In the book she offer 100s of truisms and witticisms about being single, falling in love, being married, getting divorced, and everything in between. She pokes fun at both men and women so the book can be enjoyed both sexes. The book has a running time of 1 Hr. 30 Min. and is remarkably well read by probably the best narrator Librivox has ever had: Cori Samuel. It's available on MP3 download from Librivox.org.
89. Developing Emotional Power
This free 30-minute interview with NLP trainer John Santangelo was published through our TeachOutLoud service. Host Barbara Shiffman interviews nationally acclaimed speaker John Santangelo about how to develop awareness and control over one's emotions. He argues that by identifying where in the body emotions are felt and by using neuro-linguistic programming (NLP) techniques to alter the thoughts that cause emotion, we can develop our unique emotional power. Throughout the interview he quotes many inspiring motivational speakers including Tony Robbins, Wayne Dyer, and Brian Tracy. Download this interview on MP3 through LearnOutLoud.com.
88. Richard Dawkins on Militant Atheism
In this TED talk, Oxford professor and author Richard Dawkins calls for atheists to step forward and join forces against religions unquestioned dominance of politics and culture. Dawkins argues that the majority of intelligentsia are atheists and yet in American political and social life their voices are seldom heard because of their reluctance to stand up for atheism. Dawkins suggests some alternatives to the taboo word atheist such as agnostic, humanist, naturalist, and he finally settles on "non-theist". Since 9/11 Dawkins feels it is time for all atheists to stop being respectful and to start being militant with their beliefs. This talk is available on streaming video and MP3 download from the TED.com website.
In this three-hour interview from BookTV's In-Depth series, Animals in Translation author Temple Grandin discusses her autism and the wide spectrum of autism, and how she has used her insights into autism to help her relate to the inner worlds of animal. Her autism leads to hypersensitivity to noise and other sensory stimuli and she correlates it to how animals perceive the world through their senses. She talks about how she has used this correlation to improve animal welfare in the agricultural industry. In the interview Grandin also provides a host of insights into what it is like to live as an autistic person. This talk is available on streaming video from C-SPAN's BookTV.
86. The Teachings of Lama Surya Das Podcast
Listen to this podcast from American-born Buddhist teacher Lama Surya Das. In these podcasts he focuses on the Dzogchen tradition of Tibetan Buddhism which seeks through meditation to reach a natural condition of the mind. Born and raised in New York, Lama Surya Das speaks fast and to the point in a fashion that isn't what you'd typically expect from a Buddhist teacher. Through his direct style and clear teachings Lama Surya Das has become one of the key teachers of Buddhism in the West. Subscribe to this podcast today.
85. John Gray: Venus on Fire, Mars on Ice
In this talk the #1 bestselling relationships author of all time John Gray talks about his latest book Venus on Fire, Mars on Ice. This book focuses on how stress affects relationships and things that both men & women can do to manage their own stress and help out their partner. He goes into the importance of two hormones: testosterone for men and oxytocin for women. He explains how these hormones work to maintain healthy emotions in men and women and how couples can reinforce the production of these hormones in a relationship. He discusses many other differences between men and women and how knowing these differences can increase understanding for both sexes. This talk is available on streaming video from FORA.tv.
84. What Was the Enlightenment?
In this lecture Professor James Schmidt talks about what Immanuel Kant called "man's emergence from his self-imposed immaturity". The Age of Enlightenment began the elevation of science and reason in Western civilization. It was an era where great thinkers began to think for themselves and question the absolute rule of religious and political authorities. Professor Schmidt talks briefly about many of the key figures of the Enlightenment including Denis Diderot, Isaac Newton, Immanuel Kant, Adam Smith, and Voltaire, and he talks about where the ideas of the Enlightenment prospered primarily in England, Germany, and France. This free lecture is available to download exclusively through LearnOutLoud.com on MP3.
83. John F. Kennedy Inauguration Speech 1961
50 years ago on January 20th, 1961, John F. Kennedy was inaugurated as the 35th President of the United States and he delivered his famous Inauguration Speech encouraging Americans to: "Ask not what your country can do for you – ask what you can do for your country". This 13-minute speech confronted the Cold War, and Kennedy called for Americans and all global citizens to take responsibility for the freedom of mankind. At a time when the threat of nuclear war was looming, President Kennedy called for a new generation to rise up and seek peace while at the same time be willing to fight to defend freedom. It's an inspiring speech delivered at a precarious time in our nation's history. It's available on streaming video courtesy of C-SPAN on YouTube and on MP3 download from AmericanRhetoric.com.
82. Think and Grow Rich Podcast
In this podcast, TeachOutLoud author Juddha Fitzgerald introduces the basic teachings of the Napoleon Hill classic Think & Grow Rich. He provides his personal story of how Napoleon Hill's book transformed his life. He also provides many quotes from the book which relate to the more recent phenomenon of The Secret. Download these intros to Think & Grow Rich on MP3.
81. Authors@Google: Dean Karnazes on Running 50 Marathons in 50 Days
In this inspirational talk ultramarathon man Dean Karnazes speaks about his book 50/50 in which he writes about his experience of running 50 marathons in 50 states in 50 consecutive days. Karnazes tells motivational stories from his experience and the ups and downs that he faced. In the Q&A he gives info about his weekly running and workout routine, what he eats on a daily basis, and many other fascinating tidbits about his mega endurance. Asked what he does while he's running for so long, he responds that he listens to music, dictates his writings into a voice recorder, and listens to audio books! For anyone pursuing goals, this is a great motivational talk that will help you to seek to defy your limitations. The 45-minute talk was delivered at Google and is available on streaming video from YouTube.
80. The History of Literary Journalism
In this lecture Professor William McKeen discusses the history of journalism in America and specifically journalism which took on a literary quality of storytelling. Through his research Professor McKeen unearths journalism which resembles what would become the late 20th century art form of literary journalism espoused by authors such as Tom Wolfe, Hunter S. Thompson, and other creative nonfiction writers. The last half of this lecture focuses on Mark Twain and the literary merit he brought to his journalistic efforts. McKeen reads an extensive excerpt from Mark Twain's amusing report on the state of journalism in Tennessee in 1869. This lecture is available on streaming audio and MP3 download exclusively through LearnOutLoud.com.
79. Seth Godin on the Tribes We Lead
In this talk from the TED conference, best-selling business author Seth Godin shows how revolutionary business ideas have changed over time. Over the course of history we have moved from a factory model of business to a mass marketing model and now to a model based on tribes. A tribe model of business requires a leader who can connect all the people who are passionate about a specific product or movement and unite them to promote their passion. Godin provides examples of leaders who through the internet and other means of mass communication have arisen and created lasting change in business and society through the power of leading their tribes. This 20-minute talk is available on streaming video and MP3 download through TED.com.
78. How Words Can Change Reality
In this lecture Professor Michael Drout introduces rhetoric through the Speech-Act Theory outlined in John L. Austin's influential work How to Do Things With Words in which Austin posits the locutionary, illocutionary, and perlocutionary speech acts. Professor Drout provides examples of how these speech acts are used in everyday life to influence reality. He also shows how people misuse these speech acts to get what they want such as when politicians make promises about things they don't have any control over. It's an introduction to the world of rhetoric.
77. The 20th Century on Trial: Norman Mailer
In one of Norman Mailer's last public appearances (he passed away a few months later in November of 2007), this acclaimed author talks about his complex relationship with America. He looks back at his own literary career and offers his ideas on existentialism. Towards the end of the interview German author Gunter Grass joins him in conversation and they discuss Adolf Hitler who was the subject of Mailer's final novel The Castle in the Forest. In this interview Mailer conveys his sharp wit and clear insights that were with him until the end. This talk was moderated by Andrew O'Hagan and conducted at the New York Public Library. It is available on streaming video from FORA.tv.
76. The Strange Case of Dr. Jekyll & Mr. Hyde
We all know the phrase "Jekyll and Hyde", but how many of us have read the book which created this classic example of a split personality? Robert Louis Stevenson's 1886 novella The Strange Case of Dr. Jekyll & Mr. Hyde is full of mystery and intrigue as the lawyer Mr. Utterson seeks to discover who Mr. Hyde is after a series of bizarre crimes committed by Hyde. Utterson seeks out the advice of the respectable Dr. Jekyll who has an interesting relationship with Mr. Hyde. This novella has a running time of 3 Hrs. with a fine Brit narration by David Barnes. It is available on MP3 download from LibriVox.
75. My Life with Paramhansa Yogananda
Paramahansa Yogananda was an Indian yogi and guru who introduced many westerners to the teachings of meditation and yoga through his bestselling book Autobiography of a Yogi. In this lecture one of Yogananda's direct disciples Swami Kriyananda talks about his spiritual path which led him to become Yogananda's disciple in Los Angeles, CA. Kriyananda tells many stories and teachings which he recalls from the four years he spent with Yogananda until his passing in 1952. This talk is available on MP3 download from Ananda.org and on streaming video from blip.tv.
74. Quick History of Christianity from Jesus to the Crusades
If you're curious about the Crusades, this lecture from professor Thomas F. Madden sets the stage for what became a 400 year war between Christians and Muslims over the Holy Land and between competing sects within these religious ideologies. This lecture focuses on the history of Christianity from its humble beginnings to its rise to prominence in the Roman Empire with the conversion of the Emperor Constantine, the development of the Papacy, and the formation of the Byzantine Empire. It's an informative lecture covering a lot of Christian history from the time of Christ to the start of the First Crusade in the 11th century.
Bestselling author and financial advisor Suze Orman spoke at Google last year delivering a lot of great financial advice with candor and wit. She starts the talk by telling her rags to riches story from living in a van in Berkeley, California and working as a waitress to learning about finance and becoming a top employee at Merrill Lynch. Orman's advice focuses on the current state of the economy and what to do and not to do when it comes to credit cards, real estate, retirement plans, and a lot of other big personal finance issues. Watch this one hour talk of Suze Orman at Google.
Listen to this audio book on how to exercise one's mind for maximum efficiency. English novelist Arnold Bennett uses his wit to convey how we work hard at the up keep of our physical bodies, while we often do little to workout our minds. He gives examples of ways to give the mind a workout. He also features essays that explore the presentation of self, breaking free from the past, relationships and marriage, and how to achieve success. This audio book is well narrated by Ruth Golding at Librivox who has a lovely British accent. It has a running time of 3 Hrs. and is available on MP3 download.
Jason Fried is the co-founder and President of web-based tools company 37signals and the author of the recent book Rework. He gave this talk at the Chicago Convergence conference about how companies need to stop hiding their secrets to success and start sharing the expertise knowledge they have about their field of business. He uses the example of chefs on television who give away all their recipes and cooking secrets, and who then become enormously successful. And he gives other examples of companies that have shared their knowledge to help market themselves instead of keeping their trade secrets behind closed doors. This talk is available on streaming video from YouTube.
70. A Spiritually Inspired Future: Chopra, Cohen & Huffington
This talk from the Urban Zen Foundation, features author Deepak Chopra, EnlightenNext magazine founder Andrew Cohen, and political activist Arianna Huffington discussing the role of spirituality in our current global situation. Chopra & Cohen describe how to bring together spiritual practice with active participation in working to create the change in the world that one envisions. Huffington adds her practical and political insights into how spirituality can be applied towards bringing about positive change. They also discuss the role of technology and its potential to connect people throughout the globe in uniting for common causes. This talk is available on streaming video from FORA.tv.
69. Fitness Workout – Twin Peaks
Jump start your day with this free 20-minute workout from iDownloads2go.com. This workout features short bursts of exercises, including power walking, jogging, shuttle runs and star jumps. A motivational personal trainer guides you through the exercises with nice Latin music in the background. This excellent free MP3 download was published through our TeachOutLoud service.
68. Emerson and the Examined Life
Hear America's former Poet Laureate Robert Pinsky read passages from the writings of Ralph Waldo Emerson in this special event commemorating Emerson's 200th year. Pinsky and Emerson scholars Richard Geldard and David M. Robinson discuss the life and practical philosophy of Emerson and the ways in which his essays still speak to us today. Pinsky reads from classic essays such as Self-Reliance, The Oversoul, and The American Scholar. This tribute to Emerson is available on streaming audio and MP3 download from the Forum Network.
67. The Beginning of Our Religious Traditions
Comparative religion author Karen Armstrong discusses her book The Great Transformation: The Beginning of Our Religious Traditions. In this book she explores the axial age of religion in which Buddhism, Confucianism, Judaism, Christianity, and other religions were laying their spiritual foundations. She talks about how focusing on compassion for all people became a central tenet of all of these religions. She quotes from many religious teachers of the time including the Buddha, Christ, Confucius, and others. This talk was delivered at Books, Inc. and is available on streaming video from FORA.tv.
66. Rick Steves' Britain Audio Tours Podcast, Rick Steves' Italy Audio Tours Podcast, & Rick Steves' France Audio Tours Podcast
Through his public radio and public TV shows and his numerous travel guides, Rick Steves has established himself as one of the leading travel authorities when it comes to Europe. He currently has three podcasts dedicated to Britain, France, and Italy which lead listeners on walking tours of famous sites. While the walking tours give directions for people who are going to the sites, they also can be listened to by anyone who wants to learn about famous places in Europe. The podcasts are enhanced MPEG-4 files which embed images of the various sites described in the audio tour. Each podcast also contains a PDF map. Note: Since the tours are enhanced MPEG-4 files it won't play through our flash player so you'll need to click "Download File" and then it should open in Quicktime. Or you can click over to iTunes to listen to the tours while viewing the embedded images.
The Britain tours cover the British Library, the British Museum, famous sites in London, St. Paul's Cathedral, and Westminster. The Italian tours cover the Rome's Sistine Chapel, Colosseum, Roman Forum, Pantheon, St. Peter's Basilica, Jewish Ghetto, Trastevere, Ostia Antica, and Pompeii, along with Venice's St. Mark's Basilica, St. Mark's Square, a Grand Canal Cruise, and Frari Church, and also Florence's Uffizi Gallery, Accademia and Michelangelo's David, and a Renaissance Walk. And the French tours cover a Historic Paris Walk, Versailles, the Orsay Museum, and the Louvre. Enjoy these free audio tours from Rick Steves.
65. The Surprising Science of Motivation
Learn how to better motivate yourself and others in this recent popular TED Talk. In this talk writer Daniel H. Pink lays out the facts about what drives the best results in business. In study after study any work that requires creative problem solving does not benefit from external rewards such as money. Only mechanical tasks benefit when there is reward and punishment, but when creative solutions are required, workers are more motivated when they feel there is intrinsic value to what they are doing. Pink lays out some of the ways businesses have benefited by implementing policies to encourage the best in right brained, creative thinking. This talk is available on MP3 download and streaming video from TED.com.
64. The Soul of Rumi: A Conversation with Coleman Barks
Listen to this discussion of the life and poetry of Rumi, the great 13th-century Sufi mystic. In the past 15 years Rumi has arisen as one of the most widely read poets in America, and one of the primary reasons for this is the English interpretations of Rumi's poetry by Coleman Barks which have sold more than half a million copies. In this talk at the Grace Cathedral Forum the Rev. Alan Jones talks with Barks about the spiritual life of Rumi, and Barks reads a number of Rumi's poems. This hour-long talk is available on streaming audio through Real Player.
63. A Connecticut Yankee in King Arthur's Court
Download Mark Twain's fantastic tale about a 19th-century resident of Hartford, Connecticut who, after a blow to the head, awakens to find himself inexplicably transported back in time to early medieval England at the time of the legendary King Arthur. Published in 1889, this is the novel Twain wrote right after Adventures of Huckleberry Finn. Underneath the entertaining story is a sharp social satire. This novel is read by John Greenman who has voiced over a dozen Mark Twain books over at Librivox.org.
62. The Buildup to World War I
Learn how the "The Great War" started in this lecture from Professor John Ramsden on the buildup to World War I. He talks about the rise of Germany as an imperial power which sought to rival Britain. Ramsden also describes the alliances that had formed at the dawn of the 20th century such as the Franco-Russian Alliance which the British would eventually join and the alliance between Germany, Austria-Hungary, and Italy. As these alliances began to entangle, Germany saw itself as being threatened and when the Archduke Franz Ferdinand was assassinated in June of 1914 it lead to a series of events which triggered the world's first truly global war. At the end of the lecture Ramsden examines which nation was most responsible for the war and he cites that most contemporary historians blame Germany.
61. John Selby: Tapping The Source Videos
Get some free, short video meditations from personal & spiritual growth author John Selby. On his YouTube channel Selby has added over a dozen videos that introduce you to his mindfulness techniques. In recent videos he introduces his latest book Tapping the Source which has also been made into a movie featuring dozens of self help authors. The book elaborates on the ideas of Charles F. Hanel and his classic self help manual The Master Key System. You can check out Selby's latest book here: tappingthesourcebook.com, and you can check out the movie here: tappingthesourcemovie.com. Enjoy these free videos from John Selby. We've posted a few of the best meditations to our page and the rest can be viewed on YouTube.
In this video lecture from MIT World, Professor Robert Weinberg gives a overview of adult cancer and how it develops over time. He charts the rise and fall of certain cancers in America over the past hundred years ago and attributes most of these changes to lifestyle rather than any genetic predisposition or environmental pollutant. He sees cigarette smoking and eating a high fat, red meat diet as the two most influential factors towards the rise of lung cancer, prostate cancer, and other cancers in America. He shows that it is much easier to dramatically reduce the likelihood of many cancers than it is to rely upon any form of cancer treatment. Professor Weinberg also shows the stages a tumor goes through before they become malignant and develop into cancer. This lecture is an excellent introduction for anyone interested in how cancer develops and how one might take action to prevent it.
59. Authors@Google: Michael Lewis
In this video from the Google Talks, Michael Lewis, author of The Blind Side, Moneyball, Liar's Poker, and numerous other books, discusses these works and tells interesting stories about how they all came to be. He also gives advice to aspiring writers (e.g. "Don't be writer!"), and gives humorous anecdotes about how he stumbled in the profession. It's an enjoyable talk with one of America's most popular non-fiction writers. This talk is available on streaming video and video download through YouTube.
58. Asia Society President's Forum with Thich Nhat Hanh
Watch this talk delivered by Vietnamese-born Buddhist teacher, scholar, and peace activist Thich Nhat Hanh delivered at the Asia Society with questions from Asia Society President Vishakha N. Desai. The 81-year-old Thich Nhat Hanh begins with a brief meditation followed by an extended talk about his life as a Buddhist monk and teacher, including his recent return trips to Vietnam. Vishakha N. Desai asks some difficult questions such as how to deal with violent terrorists like Osama bin Laden. This talk is available on streaming video from FORA.tv.
57. A Brief Biography of Thomas Aquinas
In this introductory lecture to the Philosophy of Thomas Aquinas, Prof. Peter Kreeft provides a brief biography of a theological titan. Kreeft views Aquinas' prolific body of work as an important bridge between Greek philosophy and the early western philosophers such as Descartes. Seeing no division between Faith and Reason, Kreeft describes Aquinas as a quintessential truthseeker who was willing to take from secular and religious sources alike in the formation of an inclusive philosophy that is still vibrant and alive to this day.
56. Dr. Dean Ornish on Healing
In this talk from the TED conference, holistic healing physician Dr. Dean Ornish prescribes easy and effective ways that you can prevent heart disease and other illnesses through changes in lifestyle and diet. He also points to the numerous ways in which diet and exercise can actually help to treat existing illnesses including cancer. Dr. Ornish addresses carbohydrates and fats and their relation to the obesity epidemic in America, along with ways people can lose weight and still be healthy. This talk is full of great pointers for improving your health. It is available on MP3 download and streaming video from TED.com.
55. The Coming Collapse of the Middle Class
Check out this popular lecture from YouTube EDU featuring distinguished law scholar Elizabeth Warren. Delivered six months before the peak of the financial crisis, professor Warren sets out to explain why maintaining a middle class living is a much riskier proposition than it was 40 years ago despite the fact that women have entered the work force. She goes through the hard data of what Americans are spending their money on and sees financial debt, housing costs, and health care as major factors which have led to this age of financial anxiety for middle class families. This lecture is available on streaming video from UCTV through YouTube.
54. Entrepreneurial Thought Leaders Podcast
Since 2005 a group at Stanford University has been podcasting talks from some of the most successful people in business and technology. The speaker generally gives an overview of their experiences as an entrepreneur along with advice for anyone looking to start a business. On this podcast you'll hear from such thought leaders as former AOL CEO Steve Case, Microsoft CEO Steve Ballmer, sustainability architect & co-author of Cradle to Cradle William McDonough, Former CEO of HP Carly Fiorina, Facebook founder Mark Zuckerberg, and people from Google, Yahoo, and dozens of other companies you're probably familiar with. They have all their podcasts up on the feed going back five years. Learn from these successful business & technology thought leaders.
53. Herbert Benson: The Relaxation Revolution
Learn about the science behind the beneficial effects of mind/body relaxation! Dr. Herbert Benson is an American cardiologist, a bestselling author on health and well-being, and the founder of the Mind/Body Medical Institute at Massachusetts General Hospital in Boston. In this talk Dr. Benson discusses his latest book Relaxation Revolution which details the science behind the benefits of relaxation practices such as meditation, yoga, and repetitive prayer. While traditional medicine focuses on surgery and medication, Dr. Benson explains that more and more studies are showing the significance of stress and the importance of relaxation when it comes to holistic mind/body health. This talk is available on the Forum Network on streaming video and MP3 download.
52. Essentials of the Supreme Court
In this introductory lecture Professor Kermit Hall lays out the basics of the Supreme Court from its origin in the U.S. Constitution. He focuses on how it developed from the limited early role it played in the United States to the powerful force it plays in American society today where it interprets the constitution and provides rulings on the legalities of major issues such as slavery, abortion, and more. If you want to learn about the Supreme Court or refresh what you might've learned in the past, then this lecture is a good place to start.
51. Mindsight: The New Science of Personal Transformation
In this hour-long talk delivered at Google, author and brain researcher Dr. Daniel Siegel explains his definition of the what the mind is. He takes us on a quick overview of the functions of the brain, from the spinal cord all the way up to the prefrontal cortex where he argues that the uniqueness of humans stems from. From his research and experience Siegel lays out nine integral functions of this part of the brain including reflective awareness, empathy, morality, and more. He then talks about his discovery of mindfulness and how the practice of mindfulness cultivates all these functions of the middle prefrontal brain. Dr. Siegel expresses his hope that along with reading, writing, and arithmetic, the 4th of reflection would be taught in education to help cultivate mindfulness and healthy brain function. This talk is available from Google and can be watched on YouTube.
50. Veterans Chronicles Podcast
Listen to the stories of veterans from World War II, the Korean War, the Vietnam War, and the first Gulf War on the Veterans Chronicles Podcast. Host Gene Pell and others do in depth interviews with veterans who participated in specific moments of America's military history. The most recent interview is with Adrian Cronauer who was the inspiration for the hit movie "Good Morning, Vietnam" from when he served in the Air Force in the Vietnam War hosting a radio program on the American Forces Vietnam Network. Other interviews include members of the "Band of Brothers" who were documented by historian and biographer Stephen Ambrose and featured in an HBO series. The podcast also features documentaries on specific battles in America's 20th century wars, and it showcases "Profiles in Valor" which are short interviews with decorated service members of today's generation. It's a great way to learn more about the veterans who have served the United States of America.
In this lecture from the Intercollegiate Studies Institute, the modern "godfather of American conservatism" Russell Kirk talks about the tension between freedom and order that has always existed in America. He criticizes what he sees as the anarchic freedom taught in the universities of the 1960s, and how without a moral and social order this radical freedom leads to chaos. He also talks about the ideas of liberty which were established by philosophers John Stuart Mill and Jean-Jacques Rousseau. And he argues for his belief that "order is the first need of all". Enjoy this lecture from the great conservative author Russell Kirk.
48. Alain de Botton on the Pleasures and Sorrows of Work
Philosophical writer Alain de Botton discusses his latest work The Pleasures and Sorrows of Work. For writing the book he surveyed ten different jobs and came up with many interesting observations about working in today's society. For instance he found that much of the time at work people aren't actually working, but that they are still working long hours. He also found that highly specialized work forces often perform the best, but when it comes to the individual they tend to lack a sense of meaning. Watch Alain de Botton make many more of these observations on this streaming video from the Australian Broadcasting Corporation available on FORA.tv.
47. A Practical Guide to Self-Hypnosis
Learn how to hypnotize yourself and make positive changes in your life through the power of suggestion. This guide was written by self-help and inspirational book publisher Melvin Powers in 1961. Because it is more modern it includes a information on the medical uses of hypnosis which is now used in many forms of psychological treatment. Powers introduces his hypnosis to the newcomer interested in what it can do. He then gives detailed instructions on methods to achieve various levels of self-hypnosis. Listen to this unabridged four hour audio book on the methods and benefits of self-hypnosis. It is suitably narrated by Andrea Fiore and available on MP3 download from Librivox.org.
46. Leadership Podcasts from LeaderNetwork.org
We recently stumbled upon this podcast gem for those of you interested in leadership in any area of your life. Host Brian McCormick from LeaderNetwork.org conducts interviews with some of the greatest leadership experts in business today including Stephen Covey, Ken Blanchard, and Patrick Lencioni. He also interviews some of the all-time great coaches such as Lou Holtz and the late John Wooden who both provide a lifetime of knowledge about how they achieved success and inspired their teams. The podcast even features a lengthy excerpt from Earl Nightingale's "Acres of Diamonds" audio program. Enjoy this excellent leadership podcast from LeaderNetwork.org.
Bestselling author Sebastian Junger sits down with New York Times columnist Bob Herbert to discuss Junger's book War and his Oscar-nominated documentary based on the book Restrepo. In the book and the film he chronicles a year in the life of a platoon in the Korengal valley in Afghanistan from June 2007 to June 2008. In this talk Junger tells many stories about the soldiers and their day to day experiences and the emotions they felt from the excitement of combat to the boredom and fear of waiting for the next attack. In his writings Junger tried to remain apolitical focusing solely on the experiences of the troops he was with. In the Q&A Junger does provide some his own personal beliefs about the mission that the troops were fighting and the Afghanistan war as a whole. This talk is available on streaming video and MP3 audio download from the Forum Network.
Browse 100 podcasts on the 11:11 Talk Radio Podcast hosted by Simran Singh who also publishes the 11:11 Magazine. She interviews many key authors in the areas of personal empowerment. In a recent interview author and Inner Visions Institute founder Iyanla Vanzant talks about her book Peace From Broken Pieces. Iyanla tells some of her remarkable story about how she rose to be the guru from the 'hood' and about the healing process she recently went through after the death of her daughter.
Also on the podcast feed you'll hear from Marianne Williamson who talks about her bestselling book A Course In Weight Loss. The feed gets cut off on our page but if you click over to iTunes you'll find podcasts from authors like Gay Hendricks, Julia Cameron, Michael Bernard Beckwith, Sonia Choquette, Joan Borysenko, Thomas Moore, Dr. Zhi Gang Sha, Dr. Clarissa Pinkola-Estes, Sylvia Browne, Don Miguel Ruiz, Neale Donald Walsch, Debbie Ford, and many other living luminaries.
43. A Peaceful Warrior Brings His Zaadz to Life: Brian Johnson Chats with Dan Millman
In this special LearnOutLoud.com interview Philosopher Notes CEO Brian Johnson chats with Way of the Peaceful Warrior author Dan Millman. The discussion is around finding your life's purpose and finding ways to get paid doing what you love. Brian and Dan share many stories about their path including a number of the setbacks they experienced along the way. Dan talks about the many teachers he has had including the person he met which is the character of "Socrates" in his book Way of the Peaceful Warrior. Enjoy this free conversation exclusively on LearnOutLoud.com.
42. What the Internet Is Doing to Our Brains
William Powers: Hamlet's Blackberry
Today we have two free resources about what the digital age is doing to our brains. One thing that probably no one thinks enough about is the effect that the internet and our wired lifestyles are having on our thought processes and our inner lives. In these two talks from the Forum Network two authors discuss their books which examine our relationships to the internet and the digital age. Nicholas Carr authored The Shallows: What the Internet Is Doing to Our Brains and he argues that the internet is basically a medium of distraction and interruption that gives us bite size pieces of information that are sometimes important and often trivial. While the stimulation of being interrupted by the wide variety of information and entertainment the internet has to offer can be very pleasurable, Carr posits that it is leading away from the in-depth contemplation and reflection that the world of books has to offer.
William Powers argues many of the same points as he discusses his book Hamlet's BlackBerry: A Practical Philosophy for Building a Good Life in the Digital Age. Powers looks at philosophers such as Seneca and Thoreau who sought to escape the busyness of everyday life and he applies their thinking to our digital age. He talks about his family's experiments with disconnecting from the internet on weekends and how stepping away from being wired has been a revelatory experience. Both talks are sure to get you thinking about your own relationship to the new technologies that our changing our world. They are available on streaming video and MP3 download from the Forum Network.
41. Oprah.com's Spiritual Channel Podcast
In 2008 Oprah Winfrey launched a series of podcasts. Her first and most popular podcast featured Eckhart Tolle teaching a 10-part course on his book A New Earth. That podcast has since become Oprah.com's Spiritual Channel Podcast and she continues to update it with interviews she conducted on her Soul Series on Oprah Radio and other spiritual audio programs from Oprah.com. Now on the podcast you'll find hour-long Oprah interviews with spiritual teachers such as Wayne Dyer, Elizabeth Lesser, Jon Kabat-Zinn, Larry Dossey, Byron Katie, and many other teachers and bestselling authors in the field of spiritual growth. And of course the Eckhart Tolle 10-part course is still on the podcast. These podcasts are available on MPEG-4 audio & video and can be played through Quicktime or iTunes.
New York Times columnist and bestselling author Thomas L. Friedman talks about the genesis of his book The World Is Flat and the core ideas in it along with some of the updates he made to the 3.0 edition of the book. He then gives examples of our "flat" world which he has encountered since he published the book. Friedman ends the talk with a call for a new green revolution which is the subject of his book Hot, Flat, and Crowded (at that time called Green is the New Red, White, & Blue).
39. John Lennon: The Rolling Stone Interview Podcast
John Lennon was assassinated 40 years ago. This podcast is an audio book on John Lennon unto itself. It's a 2 Hrs. 30 Min. extensive interview with John Lennon conducted by Rolling Stone magazine founding editor and publisher Jann S. Wenner in December of 1970. Through the interview John Lennon answers questions about everything related to the Beatles and to his own philosophy on music and life. He talks about the breakup of the Beatles which happened shortly before the interview, the inspiration behind many of his songs, his dealings with the Maharishi, his experiences with drugs, and much, much more. Yoko chimes in on the interview too. Essential listening for any fans of The Beatles or John Lennon. Caution: John Lennon uses quite a lot of vulgar language in this one.
38. Authors@Google: Dr. Mark Hyman
Use your body to change your mind! Dr. Mark Hyman has written a series of books focused on optimal health such as Ultraprevention, Ultrametabolism, and his latest The UltraMind Solution. In this talk delivered at Google, Dr. Hyman talks about The UltraMind Solution and how to look at brain & mind health through the lens of the health of the whole body. While many psychiatrists like to have one medication for a disease (such as Prozac for depression), Dr. Hyman argues that these diseases need to be looked at in a personalized and all-encompassing way. First the symptoms need to be evaluated and then all of the possible causes of these symptoms need to be considered. He focuses a lot on how diet & nutrition affect the mind & body and how improving the health of the body can lead to an UltraMind! This talk is available on streaming video from YouTube.
In this lecture delivered at Stanford University philosophy professor and Christian author Dallas Willard looks at the ideas of Friedrich Nietzsche and Jesus Christ in relation to our current worldview. He summarizes some of the core ideas of Nietzsche such as the death of God and the will to power and how they were exemplary of the trends in philosophy in the late 19th century. He contrasts Nietzsche's thinking with the ideas of objective truth and the existence of a world created by God which have been the tradition of Christian thinking. He posits that no individual has ever found fulfillment through the practice of Nietzsche's will to power and encourages listeners to take seriously the intellectual ideas of Jesus and find out if their truth applies to reality. This talk is available on streaming and downloadable audio & video from the Veritas Forum. To download the audio or video you must create an account on the Veritas Forum website.
36. Brian Greene on String Theory
Try wrapping your mind around string theory with this TED talk delivered by physicist Brian Greene. He starts the talk with the story of the German mathematician and physicist Theodor Kaluza who proposed that the universe might have more dimensions than the three-dimensional space apparent in of the physical world. This led much later to the attempt at discovering a unified theory through string theory and superstring theory which proposes 10 dimensions. Brian Greene ends the talk with describing some experiments which are being conducted that could lead to proving the existence of other dimensions. This talk is available on streaming video and MP3 download from the TED.com website.
35. Personal Development for Smart People Podcast
One of our favorite personal development bloggers is Steve Pavlina. His popular blog at www.stevepavlina.com attracts over two million monthly readers. He also has a podcast featuring over 20 episodes which address many different areas of personal growth. Pavlina does not believe in any quick solutions to personal growth and knows that it takes a lot of time and hard work to improve in any area of your life. In his first podcast he presents his own story of personal growth which began over 15 years ago in a jail cell when he was 19 years old. These early podcasts can be played at www.stevepavlina.com/audio. In recent podcasts that are on the podcast feed he talks about finding your purpose, achieving your goals, nurturing loving relationships, and more. Enjoy these free podcasts from www.stevepavlina.com.
34. The Future of Nuclear Energy
Get ready for a great debate on the future of nuclear energy in America. Andrew Kadak is an MIT Professor of the Practice of Nuclear Engineering and he argues that in the face of global warming we need to face the "second inconvenient truth" that in order to deal with global warming all non-CO2 emitting energy sources must be used, including nuclear energy. Victor Reis was the Senior Advisor in the Office of the Secretary at the Department of Energy and he argues in favor of growing nuclear power with recycling in order to reduce nuclear waste.
Allison Macfarlane is a Professor of Environment Science and Policy at George Mason University. While she acknowledges that nuclear power is a safe energy source compared to the perceived dangers it posed 40 years ago, she still feels that there are too many problems with nuclear power including what should be done with the highly toxic nuclear waste and also how to deal with the threat of developing countries attempting to acquire nuclear energy and nuclear weapons since the path to reaching them is basically the same. It's an interesting debate on an important topic in the national quest to curb global warming. It's available on streaming video from MIT World.
33. OSHO International Podcast
OSHO International features a podcast that has the teachings of the Indian mystic and spiritual teacher Osho. They only have one talk on the podcast feed currently but it is definitely worth listening to. The talk is entitled "The Attachment to Misery" and in the talk Osho expresses that people are attached to misery because it encourages other people to care for them and allows them to cling to their egos. He relates this to saints and ascetics who pursue suffering as a means of gaining respect. Osho thinks happiness and bliss are often unknown territory and that they often can lead to others being jealous of a happy person. Osho feels that creativity is happiness and in creativity a person breaks free from conformity of society. It's a radical and amusing talk from this unique spiritual teacher.
32. Remarks at the Brandenburg Gate by Ronald Reagan
Listen to this famous speech from President Ronald Reagan delivered on June 12, 1987 in West Berlin, Germany. In this speech President Reagan makes an impassioned call for the Soviet leader Mikhail Gorbachev to tear down the Berlin Wall which separated East and West Berlin. The Berlin Wall had come to symbolize communism and the division between the Eastern and Western worlds during the Cold War. Reagan called for greater freedom and openness throughout the Eastern bloc and to end the arms race. Less than three years later the Brandenburg Gate was opened and the Berlin Wall had begun to be dismantled. This speech can be downloaded on MP3 and streamed on audio from American Rhetoric and can be watched on streaming video from C-SPAN.
31. Tim Ferriss: The 4-Hour Body and The 4-Hour Workweek
Tim Ferriss presents some of the findings in his latest book The 4-Hour Body in which he used himself as a guinea pig to find out the fastest way to the best results when it comes to the human body. He talks about his diet & nutrition as well as his fitness best practices. He also covers how he dealt with insomnia and the impact of cell phone use on male sperm count (which generates a lot of questions in the Q&A). Ferriss also addresses some of the skeptics when it came to his first bestselling book The 4-Hour Workweek. This talk is available on streaming video from FORA.tv.
30. The Works of Edgar Allan Poe
No one else spins a Gothic tale of mystery & macabre quite like Edgar Allan Poe. In this collection of his stories you'll hear such famous Poe stories as "The Fall of the House of Usher", "The Masque of the Red Death", "The Pit and the Pendulum", and "The Tell-Tale Heart". Poe's popular stories and poems made him a living in his day and continue to be popular. These short stories are read by a group of volunteer narrators at Librivox.org.
The Change Nation Podcast features interviews with leading experts and inspirational speakers about ways individuals can make positive changes in their personal and professional lives. Host Ariane De Bonvoisin talks with authors and speakers such as Les Brown, Gay Hendricks, Wayne Dyer, Marianne Williamson, Tim Ferriss, Jack Canfield, Mike Dooley, David Bach, and dozens of other great teachers of change. Topics covered include getting orgranized, starting a business, finding a job, nurturing a relationship, getting fit, eating right, and much, much more. Ariane is an excellent host and many recent interviews are available as both audio & video podcasts. Definitely check out this podcast and you might also want to check out Ariane De Bonvoisin's site: www.first30days.com.
28. America's Changing Religious Landscape
In this insightful program presented on NPR's Speaking of Faith, host Krista Tippet interviews historian Martin Marty about America's changing religious focus. With a firm command of the subject based on years of research, Marty identifies where and when Protestant values became politicized, and how this gave rise to the modern fundamentalist movement in the 1980s. Marty's carefully cultivated data reveals a country that is still quite spiritual, and a future that is difficult to predict now that religion has become so central to the national discourse. This program is available on streaming audio and MP3 download on the Speaking of Faith website.
27. Black Beauty: The Autobiography of a Horse
Black Beauty is one of the best-selling books of all time. It is the first and only novel written by the English author Anna Sewell and it was published shortly before she passed away in 1878. The story is written in the form of an autobiographical memoir told by a horse named Black Beauty. As we follow Black Beauty throughout her life the story contains many allegorical lessons that teach us to treat both people and animals with kindness and respect. The novel is narrated by one of Librivox.org's best volunteer narrators Cori Samuel. It is available on MP3 download from Librivox.org.
26. Jack Kornfield's Dharma Talks
Listen to dharma talks by Buddhist meditation teacher Jack Kornfield offered through DharmaSeed.org. On the Dharma Seed website you can stream and download any of the 50 talks and we also feature the latest to stream and download on our page. In recent talks Kornfield discusses lovingkindness, the importance of joy in spiritual practice, and the freedom from attachment. He tells many wise stories throughout the talks. They're all available on streaming audio and MP3 download from DharmaSeed.org.
25. Frontline Audiocast – PBS Podcast
The PBS Frontline series are some of the best documentaries available on public television, but it's often difficult to carve out time to sit down and watch them. Now Frontline has released a group of their documentaries as audio podcasts and they actually work really well as just audio. Since most of the Frontline documentaries feature talking heads interviews along with narration they don't really require the visual component. Also Frontline has done the service of inserting audio of the name of the person who is talking before each interview. Each podcast runs about an hour.
In recent podcasts they cover topics such as facing death & life extension, the BP oil spill, a six-hour series on God in America, the rise of for-profit colleges, Obama's health care deal, and a lot more. Superb documentaries that can now be listened to on-the-go!
In this popular video from YouTube EDU, Professor Robert H. Lustig attempts to explain the American obesity epidemic as being due to the rise of sugar and fructose consumption over the past 30 years. He examines the history of high-fructose corn syrup and how it has made its way into drinks like soda, fruit juice, and sports drinks, along with many foods. He goes into a detailed biochemistry explanation of how fructose is converted into fat, and why he feels fructose is a poison with many of the same effects of alcohol. Lustig links these findings to the childhood obesity epidemic since children are drinking more and more high-fructose corn syrup beverages. He closes by advocating the elimination of sugar beverages, the increase of fiber in the diet, and more exercise. Caution: After watching this video you might never drink soda again. Enjoy!
23. Healthy Living Radio Podcast
Browse over 400 podcasts covering just about every imaginable aspect of health! This podcast from the Cooper Aerobics Center and Cooper Institute in Dallas, Texas features over 400 healthy living podcasts going to back to 2005. Many of them feature Dr. Ken Cooper, also known as the "father of aerobics", who introduced the world to the concept of aerobics with his 1968 book Aerobics. Since that time he's authored dozens of books and created the Cooper Aerobics Center and Cooper Institute for health and wellness research.
This podcast features numerous members of the Cooper Institute including Dr. Cooper, Dr. Tedd Mitchell, Dr. Abram Eisenstein, and Dr. Nina Radford talking about a wide variety of topics including cancer prevention, vitamins, exercise, weight loss, heart disease, depression, and many, many more health topics. They also interview a lot of experts on health. For example on Oct. 8, 2007 they interviewed Dr. John J. Ratey, author of Spark: The Revolutionary New Science of Exercise and the Brain. And on Feb. 27, 2006 they interviewed Dr. Daniel G. Amen on brain health. Dr. Amen authored the bestselling book Making a Good Brain Great. So much amazing healthy living information on one podcast that we are embarrassed we haven't featured yet!
The film The King's Speech brought home the Oscar for best picture at the 83rd Academy Awards. It was truly the most inspirational film of the best picture nominees. In the film actor Colin Firth plays King George VI who had problems stuttering while public speaking, but with the help of a speech therapist, King George is eventually able to make a key speech at the declaration of war with Germany during World War II.
Today we feature the original recording of that historic speech available for free on MP3 download from Tantor Media. The speech is located on Tantor Media's product page for their audio book The King's Speech: How One Man Saved the British Monarchy. The MP3 audio file for this 5 minute speech is located under their audio book cover art image where it says "HEAR THE KING'S ORIGINAL SPEECH".
Also we've provided a link to a video newsreel film of a speech King George VI delivered at an exhibition in Scotland in 1938. This video shows the King stuttering and stammering very badly and gives you an idea for what he had to overcome.
21. Vanity Fair's Writers Reading Podcast
Vanity Fair's Writers Reading Podcast features many of today's best authors reading from their latest books. Currently on the podcast feed you'll hear award-winning prison journalist Wilbert Rideau read from his book In the Place of Justice, Norris Church Mailer reading from her memoir about her life with her husband Norman Mailer, Pulitzer Prize-winning author Garry Wills reading from his new book Bomb Power: The Modern Presidency and the National Security State, Jonathan Safran Foer on his first nonfiction work exploring factory farming entitled Eating Animals, and many other highly respected writers including Augusten Burroughs, Tracy Kidder, Taylor Branch, Gay Talese, Jay McInerney, and more.
Check out this popular lecture from YouTube EDU featuring neurobiologist and Stanford professor Robert Sapolsky. Delivered to the Stanford University graduating class, Professor Sapolsky sets out in just 35 minutes to describe the ways in which humans are separate from the rest of the animal kingdom. Topics discussed include aggression, theory of mind, and the golden rule. He ends the lecture on an inspiring note sharing how humans are the only species that can view a seeming impossibility and dedicate their lives to making it happen. This lecture is available on streaming video and downloadable MP4 video (click on the description on the YouTube page to access the MP4).
19. Centrality of Compassion in Human Life and Society
His Holiness the Dalai Lama recently visited Stanford University and spoke on the centrality of compassion for the future of human society. In this talk he addresses the importance of educating all people about practicing compassion and using the mind to understand the views of others. He talks about his interest in science and how neuroscience is connecting with religion on the importance of mind in relation to holistic health. The Dalai Lama feels that cultivating compassion in the mind should no longer be confined to religion, but needs to be taught in the secular arena and backed up with scientific research. At the end of the talk he answers a number of questions from the audience. This talk is available on streaming video and video download from YouTube.
Listen to this podcast from Exceptional Wisdom Radio featuring interviews with teachers of the Law of Attraction popularized in the book and the movie The Secret. In this podcast you'll hear an interview with contributor to The Secret and bestselling author Mike Dooley as he discusses the system he calls "The Matrix" which reveals the interconnectedness of your dreams and how they flow together. Also on the podcast is another contributor to The Secret, Joe Vitale, who tells of how he went from being a homeless man in Dallas to a bestselling personal growth author with titles such as The Attractor Factor and Expect Miracles. There are over 20 other podcasts on the feed covering the Law of Attraction.
Download this first lesson from Pimsleur's Comprehensive Spanish I language learning course. Spanish Phase 1, Unit 1 contains 30 minutes of spoken language practice, with an introductory conversation, and isolated vocabulary and structures. Detailed instructions enable you to understand and participate in the conversation. The lesson contains full practice for all vocabulary introduced in this unit. The emphasis is on pronunciation and comprehension, and on learning to speak Spanish. Enjoy this free MP3 download from the worldwide leader in audio language learning: Pimsleur.
16. Catalyst Podcast
The Catalyst Podcast features an impressive collection of 100 podcast interviews with leadership authors and experts in the areas of business and church ministry. It stems from the Catalyst Conference which is a Christian leadership conference that features many of the speakers that are interviewed on the podcast. Interviewees include Seth Godin discussing his latest book Linchpin, Patrick Lencioni discussing his book The Three Signs of a Miserable Job, Guy Kawasaki talking about his book Reality Check, Tim Sanders talking about his book The Likeability Factor, and John C. Maxwell providing his sage leadership advice. The podcast features Christian leaders like Mark Driscoll, Andy Stanley, Rick Warren, Rob Bell, and many others. On the podcast you'll also hear from a diverse range of other leaders in other areas such as Jimmy Wales, Tony Dungy, Malcolm Gladwell, Dave Ramsey, Mike Huckabee, and more. A true gem of a podcast that we just discovered. Become a better leader in every area of your life with the Catalyst Podcast.
15. Evaluating Alexander the Great
Professor Robin Fox begins a thorough biographical portrait of Alexander the Great in this first lecture for The Modern Scholar Series course: Alexander of Macedonia. Describing his subject right off that bat as probably the greatest king and conqueror the world has ever seen, Fox offers a brief sketch of Alexander as a historical figure and then provides the context of Alexander's time, place, and the most important people in his life. Throughout Alexander's short yet eventful reign, he was chronicled by court historians, and this has proven to be a mixed blessing for modern analysts when it comes to separating fact from fiction. This lecture is available on MP3 download exclusively through LearnOutLoud.com.
14. Breakthrough with Tony Robbins
Watch Tony Robbins' new TV show which aired on NBC in the past few weeks. It was cancelled from network TV after two episodes, but fortunately you can now watch all six episodes through Hulu.com up until September 18th, 2011. The show features Tony working with families who have fallen on hard times as he pushes them to change their perspective and turn their lives around. Throughout the show Tony teaches valuable lessons about how we can quickly change our lives through changing our thoughts and taking massive action.
In the first episode he works with Ron & Marie Stegner. After Ron invested their money into a failed business venture their marriage has become strained and Tony works with them to bring them closer together and back into the workforce. In the second episode Tony helps Frank & Kristen Alioto after a tragic accident rendered Frank a paraplegic on their wedding night. Tony pushes them both to find a breakthrough in the aftermath of tragedy and to move on with their marriage. Enjoy these inspiring shows with self help master Tony Robbins.
Download this free audio book of wealth advice by Richard Parkes Cordock. Drawing off some of the ideas of Napoleon Hill's Think & Grow Rich and inspired by the true story of a flight with Sir Richard Branson, Millionaire Upgrade tells the story of man who gets on a plane and sits next to a self-made millionaire who lets him in on the secrets of his business success. The book contains entrepreneurship advice for anyone looking for something more than being a standard employee at a job they aren't passionate about. It's narrative structure provides for very enjoyable listening with key lessons emphasized along the way. This audio book is available to download for free from Audible.com, and it's also available on MP3 audio download from the Millionaire MBA website. We've provided links to both on our page.
Note: If you're getting it from the Millionaire MBA website you have to enter in your email address, then confirm your email address, and then they'll email you a link to the get the free audio book. The page they send you to has a bit of a sales pitch but at the bottom you'll see "No thanks, I just want to download a free copy of Millionaire Upgrade" and then you can download a zip file of the MP3s.
12. Douglas Adams: Parrots, the Universe, and Everything
Immerse yourself into the mind of Douglas Adams. The author The Hitchhiker's Guide to the Galaxy graced the world with one final appearance just days before his tragic death from a heart attack on May 11, 2001. Delivered at the University of California, Santa Barbara, Adams discusses his own personal favorite of his books Last Chance to See about his travels to faraway lands to see firsthand many endangered animal species such as the Aye-aye lemur of Madagascar, the Komodo dragon on the island of Komodo in Indonesia, and the Yangtze River Dolphin in China. With his own hilarious insights he describes these animals and his wild travels to observe them. He ends the talk by urging humanity to envision their place in the world in a way that can sustain all species including humans. This talk is available through YouTube on streaming video and video download.
11. Jane Eyre
A new film version of Charlotte Bronte's classic novel Jane Eyre comes out in theaters today. Whether or not you're going to check out the film, you should definitely give a listen to this great novel if you never have before. In this first-person narrative you follow the title character as she matures from childhood to adulthood. Its portrayal of the development of a thinking and passionate young woman led it to sometimes be regarded as an important early feminist novel. Librivox.org offer three versions of this novel and we think we picked out the best one narrated by Elizabeth Klett, who is one of the most prolific and talented volunteer narrators at Librivox. Enjoy this novel on MP3 and now even M4B bookmarkable audiobook download.
10. Nightingale-Conant Podcasts
Download hundreds of podcast episodes from six new podcasts offered by the world leader in personal development since 1960: Nightingale-Conant. Each podcast covers a specific area of growth for your personal and professional life. And Nightingale-Conant has provided each podcast with a specific title and description so you can find exactly the podcasts you are looking for. Here they are with some descriptions of each podcast:
Mind and Body by Nightingale-Conant.com Podcast – On this podcast you'll learn from world-renowned experts about ways to improve your physical, mental, and emotional health. Teachers on this podcast include Luanne Oakes, Ph.D., author and inventor Doug Hall, American psychiatrist Gerald Epstein, and many other mind/body experts.
Wealth Building by Nightingale-Conant.com Podcast – Wealth wisdom from popular authors such as Joe Vitale, Dr. Dolf de Roos, Napoleon Hill, David Bach, Brian Tracy, Jay Abraham, Robert Kiyosaki, Robert G. Allen, and other teachers with tips for building wealth.
Spiritual Growth by Nightingale-Conant.com Podcast – Nourish your soul and energize your spirit with the wisdom of respected spiritual teachers such as Wayne Dyer, Gregg Braden, Byron Katie, Marianne Williamson, Stuart Wilde, Debbie Ford, Sonia Choquette, Richard Carlson, Dan Millman, Jon Kabat-Zinn, Deepak Chopra, Joan Borysenko, and more.
Business Strategy by Nightingale-Conant.com Podcast – Get the edge in business with top strategies from authors like Jay Abraham, Jay Conrad Levinson, Michael E. Gerber, Roger Dawson, Seth Godin, and other leading business speakers.
Sales Training by Nightingale-Conant.com Podcast – Boost your sales and learn some of the most effective strategies and techniques ever developed for prospecting, relationship building, negotiating, closing, increasing referrals and more. This podcast features advice from teachers like Zig Ziglar, Jeffrey J. Fox, Roger Dawson, Brian Tracy, and other sales leaders.
Personal Development by Nightingale-Conant.com Podcast – Master the critical skills of time management, communication, self-discipline, attitude and more, under the guidance of Earl Nightingale, Brian Tracy, Zig Ziglar, Tony Robbins, Les Brown, Vic Conant, Jim Rohn, Stephen Covey, Jack Canfield, Roger Love, Tony Alessandra, Denis Waitley, Marc Victor Hansen, and many, many more great authors.
Enjoy this great collection of podcasts from a personal growth company with 50 years experience: Nightingale-Conant!
9. 23 Intuitive Development Exercises from Sounds True
Listen to 23 Intuitive Development Exercises from Sounds True. In these exercises you'll hear teachers such as Judith Orloff, Caroline Myss, Cyndi Dale, Laura Alden Kamm, and many more. These teachers cover what intuition is and how you can further develop it. Note: These exercises are streaming audio only and not downloadable.
8. Faulkner at Virginia: An Audio Archive
Take writing classes from the great American author William Faulkner! In 1957 and 1958 Nobel Prize-winning American novelist William Faulkner served two terms as the University of Virginia's first Writer-in-Residence. During this time Faulkner spoke and answered questions at many of the writing and literature classes and these lectures were recorded on audio. In these classes Faulkner speaks about his craft and what he feels the role of the writer is. He also answers questions about his novels and comments on many writers of the 20th century. Throughout the talks he reads a dozen times from eight of his works. Also featured in the archive are addresses he gave at numerous university events. This audio archive is available from the University of Virginia on streaming audio through Quicktime. The audio quality varies, but for the most part it is very listenable. An invaluable resource for anyone interested in literature!
7. Dan Ariely: The Upside of Irrationality
Use irrationality to help you overcome bad habits and achieve your goals. Behavioral economist Dan Ariely's bestselling book Predictably Irrational showed how people frequently make irrational decisions regarding their health, their spending habits, and much more.
In this lecture Ariely talks about his latest book The Upside of Irrationality where he shows the negative and positive effects of irrationality and how we can use irrational means towards our own rational objectives. He tells of experiments and examples where irrational incentives were used to help fight global warming, to motivate people to take care of their health, and to prevent people from texting while they're driving. It's one of the most fun lectures we've listened to all year. This lecture is available on MP3 download and streaming video from the Forum Network.
6. How to Live on Twenty-Four Hours a Day
Listen to this short motivational audio book by British author Arnold Bennett. Written in 1910 this manual for managing your time contains ways to not only increase your productivity but also improve the quality of your daily life. Bennett addresses white-collar workers who begrudgingly work the standard 40 hours per week and see little time for anything else. He points to ways people can take advantage of the extra time they have away from work to improve the quality of their lives. He suggests waking up earlier, reading or reflecting on the train to work (or in today's case listening to audio books during your commute!), and taking advantage of the evenings and weekend time to improve yourself through reflection, the arts, and literature. It is a great examination on how we use our time and it's only 1 Hr. 30 Min. long. It is well narrated by Mark F. Smith at LibriVox.org.
5. Inside Personal Growth Podcast
Host Greg Voisen at www.insidepersonalgrowth.com has created over 200 podcasts interviewing top authors in the area of personal growth. As an example of podcast, Greg hosts author John Robbins who talks about his book The New Good Life: Living Better Than Ever in an Age of Less. Robbins recounts his story of rejecting his famliy fortune as the son of the founder of Baskin-Robbins to live a simple, self-sustaining, Thoreau-esque life, to then becoming a bestselling author with is book Diet for a New America, and then to losing most of his money in the stock market crash of 2008. He talks about how he has maintained balance through his ups and downs financially and how we can put our own financial situations into perspective. There are many more interesting interviews on the feed and all of the archive podcasts can be accessed on www.insidepersonalgrowth.com. Enjoy these podcasts from this exceptional collection of personal growth author interviews.
4. NPR Series: Books That Changed the World Podcast
This podcast is certain to get you interested in some of the books that have had the most impact in global history. Grove/Atlantic published a series of books by prominent writers focusing on the most significant works of literature that introduced groundbreaking ideas and altered the course of human history. This NPR series features 30-minute interviews that were conducted over time with the authors of all these books on NPR's Talk of the Nation program hosted by Neal Conan and featuring live callers from across the United States. In this series you'll hear:
Francis Wheen talks about Das Kapital and separates the ideas of Marx from the many applications of Marxism throughout history.

Karen Armstrong discusses how The Bible has been used historically in the traditions of Judaism and Christianity.

Christopher Hitchens speaks about Thomas Paine's views on the rights of man, religion, and the revolutions of his time.

Military historian Hew Strachan discusses Napoleonic military theorist Carl von Clausewitz's On War and how it influenced much of military strategy going into World War I & II.

Philosopher Simon Blackburn talks about Plato's The Republic including Plato's controversial arguments against art and democracy.

Darwin scholar Janet Browne talks about Darwin's theory of evolution and the significance of his book Origin of Species in science history.

Islamic studies professor Bruce Lawrence talks about The Koran and tries to explain its many interpretations throughout history.

Conservative author and satirist P.J. O'Rourke talks about Adam Smith's 900-page tome The Wealth of Nations and some of the brilliant ideas that Smith came up with about free markets while living in a largely agrarian society.
Listen to these podcasts on Books That Changed the World!
3. Stephen R. Covey on Living a Principle-Centered Life
Dr. Steven Covey, author of The 7 Habits of Highly Effective People gives an outstanding address at Montana State University on living a principally-centered life. He explains how those who live without principles tend to evaluate themselves according to what others think. He also encourages the incoming freshman he is addressing to not cram their studies in order to just get by in college, as that is a bad habit that Covey confesses he had which robbed him of much of the value of his early college education. This streaming video lecture is available on YouTube.
2. Justice: What's The Right Thing To Do?
In this complete, 12-lecture video course from Harvard University, Professor Michael Sandel presents his popular course which explores difficult moral dilemmas and how we respond to them. In the first lecture he presents a few complex moral dilemmas and asks his class how they would respond to these conundrums. Through the answers students give he brings into question the assumptions behind their moral reasoning. He briefly addresses the ideas of utilitarian philosopher Jeremy Bentham and tells of a true case which brings into question Bentham's creed of "the greatest good for the greatest number". It seems to be an interesting course and it is being offered totally free from Harvard University on streaming video through YouTube.
1. John Wooden on True Success
The legendary UCLA basketball coach John Wooden passed away in 2010 at the age of 99. Under Coach Wooden, UCLA won a record ten NCAA national championships in a 12-year period. John Wooden left a legacy of leadership wisdom through his numerous books including his conception of "the Pyramid of Success". In this talk delivered at the TED conference a few years ago, Wooden talks about true success being the satisfaction of knowing you that put forth your utmost effort in the game despite whether you win or lose. He readily quotes poetry and other sources of his inspiration throughout his life. This 20-minute talk is loaded with wisdom from a lifetime of success, and it is available on streaming video and video download from TED.com.
Enjoy these free resources and be sure to subscribe to our Free Resource of the Day Email!
February 28, 2011
There are a lot of great audio & video learning sites out there and visiting them all to find out what you're most interested in and what the latest audio & video titles are can be a daunting task. That's why we've assembled a list of the best Facebook pages to "Like" and follow if you're into audio & video learning. If you follow them then you'll get the latest updates from these pages in your Facebook news feed.
To start off with we highly recommend that you become a fan of our Facebook page as we're always posting great audio & video learning content both free and on sale along with coupons and deals and all sorts of great stuff. So please become a fan!
And here many other Facebook pages that are great to become a fan of if you're into audio & video learning.
Free Audio & Video Learning Sites:
The Veritas Forum – Audio & Video from Universities featuring leading Christian authors and thinkers.
www.facebook.com/veritasforum
Miller Center of Public Affairs – Audio of past presidents along with talks from notable historians and political science authors.
www.facebook.com/millercenter
Charlie Rose – Video interviews with today's newsmakers by acclaimed interviewer and broadcast journalist Charlie Rose.
www.facebook.com/CharlieRose
University of California Television (UCTV) – Talks on video recorded on the campuses of the University of California including the series Conversations with History.
www.facebook.com/uctelevision
ejunto – Free downloadable historical and philosophical audio books from the public domain.
www.facebook.com/ejunto
Big Think – A global forum for ideas with video interviews of over 1,000 experts, from hedge-fund managers to neuroscientists.
www.facebook.com/BigThinkdotcom
Lightsource.com – The leading provider of Christian video content on the Internet.
www.facebook.com/lightsourcecom
VideoLectures.NET – A free and open access educational video lectures repository featuring distinguished scholars and scientists.
www.facebook.com/videolectures
Bloggingheads.tv – Split-screen streaming videos featuring two intellectuals pontificating on a particular topic.
www.facebook.com/bloggingheads
BUniverse – Video content featuring lectures from Boston University.
www.facebook.com/pages/BUniverse/237670260377
C-SPAN (Cable-Satellite Public Affairs Network) – Public affairs videos including their excellent BookTV series.
www.facebook.com/CSPAN
Forum Network – Thousands of lectures by some of the world's foremost scholars, authors, artists, scientists, policy makers, and community leaders, available to citizens of the world for free on video and often MP3 audio download.
www.facebook.com/pages/Forum-Network/94732789533
Inside Personal Growth – Audio interviews with leading authors in the arena of personal growth available on streaming audio and MP3 download.
www.facebook.com/InsidePersonalGrowth
Academic Earth – Full video courses and lectures from the world's leading scholars.
www.facebook.com/academicearth
MIT World – 100s of videos from thought leaders at MIT along with visiting thinkers.
www.facebook.com/pages/MIT-World/203063341516
TED – The fascinating TED talks on audio & video.
www.facebook.com/TED
Audiobook Community – A website for audio book lovers.
www.facebook.com/pages/Audiobook-Community/122999947718161
New Dimensions Media – New ideas emerge from spirited conversation delivering life-affirming, socially and spiritually relevant information, practical knowledge, and perennial wisdom on streaming audio interviews.
www.facebook.com/newdimensionsmedia
Open Culture – Showcasing the best free educational audio & video on the internet.
www.facebook.com/openculture
FORA.tv – FORA.tv is the leading online destination for intelligent video programs on the people, issues, and ideas changing the world.
www.facebook.com/FORAtv
Audio Book Publishers & Retailers Facebook Pages:
AudiobookStand
www.facebook.com/pages/AudiobookStand/123171517731228
Booksfree – Online paperback and audio book rental service.
www.facebook.com/pages/Booksfree/77362132348
Audio Editions
www.facebook.com/pages/Audio-Editions/154032860765
FamilyAudioLibrary.com – Christian Audio Books on MP3 Download.
www.facebook.com/pages/FamilyAudioLibrarycom/144238886193
Soundview Executive Book Summaries – Audio and eBook summaries of the best business books.
www.facebook.com/businessbooks
The Teaching Company – Over 300 engaging courses on DVD, CD, and download featuring great teachers from the Ivy League, Stanford, and other leading universities.
www.facebook.com/GreatCourses
L.A. Theatre Works – Full cast dramatizations of plays on audio.
www.facebook.com/pages/LA-Theatre-Works/67857507770
christianaudio.com – The largest distributor of quality, Christian audio content on the Internet, publishing thoughtful classic & contemporary Christian audio books.
www.facebook.com/christianaudio
Random House Audiobooks
www.facebook.com/pages/Random-House-Audiobooks/193166293135
AudioFile Magazine – A magazine devoted reviewing the best new audio books.
www.facebook.com/audiofilemagazine
BetterListen.com – Spoken word titles feature some of the world's outstanding thinkers, authors, and healers.
www.facebook.com/betterlistenfanpage
BBC Audiobooks America
www.facebook.com/pages/BBC-Audiobooks-America/25327608401
Audible.com
www.facebook.com/audible.com
Simply Audiobooks
www.facebook.com/pages/Simply-Audiobooks/8350046275
Blackstone Audio
www.facebook.com/BlackstoneAudio
Hachette Audio
www.facebook.com/HachetteAudio
HighBridge Audio
www.facebook.com/pages/HighBridge-Audio/245678803468
Listen & Live Audio, Inc.
www.facebook.com/pages/Listen-Live-Audio-Inc/112167092748
Listening Library
www.facebook.com/pages/Listening-Library/20511269442
Macmillan Audio
www.facebook.com/MacmillanAudio
Naxos AudioBooks
www.facebook.com/pages/Naxos-AudioBooks/22876736265
The Modern Scholar – The Modern Scholar series from Recorded Books offers college-level courses taught by the world's most respected professors.
www.facebook.com/pages/The-Modern-Scholar/255330055313
Nightingale Conant – Audio & Video programs empowering you with the ideas, information, and tools you need to create an extraordinarily successful life.
www.facebook.com/pages/Nightingale-Conant/48362459595
Oasis Audio – Christian audio book publisher that publishes inspirational and self-help audio titles from a wide variety of sources.
www.facebook.com/OasisAudio
Pimsleur Language Programs
www.facebook.com/pages/Pimsleur-Language-Programs/118136133748
Sounds True – Multimedia publishing company that embraces the world's major spiritual traditions.
www.facebook.com/pages/Sounds-True/182708684718
Tantor Audio
www.facebook.com/TantorAudio
July 15, 2010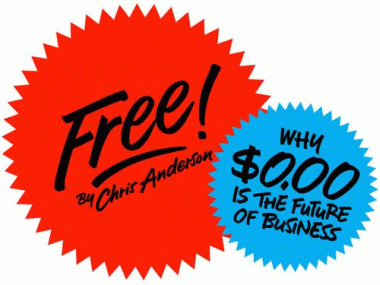 At LearnOutLoud.com we've been offering our Free Resource of the Day Email for four years now highlighting the best free audio & video you can learn from with over 1000 free resources featured. From this fourth year of free resources we made a list of the top 50 free resources which we've covered in our daily emailings.
And now here is the entire top 50 list of free audio & video resources with reviews counting down from number 50:
50. Richard Dawkins: The Universe is Queerer Than We Can Suppose
In this mind-bending lecture from TED.com, biologist Richard Dawkins examines the universe from the standpoint of contemporary science and finds that our universe is much stranger than we are capable of supposing. He provides many examples in the biological world about how assumptions such as a rock being solid and our bodies being the same throughout our life are incorrect. Stretch your perspective with Dawkin's case for "thinking the improbable". This talk is available on streaming video and MP3 download from the TED.com website.
49. The Inner Life of Democracy
In this talk from the WGBH Forum Network, the late author & activist Howard Zinn discusses his optimistic view of the future of American democracy and how activism by the people can lead to positive change. Zinn points out some of his heroes throughout history that have spoken truth to power. This talk serves as a brief summation of the ideas of the late Howard Zinn as he urges people to get involved in their democracy. It is available on streaming video and MP3 download from the Forum Network.
Listen to this 22-minute visualization & relaxation process for winding down in the evening from Dr. Patrick Porter. Combined with soothing music, this audio program is a great way to relax at end of the day. This free audio download was published through our TeachOutLoud service and is available on MP3 download through LearnOutLoud.com. Check out Over 20 Downloads by Dr. Patrick Porter, which he has published through our TeachOutLoud service.
47. Critical Condition: Health Care in America
In this hour-long lecture from the Chautauqua Institution, award-winning investigative journalists Donald Barlett & James Steele offer their findings on the current state of the American health care system. They present the data of how America is behind almost every major developed nation in terms of its health care rank, and yet Americans spend more than almost every major developed nation for their health care. Barlett & Steele conclude that the reason for this is that a for-profit health care system contains many factors that work against affordable, quality health care for all and they mention dozens of examples of irrational, profit-driven motives at work in the system. They propose a single payer health care plan like most other developed nations have, but they acknowledge that the prospects for such a plan are bleak when $2 trillion are at stake and the health insurance lobby is the largest in Washington. This talk is available on streaming video and MP3 download through FORA.tv.
46. 25 Life Purpose Lessons from Sounds True
Just in time for the New Year, Sounds True has launched a wonderful new section of their site that features 25 Life Purpose Lessons to help you grow in your passions, your career, and your wealth in the coming year. With 5-15 minute audio lessons from Sounds True's best business & wealth teachers such as Rick Jarow, Mark Albion, John Mackey, Fred Kofman, and Vicki Robin, these 25 life lessons will propel you into 2010 with vision & motivation. They've thoughtfully divided these lessons up into three sections.
45. The Life of Charles Darwin
In this lecture professor Chandak Sengoopta discusses the life of Charles Darwin covering the major events in Darwin's life including his voyage on the HMS Beagle and his eventual publication of On the Origin of Species in 1859. Professor Sengoopta covers a lot of Darwin's life in a short amount of time while providing many interesting facts about the man whose theory of evolution by natural selection revolutionized biology and greatly affected many other areas of society from the late 19th century up to the present day.
Listen to this podcast from American Public Media's Speaking of Faith program covering the topic of depression. Nearly ten million Americans are diagnosed with clinical depression, and if you have experienced depression or know someone who has then this audio program is a helpful resource covering the spiritual side of depression. In this podcast host Krista Tippett interviews author of The Noonday Demon: An Atlas of Depression Andrew Solomon, Quaker author & activist Parker Palmer, and poet Anita Barrows about their experiences with depression. Each author discusses some of the life-affirming, spiritual qualities that can come from someone who has survived a bout of depression. This podcast is available on MP3 download and streaming audio from the Speaking of Faith website.
43. Hiroshima and the Origins of the Cold War
In this lecture professor David Painter discusses the dropping of the atomic bomb on Hiroshima and Nagasaki in August of 1945 during the World War II. Professor Painter establishes how the groundwork for nuclear warfare was established by President Franklin Roosevelt. He then provides reasons why the new President Harry Truman decided to use nuclear weapons against Japan, and provides some criticisms that have been brought forward since then which argue that dropping the atomic bomb was not necessary and was not for the purpose of winning the war against Japan. In the aftermath of dropping the bomb, professor Painter shows how it created the origins of what would come to be known as the Cold War between the United States and the Soviet Union.
42. Learn French with Alexa Podcast
Learn French with Alexa is a fun french-language learning series of Podcasts designed for absolute beginners. With an enthusiastic style, Alexa bring 15 years of experience to a system that starts with hello and goodbye and carefully moves students further into more advanced territory. If you choose to subscribe on her site after listening to these free episodes, you not only continue the lesson plan but also get access to video and text supplements.
41. Doris Kearns Goodwin on Learning from Past Presidents
In this short lecture provided by TED Talks, Pulitzer Prize-winning biographer and historian Doris Kearns Goodwin explores what we can learn about life from the lives of the Great Presidents. In trying to balance work, love, and play, we see how the ambitious Lincoln was always trying to find respite in Shakespeare, and how Lyndon Johnson found it difficult adjusting to family life after the fast pace of the Presidency. Viewed through the prism of the Presidents, Goodwin demonstrates that even our most celebrated leaders had a hard time sustaining a balanced, happy life. This talk is available on streaming video and MP3 download.
40. Do What You Fear & Grow Stronger
Listen to this free 13-minute podcast by Project Management trainer & author Michael Greer. In this podcast Michael Greer begins with some quotes on overcoming fear and the importance of facing your fears. He tells a personal story of how he went from singing in the shower to singing for a rock band as a teenager, and the various steps he took to overcoming his fear of singing in front of a crowd. He also relates these methods of tackling fear to leadership & management and the ways leaders can encourage their teams to overcome fear. At the end of the podcast Greer recommends to get the audio book Feel the Fear and Do It Anyway by Susan Jeffers on LearnOutLoud.com (thanks Michael!) and to check out the wisdom he's gained from PhilosophersNotes.com.
39. Understanding the French Revolution
In this lecture esteemed professor Donald M.G. Sutherland sets out to define revolution and how the French Revolution has in turn changed the definition of revolution. He then examines a number of the proposed causes of the French Revolution that have been debated since then. He concludes that no one could've predicted in summer of 1789 that in a few years King Louis XVI would be executed, over 16,000 people would be killed by the guillotine during the Reign of Terror, and that a military officer named Napoleon Bonaparte would rise to become the dictator and emperor of France.
38. 18 Self-Healing Exercises from Sounds True
Listen to 18 Self-Healing Exercises from Sounds True with their Guide to Energy Healing. In these exercises you'll hear teachers such as Andrew Weil, Cyndi Dale, Caroline Myss, Jon Kabat-Zinn, and many more. Listen to Andrew Weil teaches his most powerful breathing technique for relaxation or to Shiva Rea as she leads a 20-minute yoga relaxation exercise covering the entire body. Enjoy these free self-healing exercises on streaming audio from Sounds True.
Author Walter Isaacson summarizes the life of Albert Einstein in this 1-hour talk from the Aspen Ideas Festival. Isaacson's book Einstein: His Life and Universe focuses on the creativity of Einstein which went far beyond the dry experiments we often associate with scientific practice. Isaacson attempts to present Einstein's life and ideas in a way that is accessible to the layperson, and in this talk he comes very close to doing just that. It's a great intro to Einstein. This talk is available on MP3 download and streaming video from FORA.tv.
36. A Time for Choosing (aka "The Speech")
Listen to this famous speech delivered by Ronald Reagan during the 1964 U.S. presidential election campaign on behalf of Republican candidate Barry Goldwater. In the speech Reagan delivers a powerful message against socialism and the expanding influence of the U.S. government in many sectors of American life. He also presents his case for using "peace through strength" to win the Cold War and defend democratic freedom against the expanding communism of the Soviet Union. This speech contains the backbone of Reagan's political philosophy which he carried out as president into the 1980s. The speech is available on MP3 download and streaming audio through American Rhetoric.
One of the most popular podcasts on our site is Joel Osteen's Audio Podcast. Joel Osteen is the pastor of Lakewood Church, the nation's largest and fastest growing church in the nation. Pastor Osteen is also the author of the bestselling book Your Best Life Now along with numerous other inspirational audio books. Each week on the podcast Pastor Osteen delivers a half-hour sermon. Enjoy this podcast from Joel Osteen.
34. Global Warming in Earth's History
In this lecture professor Michael B. McElroy introduces the worldwide experiment we have embarked on through the increase in global temperature. He covers some of the basics of global warming such as the greenhouse effect, the gases that contribute to global warming, and what creates the climate on Earth. He then puts humanity and global warming in the context of Earth's entire history going back 4.5 billion years ago. He uses a calendar year as a reference for Earth's history and places global warming at the last few seconds before midnight on December 31st. It's an excellent introductory lecture for placing global warming in global history.
33. Jimmy Wales and Andrew Keen Debate Web 2.0
In this debate from the Commonwealth Club of California journalist David Ewing Duncan moderates a debate over Web 2.0 between Wikipedia founder Jimmy Wales and author Andrew Keen. Keen brings up many interesting objections to Web 2.0 and its user-based sites such as Wikipedia, YouTube, and Craigslist. He feels these sites are undermining the ability for creative professionals to make a living because they give everything away for free. He also criticizes Wikipedia because the authors are anonymous and he feels an individual author is required in order to evaluate their writing. Wales feels that Web 2.0 has contributed to a growing creative class and that while the new Internet paradigm has created disruptions in the economy it ultimately leads to a better knowledge-based economy and a better world. This debate is available on streaming video and MP3 download from FORA.tv.
32. Benjamin Zander on Music and Passion
Lift your spirits with the power of classical music! Conductor Benjamin Zander shares his passion for classical music in this TED talk. While the statistics say 3% of the population are classical music lovers, Zander attempts to prove that we are all lovers of classical music. He takes listeners on a journey of what he calls one-buttock playing where the pianist is moved with the music and in turn moves the audience. He then plays a Chopin prelude and proves that nobody is tone deaf. This talk is available on streaming video and MP3 download from the TED.com website.
In this lecture Professor James Kaler puts Earth in perspective within the solar system, the galaxy, and the whole universe. He covers what makes a planet and the diversity of planets in our solar system discussing their size and their distance from the sun. Professor Kaler provides dozens of awe-inspiring facts about our solar system in this fascinating introductory astronomy lecture. This lecture is available for MP3 download on LearnOutLoud.com.
30. Seth Godin on Standing Out
Seth Godin feels that days of status quo marketing through the television industrial complex are coming to an end. People are too busy to pay attention to the nonstop advertising of average products for average people. What grabs people's attention is something remarkable, or rather something worth making a remark about. And their remarks spread the ideas or products to the world and make it a success. Learn about the cutting edge of spreading ideas with this talk by Seth Godin. This talk is available on streaming video and MP3 download from the TED.com website.
29. Is This Still the Age of Socialism?
In this lecture from the Intercollegiate Studies Institute, award-winning professor and historian Alan Charles Kors delivers an impassioned denouncement of socialism and ponders why the United States and other liberal democracies do not denounce socialism with the same fervor that is used in attacking Nazism. Professor Kors points out the atrocities of socialist and communist regimes throughout the 20th century and how they cost many more innocent lives than Hitler's Nazi government. He feels it is appalling that the crimes of Communist regimes are not taught along side the crimes of the Nazis in schools, and that the collapse of Communism is not commemorated with the same reverence as the victory over Nazi Germany. This lecture is available on streaming video and MP3 download from the Intercollegiate Studies Institute.
28. Mihaly Csikszentmihalyi on Flow
Check out this TED talk from psychology professor Mihaly Csikszentmihalyi who authored the book Flow: The Psychology of Optimal Experience. Csikszentmihalyi talks about how he became interested in psychology after World War II when he heard a lecture by Carl Jung. Csikszentmihalyi eventually began his psychological study of how average people become extraordinary which he attributes to the idea of "flow" when one become completely involved in an activity for its own sake. Csikszentmihalyi provides many examples of individuals who have tapped into this "flow" state. This talk is available on streaming video and MP3 download from the TED.com website.
27. Peikoff.com Q&A on Ayn Rand Podcast
Dr. Leonard Peikoff was a long time friend Ayn Rand and she designated him as her legal and intellectual heir. Carrying on Ayn Rand's Objectivist philosophy, Peikoff has been podcasting weekly for over a year with his Q&A format. In each episode he answers a number of questions that have been emailed to him and provides the answers that Ayn Rand had for many of the questions. Peikoff doesn't answer all of the questions emailed to him, but he claims to read them all, and he will answer just about any question whether it be in regards to philosophy, politics, ethics, art, sexuality, etc. With each question answered you get a better idea of what Objectivist philosophy is and it's the closest you're likely to get to hearing what Ayn Rand would think of things if she were still alive today.
26. 21 Meditation Exercises from Sounds True
Our good friends at the publisher Sounds True recently launched a section of their site which is their Guide to Meditation, designed for people who have heard about meditation but don''t know where to begin. The site features 21 free streaming audio meditations from many of Sounds True's best teachers including Shinzen Young, Adyashanti, Jack Kornfield, Pema Chodron, and more. Listen to some of these great free meditations today!
25. Teddy Roosevelt
In this first lecture in a series touching on how the U.S. Presidency changed during the 20th century, noted historian Robert Dallek begins with his take on Theodore Roosevelt. In this concise biographical sketch, Dallek describes Roosevelt as the great president that arrived at the turn of the century, painting the portrait of a charismatic visionary that cast a long shadow on his successor, President William H. Taft. In this introduction, Dallek develops themes that run throughout the course, providing students with an unparalleled view of how modern America was shaped by the men that led it.
24. Anton Chekhov Select Stories Podcast
This podcast is a compilation of over 20 short stories written by the great Russian short-story writer Anton Chekhov. Most of the stories are fifteen minutes long or less, so you can listen to a number of them and take in the insightful moments in the everyday lives of 19th Century Russians that Chekhov captures. With classic translations by Constance Garnett, Marian Fell, and others, this podcast serves as an excellent introduction to Chekhov's stories. They are all wonderfully narrated by Alan Davis Drake, and you can browse hundreds of other recordings by him at: http://drakesdoor.org/blog/.
23. Introduction to Macroeconomics and Microeconomics
In this lecture Professor Navarro talks about the basics of macroeconomics and microeconomics. He provides numerous real life examples about how both macroeconomics and microeconomics affect our personal and professional lives. Professor Navarro is able to articulate a number of economic principles in a clear and concise way that is relevant to everyday life. This lecture is available for MP3 download on LearnOutLoud.com.
22. Monday Again?!: Four Essentials For A Healthy Lifestyle
Start your Monday with this free audio book titled appropriately enough Monday Again?!: Four Essentials For A Healthy Lifestyle by Marquese Martin-Hayes. In the 1-hour book Marquese lays out strategies to use your thoughts in order to change our perspective on Mondays and on everyday! Marquese published this titles through our TeachOutLoud service. It sounds like a very good listen.
21. Neil deGrasse Tyson: The Pluto Files
Astrophysicist Neil deGrasse Tyson discusses his newest book on Pluto's recent demotion in this humorous interview conducted at the Los Angeles Public Library. In a style all his own, Tyson describes the uproar created when he helped demote Pluto to a new class of planetoid, even going as far as to cite letters from school children decrying his stance. He also goes on to answer many pressing (and not so pressing) scientific questions; including the role science has played in the Bush administration, and whether or not the world will end in 2012. This talk is available on streaming video and MP3 download from FORA.tv.
20. Beyond Genre: Making Space for Greatness
Rick Rubin has produced an unbelievable number of hit records with talented artists ranging from LL Cool J and The Beastie Boys to Johnny Cash and Tom Petty. What's his secret? Ken Wilber tries to get to the bottom of it in this interview from Integral Naked. Rubin provides some great insights into creativity that can be applied to artists in any medium. This title is being offered for free on MP3 download through our partnership with Integral Naked.
19. How to Speak and Write Correctly
Listen to this classic text on how to speak and write correctly in English. The author Joseph Devlin purports that the book "is merely an effort to help ordinary, everyday people to express themselves in ordinary, everyday language, in a proper manner." Published in 1910 this book is still useful for learning how to create sentences, use figures of speech, write letters, and more. This download is available from Librivox.org on MP3 download and it is read by a number of their volunteer narrators including David Barnes, Kara Shallenberg, and Hugh McGuire. Start improving your writing and speaking today!
18. Sounds True: Insights at the Edge Podcast
Listen to the best podcast yet from the publisher Sounds True! In this podcast Tami Simon, Founder of Sounds True, interviews spiritual teachers, visionary writers, and living luminaries about their newest work and current challenges of their inner inquiry and outer contribution to the world. She interviews Vietnamese Zen Buddhist monk Thich Nhat Hanh. Tami asks him questions about his life as a peace activist. Other authors she interviews include Ken Wilber, Caroline Myss, Jack Kornfield, Geneen Roth, Dr. Ervin Laszlo, Sharon Salzberg, and more. Subscribe to this great podcast today!
17. The Foundations of Language
In this lecture Professor Michael Drout focuses on language as a whole and how it develops and is learned. He points out the amazing ability that children have for speaking and comprehending a language they are immersed in until they reach about six years old without having to "learn" the language at all. While the origins of human language are endlessly debated, he does provide some interesting examples of how languages develop such as through mixing of people speaking different languages in the case of Hawaiian Creole, and through the isolation of people developing different languages over time in the case of the over 850 indigenous languages spoken in Papua New Guinea.
16. Time Management
Carnegie Mellon Professor Randy Pausch is best known for his talk "The Last Lecture: Achieving Your Childhood Dreams" which he gave while he had terminal cancer about a year before he passed away on July 25, 2008. After that lecture he gave another great lecture at the University of Virginia in November 2007 on "Time Management". Pausch clearly learned from the best when it came to time management and in this hour long talk he packs in advice on time management for almost every area of your life such as prioritizing tasks, managing meetings & phone calls, delegating assignments, dealing with email, and also taking time to say thank you. He ends the lecture with a poignant reminder that the more efficient you are the more you can spend time with the ones you love because some day you might wake up and find out you don't have much time left.
15. Romeo and Juliet
In this audio lecture provided as part of the Modern Scholar Series, noted author and literary critic Harold Bloom provides his unparalleled analysis of Shakespeare's tragic love story. Focusing his attenion squarely on the role Juliet plays in the drama, Bloom argues that it is her characterization and dialogue that marks the beginning of Shakespeare's maturity as an artist. In this tale we see what may be the definitive portrait of a woman in love, and indeed, Juliet's ability to find words for complicated emotions is a major reason Romeo and Juliet have become the romantic ideal. This lecture is available on MP3 Download from LearnOutLoud.com.
14. Barry Schwartz: The Paradox of Choice VS. Malcolm Gladwell: What We Can Learn From Spaghetti Sauce
In this free resource we're featuring two free talks from TED.com because they fit so well together. Malcolm Gladwell and Barry Schwartz ruminate on the positives and negatives of having such as vast array of choices in our advanced capitalist societies. Do more choices provide us with more happiness or not? You decide.
Barry Schwartz: The Paradox of Choice: Barry Schwartz, author of The Paradox of Choice: Why More Is Less, discusses some of the observations he makes in his book in this talk from the TED conference. He argues that the vast explosion of choices in advanced capitalist societies has led to increased paralysis in terms of decision making and ultimately decreased satisfaction. He provides a number of examples to back up his thesis that more choice and individual freedom is not always best. This talk is available on streaming video and MP3 download from the TED.com website.
Malcolm Gladwell: What We Can Learn From Spaghetti Sauce: In this interesting talk delivered by bestselling author Malcolm Gladwell, he explores how the food industry went from looking for the perfect single spaghetti sauce recipe to a more diverse approach of creating a variety of spaghetti sauces to suit the desires of shoppers. He examines this trend through one of its main proponents Howard Moskowitz who used the field of psychophysics to create a variety of original sauces for Prego in the 1980s. Once this variability was proven to be successful it spread to the rest of the food industry, and Gladwell feels we are all happier for this increase in choices. This talk is available on streaming video and MP3 download from the TED.com website.
It's back to school time and before cramming our brains with new knowledge, let us ask, "What is Knowledge?" In this lecture, Professor Colin McGinn deciphers what we mean when we say we 'know' something to be true. He traces the history of philosophical skepticism, giving the listener several historical arguments for the theory of knowledge, and also touching on arguments made by the likes of Plato, Descartes, and other important philosophers. This lecture is a foundational exercise for the rest of the program, with McGinn arguing that for someone to begin thinking philosophically, he or she must first understand the methods of thinking that go into the pursuit of true knowledge.
12. The Last Lecture: Achieving Your Childhood Dreams
You can now watch Randy Pausch's Last Lecture on "Achieving Your Childhood Dreams" in its entirety on YouTube. If you've not heard of this lecture it was a lecture delivered on September 18, 2007 by Carnegie Mellon Professor Randy Pausch who had been diagnosed with a terminal case of pancreatic cancer. In this lecture Professor Pausch talks about how to live your life through the many lessons he had learned in his quest for achieving his childhood dreams. With humor and upbeat energy, he also talks about the many ways in which he inspired his students to achieve their dreams, many of which he lived to see come true. Professor Randy Pausch passed away on July 25, 2008, yet this lecture continues to inspire millions through Pausch's enduring lessons about life.
We've recently launched a new podcast called The Novella Podcast. It will feature one audio book at a time that is longer than a short story, but shorter than your typical novel. In the past we've featured on the podcast the classic German novella Metamorphosis by Franz Kafka and Death in Venice by Thomas Mann. Please listen to and subscribe to our latest podcast so you don't miss a novella!
10. A Beautiful Mind: Genius, Madness, Reawakening
Listen to the truly inspiring story of mathematician John Nash as told by the author of A Beautiful Mind Dr. Sylvia Nasar. In this amazing one-hour lecture Dr. Nasar tells of the rise of John Nash as a genius in mathematics and his eventual downward spiral into paranoid schizophrenia which was followed by an amazing resurgence from his mental illness in his later years culminating in winning the Nobel Prize in Economics in 1994. It's a remarkable story and a must-watch lecture if you've never seen it before. Dr. Nasar delivers the story with clarity and heartfelt emotion. It is available on streaming video from MIT World.
9. CBC Radio: Beethoven's Nine Symphonies in 9 Days Podcast
In this podcast from Canadian public radio, host Bill Richardson has nine conversations with the Music Director of the Vancouver Symphony Orchestra Bramwell Tovey about the nine symphonies composed by Ludwig van Beethoven. With a piano by his side to play certain sections of the symphonies, Bramwell Tovey breaks down each symphony into its specific movements and demonstrates the ingenious innovations that Beethoven brought to this type of musical composition. Tovey also tells the stories behind each symphony, including the famous Symphony No. 5 and the Symphony No. 9 with its "Ode to Joy" finale that Beethoven composed when he was completely deaf. This outstanding podcast basically serves as a free audio course covering all of Beethoven's Symphonies.
8. The Art of Original Thinking
Author Jan Phillips is currently offering her audio book The Art of Original Thinking: The Making of a Thought Leader for free on MP3 audio download directly through LearnOutLoud.com. This unabridged 6-hour audio book sets out to inspire new thought leaders for the new global paradigm we are entering. She provides many insights from her own life and quotes other unique thought leaders to aid us in creatively thinking outside of the box. She also explores the new thinking that is emerging in the areas of business, politics, religion, the environment, and more. Download this free audio book generously offered by author Jan Phillips and feel free to check out her website: www.janphillips.com.
7. Introduction to Human Anatomy
Learn about your body with this lecture delivered by Professor John K. Young on the axial skeleton of the human. Professor Young starts the lecture with some definitions of basic human anatomy terms. He then proceeds to cover the axial skeleton of a human starting with the cranium and proceeding down the spinal cord with many interesting tidbits along the way. Professor Young proves that studying human anatomy doesn't require diagrams as we have our own human anatomical specimen right at our fingertips. He points out many of the bones along the way which you can touch while listening (just keep one hand on the wheel if you're driving!).
6. Israel and Palestine After Disengagement: Where Do We Go From Here?
Listen to one of the liveliest debate we've ever heard between Noam Chomsky and Alan M. Dershowitz over ways to find peace in the Israeli-Palestinian conflict that has been going on for almost a century now. These two prominent intellectuals have been writing on the conflict for a number of decades and it makes for a very engaging debate regardless of where you stand or how much you know about the Israeli-Palestinian conflict. Dershowitz argues that the Palestinians should've accepted the terms during the Camp David Summit in 2000, and that now is a critical time for reaching a peace agreement. Chomsky feels that the terms offered the Palestinians at Camp David were unreasonable and that a two-state solution should follow the ideas presented at the Taba Summit in 2001. The debate goes into many other areas surrounding maps, human rights, and terrorism, along with lots of interesting questions asked from the audience. This debate was conducted at Harvard University's Institute of Politics in 2005, and it is available streaming video through Real Player on the University Channel website.
5. Jill Bolte Taylor's Stroke of Insight
In this moving talk delivered at the TED conference, brain researcher Jill Bolte Taylor provides a first-person account of her own stroke and the experience of losing control of her bodily functions as well the functions of the left side of her brain. Instead of it being a painful or frightening experience, she said the stroke put her in a intense state of bliss and nirvana. Sharing this experience became her motivation for recovery. This talk is available on streaming video and MP3 download from the TED.com website.
4. 12 Shakespeare Plays from Speak the Speech
We found a great resource for listening to Shakespeare's plays on audio. Speak the Speech is a non-profit audio theatre company dedicated to providing freely available Shakespearean audio performances online. Collaborating with a full cast of actors in Portland, Oregon, they've recorded some of the best audio versions of Shakespeare's plays available and they've made them available for free on MP3 download through their website. Thanks to Speak the Speech for informing us of their great audio dramas of Shakespeare's plays!
Listen to this truly inspiring address by legendary American college basketball coach Jimmy Valvano, delivered just a few months before he died of cancer. Valvano encourages us to laugh, think, and cry everyday and to never give up which is the motto of The V Foundation which he established as a charitable organization dedicated to saving lives by helping to find a cure for cancer. This 13-minute speech is available on streaming video through YouTube and MP3 Download through American Rhetoric.
2. Introductions to World Literature
Download these outstanding, brief introductions to classic literature written and read by Peter Whitfield and offered on MP3 download from NAXOS AudioBooks. Derived from his book A Universe of Books, Whitfield offers glimpses of the significance of a number of classic literary works from throughout history and around the world. We suggest starting with his introductory essay "The Life of Man – The Life of Books" in which he argues for the importance of reading the classics in contemporary life. From there you can pick and choose from a list of superb intros that are sure to spark your interest into reading some of the all-time classics of literature. Enjoy these free introductions from best publisher of classic literature: NAXOS AudioBooks.
1. Free: The Future of a Radical Price (Unabridged) and Free (Abridged)
And how could we not make our top free resource of 2009 to be the audio book of Chris Anderson's FREE: The Future of a Radical Price. Chris Anderson is the Editor-in-chief of Wired Magazine and the author of The Long Tail: Why the Future of Business Is Selling Less of More. In practicing what he preaches, Anderson and his publisher Hyperion are giving away his new audio book for free!
We've all listened to it here at LearnOutLoud.com and it truly is a fascinating look into the history of the free economy. Going back to the early 1900s he talks about how the creators of Jell-O boosted their product to worldwide success by giving away enormous numbers of free Jell-O cookbooks. He gives many such examples of how businesses leveraged "free" throughout the 20th century, and then examines when the free economy really took off in the digital age. Anderson explores free open source software, free Google products, the free encyclopedia Wikipedia, free classified ads on Craiglist, free music downloads both legal & illegal, and much more. He shows how the idea of free in the digital age has disrupted whole industries while at the same time creating a massive new "free" economy. Throughout the book Anderson explores countless ways that businesses are monetizing "free" in every industry. The audio book is a comprehensive exploration of the history, business, technology, and economics of "free". You can download this audio book unabridged on iTunes, Audible.com, Wired.com, or right off our site as a podcast. And you can download the abridged version from the Hyperion website if you enter in your email address. Both versions are narrated by Mr. Anderson himself.
Enjoy these free resources and be sure to subscribe to our Free Resource of the Day Email.
June 30, 2010
We now feature 150 newsletters in our LearnOutLoud.com E-Magazine going all the way back to our first newsletter which we sent out five years ago in June of 2005. We have now renamed the newsletters so they're easier to browse through and find what you are looking for. Throughout the newsletters you will find an impressive collection of audio books, podcasts, and free audio & video that you can learn from. Check out all our newsletters right here:
Browse 150 Newsletters in Our Archive
And we'll also highlight a few of our most popular and most clicked through newsletters which you'll want to check out:
Top 40 Free Audio Books on the Internet – The best 40 audio books we've featured in our free resource emails.
Thoreau's Disobedience, Dr. Daniel Amen Audio, & TeachOutLoud Newbies – Psychology audio from Daniel Amen and newly self-published audio from TeachOutLoud.
Top 50 Books, Lectures, & Speeches on Audio – A top 50 list compiled from titles we've featured in our free resource emails.
Classics of Western Philosophy – Featuring the third volume of our popular philosophy audio books.
Learn About Famous Paintings on Audio – Announcing our unique audio book Art Masterpieces which features famous paintings along with commentaries.
Law of Attraction Teachers on Audio – Featuring teachers in the movie The Secret and other authors who've taught on the law of attraction.
Academic "101" Introductions On Audio and Video – Our Back to School Special with introductions to major academic subjects.
Download Think and Grow Rich & Other Napoleon Hill Titles – Showcasing the audio books of Napoleon Hill and the only version of Think & Grow Rich endorsed by the Napoleon Hill Foundation.
Audio Book Subscriptions – Offering 40 free audio books to subscribers.
World Religions Special – Featuring religion courses, Templeton Foundation audiobooks, and the top 20 free resources to learn about World Religions.
New Literature from NAXOs, 10 Free Lectures, 10 Free Debates – Featuring NAXOs classic literature audio, 10 free Modern Scholar lectures, and the top ten free debates on audio & video.
Ten Famous Speeches in American History – Featuring ten great American speeches, a free download of Thomas Paine's Common Sense, and American classics to download.
Best Self Help Books from Simon & Schuster Audio – Classic and contemporary self development books with titles by Tony Robbins, David Allen, Dale Carnegie, Norman Vincent Peale, His Holiness the Dalai Lama, Joel Osteen, Donald Trump, Thomas J. Stanley, and more.
Spiritual Courses from Sounds True – New downloadable courses from Sounds True along with free self-healing & meditation exercises.
Top 50 Free Motivational Resources – 50 great motivators from our New Year special along with downloads from Made For Success.
1000 Free Audio Books on MP3 – We celebrate our 5th anniversary and our 1000th Free Resource of the Day Email by featuring the best of 1000 new free audio books from LibriVox.
Audio Courses from UC-Berkeley and Modern Scholar – Showcasing 25 new free courses from UC-Berkeley and 8 new courses from Modern Scholar.
TeachOutLoud Free Stuff Section – Recently sent out newsletter highlighting over 700 free downloads and podcasts published through our TeachOutLoud section.
Enjoy the breadth and depth of audio and video learning resources in these 150 LearnOutLoud newsletters.
September 29, 2009
With the current debate over health care reform going on in the United States, we thought it would be a good time to add a category that's been long overdue on our site. No matter what your stance is regarding the future of health care in the United States, we can all agree that it is our responsibility to do our best at taking care of our own health. At LearnOutLoud.com, we are are devoted to promoting the best knowledge available regarding taking care of one's physical health and preventing illness & disease. And we also feature many resources for taking care of your mental, emotional, and social health. So in this blog we'll focus on the best titles for taking care of your health within our brand new category.
We have just created a new category on our site devoted entirely to Aging. For this new category we gathered all of our Self Development titles that deal with the many aspects of aging such as dealing with physical pain, maintaining a youthful mind & body, planning for retirement, preventing & confronting cancer, heart disease, and other serious illness, and facing death & coping with grief. You can browse our Aging category right here:
Browse Our New "Aging" Category Featuring Audio Books, Podcasts, and Free Titles
Here are some top audio books from our Aging category that deal with taking care of all aspects of your health:
21 Great Ways to Live to Be 100 by Brian Tracy
Advice on Dying by His Holiness the Dalai Lama
Ageless Face, Ageless Mind by Dr. Nicholas Perricone
Cancer by Louise L. Hay
Conscious Aging by Ram Dass
The Grief Process by Stephen Levine
Grow Younger, Live Longer by Deepak Chopra
Healthy Aging by Andrew Weil
Leap!: What Will We Do with the Rest of Our Lives?: Reflections from the Boomer Generation by Sara Davidson
The Men's Health Longevity Program by The Editors of Men's Health Magazine
Pain Relief by Dr. Arnd Stein
Purpose and Power in Retirement by Harold G. Koenig
Retiring Right Freeway Guide by Jim Selman
Sage-Ing While Age-Ing by Shirley MacLaine
The Second Half of Life by Angeles Arrien
Ultraprevention: The 6-Week Plan That Will Make You Healthy for Life by Mark Hyman & Mark Liponis
Walking through the Storm by Andrew Weil, Loretta LaRoche, Larry Dossey, M.D., and more
A Year to Live by Stephen Levine
And along with these audio books, we certainly want to feature some free resources and podcasts that you can learn from on the topic of staying healthy while aging:
Boosting the Brain's Power Into Old Age by Dr. Dharma Singh Khalsa
How Cancer Begins by Robert Weinberg
Nutrition and Physical Activity for a Lifetime by Christina Economos
Aging Gratefully Podcast by Peter Brill
Take One Step for a Healthy Heart Podcast by Dr. Michael F. Roizen
July 31, 2009
We thought we'd post our Facebook Fan Box to our blog here so you can follow the links to great free audio & video learning resources as we post them there. You can also click through to become a Fan. If you're not on Facebook, no big deal. Just bookmark this page or click through to our fan page and bookmark it:
We also have the URL: www.facebook.com/audiobooks which we use for more general audio book news. You can add this profile as a friend by clicking the badge below:
Learn Out Loud


Create Your Badge
June 24, 2009
Listen to the free wealth building & personal finance audio books, podcasts, and lectures with these 15 free resources on audio & video. For the past many years we've featured hundreds of free audio & video resources as part of our Free Resource of the Day Emails. At LearnOutLoud.com, we're committed to helping you find the best ways to build wealth and abundance in your life. To this end, we've collected a list of the top 15 free audio, video and podcast resources dedicated to building your personal financial security. Among the items listed here, you'll find a wide range of topics covered, including basic wealth principles, how to get debt-free, and where to invest your money wisely. Leading financial advisers, such as Suze Orman and Mary Buffett are included here to give you a well-rounded idea of where you can take the money you have, and build on it to achieve the wealth you deserve. Click below to get started on your path to financial freedom:
Download this free audio book of wealth advice by Richard Parkes Cordock. Drawing off some of the ideas of Napoleon Hill's Think & Grow Rich and inspired by the true story of a flight with Sir Richard Branson, Millionaire Upgrade tells the story of man who gets on a plane and sits next to a self-made millionaire who lets him in on the secrets of his business success. The book contains entrepreneurship advice for anyone looking for something more than being a standard employee at a job they aren't passionate about. It's narrative structure provides for very enjoyable listening with key lessons emphasized along the way. This audio book is available to download for free from Audible.com, and it's also available on MP3 audio download from the Millionaire MBA website. We've provided links to both on our page.
2. The Fundamental Principles of Personal Wealth
Listen to this free audio book entitled The Fundamental Principles of Personal Wealth. This motivational, one-hour audio book examines the methods for gaining wealth in all aspects of one's life. It covers how to shape one's thoughts and emotions in order to thrive in the area of wealth. This audio book is available on MP3 download from TFPPW.com.
3. Money Girl's Quick and Dirty Tips for a Richer Life Podcast
Money Girl Laura Adams provides some great finance & investment tips on this excellent addition to the Quick and Dirty Tips series of podcasts. She gets straight to the point in clear language regarding the money topics she is covering. In recent podcasts she gives basic tips on optimizing your credit score, getting the best mortgage, starting out in investing, and a whole lot more in over 60 podcasts on the feed. It's a great way to get clear overview of the often confusing world of personal finance & investing.
Listen & subscribe to LearnOutLoud's latest podcast release: The Wealth Wisdom Podcast. In the coming weeks we'll be showcasing classic wisdom on business & finance from many wealth & success classics. We're offering for free Benjamin Franklin's The Way to Wealth, which is an essay written by Franklin that contains a condensed collection of the wealth advice he had presented in Poor Richard's Almanac during its first 25 years of publication.
We're continuing to put up free audio books on our YouTube channel! You can now listen to Russell H. Conwell's wealth wisdom classic Acres of Diamonds through our YouTube channel. Originating from a speech that Conwell delivered thousands of times throughout the United States, this book provides wisdom on finding opportunity and fortune within one's own community. Russell Conwell was a Baptist minister and an outstanding orator, and his words are well-narrated here by Jon Reiss. Listen to this classic work on how to find wealth and prosperity no matter where you are. It is available to stream for free on YouTube and with a running time of 1 Hr. 15 Min. it makes for an easy YouTube listen. Note: We've embedded the YouTube video on the product page to listen to in its entirety. If you want to download it on audio we're offering it at a low price.
6. Extra Tips for The Freeway Guide to Maximizing Your Money
In this downloadable offering from the The Freeway Guides, financial expert Peter Bielagus gives tips to maximize your money. He covers ways to improve your credit score, to pick your financial advisor, to choose the right loan for a home. and how to get the most out of applying for financial aid. This title is available on MP3 download directly through LearnOutLoud.com.
7. Mary Buffett: The Tao of Warren Buffet
As Warren Buffet's daughter-in-law, Mary Buffett learned the investment wisdom of Buffet over the course of 12 years and then wrote her bestselling book Buffetology. In this 30-minute talk delivered at Books, Inc. Mary Buffet talks about her latest book The Tao of Warren Buffett and provides some of the basic principles which Warren Buffet uses when he decides what to invest in. Learn the methods which Warren Buffett used to turn $105,000 into $20 billion. This talks is available on streaming video and MP3 download from FORA.tv.
8. Oprah.com's Money Channel Podcast
Listen to or watch Oprah.com's Money Channel Podcast. In this podcast Oprah Winfrey chats with financial expert Suze Orman about a financial action plan for 2009. During the webcast listeners call in and ask Orman questions and she provides a lot of sound financial advice in this one hour and 30 minute podcast. She provides tough answers regarding credit cards, personal expenses, and more for surviving in these challenging financial times. Learn about personal finance in this podcast from Oprah.com.
9. Money, Mission & Meaning Podcast
Listen to this podcast from PersonalLifeMedia.com called the Money, Mission & Meaning Podcast hosted by CEO Mark Micheal Lewis. This podcast explores ways to unite personal meaning and professional mission in business. Lewis interviews a number of corporate coaches, entrepreneurs, and other business leaders who are creating synergy between purpose and profitability. Lewis also explores on his own the psychology behind goal setting, and what does and doesn't work. It's an interesting podcast for those looking to discover more meaning in their work life.
A volunteer narrator at Librivox.org has recorded The Science of Getting Rich by Wallace D. Wattles. The book is a cornerstone of personal growth and wealth building. This 2-hour audio book is narrated by Diana Majlinger. About this audio book: This book is a practical manual. It is intended for the men and women whose most pressing need is for money; who wish to get rich first, and philosophize afterward. It is for those who have, so far, found neither the time, the means, nor the opportunity to study this matter deeply, but who want results and who are willing to take the conclusions of science as a basis for action, without going into all the processes by which those conclusions were reached.
11. Free: The Future of a Radical Price (Unabridged)
Editor-in-chief of Wired Magazine Chris Anderson follows up his bestselling book The Long Tail: Why the Future of Business Is Selling Less of More, with his new book Free: The Future of a Radical Price. And in practicing what he preaches, Anderson and his publisher Hyperion are giving away his new audio book for free! We've listened to the prologue and it sounds like a very interesting book regarding the future of business in the digital age. You can download this audio book unabridged on iTunes, Audible.com, and Wired.com. Or you can download the abridged version from the Hyperion website if you enter in your email address. Both versions are narrated by Mr. Anderson himself.
12. Financial Evolution: Inspiration for Debt-Free Living
Download and listen to this free 3-hour audio book written and read by Greg M. Wells who provides a personal account of ways to control your finances and remain debt free. With a background in sales & advertising as well as communications & voice over, Wells is able to provide methods for avoiding the lure of advertising when one cannot afford big purchases. He also delivers numerous methods on how to budget one's finances and reduce debt. Wells' narration of the audio book is enjoyable and highly listenable. This free audio book was published through our TeachOutLoud service and is available on MP3 download.
13. Phil Town's Rule Number 1 Podcast
Listen to author Phil Town's investment advice on his Rule #1 Podcast. Town's Rule #1 for investing is "don't lose money" and all of his advice stems from this rule. Following the advice of investors Benjamin Graham and Warren Buffett, Town is a regular guy who gives practical advice to investors who don't have many hours of week to spend analyzing their stocks. Enjoy these free 15-minute podcasts from Phil Town.
Bestselling author and financial advisor Suze Orman spoke at Google last year delivering a lot of great financial advice with candor and wit. She starts the talk by telling her rags to riches story from living in a van in Berkeley, California and working as a waitress to learning about finance and becoming a top employee at Merrill Lynch. Orman's advice focuses on the current state of the economy and what to do and not to do when it comes to credit cards, real estate, retirement plans, and a lot of other big personal finance issues. Watch this one hour talk of Suze Orman at Google.
15. Ragged Dick
Listen to Horatio Alger, Jr.'s success classic Ragged Dick. Famous for his rags to riches stories, Horatio Alger wrote over 100 novels in the 19th century. Most of them deal with characters which rose out of poverty to achieve the American dream of wealth and success through hard work, courage, and determination.
We've been sending out our Free Resource of the Day Emails for many years now. If you've not subscribed yet, we highly encourage you to do so.