December 19, 2008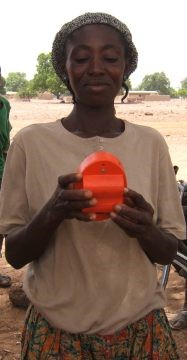 Between now and December 31, 2008, LearnOutLoud is donating $1 from every order placed on LearnOutLoud.com to Literacy Bridge, a nonprofit charity that distributes Talking Book Devices to impoverished rural areas with low literacy levels. Their pilot program is beginning by providing Talking Book Devices to families in the rural north of Ghana. You can learn more about there program here:
So feel free to place an order with LearnOutLoud.com before the end of 2008 (even if it's for a $1 audio book), knowing that $1 from every order you place will be donated to Literacy Bridge. Literacy Bridge is promising that all funds raised by December 31, 2008 will be applied directly to their pilot tests and not to administrative costs. So help the nation of Ghana to learn out loud today, when you place an order on LearnOutLoud.com:
December 16, 2008
Still don't know what to get a friend or family member for Christmas? We've got a great (and a bit biased…) suggestion: Audiobooks. Why are audiobooks such great gifts? Because they don't require the recipient to take any time out of his or her day to listen to. They can just pop the audiobook on while driving to work, exercising, etc. and each time they'll think of you and thank you for making their commute or workout a
little more interesting.
To help you out in finding an affordable stocking stuffer we've put together all of our titles on sale for less than $20 in LearnOutLoud.com's Audiobook Outlet. Here you can browse titles by category that are Under $5.00, Under $10.00, Under $15.00, and Under $20.00. Find a great affordable gift in the LearnOutLoud.com's Outlet:
LearnOutLoud.com's Audiobook Outlet
We've also put together this list of the 50 best stocking stuffers available for under $20:
Arts & Entertainment:
New and Not Bad Pretty Good Jokes by Garrison Keillor
How to Ruin Your Life by Ben Stein
The Hitchhiker's Guide to the Galaxy Live in Concert by Douglas Adams
Keyboard Conversations: The Power and Passion of Beethoven by Jeffrey Siegel
David Sedaris Live at Carnegie Hall
Biography:
This I Believe by Jay Allison
Running with Scissors by Augusten Burroughs
Tuesdays with Morrie by Mitch Albom
An Hour Before Daylight by Jimmy Carter
The Life and Works of William Butler Yeats by John Kavanagh
Anne Frank's Story by Carol Ann Lee
Business:
Richest Man in Babylon and The Magic Story by George S. Clason
Think & Grow Rich: Instant Motivator by Napoleon Hill
Personal Finance for Dummies, 5th Edition by Eric Tyson
The 4 Disciplines of Execution by Stephen R. Covey
History:
Martin Luther King Jr.: We Shall Overcome
Flags of Our Fathers by James Bradley
Famous Americans in History by Barnaby Chesterman
Literature:
Horton Hears a Who and Other Sounds of Dr. Seuss
And Still I Rise by Maya Angelou
Essential Walt Whitman
Prince Caspian by C.S. Lewis
Oedipus the King by Sophocles
A Child's Christmas in Wales by Dylan Thomas
The Great Gatsby by F. Scott Fitzgerald
Roots: The Saga of an American Family by Alex Haley
Religion & Spirituality:
The Word of Promise: Christmas Story
The Hiding Place by Corrie ten Boom
More Than a Carpenter Today by Josh McDowell
The Beginner's Guide to Buddhism by Jack Kornfield
Zen Flesh, Zen Bones
The 100 Minute Bible
How to Pray by R.A. Torrey
The Meaning of Life by His Holiness the Dalai Lama
Self Development:
Mindfulness for Beginners by Jon Kabat-Zinn
101 Ways To Transform Your Life by Wayne Dyer
101 Power Thoughts by Louise L. Hay
Creative Visualization Meditations by Shakti Gawain
As You Think by James Allen
Unlimited Power by Anthony Robbins
Meditations for Manifesting by Wayne Dyer
Spiritual Progress Through Regression by Brian Weiss
Deep Relaxation by Effective Learning Systems
Meditations for a Miraculous Life by Marianne Williamson
Living a Life of Inner Peace by Eckhart Tolle
Other Notable Releases:
The Audacity of Hope by Barack Obama
Rush Hour Express Spanish
The Golfer's Mind by Dr. Bob Rotella
Marley & Me by John Grogan
Wine Appreciation Freeway Guide by Robin Stark
Get a great little gift for a loved one this holiday season to aid them in their lifelong learning!
December 16, 2008
At LearnOutLoud.com we've assembled a list of the 150 best new and most popular audio book releases from 2008. You can view all of our audio book new releases here:
www.learnoutloud.com/New-Releases
To make it easy, we've divided this list of 150 new releases into categories:
Arts & Entertainment:
Hitchhikers Guide to the Galaxy: Complete Radio Series Box Set by Douglas Adams
Why We Suck by Denis Leary
American Prince by Tony Curtis
The Best of Wait Wait… Don't Tell Me! by Peter Sagal & Others
Liberty by Garrison Keillor
When You Are Engulfed in Flames by David Sedaris
Music: An Appreciation by Roger Kamien
Horton Hears a Who and Other Sounds of Dr. Seuss by Dr. Seuss
The History of Opera by Richard Fawkes
Biography:
Call Me Ted by Ted Turner
John Lennon: The Life by Philip Norman
Shakespeare: The World as Stage by Bill Bryson
Billy Graham: His Life and Influence by David Aikman
Led by Faith by Immaculee Ilibagiza
Promises to Keep by Joe Biden
The Snowball: Warren Buffett and the Business of Life by Alice Schroeder
My Stroke of Insight: A Brain Scientist's Personal Journey by Jill Bolte Taylor
Home: A Memoir of My Early Years by Julie Andrews
An Hour to Live, an Hour to Love by Richard Carlson
A Wolf at the Table by Augusten Burroughs
Audition: A Memoir by Barbara Walters
A Remarkable Mother by Jimmy Carter
The Sum of Our Days by Isabel Allende
Life Beyond Measure by Sidney Poitier
The Color of Water by James McBride
It's Not About the Bike by Lance Armstrong
Eat, Pray, Love by Elizabeth Gilbert
Business:
The Leader in Me by Stephen R. Covey
50 Prosperity Classics by Tom Butler-Bowdon
Credit Repair Kit for Dummies by Steve Bucci
The Missing Secret by Joe Vitale
Saving the World at Work by Tim Sanders
Money, and the Law of Attraction by Jerry & Esther Hicks
The Buffettology Collection by Mary Buffett
Go Green, Live Rich by David Bach
Leadership Gold by John C. Maxwell
The Wealth of Nations (Abridged) by Adam Smith
The End of Poverty by Jeffrey Sachs
Predictably Irrational by Dan Ariely
The New Science of Getting Rich by Wallace D. Wattles
Good to Great by Jim Collins
Think & Grow Rich: The 21st Century Edition by Napoleon Hill
History:
The Mental Floss History of the World by Eric Sass
A Short History of the United States by Robert V. Remini
Traitor to His Class: The Privileged Life and Radical Presidency of Franklin Delano Roosevelt by H.W. Brands
A History of the Olympics by John Goodbody
The War Within by Bob Woodward
America's Hidden History by Kenneth C. Davis
Ladies of Liberty by Cokie Roberts
The Fire Next Time by James Baldwin
Literature:
The Christmas Sweater by Glenn Beck
Marley by John Grogan
Revolutionary Road by Richard Yates
A Mercy by Toni Morrison
A Christmas Carol (Dramatized) by Charles Dickens
How the Grinch Stole Christmas by Dr. Seuss
An Irish Country Christmas by Patrick Taylor
On the Road: The Original Scroll by Jack Kerouac
Brideshead Revisted by Evelyn Waugh
Tropic of Cancer by Henry Miller
Steppenwolf by Herman Hesse
Othello by William Shakespeare
Native Son by by Richard Wright
Armageddon in Retrospect by Kurt Vonnegut
Pilgrims by Elizabeth Gilbert
The White Tiger by Aravind Adiga
Homer's the Iliad and the Odyssey: A Biography by Alberto Manguel
The Nick Adams Stories by Ernest Hemingway
The Life of Galileo by Bertolt Brecht
Great Poets: W.B. Yeats by William Butler Yeats
Song Yet Sung by James McBride
Dog Soldiers by Robert Stone
Bright Shiny Morning by James Frey
Politics:
Mike's Election Guide by Michael Moore
The Way of the World by Ron Suskind
Makers and Takers by Peter Schweizer
An Inconvenient Truth by Al Gore
The Revolution: A Manifesto by Ron Paul
The Essential Barack Obama: The Grammy Award-Winning Recordings by Barack Obama
Memo to the President Elect by Madeleine Albright
The Great Awakening by Jim Wallis
Out of Mao's Shadow by Philip P. Pan
Fleeced by Dick Morris
Rights of Man by Thomas Paine
Religion & Spirituality:
The Word of Promise: Next Generation – New Testament features the voices of such world-class young actors as Annasophia Robb, Marshall Allman, Emily Osment, Cody Linley, Sean Astin, Jordin Sparks, and Corbin Bleu
Jesus: A Story of Enlightenment by Deepak Chopra
The Purpose of Christmas by Rick Warren
Start Where You Are by Pema Chodron
Everything You Know about God Is Wrong, Volume 1
Jesus Wants to Save Christians by Rob Bell
Love Your Life by Victoria Osteen
Wake Up: A Life of the Buddha by Jack Kerouac
Fresh Air: Faith, Reason and Doubt by Terry Gross
Conflict Free Living by Joyce Meyer
The Love Languages of God by Gary Chapman
Buddha's Teachings by Bukkyo Dendo Kyokai
I Don't Believe in Atheists by Chris Hedges
The Faith by Charles Colson
Conversations with God by Neale Donald Walsch
NKJV: Word of Promise – New Testament
New Birth or Rebirth by Ravi Zacharias
Finding Our Way Again by Brian McLaren
Self Development:
The Stephen R. Covey 20th Anniversary Collection
ChiRunning by Danny Dreyer
Magnificent Mind at Any Age by Daniel G. Amen
100 Ways to Simplify Your Life by Joyce Meyer
Spiritual Liberation by Michael Beckwith
You: Being Beautiful by by Mehmet C. Oz & Michael F. Roizen
Transitions: Making Sense of Life's Changes by William Bridges
Leveraging the Universe and Engaging the Magic by Mike Dooley
You: Staying Young by Michael F. Roizen & Mehmet C. Oz
Making Love Last by David Richo
Law of Attraction Directly from Source: Leading Edge Thought, Leading Edge Music by Jerry & Esther Hicks and Scott Raposa
The 7 Habits of Happy Kids by Sean Covey
Conquering Procrastination: How to Stop Stalling & Start Achieving! by Neil Fiore
Loneliness: Human Nature and the Need for Social Connection by John T. Cacioppo
The End of Food by Paul Roberts
The Teachings of Abraham by Esther & Jerry Hicks
You Breathing Easy by Michael F. Roizen
Transitions: Making Sense of Life's Changes by William Bridges
Leveraging the Universe and Engaging the Magic by Mike Dooley
You: Staying Young by Michael F. Roizen & Mehmet C. Oz
The Age of Miracles by Marianne Williamson
Getting Things Done (Unabridged) by David Allen
Success Through a Positive Mental Attitude by Napoleon Hill
The Wise Heart by Jack Kornfield
Life Visioning by Michael Beckwith
Relieve Anxiety with Medical Hypnosis by Steven Gurgevich
From Fear to Fearlessness by Pema Chodron
Advanced Chakra Wisdom by Cyndi Dale
The Power of Presence by Peter M. Senge
The End of Your World by Adyashanti
Psychosomatic Wellness by Candace Pert
Yoga Wave by Shiva Rea
Living Everyday Zen by Charlotte Joko Beck
The Personal Mastery Program by Srikumar Rao
Other Notable Releases:
The Intellectual Devotional: Modern Culture by David S. Kidder
A Member of the Family: Cesar Millan's Guide to a Lifetime of Fulfillment with Your Dog
Green Living for Dummies by Yvonne Jeffery
Outliers: The Story of Success by Malcolm Gladwell
This I Believe II by Jay Allison
Man's Search for Ultimate Meaning by Viktor E. Frankl
Advanced Spanish
Don't Know Much about Anything by Kenneth C. Davis
Cradle to Cradle by William McDonough
Irreligion: A Mathematician Explains Why the Arguments for God Just Don't Add Up by John Allen Paulos
Everything You Pretend to Know and Are Afraid Someone Will Ask by Lynette Padwa
Simplexity by Jeffrey Kluger
October 28, 2008
With only one week left until the United States Presidential Election, we wanted to feature our updated Presidential Candidates Audio & Video Resource page. This page features resources from all the presidential candidates that are on enough ballots to theoretically win the election, along with the Democratic & Republican running mates. So we've not only included pages for Barack Obama & John McCain, but also for four other presidential candidates. Listen to and watch audio & video of the 2008 U.S. Presidential Candidates featuring podcasts, speeches, debates, interviews, and more:
Presidential Candidates Audio & Video Resource Page
Here are the individual candidate pages:
Republican Presidential Candidate John McCain (featuring 21 resources)
Republican Vice Presidential Candidate Sarah Palin (featuring 6 resources)
Democratic Presidential Candidate Barack Obama (featuring 23 resources)
Democratic Vice Presidential Candidate Joe Biden (featuring 12 resources)
Independent Presidential Candidate Ralph Nader (featuring 11 resources)
Constitution Party Presidential Candidate Chuck Baldwin (featuring 3 resources)
Green Party Presidential Candidate Cynthia McKinney (featuring 3 resources)
Libertarian Party Presidential Candidate Bob Barr (featuring 3 resources)
Here are some highlights of specific titles which you may want to check out before election day:
Ron Paul Hosts Third Party Press Conference – Features candidates Ralph Nader, Cynthia McKinney, and Chuck Baldwin stating their positions and all agreeing on the principles of withdrawing all troops from Iraq and other foreign countries, stopping the increase of the national debt, and opposing taxpayer bailouts of corporations.
John McCain on Charlie Rose: 1997-2007 – Senator John McCain has been interviewed over a dozen times by Charlie Rose since 1997. We selected the 10 most significant interviews and featured them here. This set of videos provides an excellent portrait of McCain over the past 10 years.
2008 Presidential Race Debates Podcast – CBS News presents the three full debates between candidates Barack Obama and John McCain and the one debate between their running mates Sarah Palin and Joe Biden. Available audio & video podcasts through iTunes.
FRONTLINE: The Choice 2008 – PBS FRONTLINE documentary on the presidential candidates Barack Obama and John McCain. This two hour documentary is available on streaming video through YouTube and free video download through iTunes.
U.S. Senator Barack Obama Podcast – Senator Barack Obama was an early adopter of podcasting as a medium for addressing his constituents. He began podcasting in early 2006 and this is his original podcast before he began his presidential bid. These podcasts provide a more intimate platform to hear Obama address the issues.
If you like these presidential resources and you have a Digg.com account, please Digg them here:
Presidential Candidates Audio & Video Resource on Digg.com
Enjoy these resources and if you're a U.S. citizen, be sure to vote Tuesday, November 4th!
October 17, 2008

NOTE: Google Video is no longer and neither are these interviews. Oh well.
Senator John McCain has been interviewed over a dozen times by Charlie Rose since 1997. We've select the 10 most significant interviews and featured them here. This set of videos provides an excellent portrait of McCain over the past 10 years. Here are some of the key interviews:
-In the 06/03/1997 interview, McCain told a riveting story of his experiences as a soldier and POW in Vietnam.
-In the 07/28/1999 interview, McCain laid forth his 2000 presidential campaign platform addressing political cynicism and corruption, and how to rid Washington of the special interests that contribute to both Democratic & Republican parties and control the American political process.
-In the 09/17/2001 interview, McCain discussed preparations for a war with Afghanistan after the 9/11 attacks.
-In the 09/24/2002 interview, McCain gave his reasons for supporting the upcoming war with Iraq.
-In the 04/19/2004 interview, McCain spoke with Charlie Rose about the difficulties of the Iraq War.
-In the 08/20/2007 interview, McCain laid forth his platform for his 2008 presidential campaign, focusing on fighting Islamic terrorism, winning the war in Iraq, cutting government spending, and dealing with climate change.
These interviews provide an interesting history of the changes in American politics over the past 10 years and how Senator John McCain has confronted these changes. These streaming videos are made available through CharlieRose.com and Google Video.

A discussion with John McCain
06/03/1997
Senator John McCain, Republican of Arizona, speaks to Charlie about his experiences as a soldier in Vietnam and his support for the Head Start program, a federally funded program focusing on providing early stage education for children from low-income families.
A conversation with Senator John McCain
07/28/1999
Senator John McCain of Arizona discusses his run for the Republican nomination for president in the 2000 elections, his main Republican opposition, George W. Bush, and outlines his policy platform. McCain addresses political cynicism and corruption, and curbing the special interests that contribute to both Democratic & Republican parties.
An interview with John McCain
09/13/1999
Senator of Arizona and Presidential candidate John McCain talks about his new book "Faith of My Fathers", about the significance of his time spent in the military and as a prisoner of war in Vietnam.
An interview with John McCain
12/13/1999
An hour with Republican senator from Arizona and presidential candidate, John McCain. McCain responds to the feedback about the recent debates among Republican candidates, discusses formative life experiences that have contributed to his desire to run for the presidency, and shares his policy platform.
A conversation about the preparation for war with Senator John McCain
09/17/2001
A conversation with Republican Senator John McCain of Arizona about preparations for war after the 9/11 attacks and President Bush's plan of action.
An interview with John McCain
09/24/2002
Senator John McCain, Republican of Arizona and author of the book "Worth Fighting For", discusses America's failure to keep the peace and rebuild in Afghanistan following the 2001 invasion. He also talks about mounting tensions with Iraq.
A conversation with Senator John McCain
04/19/2004
A conversation with Republican Senator John McCain of Arizona about his book "Why Courage Matters: The Way to a Braver Life". McCain also discusses the war in Iraq.
An hour with Republican Senator John McCain
10/31/2005
An hour conversation with Senator John McCain about his views regarding President Bush, the platform and future of the Republican Party and his own possible run for the presidency in 2008.
A conversation with Sen. John McCain
08/20/2007
A conversation with Senator John McCain about his Presidential campaign. McCain talks about combatting Islamic extremism, the rise of China, and other foreign policy issues.
Charlie Rose Special Edition: The Candidate – John McCain
11/27/2007
Charlie Rose Special Edition: The Candidates featuring an hour with John McCain. McCain covers most of the platform upon which he is running in 2008 as he talks about Iraq, health care, education, immigration, and other issues.
July 31, 2008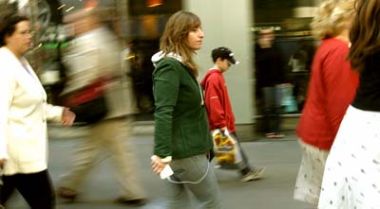 With the proliferation of iPhones, smart phones, iPods, and portable MP3 players, audio tours have become an increasingly popular way to explore new places when traveling to tourist destinations. They're cheaper, less obtrusive, and often better than taking a guided walking tour or bus tour of a city. We thought we'd put together a comprehensive resource of the audio tours available throughout the world (most of them we don't have up on the site yet so we're linking directly to them).
Best & Most Comprehensive Audio Tour Sites:
Over 100 Audio Guides from Tourcaster now featuring numerous Free City Guide Podcasts on iTunes
Over 400 Audio Guides from Heart Beat Guides With 25% of the Tours Available for Free
AudioGuide2go.com Search Portal to Audio Trails Guides and Tours on the Web
So here are all the walking tours we can find, starting with U.S. cities:
U.S. Cities:
Sounds for Sights Audio Tours for New York City covering Lower Manhattan, Rockefeller Center, South Street Seaport, and Times Square
CentralPark.com Audio Tours Podcast
Made in NY: Walking Tours of Film and Television Locations in New York Podcast on iTunes
Frommer's Audio Tours on Audible.com (Scroll Down to Find These on the Page) Covering New York City & San Francisco and Frommer's Day by Day Audio Walking Tours Podcast Including a Tour of Greenwich Village in New York City
Sidewalk Guides of Washington, D.C.
Downtown LA Walks Podcasts Covering Downtown LA in the areas of Arts and Culture, Shopping, Historic Downtown, and International Downtown
Scott's L.A. Audio Driving Tours of Pasadena, Hollywood, and Los Angeles
Stroll San Francisco Audio Tours
CityStoryWalks of San Francisco
The Chicago Poetry Tour Podcast on iTunes
Mp3TravelGuides.com Featuring Tours of Portland and Seattle
Rocky Mountain Audio Guides Tour of Denver
Guided Tours from Jeff Shaara's Civil War Battlefields Covering Antietam, Chickamauga, Cold Harbor, Fredericksburg, Chancellorsville, Gettysburg, New Market, Petersburg, Vicksburg, and Spotsylvania
Door Audio Tours Podcast on iTunes Covering Wisconsin's Door County
Open Road Adventures Features Self-Guided Audio Driving Tours of Scenic Sites in Minnesota
DK Eyewitness Travel Podcasts Covering Miami's South Beach, Orlando's Disney World, and New York's Greenwich Village
CityListen Audio Tours Includes Tours of New York, Chicago, and San Francisco
Cape Treks Cape Cod Audio Driving Tours
Untravel Media Boston Walking Tours
National Park Service Podcasts on iTunes including the Glacier National Park Podcast
Travel Audios U.S. National Park Audio Tours covering Grand Canyon National Park in Arizona, Rocky Mountain National Park in Colorado, Glacier National Park in Montana, Grand Teton National Park in Wyoming, and Yellowstone National Park in Wyoming
Waypoint Tours Includes Tours of Grand Teton National Park, Yellowstone National Park, Bryce Canyon National Park, Zion National Park, Yosemite National Park, San Francisco, Grand Canyon National Park, and Sedona Arizona Red Rock Country
Walkabout Audio Tours Includes Tours of the Grand Canyon, Sedona Area, & Northern Arizona
Acoustiguide Free Audio Tours Covering Cities and Museums throughout the United States with numerous Acoustiguide Podcasts on iTunes
AudioSteps Walking Tours for the Digital Age – Includes Tours of New Orleans, Philadelphia, Sacramento, San Francisco, & Washington, D.C.
European Cities:
Rick Steves' Audio Tour Podcasts Include Free Tours of Paris, Britain, and Italy, and if you have an iPhone you may want to check out Rick Steves' Audio Europe iPhone App
Soundmap London Audio Walks Includes Tours of Brixton, Camden, Brick Lane, King's Road, Soho, a free Sweeney Todd Audio Tour
Travel London and Travel Paris by iMinds Audio Each Covering 6 London and Paris Destinations
City of the Soul: A Walk in Rome by William Murray Covering the Coloseum, Villa Borghese, the Piazza di Spagna, the Trevi Fountain, and the Capuchin Church of Santa Maria della Concezione
AudioExplore Walking Tours of Cities in Ireland Includes Tours Dublin & Cork
audiotravel Walking Tours of Cities in Germany Includes Tours of Cologne & Munich
iAudioguide European City Tours Includes Tours of Barcelona, Berlin, London, Paris, & Rome
DK Eyewitness Travel Podcasts Covering Paris River Walk, Art Nouveaux Prague, Amsterdam's Dam Square, and Rome's St. Peter's Basilica
StrollOn Audio Guides of European Cities Include Tours in London, Paris, Prague, Amsterdam, and Venice
MPTours Includes Tours of Rome & London
noambit.com Tours Featuring Tours of Florence, Prague, Lisbon, the Sachsenhausen Concentration Camp Memorial, the Alhambra in Granada, Spain, and the Euphrasian Basilica in Porec, Croatia
Helsinki, Finland Sightseeing Tram Audio Guide
Talk of the Town Audio Guides in Stockholm, Sweden
Walk & Talk Series by Gildan Media Includes Walk & Talk Paris, Walk & Talk Rome, Walk & Talk Venice, & Walk & Talk Florence
Footnotes Audio Walks in London
Free Audio London Walks Podcast by LondonWalks.org
Free Paris Audio Guide Podcast by CityZeum.com
Frommer's Audio Tours on Audible.com (Scroll Down to Find These on the Page) Covering Paris, Rome, & London and Frommer's Day by Day Audio Walking Tours Podcast Including a Tour of DaVinci's Paris
MP3 City Guides Includes Tours of Amsterdam, Dublin, Edinburgh, London, Paris, Prague, Rome, Vienna, Venice, and York
AudioSteps Walking Tours for the Digital Age Includes Tours of Bath and Bristol, London, Granada, Florence, Rome, Berlin, Paris, & Prague
Play & Tour MP3 City Guides Includes Tours of Amsterdam, Atenas, Barcelona, Berlin, Brussels, Budapest, Istanbul, Lisbon, London, Madrid, Marrakech, Paris, Prague, Rome, Seville, Venice, & Venice
Walki Talki Audio Walking Tours Includes Tours of Amsterdam, Barcelona, Berlin, Edinburgh, Geneva, London, Madrid, Munich, Paris, Prague, Rome, and Venice with short, concise capsules about major European destinations on their Walki-talki Podcast
A History of Scotland Audio Walks Podcast covering Edinburgh, Finlaggan, Stirling, Dunfermline, and Kilmartin Glen
Podtours Includes Tours in Austria, Italy, France, England, Spain, Belgium, Germany and Austria
iJourneys Tours of the Wonders of Italy Includes Tours of Amsterdam, Rome, Barcelona, Florence, Paris, Pompeii, Salzburg, Venice, Vienna, and Innsbruck
Audio Guide of Historical Sites in Palma de Mallorca, Spain including the Palma de Mallorca Cathedral Audio Guide
Acoustiguide Free Audio Tours Covering Cities and Museums throughout Europe with numerous Acoustiguide Podcasts on iTunes
Jane's Smart Art Guides Covering Art Destinations in Italy
PocketVox Audio Guides and Walking Tours Included Tours of numerous cities in Italy, France, Germany, Belgium, and more
Artineraries Includes Tours of Assisi, Edinburgh, London, Ostia, Padova, Paris, Rome, Torino, and the Vatican
CitiesInSound.com Includes Tours of London, Edinburgh, Rome, and Paris
Audio City Tours Includes Tours of London, Amsterdam, Salzburg, Paris, and Oxford
Sound Travel Walking Tours Includes Tours of Florence, London, Paris, Rome, and Venice
Walk Talk Tour Includes Tours of London, Edinburgh, York, and Manchester
Tourist Tracks MP3 Walking Tours Includes Tours of Bath, Brighton, Cambridge, Canterbury, Cheltenham, Edinburgh, Ely, Glasgow, London, Manchester, and Oxford
ChooseMalta.com Valetta Walking Tour
ZeVisit Free Audioguided Tours Mostly in France
CitySpeaker Audio Guide Includes Tours of Rome, Paris and London
Other World Cities:
Hear Planet: Audio Guide to the World iPhone App
DayOut Audio Guides of New Zealand
Talk 'N Tours Self Guided Audio Walking Tours Australia and New Zealand
Tours of the Yucatan Peninsula of Mexico from Tek Trek
MPTours Includes Three Tours of Buenos Aires
Walk The Talk Tours of Hong Kong and Macau
Colombia Audio Tours Includes Tours of Bogota, Cartagena, and Medellin
City Surf Toronto Walking Tours
Isla Mujeres, Mexico: Downtown Self-guided Audio Walking & Learning Tour
Content Creation's Sounds & The City Audio Tours Includes Tours of Singapore, Mumbai, Beijing, Seoul, Bangkok, Hong Kong, and Dubai
Acoustiguide Free Audio Tours Covering Cities and Museums throughout the World with numerous Acoustiguide Podcasts on iTunes
Sonusland Audio Tours Covering Tours of Puerto Varas, Chile and other Latin American destinations
Museums:
Acoustiguide Free Museum Tours Site and Acoustiguide Podcasts on iTunes Including the Asian Art Museum (San Francisco), the Kimbell Art Museum (Fort Worth), The National Portrait Gallery (London), and numerous other museums around the World
Artineraries Includes Art Tours in Assisi, Edinburgh, London, Ostia, Padova, Paris, Rome, Torino, and the Vatican
Metropolitan Museum of Art (New York) on iTunes U
Museum Masterpieces: The Metropolitan Museum of Art Teaching Company DVD Course
Museum of Modern Art (New York) Mobile Audio via the Museum's WiFi
Museum of Modern Art (New York) on iTunes U
Whitney (Museum of American Art, New York) Focus Video Podcast
American Museum of Natural History (New York) Podcast
National Gallery of Art (Washington, D.C.) – Behind the Scenes Podcast
National Gallery of Art (Washington, D.C.) Video Podcast
National Portrait Gallery (Washington, D.C.) on iTunes U
Slate Audio Tours Podcast Covering Memorials on the National Mall in Washington, D.C. and the Metropolitan Museum of Art in New York
Smithsonian American Art Museum Podcast, Smithsonian Institution National Museum of Natural History on iTunes U, and Smithsonian Podcasts on iTunes
The International Spy Museum (Washington, D.C.) SpyCast Podcast
United States Holocaust Memorial Museum (Washington, D.C.) on iTunes U
Philadelphia Museum of Art: Exhibition Minutes Podcast and all Philadelphia Museum of Art Podcasts on iTunes
The Baltimore Museum of Art on iTunes U
Arab American National Museum (Dearborn, Michigan) on iTunes U
The Cleveland Museum of Art Podcast
Indianapolis Museum of Art on iTunes U
Walker Art Center (Minneapolis) on iTunes U
MOCA (Museum of Contemporary Art, Los Angeles) Audio and Podcasts
SFMOMA (San Francisco) Artcasts Podcast
Asian Art Museum (San Francisco) on iTunes U
The San Diego Museum of Art on iTunes U
Rick Steves' France Audio Tours Podcast Includes Free Tours Versailles, Orsay Museum, and Louvre Museum
Museum Masterpieces: The Louvre Teaching Company DVD Course
Palace of Versailles (Versailles, France) on iTunes U
The Grand Tour – The National Gallery, London Podcast
The National Gallery, London Podcast
Museum Masterpieces: The National Gallery, London Teaching Company DVD Course
Tate Modern (London) on iTunes U
National Gallery of Victoria (Australia) on iTunes U
Let us know if we missed any at suggestions@learnoutloud.com!
June 11, 2008
The Audie Awards took place on May 30th in Los Angeles. For those of you who've not heard of the Audies, they are basically the Oscars for audio books.
Here are some highlights of the winners which we offer through LearnOutLoud.com:
Audiobook of the Year
The Chopin Manuscript: A Serial Thriller (Only available on Audible.com)
Publisher: Audible, Inc.
Author: Jeffery Deaver, Lee Child, Lisa Scottoline, Joseph Finder, David Hewson, James Grady, S. J. Rozan, Erica Spindler, John Ramsey Miller, David Corbett, John Gilstrap, Jim Fusilli, Peter Spiegelman, Ralph Pezzullo and P. J. Parrish
Narrator: Alfred Molina
Classics
Treasure Island
Publisher: Listening Library
Author: Robert Louis Stevenson
Narrator: Alfred Molina
Personal Development/Motivational
Fit to Live
Publisher: Macmillan Audio
Author: Pamela Peeke
Narrator: Pamela Peeke
Biography/Memoir
Einstein: His Life and Universe
Publisher: Simon & Schuster Audio
Author: Walter Isaacson
Narrator: Edward Herrmann
Business Information/Educational
Words That Work
Publisher: Hyperion Audiobooks
Author: Frank Luntz
Narrator: L.J. Ganser & Frank Luntz
Humor
I Am America (and So Can You!)
Publisher: Hachette Audio
Author: Stephen Colbert
Narrator: Stephen Colbert
Inspirational/Spiritual
Inspired By…the Bible Experience: Old Testament
Publisher: Zondervan
Narrator: Angela Bassett, Cuba Gooding Jr., Samuel L. Jackson, and more
Narration by the Author or Authors
Pontoon: A Novel of Lake Wobegon
Publisher: HighBridge Audio
Author: Garrison Keillor
Narrator: Garrison Keillor
Non-Fiction
Roots: The Saga of an American Family
Publisher: British Broadcasting Corporation
Author: Alex Haley
Narrator: Avery Brooks
May 22, 2008

Sorry, but the FORA.tv video library was taken down as of August 31, 2018, so these videos are no longer available, unless you can find them on YouTube.
FORA.tv offers over 2000 free videos from over 115 different partners covering the world's most interesting political, social and cultural issues. Their partners include bookstores, think tanks, colleges, institutes, and many other public forums (the word fora is simply the plural of "forum"). At LearnOutLoud we combed through these free resources and picked out 500 of the top titles that FORA.tv offers.
We've added these 500 free titles to our site and have embedded the videos onto our pages so you can watch them directly on LearnOutLoud.com. FORA.tv has also provided the ability to download the audio of their videos on MP3 for almost all of their titles, making it easy to take FORA.tv programs with you. On our product pages we've provided links to the FORA.tv pages where you can download the MP3 files.
We've divided the FORA.tv titles up according to their providers. Here are the top providers you can browse with some highlights of the titles they offer:
Joseph Stiglitz: The Economics of Information
President's Forum with Thich Nhat Hanh
The Clash Between Faith and Reason by Sam Harris
A Conversation with Lance Armstrong
A Conversation with Richard Branson
Karl Rove in Conversation with Walter Isaacson
Death Experiences: Stan Grof and Scott Eberle
John Gray: Why Mars and Venus Collide
Joyce Carol Oates: The Gravedigger's Daughter
Madeleine Albright: The Mighty and The Almighty
The Beginning of Our Religious Traditions by Karen Armstrong
Made to Stick by Chip Heath
Immigration Reform: Prospects and Possibilities
Carnegie Endowment for International Peace:
A World Free of Nuclear Weapons?
Andrew Sullivan: The Conservative Soul
The End of Iraq: How American Incompetence Created a War without End
John McCain: The Myth of a Maverick
Ban Ki-moon: Why the UN Matters Today
Boosting the Brain's Power Into Old Age by Dharma Singh Khalsa
Music: Heart, Soul and Dollar – Robert Greenberg
Nutrition and Physical Activity for a Lifetime by Christina Economos
Chris Elliott in Conversation with Dave Eggers
Eric Schlosser, Author of Fast Food Nation
Jared and Susan Diamond in Conversation
Leaving Microsoft to Change the World by John Wood
Shelby Steele on Why Barack Obama Cannot Win
A Conversation with Benazir Bhutto
Hillary Rodham Clinton at Council on Foreign Relations
The Audacity of Hope by Barack Obama
Gay Marriage Debate with David Blankenhorn & Evan Wolfson
The Joke's Over: Ralph Steadman on Hunter S. Thompson
Noam Chomsky: Hegemony or Survival
President George W. Bush at the NAACP
Richard Dawkins: The God Delusion
Tom Wolfe: What's Southern Today?
The President, The Pope and The Prime Minister by John O'Sullivan
Secretary of State Condoleezza Rice: U.S. Policy in Northeast Asia
Harvey Mansfield: Anger and Self-Importance
Norman Podhoretz: World War IV
Steps Toward a World Free of Nuclear Weapons
Battle of Ideas: Debating Darwin
Debating Matters: Human Genetic Engineering
Bruce Sterling on The Singularity
Francis Fukuyama: The End Of History Revisited
An Evening with John Pilger and Amy Goodman
Film Historian David Thomson on Hollywood
Dave Barry's History of the Millennium (So Far)
Tom Brokaw: Boom! Voices of the Sixties
Hamas and the National Unity Government
A Conversation with Ted Turner
Histories of Burma by Thant Myint-U
Journeys of a Passionate Traveller by Frances Mayes
And about 120 titles from their other providers we've consolidated under the publisher FORA.tv:
The 20th Century on Trial: Norman Mailer
Al Gore: The Global Environmental Crisis
Al Sharpton and Christopher Hitchens Debate
Bill Clinton: A Call to Action
Free to Choose by Milton Friedman
Fritjof Capra: The Science of Leonardo
Garrison Keillor on Life, Cheerfulness and Aging
Khaled Hosseini: A Thousand Splendid Suns
Malcolm X: Address to the Ford Hall Forum
Mind Set! Reset Your Thinking and See the Future by John Naisbitt
Vietnam and the Rise of the New Left by Michael Medved
Enjoy the offerings from this brilliant ideas network for discourse and debate.
April 24, 2008
We've been sending out our Free Resource of the Day Emails for two years now. If you've not subscribed yet, we highly encourage you to do so. Who knows what magnificent free audio & video learning resources we'll dig up in the next year!
Here's a top 50 list we put together of the best of the best that we've featured in the last year:
50. CWU Counseling Center (Unfortunately this is no longer available through our site as iTunes U will not allow us to link to them, but you can search it in iTunes U)
The Central Washington University Counseling Center offers nine free mindfulness and relaxation exercises to listen to through iTunes U. These short exercises are conducted with a soothing voice and most feature relaxing music.
49. The Fundamental Principles of Personal Wealth
Listen to this free audio book entitled The Fundamental Principles of Personal Wealth. This motivational, one-hour audio book examines the methods for gaining wealth in all aspects of one's life. It covers how to shape one's thoughts and emotions in order to thrive in the area of wealth. This audio book is available on MP3 download from TFPPW.com.
48. Parts of a Whole
In this downloadable audio program conducted by New Dimension's Michael Toms, physicist David Bohm discusses how Quantum Physics has the potential to expand our understanding of human consciousness. Bohm observes here that at the quantum level, matter moves in an erratic manner similar to the way the brain moves from thought to thought. The deep implications of these findings led Bohm to work for many years with J. Krishnamurti in the study of how science can help broaden our spiritual horizons. Could the brain's functions mirror a wider universal law that connects the human race? This interview is offered by New Dimension Media and is available on MP3 download through LearnOutLoud.com.
Listen to over twenty philosophical dialogues with everyday people covering a new topic in each podcast. Host Steve Donaldson is joined by about ten other citizen philosopher guests as they spend an hour talking about topics such as "What is Love?", "What is Evil?", "Is Free Will an Illusion?", "What is Mysticism?", and many other intriguing topics. These philosophical round table discussions really get one thinking about the topic and they're entertaining as well. Currently they're allowing internet guests to join in the discussion through VoIP technology. The audio quality of these podcasts varies, but the content is so consistently compelling that you'll want to listen to them all.
46. Peter Singer
Peter Singer's controversial views on biological ethics are openly debated by a panel of experts on this downloadable audio program released by the University Channel. Singer starts by stating his case on the welfare of animals, which leads more controversially to his views on euthanasia and the ethical treatment of the severely disabled. His argument is examined point by point by a varied panel of experts hailing from both religious and scientific backgrounds. This program is a probing examination of how we must treat one another in a civilized world. It's available on streaming audio and MP3 download.
45. Authors@Google: Elizabeth Gilbert
In this free half-hour talk delivered for the Authors@Google program, Elizabeth Gilbert, author of Eat, Pray, Love, reads an excerpt from her bestselling book which gives a background to the quest she undertook to Italy, India, and Bali, to explore her competing urges for earthly delights and divine transcendence. After the reading she fields questions about her experiences traveling and writing the book. This free video is available to watch through YouTube.
44. Eleonora
A classic short story by Edgar Alan Poe is given a dramatic reading in this digital download provided by Voices in the Dark. In what many observers have suspected is a semi-autobiographical tale, Poe's hero recounts his memory of a lover taken prematurely from him in youth and how he must later come to terms with a promise he made to her before she died. Ending on a note of rare optimism for the author, this reading showcases Poe at the height of his poetic talent. This title is available on MP3 download from Voices in the Dark.
The StoryCorps Podcast features Americans across the country telling their own stories as they are interviewed by family and friends. The StoryCorps organization was established in the hopes of creating an oral history through the tens of thousands of interviews that are conducted in their StoryBooths everyday. The stories are typically only 2-3 minutes in length so they're a great way to learn about the variety of American life in a short period of time.
42. An Evening with Ray Bradbury
Renowned science fiction author Ray Bradbury (Fahrenheit 451, The Martian Chronicles) gives aspiring writers some encouraging insight in this short lecture provided on streaming video by UCTV. Beginning with a list of essential practices he feels all writers should adhere to, Bradbury then demonstrates how events and people in his personal life fed his classic stories. Inspiring, funny and delivered with irreverent wisdom, Bradbury's account of his career is a sincere argument for "writing what you know". This talk is available on streaming video through Google Video.
41. Commonwealth Club Radio Program Podcast
The Commonwealth Club of California has been bringing fascinating speakers to their forum since 1903. Their podcast feed currently features almost two years of speaking events. Many of the podcasts feature authors such as actor Alan Alda on his book Things I Overheard While Talking to Myself, humorist P. J. O'Rourke on his book On the Wealth of Nations, and author Barbara Ehrenreich talking about her book Dancing in the Streets: A History of Collective Joy. This forum also features panel discussions on a variety of topics such as the Summer of Love, America's Budget Crisis, Religion in U.S. Culture and Society, Moving Forward in Iraq, Capitalism 3.0, The Politics Of Food, Health of Africa, and Digital Health. Scroll down the list of their podcasts and you're sure to find something that interests you.
40. Case of the Negro & Awakening of the Negro
Download two of Booker T. Washington's most famous essays "Case of the Negro" (1896) and "Awakening of the Negro" (1899). Confronting the New South after the Civil War, Washington argues with eloquent prose for African Americans to embrace self reliance, hard work, and education in order to advance toward a better future in their communities. He opposed violent and confrontational protesting and felt that angry mobs could not overcome racism in the long run. Download these two essays on MP3 from LearnOutLoud.com, courtesy of FreeAudio.org.
39. Extra Tips for The Freeway Guide to Maximizing Your Money
In this downloadable offering from the The Freeway Guides, financial expert Peter Bielagus gives tips to maximize your money. He covers ways to improve your credit score, to pick your financial advisor, to choose the right loan for a home. and how to get the most out of applying for financial aid. This title is available on MP3 download directly through LearnOutLoud.com.
38. Dare to Live Without Limits: The 10 Basic Principles
Bryan Golden, author of the book Dare to Live Without Limits, offers his ten basic principles for living a limitless life. These principles are:
You are what you think about
Set goals
Plan how to reach your goals
All we have is today
Never ever give up
Education never ends
Control your own emotions
Guard your time
Have an attitude of gratitude
What you project you receive

In this 15 minute MP3 download, Golden provides the detailed advice and motivation about these ten principles. It's a great listen to start the week. This title was created and offered for free through our TeachOutLoud service.

37. Ron Paul Envisions Smaller Government, Less Global Intervention

In this interview conducted by Judy Woodruff on the Newshour with Jim Lehrer, Republican Congressman and presidential candidate Ron Paul lays out his platform for increasing liberty, reducing the size of the federal government, bringing the troops home from Iraq and throughout the world, and many more of his ideas which set him apart from the other Republican presidential candidates. This 20-minute interview is an excellent introduction to a conservative and libertarian candidate that has gained a loyal grassroots following. It is available on MP3 download and streaming audio & video from the Online Newshour.

36. Building Healthy Lifestyles Conference (Unfortunately this is no longer available through our site as iTunes U will not allow us to link to them, but you can search it in iTunes U)

The Building Healthy Lifestyles Conference is held at Arizona State University and hosted by their department of Exercise, Wellness and Nutrition. At the conference numerous doctors and health professionals discuss best practices that have proven results for a healthier life. Topics lectured on include Mindfulness Practice Programs, Surviving Cancer through Exercise and Nutrition, the effects of Sleep on Wellness, and the keynote address "Physical Inactivity as a Major Public Health Problem in the 21st Century". These lectures provide great insight into methods for building a healthy lifestyle. Lectures from this conference are available to download on audio & video from iTunes U.

35. Answering the Question: What is Enlightenment?

Download this essay by German philosopher Immanuel Kant. One of the last Enlightenment philosophers, Kant puts forth his definition of Enlightenment, in reference to the question about what had occurred during the Age of Enlightenment in 18th century Europe and America. Kant feels that it was not a social movement adopted by the masses, but rather an individual movement where certain persons gained the courage to think for themselves and to argue against the paternalism of institutions which were heretofore unquestioned. Kant sees the freedom of reasoning and argumentation as central to the Age of Enlightenment, but this revolution of independent thought can only be achieved through an individual's striving for intellectual maturity. Download this free essay on MP3 exclusively through LearnOutLoud.com.

34. Einstein & the Mind of God

In these downloadable episodes presented by American Public Media, various experts go in depth on Albert Einstein's religious views and how they informed his incredible achievements. Topics discussed include the Einstein's concept of time and eternity, his belief in a non-personal God and how all of this has contributed to modern science. This series is a great way to reacquaint yourself with Einstein's massive contribution to human understanding and the underlying spirituality that infused every breakthrough. It is available on audio download from the Speaking of Faith website.

HumanMedia.org produces Public Radio Programs featuring voices of vision, conscience and compassion. Most of the programs are written and produced by David Freudberg and they feature hundreds of programs for sale on download and CD on their website at HumanMedia.org. Their podcast series provides captivating excerpts from their programs. In recent shows they've featured programs with Jon Kabat-Zinn, Thich Nhat Hanh, The Unabomber's Brother, Ken Burns, along with shows on Martin Luther King, Jr. and Mohandas Gandhi, and Helen Keller. Enjoy these free podcasts from HumanMedia.org.

32. 60 Second Lectures from the University of Pennsylvania School of Arts & Sciences (Unfortunately this is no longer available through our site as iTunes U will not allow us to link to them, but you can search it in iTunes U)

Listen to 60 Second Lectures delivered by the faculty at the University of Pennsylvania School of Arts & Sciences. These one-minute lectures are always entertaining and often quite impressive in regards to how much knowledge the professors can pack into 60 seconds. Some of the best lectures are "Human History" w/ Professor Alan Charles Kors, "The Unknown" w/ Professor Peter Struck, and "The Nature of Nature" w/ Professor Rebecca Bushnell. There's about 20 lectures so it'll only take you about 20 minutes to get through them all. These lectures are offered through iTunes U on Audio & Video Download.

31. Jung Podcast

This podcast is devoted to the understanding of the analytical psychology of the great Swiss psychiatrist Carl Jung. Jungian analyst John Betts (who graduated from the International School of Analytical Psychology in Zurich, Switzerland) introduces listeners to Carl Jung's theories of archetypes, the structure of the psyche, the Shadow, the Anima & Animus, the Persona, Jungian dream interpretation, and he's just getting started! John Betts is incredibly lucid and articulate in describing these theories, providing real life examples and quoting Jung and other Jungians as he goes along. It's basically a course on Jung, and one would do best to start with Betts' first podcasts and work his or her way through them.

30. Jane Goodall: Blessing the Animals

Listen to this talk at the Forum at Grace Cathedral as the the Very Rev. Alan Jones interviews Dr. Jane Goodall. Goodall is best known for her study of chimpanzee social and family life which she conducted for 45 years. In the interview she answers a range of questions regarding the relationship between science and religion, the benefits of the bonds with animals, vegetarian diets, confronting overpopulation, and other topics. This program is available on MP3 download and streaming audio from the Grace Cathedral Forum, and on streaming video from FORA.tv.

Audiobooks.org is now offering a free unabridged recording of Stephen Crane's Civil War novel The Red Badge of Courage. Listen as the soldier Henry Fleming enters the American Civil War, and is forced to transform from fear to courage. Told in an unflinchingly realistic and journalistic style, this novel ranks among the best American war stories. It is professionally narrated by Scott Brick and available on MP3 download from Audiobooks.org.

28. The Way We Never Were: American Families and the Nostalgia Trap

In this fascinating lecture from the University Channel, author Stephanie Coontz shows how the good old days of marriage weren't always as happy as we'd like to believe, and that marriage has had its difficulties throughout history. Her main point is that because marriage is based on choosing who you love in contemporary society, it has the potential to be more satisfying than in the past, but it has also made the institution more unstable. This lecture is available on streaming & downloadable video and MP3 audio download.

27. The Infinite Mind Interview with Kurt Vonnegut Live from Second Life

This past year American author Kurt Vonnegut, Jr. passed away at the age of 84. Watch one of his last interviews which was conducted by John Hockenberry of The Infinite Mind series, and recorded live in the virtual on-line community called Second Life. It's a thoroughly entertaining interview with questions from the Second Life audience and Vonnegut's thoughts on America towards the end of his life. He also discusses his final work which is a collection of essays entitled A Man Without a Country. This streaming video is offered by Lichtenstein Creative Media and is available through Google Video.

26. Kofi Annan Farewell Speech

After serving for ten years as U.N. Secretary General, Kofi Annan delivered his final address on December 11, 2006. Annan calls on the legacy of Harry Truman who helped found the United Nations and urges international cooperation with an emphasis on human rights. He quotes Truman's credo that "the responsibility of the great states is to serve and not dominate the peoples of the world". This speech is offered by C-SPAN and available through Audible.com on audio download.

25. Ceaseless Society: Is 24/7 Good for Us?

In this lecture from MIT, author & meditation teacher Jon Kabat-Zinn shares his perspectives on a society that is busy all the time. He provides insights into how we can regard time from the perspective of mindfulness, and suggests that in our effort to be technologically connected to everyone, we often lose connection to our true self. This lecture is available on streaming audio & video as well as MP3 download.

24. JimCollins.com Lecture Hall

Listen to over 50 MP3 downloads in the JimCollins.com Lecture Hall. Jim Collins (author of Good to Great & Built to Last) provides succinct advice for leadership both in business and in the social sectors in this series of MP3 downloads. Everyone can benefit from these lecture snippets which include great ideas such as how to make a "Stop Doing" list and how to evolve into a "Level 5" leader. Enjoy these free MP3 downloads from JimCollins.com.

23. Macbeth

Listen to William Shakespeare's famous tragedy Macbeth on streaming audio and MP3 download. This full cast dramatization of the play is offered by Wired for Books. Hear all the drama of Macbeth's bloody grab for power and his subsequent unraveling. The play stars Mark Mann as Macbeth and Laura Lee Parrotti as Lady Macbeth.

22. What Does It Mean To Be Human?

Start off your week with some perspective from philosophy professor & Christian author Dallas Willard as he attempts to explain "What Does It Mean To Be Human?". In his authoritative style, Dallas Willard clarifies the core tenants that make a healthy human being tick in this downloadable audio lecture released by the Veritas Forum. Willard explores the ever-changing cultural currents that have led to our current identification of self in the 21st century; a series of trends that he feels have done more harm than good. It is his belief that a God-centered need for love and knowledge is being lost in a society that puts a premium on desire. Always insightful and frequently controversial, Willard's lectures offer cogent arguments that cut through the dogma in order to define religion's role in the modern world. This lecture is available on MP3 Download and streaming audio.

21. Conversations with Masters Podcast

Listen to these podcast interviews conducted by life coach Mary Allen as she talks with top authors and speakers in the self development world. This podcast features in-depth, hour-long interviews with authors such as Les Brown, Caroline Myss, Dr. Gay & Kathlyn Hendricks, Adyashanti, Dr. Wayne Dyer, Byron Katie, Jim Rohn, and others. The interviews cover key teachings and biographical stories from these leaders in personal growth.

20. KCRW's The Treatment Podcast

Elvis Mitchell's The Treatment Podcast is a weekly discussion with some of the film industry's most interesting creators. With each episode, Mitchell sits down and discusses a director's body of work, argues with actors over their craft and discusses film history with various authors. A must for anyone interested in the scholarly aspects of filmmaking, this podcast is a concise resource on what it takes to make compelling movies.

19. The Political Genius of Abraham Lincoln

In this inspiring conversation released on digital download by WGBH, Pulitzer prize-winning historian Doris Kearns Goodwin talks about Abraham Lincoln, the success of his presidency, and the men that made up his cabinet. Kearns discusses her take on Lincoln's thought processes, what led him to make hard decisions, and why this soft spoken, physically gangly man was ultimately able to command the respect of a nation. Kearns speaks of her subject like she would a friend and gives equal attention to Lincoln's cabinet, a group of one-time rivals that would later become committed loyalists at a time when the country needed his singular leadership. This lecture is available on MP3 download as well as streaming audio and video.

18. The Easter Story: The Bible Experience

Audible.com is currently offering "The Easter Story" for free on download from the popular dramatized audio Bible Inspired By…The Bible Experience. This dramatization features performances by reknowned actors, sound effects, and music. It makes for a very dramatic listening experience.

17. A Public Debate On The Limits of Intelligent Machines

Can we Create conscious machines that are every bit as self-aware as a human being? Ray Kurzweil and David Gelertner debate the feasibility of this question in this downloadable audio released by WGBH. Kurzweil argues that future technology will allow humans to mechanically simulate consciousness, to which Gelertner counters that mere replication doesn't necessarily lead to self- awareness. Listen in on this lively and thought provoking discourse on what makes the human brain unique. This debate is available on streaming audio & video and MP3 download.

Download audio lectures of this Modern Art History course which is being offered through iTunes U from the Otis College of Art and Design. In these lectures Jeanne Willette covers many schools of modern art including (in the order they developed) Realism, Impressionism, Post-Impressionism, Art Nouveau, Fauvism, German Expressionism, Cubism, Futurism, Dada, Bauhaus, Surrealism, and a few other schools and movements. Jeanne Willette is an excellent lecturer who's able to describe the styles and themes of the movements without visual accompaniments. She also provides the political and social context which these art movements arose from. Enjoy this free introduction to Modern Art from the Otis College of Art and Design. (Unfortunately this is no longer available through our site as iTunes U will not allow us to link to them, but you can search it in iTunes U)

15. Entitled Opinions from Stanford University

In this downloadable series from iTunes U, professor Robert Harrison hosts discussions with other academics on variety of philosophical and literary topics. These hour-long conversations probe into the areas of expertise of many of Stanford's top professors and scholars. Listen to Harrison debate with American philosopher Richard Rorty about what contemporary philosophy can be applied to, or hear the author of The Population Bomb, Paul R. Ehrlich, discuss the fate of Earth in the 21st century, or learn about French philosopher René Girard's concept of Mimetic desire in relation to literature. Through other discussions, many literary figures are covered including Albert Camus, Marcel Proust, Martin Heidegger, Henry David Thoreau, Vladimir Nabokov, and Virgil. Download these audio talks available through iTunes U.

14. Meditatio Talks (Meditation Talks): To the Monks of Gethsemani Abbey

Offered by Medio Media and The World Community for Christian Meditation, these are talks delivered by Fr. Laurence Freeman O.S.B. to the Monks of Gethsemani Abbey. In the eight talks featured in this title Fr. Freeman discusses Christian meditation and how to remain in a prayerful state at all times. This free title was published through our TeachOutLoud service and it is available on MP3 download directly through LearnOutLoud.com.

13. Start Cooking Video Podcast

One of the most well-produced cooking video podcasts out there, Start Cooking Video Podcast provides very clear and essential instructions for how to cook over 40 different recipes of food. Host Kathy Maister narrates over the efficiently-edited visual guides to cooking the various recipes. No matter what level of cooking you've done, these video podcasts are perfect for helping you to start cooking something new.

12. Grammar Girl's Quick & Dirty Tips for Better Writing Podcast

Grammar Girl's Quick & Dirty Tips for Better Writing is a podcast devoted to helping listeners improve their writing skills. Taking a nuts and bolts approach, these short podcasts clarify common errors in English grammar in precise detail. If you've ever wondered whether or not you should use lie or lay in a sentence, or if that comma splice was used correctly, this podcast will give you the answers. Listen to over forty podcasts from Grammar Girl Mignon Fogarty.

11. Miette's Bedtime Story Podcast

Choose from 100 short stories to listen to on Miette's Bedtime Story Podcast. This mysterious woman with a French accent has been reading short stories as podcasts every since early 2005. Listen to classic stories by Nikolai Gogol, Ernest Hemingway, James Joyce, Kate Chopin, Franz Kafka, Jack Kerouac, George Orwell, Graham Greene, and many other masterful writers of short fiction. Take your pick from this growing collection of classic short stories.

10. American RadioWorks presents Say It Plain: A Century of Great African-American Speeches

This hour-long audio documentary from American RadioWorks celebrates the great African American speakers of the last century. In chronological order it covers speeches all the way back to Booker T. Washington's address at the Atlanta Cotton States and International Exposition up to Barack Obama's recent speech at the Democratic National Convention. The hour-long documentary features excerpts of the speeches with interviews and commentary on their significance, and if you liked a particular speech American RadioWorks offers each speech individually as streaming audio so you can listen to it in its entirety or you can download each individual speech through iTunes U. The hour-long audio documentary is free to listen to on streaming audio from the American RadioWorks site.

9. 12 Byzantine Rulers: The History of The Byzantine Empire Podcast

With the History of the Byzantine Empire Podcast, Lars Brownworth examines the 12 rulers that have come to represent a unique era in Roman history; a period marked by decline. With an excellent handle on the subject and concise delivery, Brownsworth devotes each episode to an Emperor; describing the man, how he came to power, how he ruled, and what his legacy was thereafter. When taken as a whole, each bite-sized character profile tells the overall story of the Roman Empire as it struggled to survive during the middle ages.

8. Oprah and Eckhart Tolle's A New Earth Online Class Podcast

Over the course of ten weeks Oprah Winfrey and Eckhart Tolle teach an online class covering Tolle's book A New Earth, which was featured in Oprah's Book Club. These classes are being webcasted on Oprah.com and they're being offered as a free podcast on both audio & video. Oprah and Tolle also field questions from viewers through the internet call service Skype.

LearnOutLoud.com's U.S. Presidents Podcast features biographies of some of the most reknowned American presidents from the past. It is unique in that we have drawn our biographies from the free web-based encyclopedia Wikipedia. To start off the podcast we chose to feature four of the most highly ranked presidents according to historians, political scientists, and popular opinion polls. This podcast currently features the complete Wikipedia entries for:
George Washington
Thomas Jefferson
Abraham Lincoln
Franklin D. Roosevelt

Wired for Books is offering a page full of downloadable MP3 interviews with many of the best authors in contemporary literature. Compiled from the 1980s CBS Radio show, Book Beat, these interviews feature journalist Don Swaim spending roughly a half hour with the author discussing their books. Swaim seems to have done his research and to have read the works of the authors he interviews. The interviews seem very relaxed and off-the-cuff. Here's a list of some of the people Swaim interviews: Douglas Adams, Maya Angelou, Isaac Asimov, Margaret Atwood, Judy Blume, Ray Bradbury, William F. Buckley, Anthony Burgess, William Burroughs, Raymond Carver, Joan Didion, E. L. Doctorow, Bret Easton Ellis, Joseph Heller, John Irving, Erica Jong, Garrison Keillor, Norman Mailer, Joyce Carol Oates, Amy Tan, Studs Turkel, John Updike, Gore Vidal, Kurt Vonnegut, Jr., Elie Wiesel, and hundreds more.

5. Alpha Break

Listen to this free 12 Min. MP3 download offered by Effective Learning Systems. This spoken word program is designed to put listeners in a relaxed state both mentally and physically. It can be used again and again at any time during the day. Download this free MP3 from LearnOutLoud.com.

Listen to one of the great spiritual texts of all time. The Bhagavad Gita is revered as sacred by Hindu traditions, and the teachings that the divine Krishna gives to Arjuna act as a guide to much of Hindu philosophy.

Listen to the ideas of the great 20th century philosopher Bertrand Russell on "The Value of Philosophy", which comes from the final chapter of his 1912 book The Problems of Philosophy. In the essay he lays forth his conviction that although philosophy cannot come to any certain answers regarding the questions it asks, these questions are important in that they enlarge our views of the universe beyond the narrow viewpoints of practical men, who are concerned solely with the material world. The piece is well read by Paul Sunderland. You can now download this excerpt directly from LearnOutLoud on MP3!

2. I've Been to the Mountaintop

Listen to Dr. King's final speech which he delivered the night before his assassination. In this prophetic speech, Dr. King looks back over his life and thanks God that he was able to take part in the victories of the civil rights era. He makes a passionate cry for nonviolence and freedom throughout the world, and confesses that no matter what happens to him that humanity will make it to the Promised Land. This speech is available on MP3 download and streaming audio & video from American Rhetoric.

1. Lit2Go

By far one of the largest collections of free literature to be released for free on MP3 download is the University of South Florida's Lit2Go collection, now available through directly through their site. This treasure trove of free downloadable audio books, poetry, and short stories is aimed at K-12 educators, but most of its resources can be enjoyed by literature listeners of all ages. We've added the best audio books to our site.

And that's it for our Top 50 Free Resources from the past year!!!
April 11, 2008
You can take your education anywhere you go when you tune into a free educational podcast. These podcasts should appeal to traditional students, distance learners, and anyone else who wants to study on the go. From pop culture to advanced physics, your options are vast. The following free university podcasts should be very enlightening:
Stanford
1. Quantum Mechanics – Discusses the theory of relativity and other physics-related topics.
2. Geography of World Cultures – This should help anyone who is taking a class in world cultures and anyone who travels regularly.
3. Ben Franklin and the World of Enlightenment – Learn about Ben Franklin's life and achievements.
4. The Literature of Crisis – From Socrates to Shakespeare, this podcast discusses existential literature.
UC Berkeley
5. General Biology – Those learning the fundamentals of biology will benefit from this podcast.
6. Issues in Foreign Policy After 9/11 – A heated discussion from the politically charged campus of Berkeley.
7. Human Emotion – The science and psychology of human emotion.
8. Introduction to Human Nutrition – This is a helpful podcast for anyone, not just students.
Duke
9. Nintendo: A History of Innovation – Discusses the history of the company and its many innovations.
10. Italiano 2.02 – Learn all about the Italian culture, from language to cuisine.
11. Game2Know Focus IDC – Topics related to online gaming and more.
12. Business Ethics – General discussions on business ethics.
As you can see, there is a wide variety of topics being covered by some of the most famous universities in the country. One can almost receive a completely free college education just by tuning into podcasts like the ones above.
By-line:
Heather Johnson is a freelance writer, as well as a regular contributor for OEDB, a site for learning about online education. Heather invites your questions, comments and freelancing job inquiries at her email address: heatherjohnson2323@gmail.com.