January 2019
| Su | Mo | Tu | We | Th | Fr | Sa |
| --- | --- | --- | --- | --- | --- | --- |
| | | 1 | 2 | 3 | 4 | 5 |
| 6 | 7 | 8 | 9 | 10 | 11 | 12 |
| 13 | 14 | 15 | 16 | 17 | 18 | 19 |
| 20 | 21 | 22 | 23 | 24 | 25 | 26 |
| 27 | 28 | 29 | 30 | 31 | | |
July 15, 2010
Top 50 Free Audio & Video Resources from the Past Year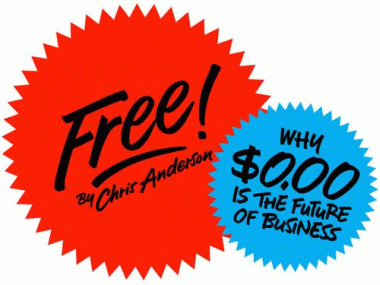 At LearnOutLoud.com we've been offering our Free Resource of the Day Email for four years now highlighting the best free audio & video you can learn from with over 1000 free resources featured. From this fourth year of free resources we made a list of the top 50 free resources which we've covered in our daily emailings.
And now here is the entire top 50 list of free audio & video resources with reviews counting down from number 50:
50. Richard Dawkins: The Universe is Queerer Than We Can Suppose
In this mind-bending lecture from TED.com, biologist Richard Dawkins examines the universe from the standpoint of contemporary science and finds that our universe is much stranger than we are capable of supposing. He provides many examples in the biological world about how assumptions such as a rock being solid and our bodies being the same throughout our life are incorrect. Stretch your perspective with Dawkin's case for "thinking the improbable". This talk is available on streaming video and MP3 download from the TED.com website.
49. The Inner Life of Democracy
In this talk from the WGBH Forum Network, the late author & activist Howard Zinn discusses his optimistic view of the future of American democracy and how activism by the people can lead to positive change. Zinn points out some of his heroes throughout history that have spoken truth to power. This talk serves as a brief summation of the ideas of the late Howard Zinn as he urges people to get involved in their democracy. It is available on streaming video and MP3 download from the Forum Network.
Listen to this 22-minute visualization & relaxation process for winding down in the evening from Dr. Patrick Porter. Combined with soothing music, this audio program is a great way to relax at end of the day. This free audio download was published through our TeachOutLoud service and is available on MP3 download through LearnOutLoud.com. Check out Over 20 Downloads by Dr. Patrick Porter, which he has published through our TeachOutLoud service.
47. Critical Condition: Health Care in America
In this hour-long lecture from the Chautauqua Institution, award-winning investigative journalists Donald Barlett & James Steele offer their findings on the current state of the American health care system. They present the data of how America is behind almost every major developed nation in terms of its health care rank, and yet Americans spend more than almost every major developed nation for their health care. Barlett & Steele conclude that the reason for this is that a for-profit health care system contains many factors that work against affordable, quality health care for all and they mention dozens of examples of irrational, profit-driven motives at work in the system. They propose a single payer health care plan like most other developed nations have, but they acknowledge that the prospects for such a plan are bleak when $2 trillion are at stake and the health insurance lobby is the largest in Washington. This talk is available on streaming video and MP3 download through FORA.tv.
46. 25 Life Purpose Lessons from Sounds True
Just in time for the New Year, Sounds True has launched a wonderful new section of their site that features 25 Life Purpose Lessons to help you grow in your passions, your career, and your wealth in the coming year. With 5-15 minute audio lessons from Sounds True's best business & wealth teachers such as Rick Jarow, Mark Albion, John Mackey, Fred Kofman, and Vicki Robin, these 25 life lessons will propel you into 2010 with vision & motivation. They've thoughtfully divided these lessons up into three sections.
45. The Life of Charles Darwin
In this lecture professor Chandak Sengoopta discusses the life of Charles Darwin covering the major events in Darwin's life including his voyage on the HMS Beagle and his eventual publication of On the Origin of Species in 1859. Professor Sengoopta covers a lot of Darwin's life in a short amount of time while providing many interesting facts about the man whose theory of evolution by natural selection revolutionized biology and greatly affected many other areas of society from the late 19th century up to the present day.
Listen to this podcast from American Public Media's Speaking of Faith program covering the topic of depression. Nearly ten million Americans are diagnosed with clinical depression, and if you have experienced depression or know someone who has then this audio program is a helpful resource covering the spiritual side of depression. In this podcast host Krista Tippett interviews author of The Noonday Demon: An Atlas of Depression Andrew Solomon, Quaker author & activist Parker Palmer, and poet Anita Barrows about their experiences with depression. Each author discusses some of the life-affirming, spiritual qualities that can come from someone who has survived a bout of depression. This podcast is available on MP3 download and streaming audio from the Speaking of Faith website.
43. Hiroshima and the Origins of the Cold War
In this lecture professor David Painter discusses the dropping of the atomic bomb on Hiroshima and Nagasaki in August of 1945 during the World War II. Professor Painter establishes how the groundwork for nuclear warfare was established by President Franklin Roosevelt. He then provides reasons why the new President Harry Truman decided to use nuclear weapons against Japan, and provides some criticisms that have been brought forward since then which argue that dropping the atomic bomb was not necessary and was not for the purpose of winning the war against Japan. In the aftermath of dropping the bomb, professor Painter shows how it created the origins of what would come to be known as the Cold War between the United States and the Soviet Union.
42. Learn French with Alexa Podcast
Learn French with Alexa is a fun french-language learning series of Podcasts designed for absolute beginners. With an enthusiastic style, Alexa bring 15 years of experience to a system that starts with hello and goodbye and carefully moves students further into more advanced territory. If you choose to subscribe on her site after listening to these free episodes, you not only continue the lesson plan but also get access to video and text supplements.
41. Doris Kearns Goodwin on Learning from Past Presidents
In this short lecture provided by TED Talks, Pulitzer Prize-winning biographer and historian Doris Kearns Goodwin explores what we can learn about life from the lives of the Great Presidents. In trying to balance work, love, and play, we see how the ambitious Lincoln was always trying to find respite in Shakespeare, and how Lyndon Johnson found it difficult adjusting to family life after the fast pace of the Presidency. Viewed through the prism of the Presidents, Goodwin demonstrates that even our most celebrated leaders had a hard time sustaining a balanced, happy life. This talk is available on streaming video and MP3 download.
40. Do What You Fear & Grow Stronger
Listen to this free 13-minute podcast by Project Management trainer & author Michael Greer. In this podcast Michael Greer begins with some quotes on overcoming fear and the importance of facing your fears. He tells a personal story of how he went from singing in the shower to singing for a rock band as a teenager, and the various steps he took to overcoming his fear of singing in front of a crowd. He also relates these methods of tackling fear to leadership & management and the ways leaders can encourage their teams to overcome fear. At the end of the podcast Greer recommends to get the audio book Feel the Fear and Do It Anyway by Susan Jeffers on LearnOutLoud.com (thanks Michael!) and to check out the wisdom he's gained from PhilosophersNotes.com.
39. Understanding the French Revolution
In this lecture esteemed professor Donald M.G. Sutherland sets out to define revolution and how the French Revolution has in turn changed the definition of revolution. He then examines a number of the proposed causes of the French Revolution that have been debated since then. He concludes that no one could've predicted in summer of 1789 that in a few years King Louis XVI would be executed, over 16,000 people would be killed by the guillotine during the Reign of Terror, and that a military officer named Napoleon Bonaparte would rise to become the dictator and emperor of France.
38. 18 Self-Healing Exercises from Sounds True
Listen to 18 Self-Healing Exercises from Sounds True with their Guide to Energy Healing. In these exercises you'll hear teachers such as Andrew Weil, Cyndi Dale, Caroline Myss, Jon Kabat-Zinn, and many more. Listen to Andrew Weil teaches his most powerful breathing technique for relaxation or to Shiva Rea as she leads a 20-minute yoga relaxation exercise covering the entire body. Enjoy these free self-healing exercises on streaming audio from Sounds True.
Author Walter Isaacson summarizes the life of Albert Einstein in this 1-hour talk from the Aspen Ideas Festival. Isaacson's book Einstein: His Life and Universe focuses on the creativity of Einstein which went far beyond the dry experiments we often associate with scientific practice. Isaacson attempts to present Einstein's life and ideas in a way that is accessible to the layperson, and in this talk he comes very close to doing just that. It's a great intro to Einstein. This talk is available on MP3 download and streaming video from FORA.tv.
36. A Time for Choosing (aka "The Speech")
Listen to this famous speech delivered by Ronald Reagan during the 1964 U.S. presidential election campaign on behalf of Republican candidate Barry Goldwater. In the speech Reagan delivers a powerful message against socialism and the expanding influence of the U.S. government in many sectors of American life. He also presents his case for using "peace through strength" to win the Cold War and defend democratic freedom against the expanding communism of the Soviet Union. This speech contains the backbone of Reagan's political philosophy which he carried out as president into the 1980s. The speech is available on MP3 download and streaming audio through American Rhetoric.
One of the most popular podcasts on our site is Joel Osteen's Audio Podcast. Joel Osteen is the pastor of Lakewood Church, the nation's largest and fastest growing church in the nation. Pastor Osteen is also the author of the bestselling book Your Best Life Now along with numerous other inspirational audio books. Each week on the podcast Pastor Osteen delivers a half-hour sermon. Enjoy this podcast from Joel Osteen.
34. Global Warming in Earth's History
In this lecture professor Michael B. McElroy introduces the worldwide experiment we have embarked on through the increase in global temperature. He covers some of the basics of global warming such as the greenhouse effect, the gases that contribute to global warming, and what creates the climate on Earth. He then puts humanity and global warming in the context of Earth's entire history going back 4.5 billion years ago. He uses a calendar year as a reference for Earth's history and places global warming at the last few seconds before midnight on December 31st. It's an excellent introductory lecture for placing global warming in global history.
33. Jimmy Wales and Andrew Keen Debate Web 2.0
In this debate from the Commonwealth Club of California journalist David Ewing Duncan moderates a debate over Web 2.0 between Wikipedia founder Jimmy Wales and author Andrew Keen. Keen brings up many interesting objections to Web 2.0 and its user-based sites such as Wikipedia, YouTube, and Craigslist. He feels these sites are undermining the ability for creative professionals to make a living because they give everything away for free. He also criticizes Wikipedia because the authors are anonymous and he feels an individual author is required in order to evaluate their writing. Wales feels that Web 2.0 has contributed to a growing creative class and that while the new Internet paradigm has created disruptions in the economy it ultimately leads to a better knowledge-based economy and a better world. This debate is available on streaming video and MP3 download from FORA.tv.
32. Benjamin Zander on Music and Passion
Lift your spirits with the power of classical music! Conductor Benjamin Zander shares his passion for classical music in this TED talk. While the statistics say 3% of the population are classical music lovers, Zander attempts to prove that we are all lovers of classical music. He takes listeners on a journey of what he calls one-buttock playing where the pianist is moved with the music and in turn moves the audience. He then plays a Chopin prelude and proves that nobody is tone deaf. This talk is available on streaming video and MP3 download from the TED.com website.
In this lecture Professor James Kaler puts Earth in perspective within the solar system, the galaxy, and the whole universe. He covers what makes a planet and the diversity of planets in our solar system discussing their size and their distance from the sun. Professor Kaler provides dozens of awe-inspiring facts about our solar system in this fascinating introductory astronomy lecture. This lecture is available for MP3 download on LearnOutLoud.com.
30. Seth Godin on Standing Out
Seth Godin feels that days of status quo marketing through the television industrial complex are coming to an end. People are too busy to pay attention to the nonstop advertising of average products for average people. What grabs people's attention is something remarkable, or rather something worth making a remark about. And their remarks spread the ideas or products to the world and make it a success. Learn about the cutting edge of spreading ideas with this talk by Seth Godin. This talk is available on streaming video and MP3 download from the TED.com website.
29. Is This Still the Age of Socialism?
In this lecture from the Intercollegiate Studies Institute, award-winning professor and historian Alan Charles Kors delivers an impassioned denouncement of socialism and ponders why the United States and other liberal democracies do not denounce socialism with the same fervor that is used in attacking Nazism. Professor Kors points out the atrocities of socialist and communist regimes throughout the 20th century and how they cost many more innocent lives than Hitler's Nazi government. He feels it is appalling that the crimes of Communist regimes are not taught along side the crimes of the Nazis in schools, and that the collapse of Communism is not commemorated with the same reverence as the victory over Nazi Germany. This lecture is available on streaming video and MP3 download from the Intercollegiate Studies Institute.
28. Mihaly Csikszentmihalyi on Flow
Check out this TED talk from psychology professor Mihaly Csikszentmihalyi who authored the book Flow: The Psychology of Optimal Experience. Csikszentmihalyi talks about how he became interested in psychology after World War II when he heard a lecture by Carl Jung. Csikszentmihalyi eventually began his psychological study of how average people become extraordinary which he attributes to the idea of "flow" when one become completely involved in an activity for its own sake. Csikszentmihalyi provides many examples of individuals who have tapped into this "flow" state. This talk is available on streaming video and MP3 download from the TED.com website.
27. Peikoff.com Q&A on Ayn Rand Podcast
Dr. Leonard Peikoff was a long time friend Ayn Rand and she designated him as her legal and intellectual heir. Carrying on Ayn Rand's Objectivist philosophy, Peikoff has been podcasting weekly for over a year with his Q&A format. In each episode he answers a number of questions that have been emailed to him and provides the answers that Ayn Rand had for many of the questions. Peikoff doesn't answer all of the questions emailed to him, but he claims to read them all, and he will answer just about any question whether it be in regards to philosophy, politics, ethics, art, sexuality, etc. With each question answered you get a better idea of what Objectivist philosophy is and it's the closest you're likely to get to hearing what Ayn Rand would think of things if she were still alive today.
26. 21 Meditation Exercises from Sounds True
Our good friends at the publisher Sounds True recently launched a section of their site which is their Guide to Meditation, designed for people who have heard about meditation but don''t know where to begin. The site features 21 free streaming audio meditations from many of Sounds True's best teachers including Shinzen Young, Adyashanti, Jack Kornfield, Pema Chodron, and more. Listen to some of these great free meditations today!
25. Teddy Roosevelt
In this first lecture in a series touching on how the U.S. Presidency changed during the 20th century, noted historian Robert Dallek begins with his take on Theodore Roosevelt. In this concise biographical sketch, Dallek describes Roosevelt as the great president that arrived at the turn of the century, painting the portrait of a charismatic visionary that cast a long shadow on his successor, President William H. Taft. In this introduction, Dallek develops themes that run throughout the course, providing students with an unparalleled view of how modern America was shaped by the men that led it.
24. Anton Chekhov Select Stories Podcast
This podcast is a compilation of over 20 short stories written by the great Russian short-story writer Anton Chekhov. Most of the stories are fifteen minutes long or less, so you can listen to a number of them and take in the insightful moments in the everyday lives of 19th Century Russians that Chekhov captures. With classic translations by Constance Garnett, Marian Fell, and others, this podcast serves as an excellent introduction to Chekhov's stories. They are all wonderfully narrated by Alan Davis Drake, and you can browse hundreds of other recordings by him at: http://drakesdoor.org/blog/.
23. Introduction to Macroeconomics and Microeconomics
In this lecture Professor Navarro talks about the basics of macroeconomics and microeconomics. He provides numerous real life examples about how both macroeconomics and microeconomics affect our personal and professional lives. Professor Navarro is able to articulate a number of economic principles in a clear and concise way that is relevant to everyday life. This lecture is available for MP3 download on LearnOutLoud.com.
22. Monday Again?!: Four Essentials For A Healthy Lifestyle
Start your Monday with this free audio book titled appropriately enough Monday Again?!: Four Essentials For A Healthy Lifestyle by Marquese Martin-Hayes. In the 1-hour book Marquese lays out strategies to use your thoughts in order to change our perspective on Mondays and on everyday! Marquese published this titles through our TeachOutLoud service. It sounds like a very good listen.
21. Neil deGrasse Tyson: The Pluto Files
Astrophysicist Neil deGrasse Tyson discusses his newest book on Pluto's recent demotion in this humorous interview conducted at the Los Angeles Public Library. In a style all his own, Tyson describes the uproar created when he helped demote Pluto to a new class of planetoid, even going as far as to cite letters from school children decrying his stance. He also goes on to answer many pressing (and not so pressing) scientific questions; including the role science has played in the Bush administration, and whether or not the world will end in 2012. This talk is available on streaming video and MP3 download from FORA.tv.
20. Beyond Genre: Making Space for Greatness
Rick Rubin has produced an unbelievable number of hit records with talented artists ranging from LL Cool J and The Beastie Boys to Johnny Cash and Tom Petty. What's his secret? Ken Wilber tries to get to the bottom of it in this interview from Integral Naked. Rubin provides some great insights into creativity that can be applied to artists in any medium. This title is being offered for free on MP3 download through our partnership with Integral Naked.
19. How to Speak and Write Correctly
Listen to this classic text on how to speak and write correctly in English. The author Joseph Devlin purports that the book "is merely an effort to help ordinary, everyday people to express themselves in ordinary, everyday language, in a proper manner." Published in 1910 this book is still useful for learning how to create sentences, use figures of speech, write letters, and more. This download is available from Librivox.org on MP3 download and it is read by a number of their volunteer narrators including David Barnes, Kara Shallenberg, and Hugh McGuire. Start improving your writing and speaking today!
18. Sounds True: Insights at the Edge Podcast
Listen to the best podcast yet from the publisher Sounds True! In this podcast Tami Simon, Founder of Sounds True, interviews spiritual teachers, visionary writers, and living luminaries about their newest work and current challenges of their inner inquiry and outer contribution to the world. She interviews Vietnamese Zen Buddhist monk Thich Nhat Hanh. Tami asks him questions about his life as a peace activist. Other authors she interviews include Ken Wilber, Caroline Myss, Jack Kornfield, Geneen Roth, Dr. Ervin Laszlo, Sharon Salzberg, and more. Subscribe to this great podcast today!
17. The Foundations of Language
In this lecture Professor Michael Drout focuses on language as a whole and how it develops and is learned. He points out the amazing ability that children have for speaking and comprehending a language they are immersed in until they reach about six years old without having to "learn" the language at all. While the origins of human language are endlessly debated, he does provide some interesting examples of how languages develop such as through mixing of people speaking different languages in the case of Hawaiian Creole, and through the isolation of people developing different languages over time in the case of the over 850 indigenous languages spoken in Papua New Guinea.
16. Time Management
Carnegie Mellon Professor Randy Pausch is best known for his talk "The Last Lecture: Achieving Your Childhood Dreams" which he gave while he had terminal cancer about a year before he passed away on July 25, 2008. After that lecture he gave another great lecture at the University of Virginia in November 2007 on "Time Management". Pausch clearly learned from the best when it came to time management and in this hour long talk he packs in advice on time management for almost every area of your life such as prioritizing tasks, managing meetings & phone calls, delegating assignments, dealing with email, and also taking time to say thank you. He ends the lecture with a poignant reminder that the more efficient you are the more you can spend time with the ones you love because some day you might wake up and find out you don't have much time left.
15. Romeo and Juliet
In this audio lecture provided as part of the Modern Scholar Series, noted author and literary critic Harold Bloom provides his unparalleled analysis of Shakespeare's tragic love story. Focusing his attenion squarely on the role Juliet plays in the drama, Bloom argues that it is her characterization and dialogue that marks the beginning of Shakespeare's maturity as an artist. In this tale we see what may be the definitive portrait of a woman in love, and indeed, Juliet's ability to find words for complicated emotions is a major reason Romeo and Juliet have become the romantic ideal. This lecture is available on MP3 Download from LearnOutLoud.com.
14. Barry Schwartz: The Paradox of Choice VS. Malcolm Gladwell: What We Can Learn From Spaghetti Sauce
In this free resource we're featuring two free talks from TED.com because they fit so well together. Malcolm Gladwell and Barry Schwartz ruminate on the positives and negatives of having such as vast array of choices in our advanced capitalist societies. Do more choices provide us with more happiness or not? You decide.

Barry Schwartz: The Paradox of Choice: Barry Schwartz, author of The Paradox of Choice: Why More Is Less, discusses some of the observations he makes in his book in this talk from the TED conference. He argues that the vast explosion of choices in advanced capitalist societies has led to increased paralysis in terms of decision making and ultimately decreased satisfaction. He provides a number of examples to back up his thesis that more choice and individual freedom is not always best. This talk is available on streaming video and MP3 download from the TED.com website.
Malcolm Gladwell: What We Can Learn From Spaghetti Sauce: In this interesting talk delivered by bestselling author Malcolm Gladwell, he explores how the food industry went from looking for the perfect single spaghetti sauce recipe to a more diverse approach of creating a variety of spaghetti sauces to suit the desires of shoppers. He examines this trend through one of its main proponents Howard Moskowitz who used the field of psychophysics to create a variety of original sauces for Prego in the 1980s. Once this variability was proven to be successful it spread to the rest of the food industry, and Gladwell feels we are all happier for this increase in choices. This talk is available on streaming video and MP3 download from the TED.com website.
It's back to school time and before cramming our brains with new knowledge, let us ask, "What is Knowledge?" In this lecture, Professor Colin McGinn deciphers what we mean when we say we 'know' something to be true. He traces the history of philosophical skepticism, giving the listener several historical arguments for the theory of knowledge, and also touching on arguments made by the likes of Plato, Descartes, and other important philosophers. This lecture is a foundational exercise for the rest of the program, with McGinn arguing that for someone to begin thinking philosophically, he or she must first understand the methods of thinking that go into the pursuit of true knowledge.
12. The Last Lecture: Achieving Your Childhood Dreams
You can now watch Randy Pausch's Last Lecture on "Achieving Your Childhood Dreams" in its entirety on YouTube. If you've not heard of this lecture it was a lecture delivered on September 18, 2007 by Carnegie Mellon Professor Randy Pausch who had been diagnosed with a terminal case of pancreatic cancer. In this lecture Professor Pausch talks about how to live your life through the many lessons he had learned in his quest for achieving his childhood dreams. With humor and upbeat energy, he also talks about the many ways in which he inspired his students to achieve their dreams, many of which he lived to see come true. Professor Randy Pausch passed away on July 25, 2008, yet this lecture continues to inspire millions through Pausch's enduring lessons about life.
We've recently launched a new podcast called The Novella Podcast. It will feature one audio book at a time that is longer than a short story, but shorter than your typical novel. In the past we've featured on the podcast the classic German novella Metamorphosis by Franz Kafka and Death in Venice by Thomas Mann. Please listen to and subscribe to our latest podcast so you don't miss a novella!
10. A Beautiful Mind: Genius, Madness, Reawakening
Listen to the truly inspiring story of mathematician John Nash as told by the author of A Beautiful Mind Dr. Sylvia Nasar. In this amazing one-hour lecture Dr. Nasar tells of the rise of John Nash as a genius in mathematics and his eventual downward spiral into paranoid schizophrenia which was followed by an amazing resurgence from his mental illness in his later years culminating in winning the Nobel Prize in Economics in 1994. It's a remarkable story and a must-watch lecture if you've never seen it before. Dr. Nasar delivers the story with clarity and heartfelt emotion. It is available on streaming video from MIT World.
9. CBC Radio: Beethoven's Nine Symphonies in 9 Days Podcast
In this podcast from Canadian public radio, host Bill Richardson has nine conversations with the Music Director of the Vancouver Symphony Orchestra Bramwell Tovey about the nine symphonies composed by Ludwig van Beethoven. With a piano by his side to play certain sections of the symphonies, Bramwell Tovey breaks down each symphony into its specific movements and demonstrates the ingenious innovations that Beethoven brought to this type of musical composition. Tovey also tells the stories behind each symphony, including the famous Symphony No. 5 and the Symphony No. 9 with its "Ode to Joy" finale that Beethoven composed when he was completely deaf. This outstanding podcast basically serves as a free audio course covering all of Beethoven's Symphonies.
8. The Art of Original Thinking
Author Jan Phillips is currently offering her audio book The Art of Original Thinking: The Making of a Thought Leader for free on MP3 audio download directly through LearnOutLoud.com. This unabridged 6-hour audio book sets out to inspire new thought leaders for the new global paradigm we are entering. She provides many insights from her own life and quotes other unique thought leaders to aid us in creatively thinking outside of the box. She also explores the new thinking that is emerging in the areas of business, politics, religion, the environment, and more. Download this free audio book generously offered by author Jan Phillips and feel free to check out her website: www.janphillips.com.
7. Introduction to Human Anatomy
Learn about your body with this lecture delivered by Professor John K. Young on the axial skeleton of the human. Professor Young starts the lecture with some definitions of basic human anatomy terms. He then proceeds to cover the axial skeleton of a human starting with the cranium and proceeding down the spinal cord with many interesting tidbits along the way. Professor Young proves that studying human anatomy doesn't require diagrams as we have our own human anatomical specimen right at our fingertips. He points out many of the bones along the way which you can touch while listening (just keep one hand on the wheel if you're driving!).
6. Israel and Palestine After Disengagement: Where Do We Go From Here?
Listen to one of the liveliest debate we've ever heard between Noam Chomsky and Alan M. Dershowitz over ways to find peace in the Israeli-Palestinian conflict that has been going on for almost a century now. These two prominent intellectuals have been writing on the conflict for a number of decades and it makes for a very engaging debate regardless of where you stand or how much you know about the Israeli-Palestinian conflict. Dershowitz argues that the Palestinians should've accepted the terms during the Camp David Summit in 2000, and that now is a critical time for reaching a peace agreement. Chomsky feels that the terms offered the Palestinians at Camp David were unreasonable and that a two-state solution should follow the ideas presented at the Taba Summit in 2001. The debate goes into many other areas surrounding maps, human rights, and terrorism, along with lots of interesting questions asked from the audience. This debate was conducted at Harvard University's Institute of Politics in 2005, and it is available streaming video through Real Player on the University Channel website.
5. Jill Bolte Taylor's Stroke of Insight
In this moving talk delivered at the TED conference, brain researcher Jill Bolte Taylor provides a first-person account of her own stroke and the experience of losing control of her bodily functions as well the functions of the left side of her brain. Instead of it being a painful or frightening experience, she said the stroke put her in a intense state of bliss and nirvana. Sharing this experience became her motivation for recovery. This talk is available on streaming video and MP3 download from the TED.com website.
4. 12 Shakespeare Plays from Speak the Speech
We found a great resource for listening to Shakespeare's plays on audio. Speak the Speech is a non-profit audio theatre company dedicated to providing freely available Shakespearean audio performances online. Collaborating with a full cast of actors in Portland, Oregon, they've recorded some of the best audio versions of Shakespeare's plays available and they've made them available for free on MP3 download through their website. Thanks to Speak the Speech for informing us of their great audio dramas of Shakespeare's plays!
Listen to this truly inspiring address by legendary American college basketball coach Jimmy Valvano, delivered just a few months before he died of cancer. Valvano encourages us to laugh, think, and cry everyday and to never give up which is the motto of The V Foundation which he established as a charitable organization dedicated to saving lives by helping to find a cure for cancer. This 13-minute speech is available on streaming video through YouTube and MP3 Download through American Rhetoric.
2. Introductions to World Literature
Download these outstanding, brief introductions to classic literature written and read by Peter Whitfield and offered on MP3 download from NAXOS AudioBooks. Derived from his book A Universe of Books, Whitfield offers glimpses of the significance of a number of classic literary works from throughout history and around the world. We suggest starting with his introductory essay "The Life of Man – The Life of Books" in which he argues for the importance of reading the classics in contemporary life. From there you can pick and choose from a list of superb intros that are sure to spark your interest into reading some of the all-time classics of literature. Enjoy these free introductions from best publisher of classic literature: NAXOS AudioBooks.
1. Free: The Future of a Radical Price (Unabridged) and Free (Abridged)
And how could we not make our top free resource of 2009 to be the audio book of Chris Anderson's FREE: The Future of a Radical Price. Chris Anderson is the Editor-in-chief of Wired Magazine and the author of The Long Tail: Why the Future of Business Is Selling Less of More. In practicing what he preaches, Anderson and his publisher Hyperion are giving away his new audio book for free!
We've all listened to it here at LearnOutLoud.com and it truly is a fascinating look into the history of the free economy. Going back to the early 1900s he talks about how the creators of Jell-O boosted their product to worldwide success by giving away enormous numbers of free Jell-O cookbooks. He gives many such examples of how businesses leveraged "free" throughout the 20th century, and then examines when the free economy really took off in the digital age. Anderson explores free open source software, free Google products, the free encyclopedia Wikipedia, free classified ads on Craiglist, free music downloads both legal & illegal, and much more. He shows how the idea of free in the digital age has disrupted whole industries while at the same time creating a massive new "free" economy. Throughout the book Anderson explores countless ways that businesses are monetizing "free" in every industry. The audio book is a comprehensive exploration of the history, business, technology, and economics of "free". You can download this audio book unabridged on iTunes, Audible.com, Wired.com, or right off our site as a podcast. And you can download the abridged version from the Hyperion website if you enter in your email address. Both versions are narrated by Mr. Anderson himself.
Enjoy these free resources and be sure to subscribe to our Free Resource of the Day Email.
Posted by LearnOutLoud | Permalink