November 2012
March 2022
| Su | Mo | Tu | We | Th | Fr | Sa |
| --- | --- | --- | --- | --- | --- | --- |
| | | 1 | 2 | 3 | 4 | 5 |
| 6 | 7 | 8 | 9 | 10 | 11 | 12 |
| 13 | 14 | 15 | 16 | 17 | 18 | 19 |
| 20 | 21 | 22 | 23 | 24 | 25 | 26 |
| 27 | 28 | 29 | 30 | 31 | | |
November 28, 2012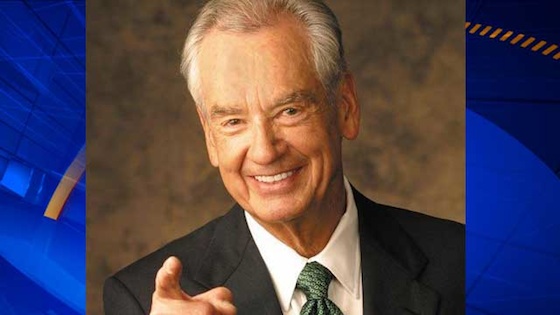 The great motivational speaker and author Zig Ziglar has passed away at the age of 86. He was a bestselling author with books on motivation & goals, leadership, and sales & marketing. He gave talks and wrote books all the way up to the end of his life. His thoughts on retirement were: "Retire? I'm not going to ease up, let up, shut up, or give up until I'm taken up. In fact I'm just getting warmed up!" He recorded many of his inspiring talks and books on audio and we feature a large collection of those on LearnOutLoud.com:
www.learnoutloud.com/zigziglar
Today we'll feature a interview that he did on C-SPAN back in 2002 in which he discusses his autobiography:
Zig: The Autobiography of Zig Ziglar
In this episode from C-SPAN's Booknotes program, Zig Ziglar discusses his book Zig: The Autobiography of Zig Ziglar. Ziglar starts the interview by talking about his Christian faith and his thoughts on political and business leaders in America. In the second half of the talk he provides a glimpse into his life as a public speaker and many of the ideas he communicates in his motivational speeches including one of his primary mottos: "You can get everything in life you want if you will just help enough other people get what they want." He discusses many of the entrepreneurial adventures he took throughout his life and some of the lessons he learned. Learn about the life of one of the greatest motivational speakers ever!
Zig: The Autobiography of Zig Ziglar
And you might also want to check out his free podcast:
Inspiring Words of Encouragement Podcast
Zig Ziglar inspired listeners to achieve their goals for over 40 years as an author and public speaker. This podcast contains excerpts from Ziglar's recordings with advice and anecdotes on many topics. He began podcasting in 2006 and they kept all of his podcasts up on the feed. Listen to dozens of Zig Ziglar's motivational podcasts today.
Inspiring Words of Encouragement Podcast
We'll miss you Zig!
Posted by LearnOutLoud | Permalink
November 24, 2012
One of our favorite audio publishers has always been Sounds True. They began as a conference and lecture recording service back in 1985 and continue to release many titles by famous authors and teachers which are not normally available in print. Sounds True focuses on titles about spiritual traditions, meditation, psychology, creativity, health and healing, self development, and relationships. They specialize in audio, but they have also made some video courses throughout the years. In fact Sounds True now has a YouTube channel now:
They've uploaded free video samples of many of their audio & video courses and we have now embedded many of those videos onto our site. Also many of these courses are now available on video download through the Sounds True website. We link to Sounds True for both the DVDs and the video downloads. Here are some of their courses which now feature free video samples on our site:
African Healing Dance by Wyoma
Sun Salutations by Shiva Rea
Good Medicine by Pema Chodron
The Flowering of Human Consciousness by Eckhart Tolle
Yoga Shakti by Shiva Rea
The Energetics of Healing by Caroline Myss
Awakening Through Sound by Chloe Goodchild
Mindful Movements by Thich Nhat Hanh
The Breathing Box by Gay Hendricks
The Wave by Gabrielle Roth
The Inner Wave by Gabrielle Roth
The Power Wave by Gabrielle Roth
Qigong: Traditional Chinese Exercises by Ken Cohen
Mindfulness and the Brain by Jack Kornfield and Dan Siegel
Develop Qi Strength and Power by John P. Milton
Tibetan Energy Yoga by Lama Surya Das
Yoga for Your Eyes by Meir Schneider
Meditation for Beginners by Jack Kornfield
Finding Your Life's Purpose by Eckhart Tolle
Living Your True Purpose by Eckhart Tolle
Cleanse & Build Inner Qi by John P. Milton
The Energy Medicine Kit by Donna Eden
Cultivate Longevity by John P. Milton
And you can browse over 700 Sounds True courses (500 that are available on audio download on LearnOutLoud.com), right here:
Browse Over 700 Sounds True Courses
Posted by LearnOutLoud | Permalink
November 8, 2012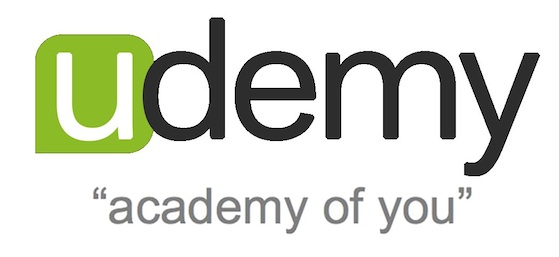 Udemy is an online learning website that allows instructors to host courses. The experts that teach courses on their platform can upload video, PowerPoint presentations, PDFs, audio, and offer live classes. They feature many popular and highly rated courses, that are both paid and free. You can browse all their courses right here:
And we'll highlight some of their highest rated and bestselling courses that we thought you might be interested in. We'll start off with a list of their most popular free courses. Many of their top free courses come from their Faculty Project Courses featuring the Best Professors Teaching the World. Here are some of those:
Foundations of Business Strategy by Michael Lenox, Professor of Business at University of Virginia
Math is Everywhere: Applications of Finite Math by Tim ChartierAssociate Professor of Mathematics - Davidson College
Ancient Greek Religion by Robert Garland, Professor of the Classics at Colgate University
The US Constitution: A Biography by Robert J. Allison, Professor and Chair of the History Department at Suffolk University
Russian Literature and Music by Professor Irwin Weil, Professor of Russian Literature and Music at Northwestern University
Poetry: What It Is, and How to Understand It by Margaret Soltan, Associate Professor of English at George Washington University
Classics of American Literature: T. S. Eliot by Victor Strandberg, Professor of English at Duke University
Energy Economics and the Environment by Ben Ho, Assistant Professor of Economics at Vassar College
Is American Democracy Broken? Perspectives and Debates by Jeb Barnes, Associate Professor of Political Science at the University of Southern California
Elixir: A History of Water and Humans by Brian Fagan, Retired Professor of Anthropology
And here are some of their other popular and highly rated free courses:
Karl Taylor's FREE Photography Course
Photoshop Training & Tutorials "FREE
Lean Startup SXSW 2012 with Eric Ries, Steve Blank, and more
21 Critical Lessons for Entrepreneurs Presented by Jason Nazar, CEO of Docstoc
Learn Music Theory Over 38 lectures and 13.5 hrs of content!
The Neuroscience of Reframing & How to Do It
Discover The 1 Thing You Were Born To Do In 5 Easy Steps! Over 14 lectures and 9 hrs of content!
Now we'll showcase some of their best paid course. A lot of their paid courses are website business related and web development related and we'll feature those below. Here are some paid courses that are more general learning and self development related courses:
14-Day Yoga Detox and Empowerment Course
Transform Self Doubt into Confidence
Speak Up! - Stand Out.: Learn how to be a Confident Communicator.
A Journey through Medicine: How to Get into Medical School
The Authentic Yoga Experience from Scratch, Series 1 - 3
The 10 Minute Daily Invigorator
LSATMax: LSAT prep that defies logic!
Andrew Warner's Interview Your Heroes
Beginner Electric Guitar Lessons
And here are some of their most popular and bestselling website business related and web development related courses:
Build an Instantly Updating Dynamic Website with jQuery/AJAX
Become A Web Developer From Scratch
Social Media Marketing for Startups
Microsoft Excel 2010 Course Beginners/ Intermediate Training
This Is How You Make iPhone Apps - iOS Development Course
Beginner's PHP and MySQL Tutorial
The Lean Startup with the Godfather of Lean Startup himself, Eric Ries
Become a Certified Web Developer
Building Custom WordPress Sites from Scratch
EasyDSLR Digital Photography Course for Beginners
Google Boost your Startup Business
Android Apps in 1 Hour: No Coding Required
How to Create an Awesome Online Course
Copywriting 101: Start making money from home!
The ClickMinded SEO Training Course
And there are way more courses including a lot of free ones. Browse them all here:
Posted by LearnOutLoud | Permalink
November 2, 2012
We'll feature a few more audio & video essentials for this close presidential election. We'll start off with the presidential debates. We link to all of the available debates to stream on YouTube (and the ones we link to are available in HD video), and we link to the audio on National Public Radio which you can download on MP3 for each debate.
2012 First Presidential Debate: Obama vs. Romney (10/03/12) (on domestic issues)
2012 Second Presidential Debate: Obama vs. Romney (10/16/12) (mostly on domestic issues)
2012 Third Presidential Debate: Obama vs. Romney (10/22/12) (on foreign policy)
2012 Vice Presidential Debate: Biden vs. Ryan (10/11/12)
And if you're interested in some other opinions from political voices outside the two party system, we recommend the 2012 Third Party Presidential Debate moderated by Larry King and featuring Libertarian Party candidate Gary Johnson, Green Party candidate Jill Stein, Constitution Party candidate Virgil Goode, & Justice Party candidate Rocky Anderson:
2012 Third Party Presidential Debate (10/23/12)
In case you had missed the major speeches at the Democratic National Convention or at the Republican National Convention, C-SPAN put together a good YouTube playlist featuring the acceptance speeches of Barack Obama and Mitt Romney, along with the speeches of Paul Ryan, Joe Biden, Bill Clinton, Clint Eastwood, Michelle Obama, and Gov. Chris Christie. You can access these speeches here:
2012 Political Conventions Major Speeches
And finally if you want to get beyond the talking points of the candidates we recommend the PBS Frontline documentary:
Each presidential election year PBS produces the Frontline documentary "The Choice". It premiered a few weeks ago and you can now watch the 2-hour documentary "The Choice 2012" on YouTube. This documentary goes beyond the talking points of Barack Obama and Mitt Romney, and looks at their biographies in order to discover what drives them and informs their decisions. The documentary goes back to the upbringing of both candidates and follows them through their rise in politics and some of their more recent political struggles. It's a good look at Obama and Romney with insightful interviews from some of the people that have been closest to them. Enjoy this free documentary.
PBS has also posted the audio of "The Choice 2012" on their Frontline audio podcast if you'd like to check it out that way:
Frontline Audiocast - PBS Podcast
And with that we'll remind you to be sure to get out and vote Tuesday, November 6th!
Now a quote from Plato: "One of the penalties for refusing to participate in politics is that you end up being governed by your inferiors."




Posted by LearnOutLoud | Permalink