December 28, 2012
Listen to this podcast about Books That Changed the World and the new book series on this topic which covers many of the most influential books of all time:
NPR Series: Books That Changed the World Podcast
This podcast is certain to get you interested in some of the books that have had the most impact in global history. Grove/Atlantic published a series of books by prominent writers focusing on the most significant works of literature that introduced groundbreaking ideas and altered the course of human history. This NPR series features 30-minute interviews that were conducted over time with the authors of all these books on NPR's Talk of the Nation program hosted by Neal Conan and featuring live callers from across the United States. In this series you'll hear:
-Francis Wheen talks about her book Marx's Das Kapital and separates the ideas of Marx from the many applications of Marxism throughout history.
-Karen Armstrong discusses her book The Bible: A Biography and how the Bible has been used historically in the traditions of Judaism and Christianity.
-Christopher Hitchens speaks about his book on Thomas Paine's Rights of Man and about Paine's views on rights, religion, and the revolutions of his time.
-Military historian Hew Strachan discusses his book Clausewitz's On War about Napoleonic military theorist Carl von Clausewitz and how his book On War influenced much of the military strategy going into World War I & II.
-Philosopher Simon Blackburn talks about his book on Plato's Republic including Plato's controversial arguments against art and democracy.
-Darwin scholar Janet Browne talks about her book on Darwin's Origin of Species and the significance of Darwin's theory of evolution in science history.
-Islamic studies professor Bruce Lawrence talks about his book The Qur'an: A Biography and he tries to explain the Qur'an;s many interpretations throughout history.
-Conservative author and satirist P.J. O'Rourke talks about his book On the Wealth of Nations and about some of the brilliant ideas Adam Smith came up with regarding free markets while living in a largely agrarian society.
Listen to these podcasts on Books That Changed the World!
NPR Series: Books That Changed the World Podcast
December 19, 2012
The Nobel Prize Awards were given out earlier this month, including the Nobel Peace Prize which instead of going to an individual went to the entire European Union "for over six decades contributed to the advancement of peace and reconciliation, democracy and human rights in Europe".
Nobelprize.org now offers video lectures from the past 10 years by the recipients of all of their prizes along with some videos from the 20th century. We'll start off pointing out some of the lectures of the recipients of the Nobel Peace Prize. You can check them all out right here:
Here are some of the highlights:
2009: Nobel Lecture by Barack H. Obama which he received "for his extraordinary efforts to strengthen international diplomacy and cooperation between peoples".
2007: Nobel Lecture by Al Gore which he received along with the non-profit he founded, the Intergovernmental Panel on Climate Change, "for their efforts to build up and disseminate greater knowledge about man-made climate change, and to lay the foundations for the measures that are needed to counteract such change".
2006: Nobel Lecture by microfinance economist Muhammad Yunus and his Grameen Bank "for their efforts to create economic and social development from below".
2005: Nobel Lecture by Mohamed ElBaradei, the former Director General of the International Atomic Energy Agency, "for their efforts to prevent nuclear energy from being used for military purposes and to ensure that nuclear energy for peaceful purposes is used in the safest possible way".
1993: Nobel Lecture by Nelson Mandela (who won along with Frederik Willem de Klerk) "for their work for the peaceful termination of the apartheid regime, and for laying the foundations for a new democratic South Africa".
1989: Nobel Lecture by the 14th Dalai Lama for his struggle for the liberation of Tibet that has consistently opposed the use of violence.
1979: Nobel Lecture by Mother Teresa "for work undertaken in the struggle to overcome poverty and distress, which also constitutes a threat to peace."
1964: Nobel Lecture by Martin Luther King, Jr. for leading non-violent resistance to racial prejudice in the United States.
Watch some of these historic speeches on the topic of peace. Most of them run about 20 minutes long:
Beyond the Nobel Peace Prize Lectures you can watch video lectures on Nobelprize.org of Nobel Prize recipients in Literature, Economics, Physics, Chemistry, and Physiology or Medicine. Most of these go back about 10 years.
The Nobel Prize in Literature Lectures – Lectures by Doris Lessing, Orhan Pamuk, Harold Pinter, V.S. Naipaul, and more.
The Nobel Prize in Economics Lectures – Lectures by Paul Krugman, Daniel Kahneman, Joseph E. Stiglitz, and more.
The Nobel Prize in Physics Lectures
The Nobel Prize in Chemistry Lectures
The Nobel Prize in Physiology or Medicine Lectures
Enjoy these lectures from Nobelprize.org!
December 12, 2012
The film The Hobbit: An Unexpected Journey opens just about everywhere in the World this week. It is the first part in a three-part film adaptation of J.R.R. Tolkien's 1937 novel The Hobbit which preceded his epic fantasy novel The Lord of the Rings. Today we are featuring five free audio & video resources covering the life and work of author J.R.R. Tolkien. Learn about what fueled his amazing works of fanatasy.
1. J.R.R. Tolkien Wikipedia Entry on Audio Download
We'll start off with J.R.R. Tolkien's Wikipedia article that we recorded on audio many years ago. Download this 25-minute article on MP3. You'll learn about Tolkien's eventful early life and many the life experiences that were later incorporated into his fantasy novels. You'll also get learn about his education and his work as a University of Oxford professor which helped him with creating the language of his books.
2. Lewis & Tolkien: Scholars and Friends
In this streaming video released by UCTV, we are given a glimpse of the friendship between renowned authors C.S. Lewis and J.R.R. Tolkien. Using diary entries, letters among friends and other direct sources as a basis, speaker Christopher Mitchell illustrates how a mutual religious faith between the two men formed the crux of their creatively fruitful relationship. A study first and foremost in how friendship can change lives, this is a must for anyone that wishes to learn more about two authors that have remained enduringly popular.
3. J.R.R. Tolkien: Father of Modern Fantasy Literature
Along with Lord of the Rings being one of the most popular books in the English language, J.R.R. Tolkien's trilogy can also be read as a narrative example of faith in action. In this video lecture presented by the Veritas Forum, Dr. Christopher Mitchell makes claims for Tolkien's legacy as not only a giant in popular literature, but also as a disguised evangelist. Here you will be made privy to Tolkien's thoughts on the reception he anticipated for the books, and how the religious subtext may be worth further exploration on the part of the Christian community.
4. The True King: Tolkien and the Medieval
This lecture released by the Intercollegiate Studies Institute serves as a wonderful way you can learn more about Lord of the Rings author J.R.R. Tolkien. Lecturer Bradley J. Birzer discusses the major themes in Tolkien's work including the onslaught of modernity, the true value of good in the world and the gift of loyalty. Birzer ends with a beautiful description of the character Samwise Gamgee, and how his role in the book serves as a symbol of Tolkien's belief system in action. Note: You'll need to log in on the Intercollegiate Studies Institute website to access this lecture.
5. Escape to the Middle Ages: The Resurgence of Tolkien
Medieval Studies Professor Kathryn Lynch examines the current popularity of the works of J.R.R. Tolkien especially among her students. She gives a brief bio of Tolkien and his works and how they connect to the Middle Ages and mythology. She attempts to connect the popularity of Tolkien with our particular place in history. And she takes a look at the Lord of the Rings movie trilogy directed by Peter Jackson, and the response that these movies have had.
And if you want to learn even more about Tolkien we've got a few audio books about him (not free):
The Gospel According to Tolkien: Visions of the Kingdom in Middle-Earth by Ralph C. Wood
Tolkien's Ordinary Virtues by Mark Eddy Smith
And if you want to get audio books by J.R.R. Tolkien check out our J.R.R. Tolkien author page:
J.R.R. Tolkien's Works on Audio
And you can get the BBC Dramatization of The Hobbit by J.R.R. Tolkien for only $13.75 on audio download!
The Hobbit (BBC Dramatization) on Audio Download
December 11, 2012
We've been browsing YouTube lately for some of the best videos we don't yet have on our site. Today we're featuring some of the great science videos we've found and have now added onto our site. We'll start out with this great video from theoretical physicist Richard Feynman:
The Pleasure of Finding Things Out
In this 50-minute video Richard Feynman looks back on his life and discusses his approach towards science. He reflects on times with his father that instilled his curiousity in the scientific world. Feynman also talks about his work on the Manhattan Project and the creation of the atomic bomb towards the end of World War II. He then examines some of the contributions he made to physics in the second half of the 20th century (which earned him the Noble Prize), and he describes his chaotic method of teaching science which proved to be very popular.
And here are some of the other amazing science videos we added:
Cosmos: A Personal Voyage the thirteen-part television series written and hosted by Carl Sagan
God, The Universe, and Everything Else discussion featuring Stephen Hawking, Carl Sagan, & Arthur C. Clarke
An Even Shorter History of Nearly Everything talk on the history of science with author Bill Bryson
The Genius Of Charles Darwin three-part television documentary written and presented by evolutionary biologist Richard Dawkins
The Origin of the Universe talk by Stephen Hawking
Isaac Asimov in Conversation interview with the popular science author
And check out these three debates from the American Museum of Natural History moderated by Neil deGrasse Tyson and featuring panels of leading scientists:
2010 Rose Center Anniversary Isaac Asimov Debate: Is Earth Unique?
2011 Isaac Asimov Memorial Debate: The Theory of Everything
2012 Isaac Asimov Memorial Debate: Faster Than the Speed of Light
We hope you enjoy these great videos we discovered on YouTube! Many more to come.
For more free science videos and audio books check out our Free Science Audio & Video section:
November 28, 2012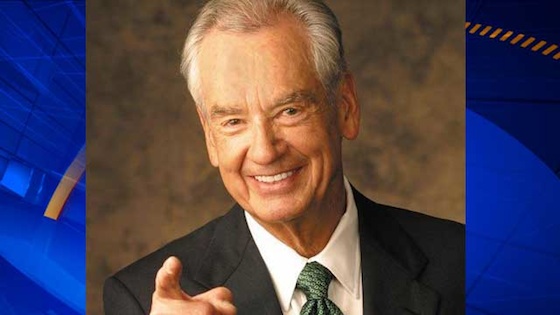 The great motivational speaker and author Zig Ziglar has passed away at the age of 86. He was a bestselling author with books on motivation & goals, leadership, and sales & marketing. He gave talks and wrote books all the way up to the end of his life. His thoughts on retirement were: "Retire? I'm not going to ease up, let up, shut up, or give up until I'm taken up. In fact I'm just getting warmed up!" He recorded many of his inspiring talks and books on audio and we feature a large collection of those on LearnOutLoud.com:
www.learnoutloud.com/zigziglar
Today we'll feature a interview that he did on C-SPAN back in 2002 in which he discusses his autobiography:
Zig: The Autobiography of Zig Ziglar
In this episode from C-SPAN's Booknotes program, Zig Ziglar discusses his book Zig: The Autobiography of Zig Ziglar. Ziglar starts the interview by talking about his Christian faith and his thoughts on political and business leaders in America. In the second half of the talk he provides a glimpse into his life as a public speaker and many of the ideas he communicates in his motivational speeches including one of his primary mottos: "You can get everything in life you want if you will just help enough other people get what they want." He discusses many of the entrepreneurial adventures he took throughout his life and some of the lessons he learned. Learn about the life of one of the greatest motivational speakers ever!
Zig: The Autobiography of Zig Ziglar
And you might also want to check out his free podcast:
Inspiring Words of Encouragement Podcast
Zig Ziglar inspired listeners to achieve their goals for over 40 years as an author and public speaker. This podcast contains excerpts from Ziglar's recordings with advice and anecdotes on many topics. He began podcasting in 2006 and they kept all of his podcasts up on the feed. Listen to dozens of Zig Ziglar's motivational podcasts today.
Inspiring Words of Encouragement Podcast
We'll miss you Zig!
November 24, 2012
One of our favorite audio publishers has always been Sounds True. They began as a conference and lecture recording service back in 1985 and continue to release many titles by famous authors and teachers which are not normally available in print. Sounds True focuses on titles about spiritual traditions, meditation, psychology, creativity, health and healing, self development, and relationships. They specialize in audio, but they have also made some video courses throughout the years. In fact Sounds True now has a YouTube channel now:
They've uploaded free video samples of many of their audio & video courses and we have now embedded many of those videos onto our site. Also many of these courses are now available on video download through the Sounds True website. We link to Sounds True for both the DVDs and the video downloads. Here are some of their courses which now feature free video samples on our site:
African Healing Dance by Wyoma
Sun Salutations by Shiva Rea
Good Medicine by Pema Chodron
The Flowering of Human Consciousness by Eckhart Tolle
Yoga Shakti by Shiva Rea
The Energetics of Healing by Caroline Myss
Awakening Through Sound by Chloe Goodchild
Mindful Movements by Thich Nhat Hanh
The Breathing Box by Gay Hendricks
The Wave by Gabrielle Roth
The Inner Wave by Gabrielle Roth
The Power Wave by Gabrielle Roth
Qigong: Traditional Chinese Exercises by Ken Cohen
Mindfulness and the Brain by Jack Kornfield and Dan Siegel
Develop Qi Strength and Power by John P. Milton
Tibetan Energy Yoga by Lama Surya Das
Yoga for Your Eyes by Meir Schneider
Meditation for Beginners by Jack Kornfield
Finding Your Life's Purpose by Eckhart Tolle
Living Your True Purpose by Eckhart Tolle
Cleanse & Build Inner Qi by John P. Milton
The Energy Medicine Kit by Donna Eden
Cultivate Longevity by John P. Milton
And you can browse over 700 Sounds True courses (500 that are available on audio download on LearnOutLoud.com), right here:
Browse Over 700 Sounds True Courses
November 8, 2012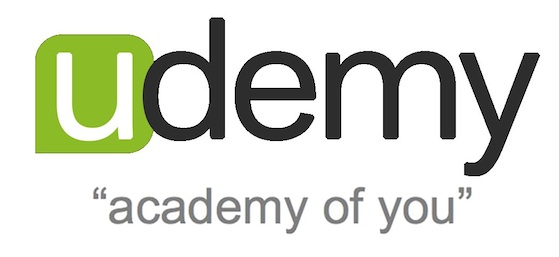 Udemy is an online learning website that allows instructors to host courses. The experts that teach courses on their platform can upload video, PowerPoint presentations, PDFs, audio, and offer live classes. They feature many popular and highly rated courses, that are both paid and free. You can browse all their courses right here:
And we'll highlight some of their highest rated and bestselling courses that we thought you might be interested in. We'll start off with a list of their most popular free courses. Many of their top free courses come from their Faculty Project Courses featuring the Best Professors Teaching the World. Here are some of those:
Foundations of Business Strategy by Michael Lenox, Professor of Business at University of Virginia
Math is Everywhere: Applications of Finite Math by Tim ChartierAssociate Professor of Mathematics – Davidson College
Ancient Greek Religion by Robert Garland, Professor of the Classics at Colgate University
The US Constitution: A Biography by Robert J. Allison, Professor and Chair of the History Department at Suffolk University
Russian Literature and Music by Professor Irwin Weil, Professor of Russian Literature and Music at Northwestern University
Poetry: What It Is, and How to Understand It by Margaret Soltan, Associate Professor of English at George Washington University
Classics of American Literature: T. S. Eliot by Victor Strandberg, Professor of English at Duke University
Energy Economics and the Environment by Ben Ho, Assistant Professor of Economics at Vassar College
Is American Democracy Broken? Perspectives and Debates by Jeb Barnes, Associate Professor of Political Science at the University of Southern California
Elixir: A History of Water and Humans by Brian Fagan, Retired Professor of Anthropology
And here are some of their other popular and highly rated free courses:
Karl Taylor's FREE Photography Course
Photoshop Training & Tutorials "FREE
Lean Startup SXSW 2012 with Eric Ries, Steve Blank, and more
21 Critical Lessons for Entrepreneurs Presented by Jason Nazar, CEO of Docstoc
Learn Music Theory Over 38 lectures and 13.5 hrs of content!
The Neuroscience of Reframing & How to Do It
Discover The 1 Thing You Were Born To Do In 5 Easy Steps! Over 14 lectures and 9 hrs of content!
Now we'll showcase some of their best paid course. A lot of their paid courses are website business related and web development related and we'll feature those below. Here are some paid courses that are more general learning and self development related courses:
14-Day Yoga Detox and Empowerment Course
Transform Self Doubt into Confidence
Speak Up! – Stand Out.: Learn how to be a Confident Communicator.
A Journey through Medicine: How to Get into Medical School
The Authentic Yoga Experience from Scratch, Series 1 – 3
The 10 Minute Daily Invigorator
LSATMax: LSAT prep that defies logic!
Andrew Warner's Interview Your Heroes
Beginner Electric Guitar Lessons
And here are some of their most popular and bestselling website business related and web development related courses:
Build an Instantly Updating Dynamic Website with jQuery/AJAX
Become A Web Developer From Scratch
Social Media Marketing for Startups
Microsoft Excel 2010 Course Beginners/ Intermediate Training
This Is How You Make iPhone Apps – iOS Development Course
Beginner's PHP and MySQL Tutorial
The Lean Startup with the Godfather of Lean Startup himself, Eric Ries
Become a Certified Web Developer
Building Custom WordPress Sites from Scratch
EasyDSLR Digital Photography Course for Beginners
Google Boost your Startup Business
Android Apps in 1 Hour: No Coding Required
How to Create an Awesome Online Course
Copywriting 101: Start making money from home!
The ClickMinded SEO Training Course
And there are way more courses including a lot of free ones. Browse them all here:
November 2, 2012
We'll feature a few more audio & video essentials for this close presidential election. We'll start off with the presidential debates. We link to all of the available debates to stream on YouTube (and the ones we link to are available in HD video), and we link to the audio on National Public Radio which you can download on MP3 for each debate.
2012 First Presidential Debate: Obama vs. Romney (10/03/12) (on domestic issues)
2012 Second Presidential Debate: Obama vs. Romney (10/16/12) (mostly on domestic issues)
2012 Third Presidential Debate: Obama vs. Romney (10/22/12) (on foreign policy)
2012 Vice Presidential Debate: Biden vs. Ryan (10/11/12)
And if you're interested in some other opinions from political voices outside the two party system, we recommend the 2012 Third Party Presidential Debate moderated by Larry King and featuring Libertarian Party candidate Gary Johnson, Green Party candidate Jill Stein, Constitution Party candidate Virgil Goode, & Justice Party candidate Rocky Anderson:
2012 Third Party Presidential Debate (10/23/12)
In case you had missed the major speeches at the Democratic National Convention or at the Republican National Convention, C-SPAN put together a good YouTube playlist featuring the acceptance speeches of Barack Obama and Mitt Romney, along with the speeches of Paul Ryan, Joe Biden, Bill Clinton, Clint Eastwood, Michelle Obama, and Gov. Chris Christie. You can access these speeches here:
2012 Political Conventions Major Speeches
And finally if you want to get beyond the talking points of the candidates we recommend the PBS Frontline documentary:
Each presidential election year PBS produces the Frontline documentary "The Choice". It premiered a few weeks ago and you can now watch the 2-hour documentary "The Choice 2012" on YouTube. This documentary goes beyond the talking points of Barack Obama and Mitt Romney, and looks at their biographies in order to discover what drives them and informs their decisions. The documentary goes back to the upbringing of both candidates and follows them through their rise in politics and some of their more recent political struggles. It's a good look at Obama and Romney with insightful interviews from some of the people that have been closest to them. Enjoy this free documentary.
PBS has also posted the audio of "The Choice 2012" on their Frontline audio podcast if you'd like to check it out that way:
Frontline Audiocast – PBS Podcast
And with that we'll remind you to be sure to get out and vote Tuesday, November 6th!
Now a quote from Plato: "One of the penalties for refusing to participate in politics is that you end up being governed by your inferiors."
October 26, 2012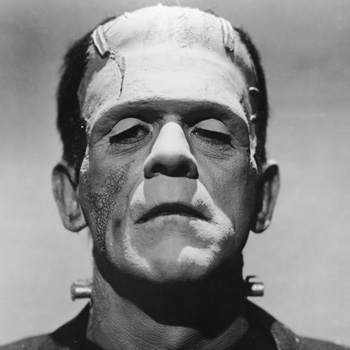 Happy Halloween! If you thrive on a regular scare, or can take the occasional spook, we've picked seven of the best free horror audio books from our free audio & video resource page. Below you'll find bone chilling classics such as Bram Stoker's Dracula, Mary Shelley's Frankenstein and the best Edgar Allan Poe stories. This collection also includes our favorite macabre tales from Oscar Wilde, Robert Louis Stevenson and more classic authors; all of them chosen to keep you up at night, or put a tingle up your spine. Many of these classic books feature multiple versions, so with horror especially, we suggest selecting your narrator carefully! Now that you've been warned, turn the lights low and start clicking the links below. If there are multiple versions then we'll link to each of them and you can decide which narrator you like the best. Here are our top seven free horror audio books:
1. Frankenstein, or the Modern Prometheus from Lit2Go
Frankenstein, or Modern Prometheus from LibriVox
Listen to Mary Shelley's classic tale of Gothic horror and science fiction. Written at the dawn of the Industrial Revolution, this allegorical novel reveals the dark side of modern man's irresponsible use of technology. Download Frankenstein on MP3 today!
2. Dracula from Librivox
Dracula from Lit2Go
As Halloween approaches, we thought you might want to listen to one of the greatest horror stories of all time: Bram Stoker's Dracula. This classic vampire story examines modern Victorian culture and the gothic occult dimension that lies beneath it. Listen and you will meet not only Count Dracula himself, but heroes Jonathan Harker and Abraham Van Helsing, plus an array of madmen, psychiatrists, and fair maidens who cross paths with the fanged menace.
3. The Works of Edgar Allan Poe from Librivox
No one else spins a Gothic tale of mystery & macabre quite like Edgar Allan Poe. In this collection of his stories you'll hear such famous Poe stories as "The Fall of the House of Usher", "The Masque of the Red Death", "The Pit and the Pendulum", and "The Tell-Tale Heart". Poe's popular stories and poems made him a living in his day and continue to be popular. These short stories are read by a group of volunteer narrators at Librivox.org.
4. The Strange Case of Dr. Jekyll & Mr. Hyde from Librivox
The Strange Case of Dr. Jekyll & Mr. Hyde from Lit2Go
We all know the phrase "Jekyll and Hyde", but how many of us have read the book which created this classic example of a split personality? Robert Louis Stevenson's 1886 novella The Strange Case of Dr. Jekyll & Mr. Hyde is full of mystery and intrigue as the lawyer Mr. Utterson seeks to discover who Mr. Hyde is after a series of bizarre crimes committed by Hyde. Utterson seeks out the advice of the respectable Dr. Jekyll who has an interesting relationship with Mr. Hyde.
Listen to Henry James' classic Victorian ghost story of a governess and the children she cares for as the deal with the mysterious spirits of their estate. The ambiguous nature of the novel has kept literary critics guessing its meanings for over a century. This spellbinding tale is narrated by Nikolle Doolin over at LibriVox.org and is available on MP3 download.
6. The Legend of Sleepy Hollow from Librivox (downloadable on LearnOutLoud.com)
The Legend of Sleepy Hollow from Voices in the Dark
The Legend of Sleepy Hollow from Lit2Go
Listen to this great short story written by Washington Irving, one of the first acclaimed American authors. It tells the tale of a Dutch settlement called Sleepy Hollow which is haunted by the legend of a Headless Horseman. The Librivox version is read by Chip and his narration if magnificent. It's available on MP3 Download.
7. The Picture of Dorian Gray from Librivox
The Picture of Dorian Gray from Lit2Go
Listen to the classic gothic tale of Dorian Gray who sells his soul to embrace the new hedonism promoted by Lord Henry Wotton. Dorian Gray remains the same age, but a portrait of him serves as a reminder of the effect each act has upon his soul, with each sin displayed as a disfigurement of his form. Download this controversial work of gothic fiction on MP3.
Enjoy these classic works of horror this Halloween!

October 22, 2012
50 years ago today, on October 22nd, 1962, President John F. Kennedy delivered a nation-wide televised address about the discovery of Soviet missiles in Cuba and the U.S. plan of action during the Cuban Missile Crisis. Watch or listen to Kennedy's speech during one of the major confrontations of the Cold War.
Cuban Missile Crisis Address to the Nation by John F. Kennedy on Audio Download and Streaming Video
The confrontation ended on October 28, 1962, when Kennedy and United Nations Secretary-General U Thant reached a public and secret agreement with Soviet Premier Nikita Khrushchev. Had a nuclear conflict, or possibly World War III, been initiated it has been estimated that 100 million Americans and over 100 million Soviets would have perished.
50 years later eight countries have detonated nuclear weapons and acknowledge that they possess nuclear weapons: the United States, Russia, the United Kingdom, France, the People's Republic of China, India, Pakistan, and North Korea. And it is widely believed that Israel possesses nuclear weapons, though it does not acknowledge having them. South Africa has the unique status of a nation that developed nuclear weapons but has since disassembled its arsenal. The Federation of American Scientists estimates there are more than 19,000 nuclear warheads in the world as of 2012, with around 4,400 of them kept in "operational" status, ready for use.